"What I know about cars is very little. Me and a mate of mine tried to put oil down the dipstick hole one day, we didn't realise it actually went into another bit, but if cars isn't your thing why would you know? Looking back, there is a car I should have kept that I bought when I was a young player at West Ham and unfortunately it did have a habit of breaking down – which is probably why Bondy [John Bond, the former footballer and manager] sold it to me. He was one of the senior players there, he would have been about 30 years of age at the time, and he drove this beautiful bright red Jaguar saloon. It really did look the part.
It was a 1961 car, and I can't remember which Jag it was, but it had spoke wheels, a leather interior, wooden steering wheel and light mahogany dash, which was really impressive. I thought it was worth a fortune and when he decided he was going to sell it he said: 'Do you want to buy my car Harry?' I thought it was way out of my league, and said 'Nah, I can't afford that', so he said take it for a drive. I took it for a drive and fell for it. Frank Lampard senior was in the car with me while I was whizzing round East Ham high street showing off and he said: 'Buy it, Harry.' I bought it for £250 quid but I bought a car with a million hidden problems. It was cheaper than my first car, a Morris 1100 which was £640 brand new on the road with tax for a year.
How much is your car to insure? Find out in four easy steps.
Get a quote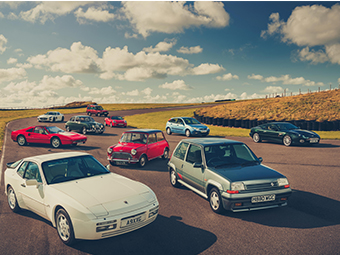 I was 20 at the time [1967] and it was a different world in them days. I remember going out on a Friday night during the summer off-season with a few of the boys at West Ham and the Jag wouldn't start. A police car pulled up, 'Hello lads', they says, and it turns out they are big West Ham fans so they towed us up Upminster high street to get the car started. I'll be truthful, I think we'd all had too much to drink, there were no breathalysers in them days, and there I am sitting behind the wheel of this car being towed by the police. It's nothing to be proud of and it certainly wouldn't happen today, you'd be straight up the police station where you should be, but at that time we'd go out and we wouldn't think nothing of having a drink and driving. That was how life was.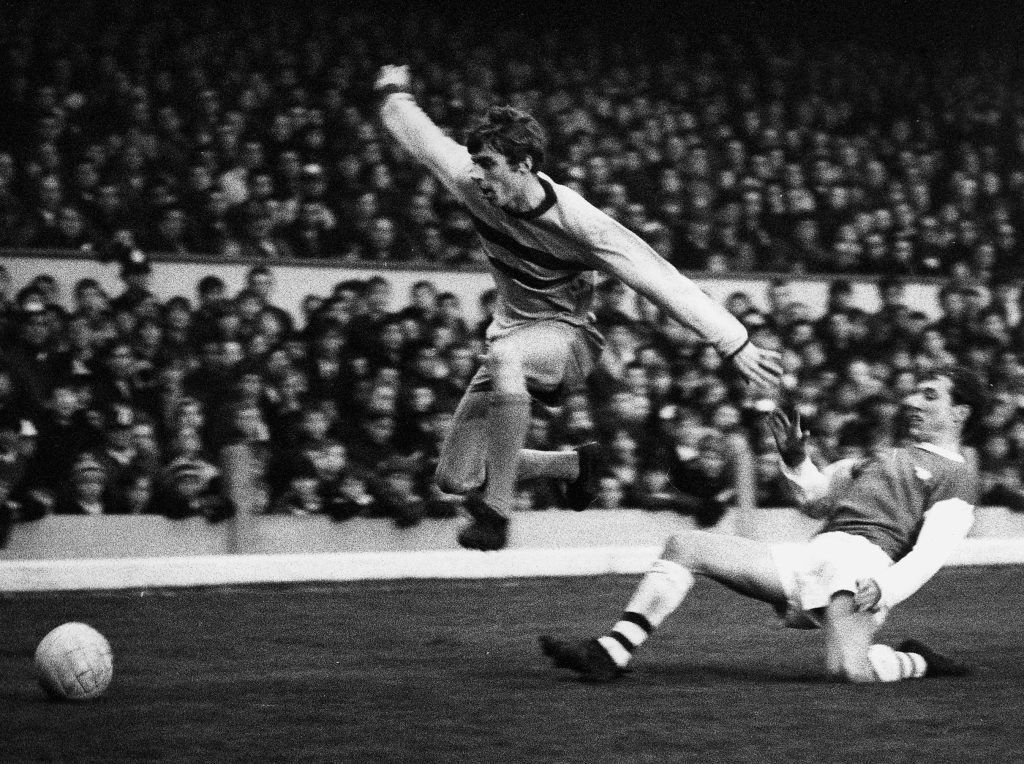 Music back in the 60s was great so a radio was an important part of a car. Up until that point radio had just been people talking all day but suddenly we had music 24 hours from the pirate ships that broadcast from the middle of the sea so no one could stop them. Radio Caroline was the big one.
The Jag was a car that everybody looked at when you drove past and maybe being young I didn't mind too much but now I'd rather not be recognised. I was given a £320,000 Rolls-Royce for two years after I'm A Celebrity and I didn't drive it, I didn't feel comfortable in it. It was a fantastic car but I thought it was a bit over the top for me, I enjoy driving a Range Rover. When I had the Jag I was living on a council estate in Stepney in east London and kept the car outside the house on the road. It looked like it was worth a lot of money but it was as safe as safe could be, people didn't vandalise your car, they behaved very different back then.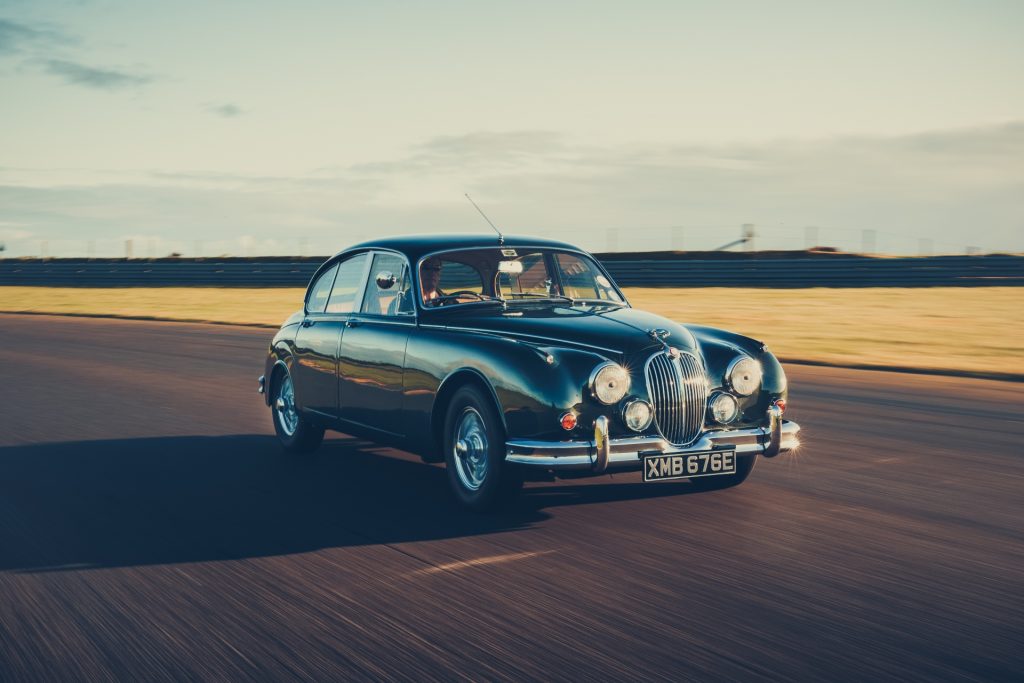 I think Bobby Moore used to drive a Jag too but most of the lads had Minis or 1100s, they were great value and good cars, that's all you saw on the roads. All of us players had miniature football boots hanging from the rear-view mirror to let the girls know what we did, but they didn't impress Sandra, she had no interest in football whatsoever. When we met she'd never been to a football match and her family were absolutely not interested in football at all so it's quite strange that her and her sister ended up marrying two footballers, because they certainly weren't football groupies. [Sandra's twin sister, Patricia, married Frank Lampard Senior.]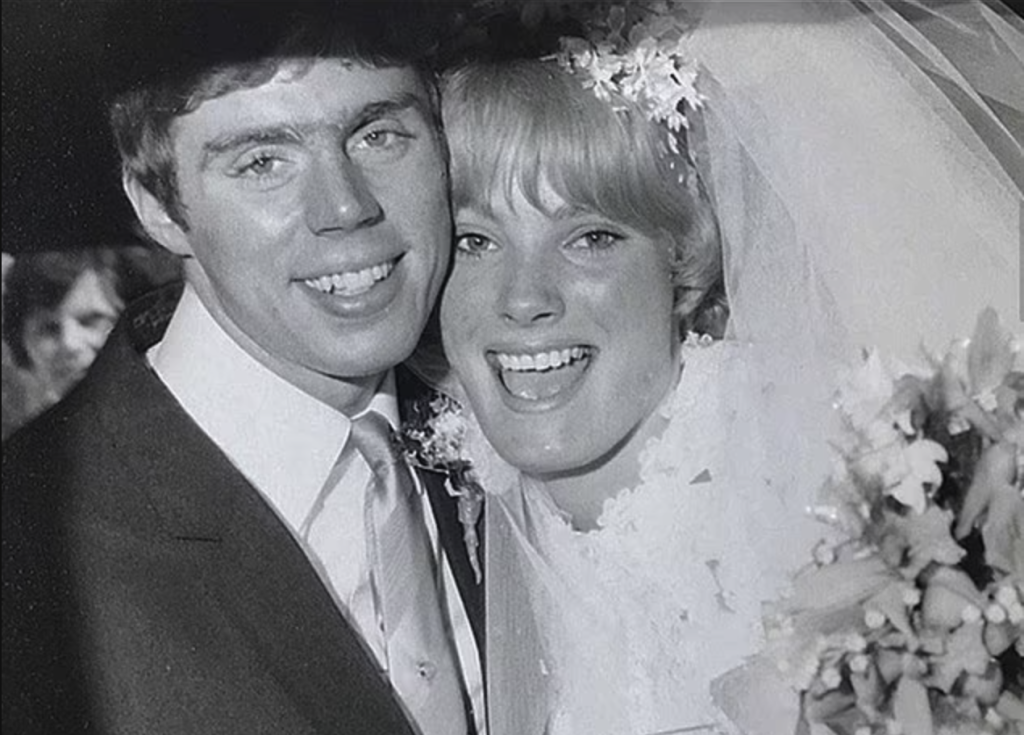 Sandra and I got married when I was 21 and we went on honeymoon to Torquay in the Jag. No one went abroad in them days – the first time I went on an aeroplane would have been with West Ham – so you travelled in your car; you went to Devon, Southend, Clacton-on-Sea or Canvey Island, that was our holidays. My dad never had a car till he'd have been 50-odd when he learnt to drive. He bought a little caravan on the Isle of Sheppey and on a Friday night after working in the docks he'd drive down for the weekend. That was great times, I think you appreciate everything when you've had nothing.
Our honeymoon was a bit of an adventure; you never knew when the Jaguar was going to stop because it kept overheating and then on the way home the head gasket went. I was a friend of Bondy's, he later became my manager when I signed for Bournemouth, so I know he didn't intentionally stitch me up with that car. I'd had it for maybe 15 months and couldn't afford to have it repaired. Sandra worked in the hairdressers and we didn't earn no money in them days, even as footballers. We'd saved up to get married and buy a little semi-detached house in Barking, we paid about £6200, so we really had no money to spare.
I sold the Jag cheap, a couple of hundred quid probably, but imagine if I'd kept it and looked after it, it would be worth big money now. It would be a collectors item. It'd be nice [to be reunited] but I can't have the head gasket going again so I'd find someone to get it going properly; I'm useless with anything like that. I'd probably go back to Torquay with Sandra, the hotel we stayed in on our honeymoon is still there, and then give it to the kids to pass on for the grandkids. Y'know, keep it in the family."
Read more interviews
Chef Tom Kerridge wishes he'd kept his tail-happy Mercedes C63 for his son
Was Jon Culshaw's Audi 100 5E hit by an asteroid?
A guilt-ridden Jonny Smith on the cars he wishes he'd saved