It was very early in the morning, in my memory it feels autumnal, and we were thundering across the countryside in my uncle's 1929 4.5 litre Bentley – it was the first time I'd been a hundred miles per hour. I was five or six years old and it was just the most glorious experience, the green, the trees, it was all a blur. The fact that it was hard to breathe because the wind was so ferocious was all part of the mad rush, it was so exhilarating.
I could actually hear the pulses of the engine, it seemed so much more alive than the Mini Clubman my parents used to drive us down to Bristol to see him; that thing just whined! We often made the motorway journey by night so I knew most cars by the shape of their rear lights, but in the 70s and 80s they were all boxy and bland in comparison to the four-seater Bentley, that was something different! When you're young you think the world has always been the way you know it, so it was an embodiment of an era that I wasn't aware of. It had so much shiny stuff and character.
How much is your car to insure? Find out in four easy steps.
Get a quote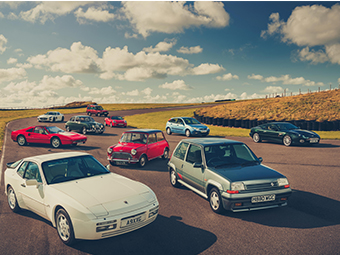 My uncle loved his classic cars, the Bentley had its own special garage and he even had a painting commissioned of him driving it, but when he took it to be restored the old boy that took it apart died before it was finished. Fortunately, all the bits of Bentley were in nicely labelled boxes but unfortunately this all coincided with my uncle getting a divorce. The lawyers wanted everything so the Bentley bits got sold for absolute pittance. The painting got sold too. It was gutting.
What makes the appeal of a twenties Bentley endure is that they were beautifully built; they have such beautiful form and they can keep up in modern traffic at almost 100 years old. With so much class, people appreciate them for their gorgeousness and see them as a bit of a thoroughbred horse, but they have power and grunt. Driving one is like harnessing lightning. The Bentley is a very special kind of car that will still be super cool in another hundred years.
My uncle is no longer with us, but years later I heard the Bentley had been put back together and sold at auction in America. It was the Bentley Register that suggested I Googled the number plate, XV 9363, because they didn't have it in the records, and a couple of pictures appeared. The really cool thing is that it's still running with the original British plates and it's still red with a black hood – an all-weather vehicle. The most recent picture I've found was taken at a car show in 2018 so I hope it's still out there.
I was clearly affected by the exhilaration of that first 100mph with the wind in my hair experience because so many of the cars I've built or bought have been open top. Maybe my tinnitus is worse because of it, but there's something visceral about not being cocooned away. The Beach buggy I drove for a number of years didn't even have a windscreen which was nuts; driving around the M25 in November in the rain really hurt! I think travelling through a space or a place in an open top can help cement and invigorate a memory because you can smell aromas in the air. When I drove the Casual Lofa (sofa car) across America the forest fires were raging and the smoke had a sweet richness to it; if I smell eucalyptus it always takes me back.
It was hard to pick the one that got away because I've been privileged to encounter an awful lot of vehicles over the years but the cars I thought about while meandering to my decision included the very first car that created mystery in my universe; a super cool 1968 Plymouth Barracuda. I bought it in my early twenties from a neighbour that had kept it under a tarpaulin for years and was going to put its 318 cubic inch V8 in my VW T25 camper but I couldn't do it, I couldn't ruin it. It was the first muscle car I'd played around with and although it was an unpleasant green it had particularly lovely curves. After I got it running I had to shift it to raise money for a three month Raleigh International charity expedition to Belize. That was in 1998 and while I was out there I came face to face with a huge school of angry looking barracudas while swimming around Cary Caye near a dive site where we were mapping the seabed. Unfortunately, to this day the Barracuda's whereabouts remains a mystery.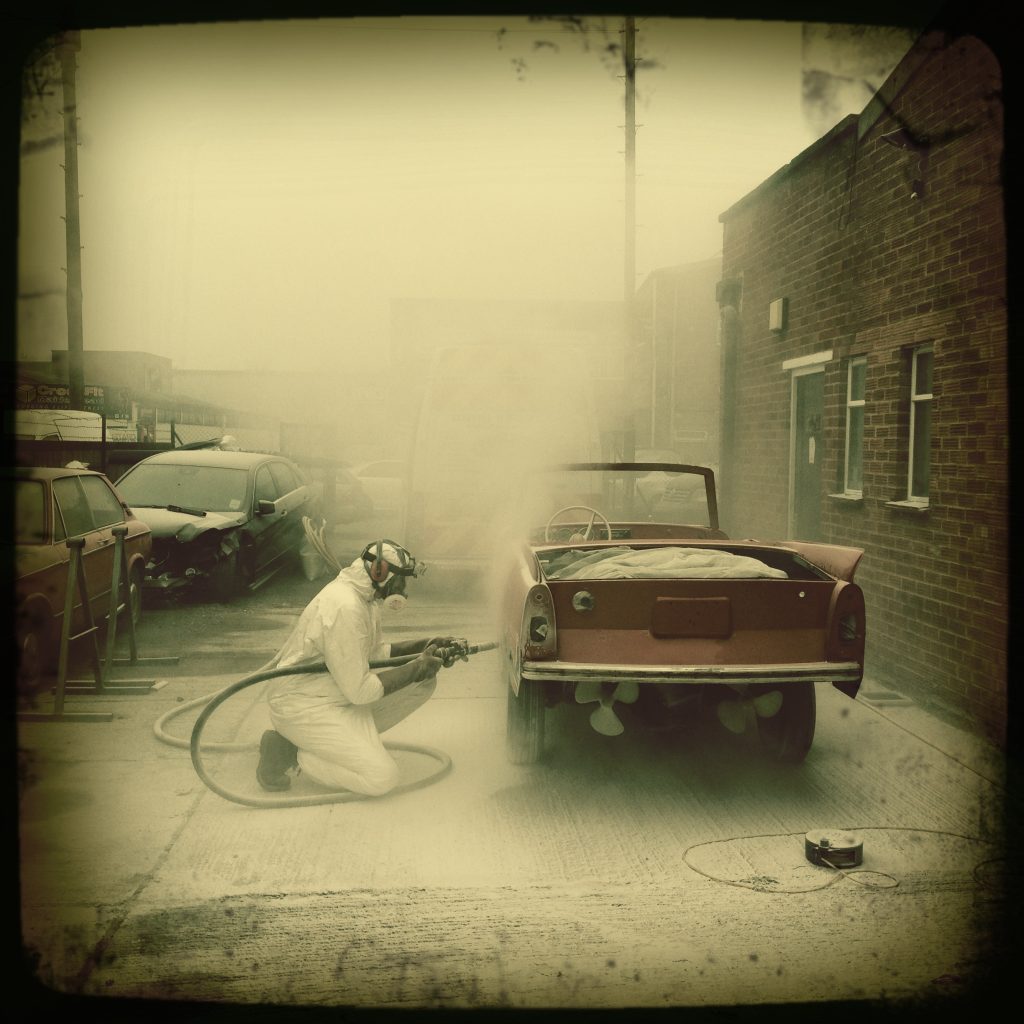 Another vehicle that alluded me is the Amphicar I spent a day driving in and out of water for a show I was doing with Penny Mallory and Alex Riley, called Classic Car Club. It was a fantastic thing and was for sale for seven grand but I couldn't afford it – it's still one of those ones that I think, 'Argh, if only!' Ironically, years later, we restored one on Wheeler Dealers and sold it for £35,000 and I still couldn't afford it. Today it'd be worth about £75,000 so I might have to build my own.
The Lamborghini Urraco Mike and I found hidden away in Poland is another car I've lost. I had never fallen in love with a car in the way I fell for that Lamborghini with its 70's velour and amazing cross-plane crank V8, I just had to own it, but we weren't allowed to buy cars off the show so I got my agent, at the time, to buy it.
The show then moved to America and the car (and my home in the UK) had to be sold. If the scenario had been different I may well have hung on to it, even though it wasn't an easy car to live with; I had to tune the carburettors pretty much every time I wanted to use it and it almost set fire to itself once – now that would have been an even sadder way to see it go.

The Bentley was developed during such a fervent time when everybody was having a go at inventing stuff and obviously, they nailed it. It's a car that has its own milestone in automotive history and my life. I never got to have a second go in the Bentley so I really would love to have a reunion, to do 100mph again and maybe be the one driving this time would be amazing. We will have to see what happens; if you know its whereabouts let me know!
Check out the Hagerty Media homepage for daily news, features, interviews and buying guides, or better still, bookmark it.