"I shouldn't have named it. I called it Sid, Sid the Sierra, and it had so much personality. There was nothing else like the XR4i out on the road in 2015 so it made me feel special when I drove it. I am such a boy racer and it was a boy racer car without having to do anything to it. It was red, with pepper pot wheels, a big spoiler on the back and I think it had been slightly lowered – but not so low that you had to slow down for speed bumps. It was just the coolest and everything on it was original. I really wish I still had it.
The Sierra didn't cost very much money, I think I paid about 1500–1800 quid, but the problem was, my ex-partner and I had just started a new business called Skull and Pistons Garage and we were relying on buying, customising and flipping cars to help pay the monthly bills. It was the worst thing for me to do because I get really attached to cars and don't like selling them, it goes against my ethos as a petrolhead and selfishly I want to keep them for me – which from a business perspective is pretty useless.
How much is your car to insure? Find out in four easy steps.
Get a quote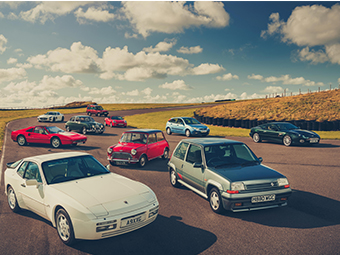 I'd never driven one before but I just got in it and was like yep, I'm meant to be in this car, this is a bit of me, so I drove it as much as I could. It was quite a big car so I thought it might be a bit wallowy but the suspension and the setup was so good so it handled amazingly well. It was really tight round the corners and great on the straights which meant I could have fun with it on country roads and motorways – the perfect combination.
It had its quirks and a few things wrong with it (I tried to fix the speedo about three times and the electrics were always a bit dodgy) but it had so much stuff that was right with it that it was a fabulous car. I remember one of the rear lights always used to flicker on and off, but it was just typical classic car quirkiness that as a car person you're like ahh, I'll fix that next week.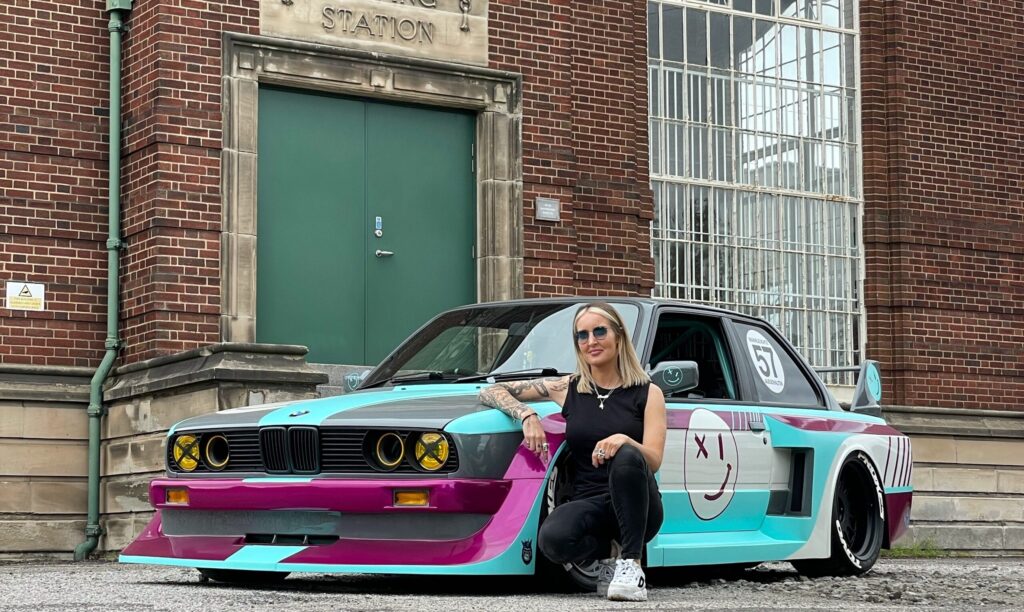 There's something special about classic Fords, when you get in them they give you this feeling of nostalgia and you think this car must be able to tell so many stories. They also have a different old car smell to other old cars. I loved the look of the Sierra's interior with its velour seats and cassette deck; I take music everywhere with me and as an eighties baby that grew up in the nineties I'm obsessed with listening to music from that era. It was a very, very cool time.
I don't know if I could call it a knack, but when I see cars I know whether they're going to be a good one or not and the Sierra was one of those cars that would start straight away so I think it would have been a really dependable daily – but I only had it for a couple of months. We gave it a little TLC, got it through its MOT and I sold it for about £2500 (not a massive profit, which makes it even worse) to someone who had a great looking Fiesta. At least they were a Ford person, and I hope that they kept it, put some love into it, and kept it going because it's horrible when a car just disappears. In my mind the Sierra is out there somewhere, and happy, but I still regret selling it every day.
I have an addiction to classic Fords, but that XR4i was the first and only Sierra I've had. I've tried to find it to buy it back, and even met the guy I'd bought it off initially. He said 'I shouldn't have sold it to you' and I said 'I shouldn't have sold it on' so that's both of us thinking why did we sell this car – although I probably wouldn't be able to afford it now, which is sad because my passion is for classic cars that people can afford and actually enjoy. I haven't even been able to find another one, which makes it even more frustrating, and I never see them at car shows.
If I could get the XR4i back I wouldn't do too much to it because it was such a cool car already. The fact that it looked like a boy racer car, but you could get people in the back, gave it that tiny bit of practicality which was an added bonus. It would be a shame if somebody has changed the colour, but it would be more of a shame if somebody has let it rot. Hindsight is a wonderful thing. For me the Sierra XR4i is the epitome of a proper modern classic; I miss it so much."
Read more
Helen Stanley let her imagination run wild with her BMW E30 restomod
The Ford Sierra XR8 was a 'real muscle car' from South Africa, built to beat Alfa and BMW
Rare Merkur XR4Ti, 80mph Model T, and turbo Hudson | Barn Find Hunter