If you're a fan of Motor Pickers or Goblin Works Garage then you've got Helen Stanley's father to thank for the presenter's contagious passion for all things automotive – and for the dystopian, cyberpunk BMW that is her personal pride and joy.
"My dad was really into cars, and he always had really cool cars," says Stanley. "When I was learning to drive, I had a Fiesta one-litre Sun Ray Special Edition with a spoiler and foglamps that didn't work. My dad bought this BMW 3-Series, an E36, in grey and he let me drive it before I even passed my test. Obviously, he was supervising, but it was the first fast car I had ever driven. I was used to driving my Fiesta and before that I had driven trucks around fields, but nothing quick. I put my foot down not realising what was going to happen and this car just went "whoosh!" I fell in love there and then, and from that day on I've always said I would love to have a BMW one day."
How much is your car to insure? Find out in four easy steps.
Get a quote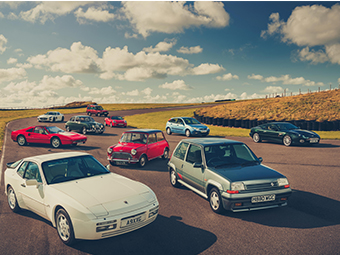 The opportunity came for Stanley's teenage dream to come true came when filming series two of Goblin Works Garage, which aired in 2019. She bought a very tired looking E30 318i along to the workshop, much to the disappointment of fellow presenters Jimmy De Ville and Ant Partridge. Stanley had big ideas for the basic BMW, and soon won the duo over with her plans.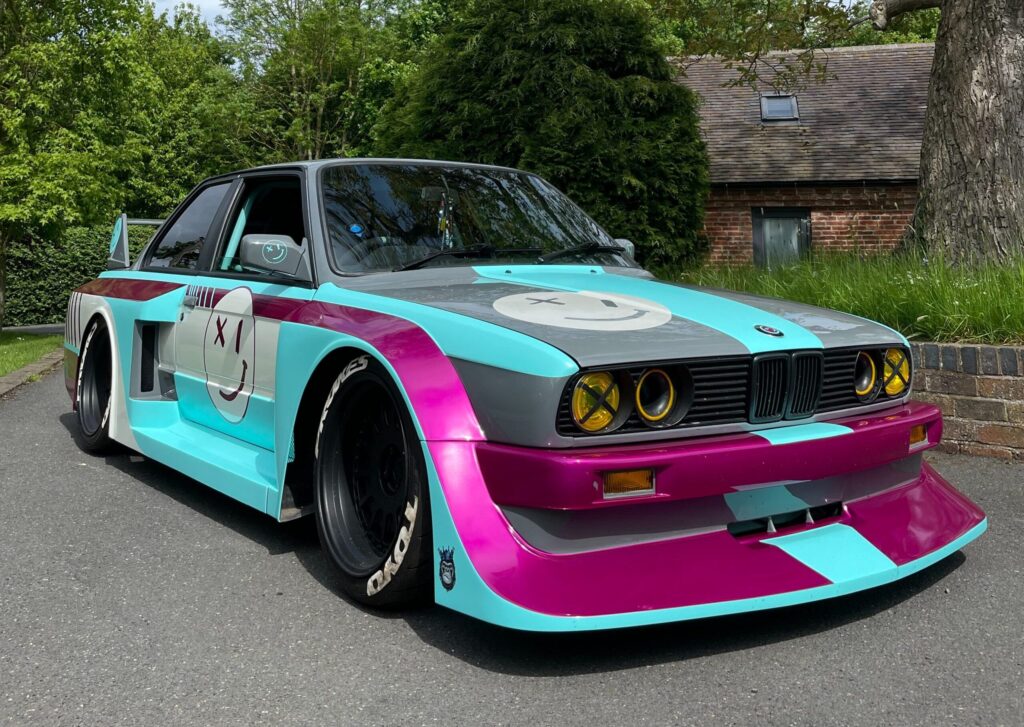 "I'm a huge fan of Khyzyl Saleem who did a lot of artwork for computer games like Need for Speed. He did all these amazing renders, and I would look at them and think I wish I could bring these to life. So a lot of inspiration came from him and computer games and the fact that these cars were so wide, so 'extra'. And I love motor racing, I love touring cars, so it was a mixture of motorsport and video games, and then just in my head, what I wanted a car to look like, which was very extreme."
Transforming the E30 became Goblin's biggest and most expensive build, as Stanley didn't simply want to bolt on an aftermarket bodykit. "The car was placed on a plinth raised up and then foam was put around the arches. It was all sculpted by hand in the old school way. We could have done it by computer, but we just wanted to do it the real artisan way, get our hands dirty and really be involved in how the car evolved. Molds were made so I can replicate the kit in the future, but for the moment it's a one off," she explains.
On the mechanical side the first job was to swap the original 1.8-litre four-cylinder for a three-litre six from an E46. "It's a bit of an amalgamation of other things because it's got M3 parts in it, and it's got E30 parts in it, so it's it is a bit of Frankenstein's monster under there. I would have loved to put an M engine in, but the budget was so big and it was getting bigger and bigger and that just wasn't possible. But I think that's something I would probably like to do in the future."
The part-grey finish is a tribute to her father's car, while Stanley learned how to stitch parts of the Alcantara interior herself, and then had an AirLift suspension system installed.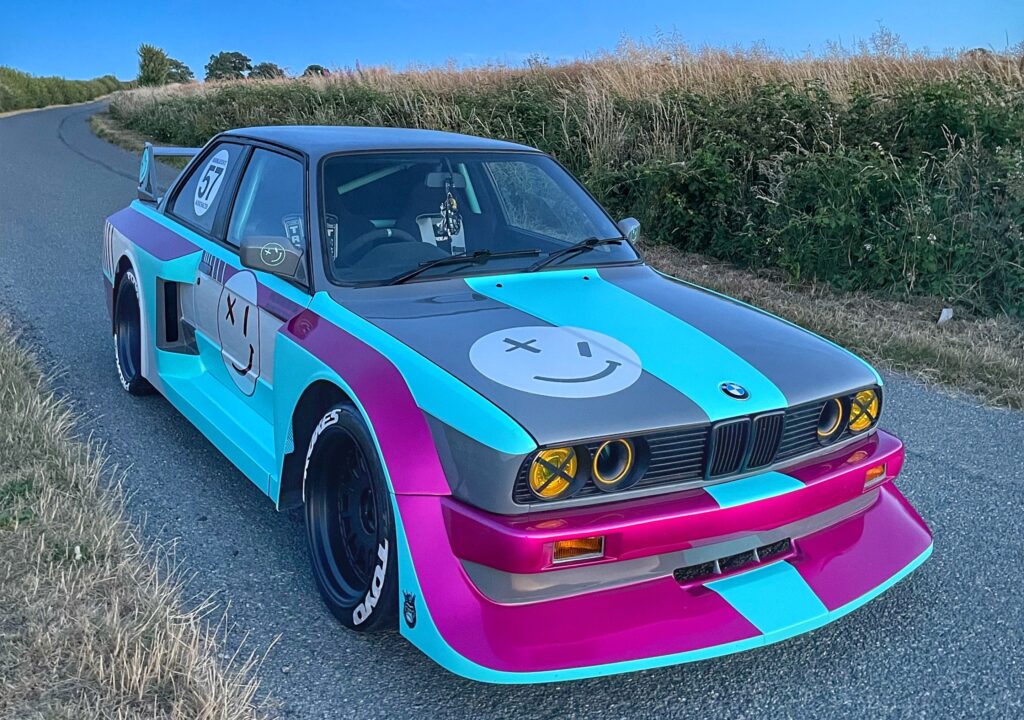 "It's not actually as slammed as I would like it to be," confesses Stanley. "I wanted it to be on the floor, but to enable us to do that we would have had to tub the engine bay, and again, budget and time was a problem. Maybe that's something I revisit in the future, but I need to stop spending money on it. When it's parked, it's quite low, it looks very mean and it looks like it can take on anything, and then I can just raise it a little bit and it's perfectly good for driving on the road," she adds.
"I drive it as much as I can, every week or two at least. It's completely bonkers. It doesn't drive how I thought. In my head it was going to just drive like an E46 but it absolutely does not. It's one of those cars where you cannot take your eyes off the road. You have to concentrate and it's kind of exhausting driving it as it is a bit like driving a race car. But it's just it's something else when I'm in there. It's the epitome of a car that came out of my head and then came into reality."
You'll be able to see the car, and Stanley of course, at RADwood where she'll be hosting the Show and Shine and eagerly eyeing up the cars of her youth. [For the uninitiated, RADwood UK is Hagerty's new event celebrating the coolest cars – and culture – of the '80s and '90s, at Bicester Heritage on 20 August. If you have a cool car from either of those decades, join in the fun. Ed.]
"As an 80s baby, there's just something about the cars of the 80s and 90s," she says. "It's the boxiness and it's the fact that it's just raw driving – there's not a lot getting in the way to help you out."
Stanley continues to drive in the RADwood era, with a Mk1 Mazda MX-5 and a first-generation BMW Z3 also in her collection. At RADwood she says she'll be especially looking forward to the hot Novas and Fiestas of her youth. "I will be definitely looking out for the little hot hatches everyone had as their first cars."
We, on the other hand, will be looking out for Stanley's one-of-a-kind BMW restomod. See you there?
Read more
RADwood is coming to town – get the look and get your tickets, now!
Your classics: Josh Parker's E30 BMW is a deep-end DIY passion project
Saint Cowland of Cars and his ever-growing flock