"I've been looking for Bridget the Midget for about five years. I was 17 when I bought her and all my peers were driving hot hatches – Metros, Golf GTIs, Minis, Renault 5s – so I was the odd one out, but I was the only one with a convertible. I was the cool kid, or at least I thought I was.
I think everybody covets their first car but my Midget was pretty cool; I'm quite a big dude at almost 6'3″ so I must have looked like an absolute plonker squeezing into it, but buying that car really did set me off on a path. I recently did a social media shoutout to try and find her in 2017 using #bridgetthemidget but Bridget the Midget also happens to be a porn star! [Err… we'll not put a link to that one if that's okay then!] So, I got sent a tonne of alternative content. Bridget, the car, is registered SORN so I know she's out there somewhere.
How much is your car to insure? Find out in four easy steps.
Get a quote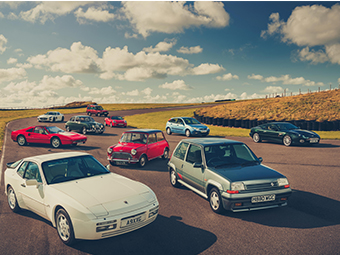 When I found Bridget in AutoTrader I bought her over the phone without seeing her. I think the insurance cost more than the car but I was so proud of her, she was Vermillion orange with the rubber bumpers and square rear wheel arches. The day I picked her up from Finsbury Park in north London I was super nervous because I'd never driven an MG before so my friend came with me and we drove in convoy. I then took it to show my girlfriend Lou, who later became my wife, with whom I had two children, and her parents. I'd tried to explain what an MG Midget was, but when I parked it on their driveway there was no need for an explanation – they loved it. These are my people.
As a teenager, I was a budding mechanic, but I was forced to learn so much more on that car because it kept breaking down and I couldn't afford to get anyone to fix it for me. I had to repair the sills, swap the diff out, do the brakes, give it new ball joints, rubbers, bushes and a wheel bearing. Sometimes it felt like I spent more time under it than in it, but I kept it on the road. The roof was held together by gaffer tape so it leaked like hell when it rained, in fact, it might as well not had a roof because I got so wet. I laugh now as I always seemed to have a wet right knee – even when it wasn't raining.
I was born in Devon and have a lot of family in the West Country so I'd often drive down there with a tent and park up at a campsite. I remember Lou and I rocking up with our tiny little V-shaped tent, in this tiny little Midget, and looking ridiculous in the middle of this massive camping pitch. Everybody else had either an RV with a tent extension or a huge multiple-person tent; we had such a laugh with that car.
I had the Midget for a few years and even though it was awesome I kind of grew out of it so traded it in for a Defender at a garage between Hertford and Tewin in Hertfordshire that's no longer there. I graduated through tons of different cars after that, it wouldn't be an exaggeration to say between the age of 17 to 25 I had over 50; every couple of weeks I would buy a car, use it whilst restoring it and then flip it. I've never affiliated with a single brand, in fact building cars with no identity is probably my secret weapon.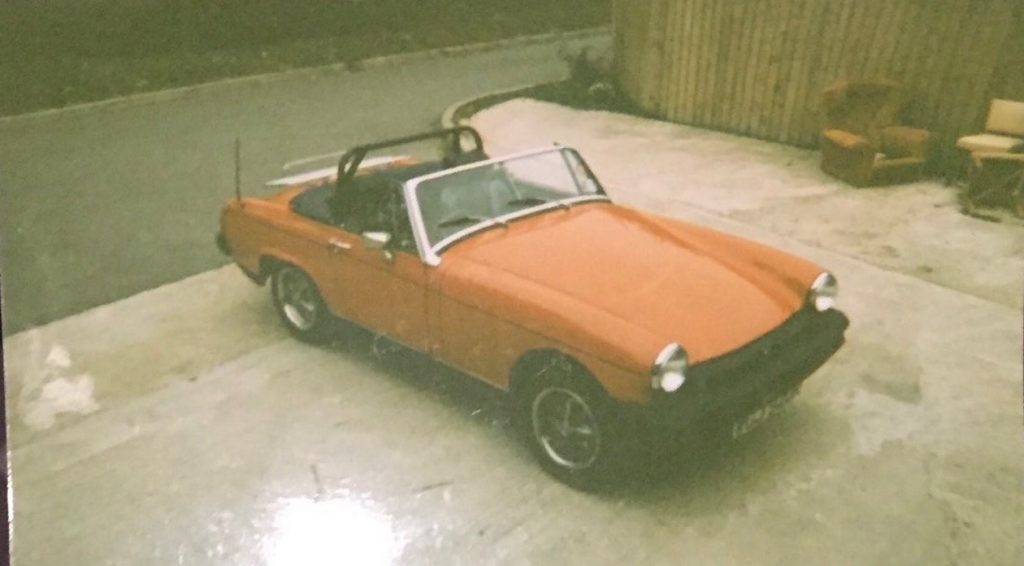 I built my first kit car, a black Tiger Cat E1 with aluminium sides, at the age of sixteen, but sold it within about 40 miles – I knew at that point I was a builder not a driver. I became a policeman and the great thing about doing shift work was that I had loads of time to work on projects in the garage at the back of my dad's house – that's where I kind of fell into building specials.
I would use bits from donor vehicles to assemble a totally new car and got a reputation for building replicas. At the time, DBSs were considered ugly and invaluable, and on two occasions I bought wrecks, took their engines and gearboxes out, and trailered the rest to the scrap yard for £50. My dad was barking down my neck about them taking up space on the driveway so I needed to get rid of them, and at least the parts I took out lived on in something else. Years later, I restored a DBS that sold for a world record, but hey, you live and learn. If I could get those cars back, I'd probably give them electric engines – that would be epic.
In 2005, I had an epiphany. I was an armed police officer running around fighting terrorists, I got stabbed, I was a young dad and I thought, what am I doing? I left the force to do something I love, and that was building cars. I was broke and behind on my rent, but did a deal with a farmer, rented a cow shed, which actually had a cow in it, restored it, and started building cars in there. I remember it vividly because it was such a critical part of my life; I didn't have rich parents, I didn't have any handouts, I took a risk.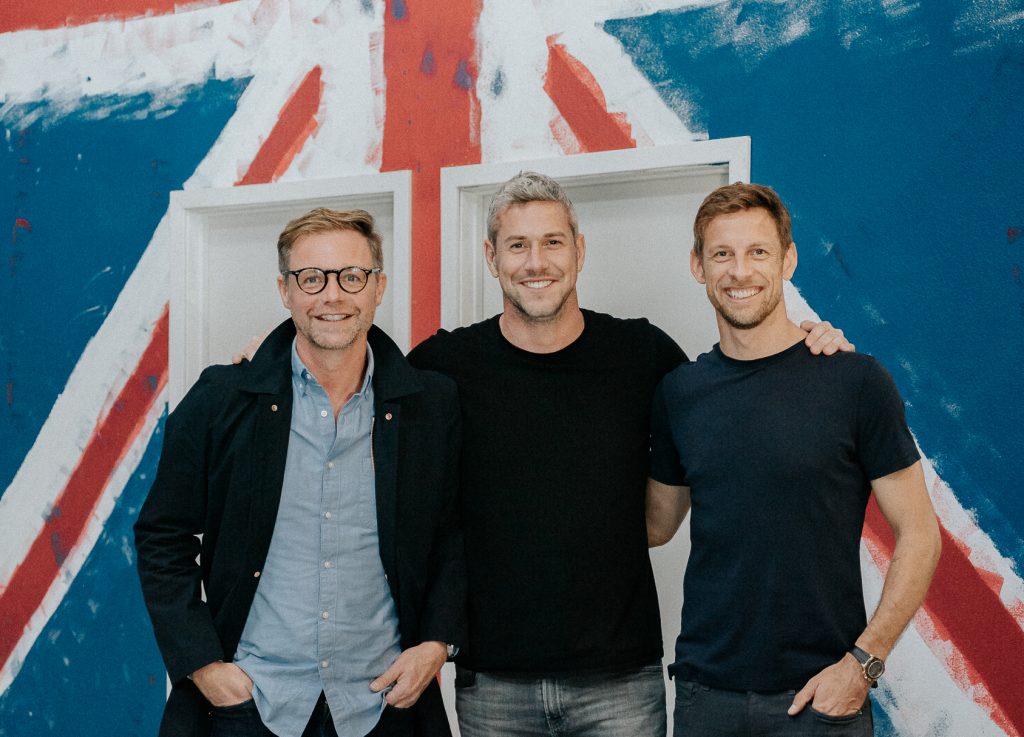 I'm almost 43, and it's fair to say that since I built that kit car at 16 I've always had a project on the go; I love problem solving, I like being in the workshop and I like getting my hands dirty. Looking back to when I owned the Midget as a 17-year-old British boy with dreams of building a business, then winding the clock forward to today and building the lightest supercar on the market globally, in partnership with Lotus, with Jenson Button, in California, it feels slightly crazy.
I'm not a memory lane kind of guy so if I did get the Midget back I'd see it as a totally new chapter. I'm a huge fan of upgrading classics so if I found it, and was able to buy it, in the next 12 months I would completely restore it, modernise it and give it to my 15-year-old son. He's like me so if he got half the fun I had out of it then he'd have a great time.
I'm also a huge fan of electric cars, but I wouldn't convert it to electric. I'd give it better brakes and steering, probably do an engine swap, put modern wheels on it, de-seam it, lose all the door handles and this is going to sound ridiculous because it's already low, but I'd lower it a little bit further. I'm fascinated by composites so I'd probably put carbon panels on it as well; it would make a really cool, really simple, two-seater restomod that I could hand to my son.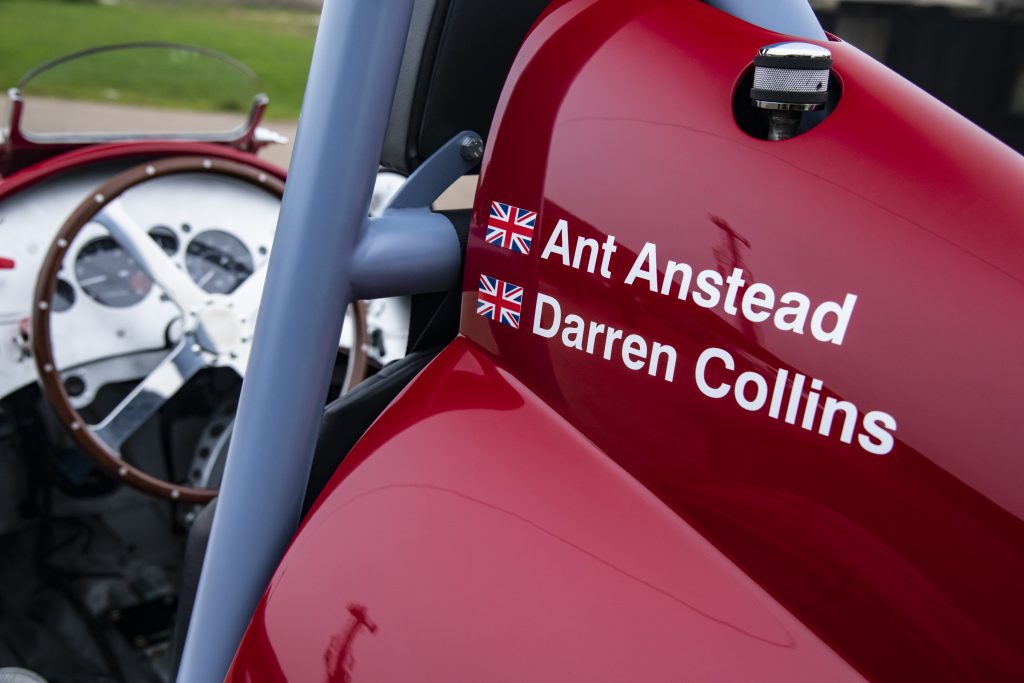 As a parent I'd be negligent if I didn't think about safety, but in my opinion safety lies in the hands of the driver more than the car because ultimately every car is a hurtling object at 70mph. I'd rather my kids were sensible in an old car than not sensible in a newer car.
I don't think it's a coincidence that we name our cars because they become part of the family, and I find it interesting how cars evolve into the spirit of their owner. My MG was on a production line next to a thousand others, yet to get it started it would need half choke, three pushes of the pedal, and you'd have to turn the key awkwardly and shake it. It doesn't make sense because they're all made from the same bits of metal, but they evolve with their own quirks and are shaped by the people that they're put into the hands of.
When you sit in a car you know if it's one that you'll be able to shape with, it's not about the make, it's about the experience, and if you get something that needs a bit of maintenance like the Midget, it becomes a best friend. I've had other MGs since Bridget, but never another Midget – she was special. I've tried to find her for five years, and the worst part of it is that I know she's out there, she's waiting for me. I hope I'll be with you soon Bridget."
Read more
The One That Got Away: Philip Porter's MG Midget
Rare photos capture the final days of MG's Abingdon factory
The Tipo 184 offers a taste of '30s Grand Prix racing – if you build it yourself