24 October 1980 was a dark day in MG history: It was the day the storied 'Pavlova' works in Abingdon, Oxfordshire was shuttered, killing off the marque.
MG, then producers of the MGB and BGT, wasn't reorganised into British Leyland's Specialist Cars Division, which protected the likes of Land Rover, Jaguar and Triumph from money-saving programmes. Initiatives like these made the conglomerate over £30 million.
To the chagrin of sports car enthusiasts worldwide, the writing had been on the wall since 10 September 1979, and Midget production had ended that year as activities were wound down. MG was losing money on every Midget built, and BL's corporate pockets were too shallow for the constant modifications needed to keep up with emissions standards.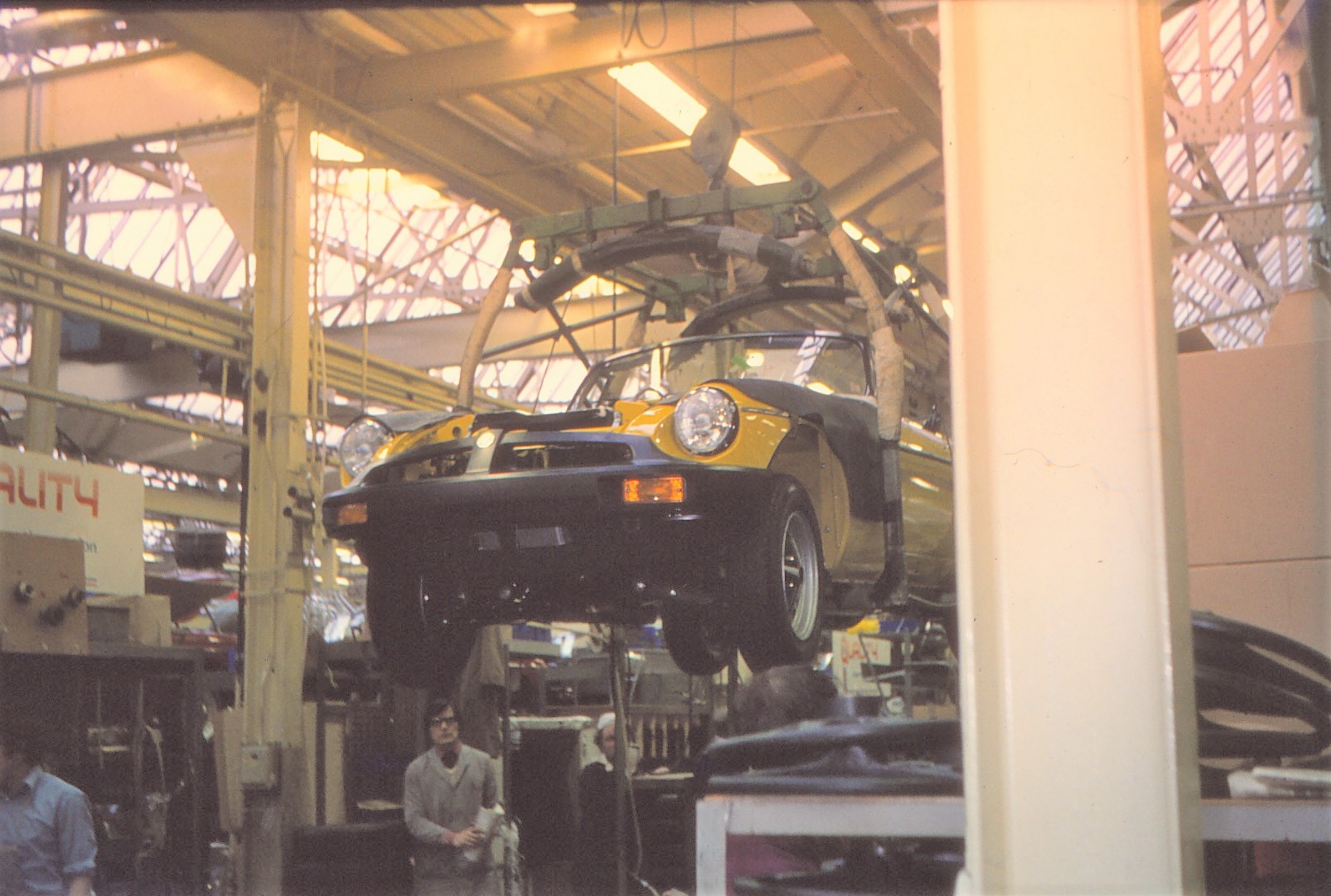 The MGB soldiered on until the bitter end; late plans to convert the car to use the new O-Series engine came to nothing. The last MGB, a white roadster, left the line on 22 October 1980. The works themselves stood until 1997, when they were demolished. Today you'll find houses in its place.
Arch MG enthusiast, John Dupont, of London, whose love of the marque began 55 years ago when he bought a new 1275 Midget, toured Abingdon two weeks before the shutters came down for good, taking his then-new MGB roadster back to its birthplace. He kept the images in his private collection until this year, when he had the means to scan the 35mm transparencies.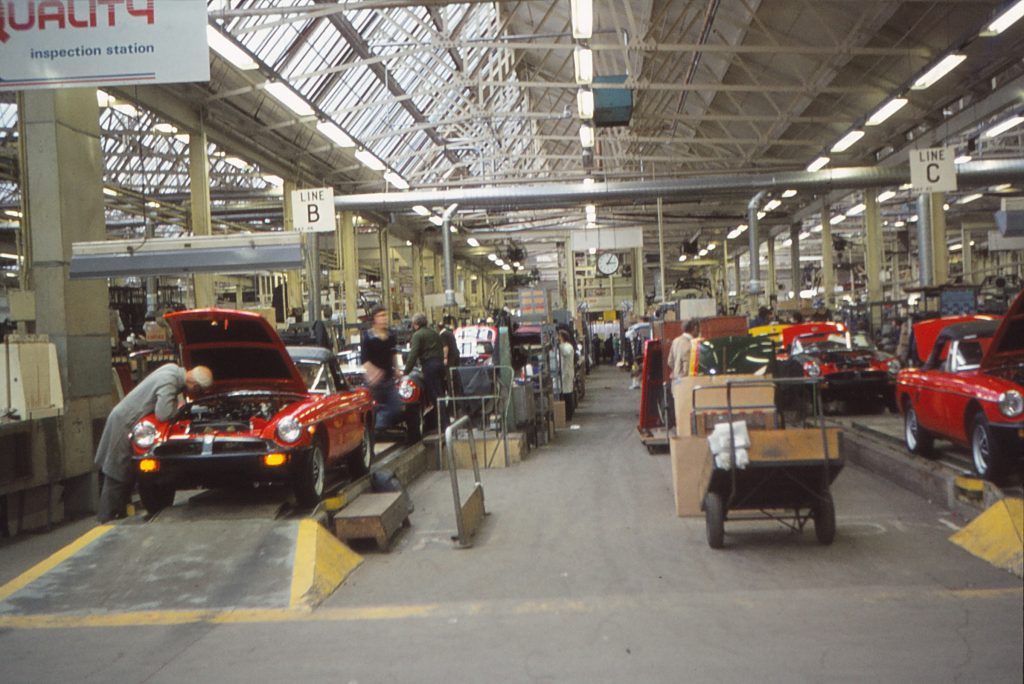 "I'm honoured that so many people want them," John said, whose photos have been downloaded by more than 200 people via Facebook.
42 years later, he decided to share his 26 previously unpublished shots, rights free, on the MG Factory Abingdon remembered Facebook page – before extending the invitation to enthusiasts worldwide. John's images are now available, and can be saved via this WeTransfer link.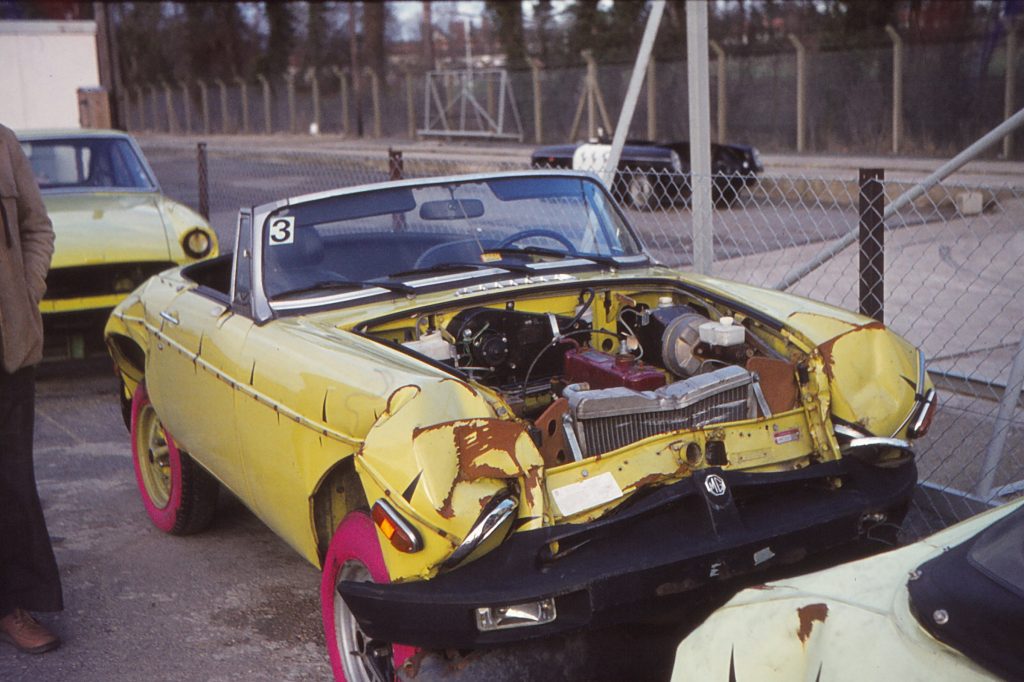 On 12 October 1980, John's then-new B roadster posed with the last batch of B and BGT shells ever to arrive at Abingdon from Pressed Steel Fisher (now MINI Plant Swindon) – an event that can never be repeated.
John's tour that day took in the works – where we see Bs and BGTs in various stages of calm, orderly assembly, inside and out. A second visit, on 26 October 1980, shows his 'B and 'BGT V8 outside the now-closed factory gates. Cine footage from the time shows the ex-leather works emptied of cars.
"It's been over 40 years, and the factory needs to be remembered," John said.
Read more
Limited Edition, limited miles: 77-mile MGB LE goes to auction
Buying Guide: MGB Roadster and GT (1962-1980)
Electric roadster is an MGB but not as you know it