It may look like a classic, but this MGB Roadster is actually an all-new EV, powered by Formula E technology. Designed by specialist RBW EV Classic Cars, based in Shenstone, Staffordshire, the MGB uses a new heritage body shell, and a bespoke, patented electric powertrain.
The shell comes from British Motor Heritage, which took over the original press dies after the demise of the MGB, Mini, and Austin Healey Sprite/MG Midget. The electric oomph comes from a collaboration with Continental Engineering Services and Zytek Automotive, both under the umbrella of the same company that provides the technology for Formula E. The electric motor sits on a special subframe at the rear of the MG, while the lithium-ion battery pack is mounted under the hood. New front and rear suspension with coil-over dampers is installed, and conventional disk brakes work alongside a regenerative braking system.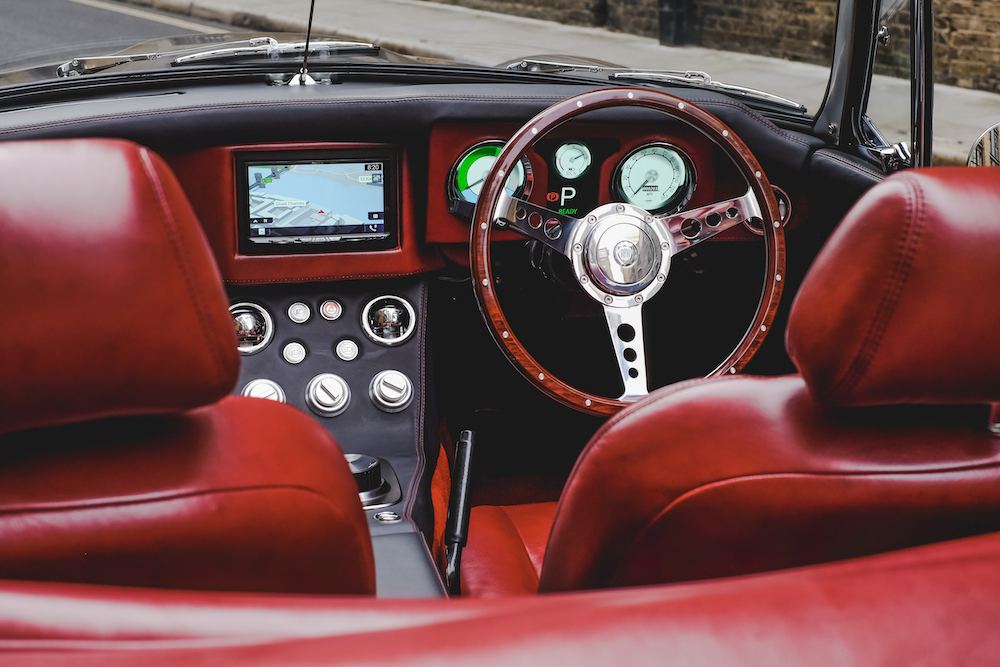 The interior is hand crafted by Prototrim and is painstaking stitched in traditional style, but a multi-function electronic dashboard replaces analogue instruments.
RBW hasn't revealed range or performance figures for the MGB, but it has confirmed a price of £108,000 for the first 30 hand-made models. That's somewhat more than even the very best petrol-powered MGB, or modified cars like the acclaimed MG LE50, built by Frontline Developments. RBW is working on a fixed-head MGB GT and says that its powertrain can also be installed in other heritage shells such as the Mini, Austin Healey, and Jaguar E-Type. Recently, Lunaz Design has revealed its take on British classics such as the Jaguar XK120 and Rolls-Royce Phantom V.
Via Hagerty US