"I learnt to drive in London when I was about 17, it was a real baptism of fire, and I had a driving instructor who was very odd. He told me he was learning to ride so had a horse whip with him in the car and used to hit me on the thigh with this thing every time I made a mistake. This was in the mid Seventies, he would never get away with that now, he'd be sacked.
I passed my test first time and found this blue Hillman Imp for about £120 quid. I knew nothing about cars, it just happened to come into my life and I bought it and fell in love. It's the most marvellous thing when you suddenly have the freedom to go wherever you want. I named her Doris and I don't know why, but funnily enough I call everybody Doris now, it's become a bit of a joke. At work, if Paul McCartney wanders in, I say 'Hello Doris'.
How much is your car to insure? Find out in four easy steps.
Get a quote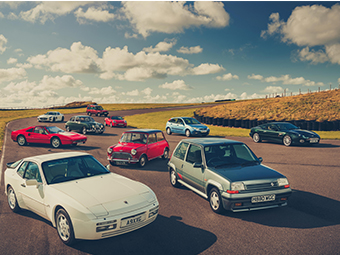 Doris was very nippy in the city. I lived in a bedsit in southwest London that cost me about £5 quid a week and used her to drive to work every day. At that time I worked at London Weekend Television on the South Bank and there was a big NCP car park opposite the studios. I got to know the guy who collected the money and he let me park there for 50 pence a day which was really, really cheap.
Driving in one day I got stuck behind a small lorry which was delivering something in sacks and as we came towards a roundabout on a slight incline two of them fell off the back into the middle of the road. The lorry went off, so I stopped the car, got out, picked these two sacks up and stuck them in my car – everyone was honking at me. When I got to work I realised I had two ginormous bags of garlic so spent my whole day going round to the various programmes asking if anyone wanted any. Doris stank for about a week after that.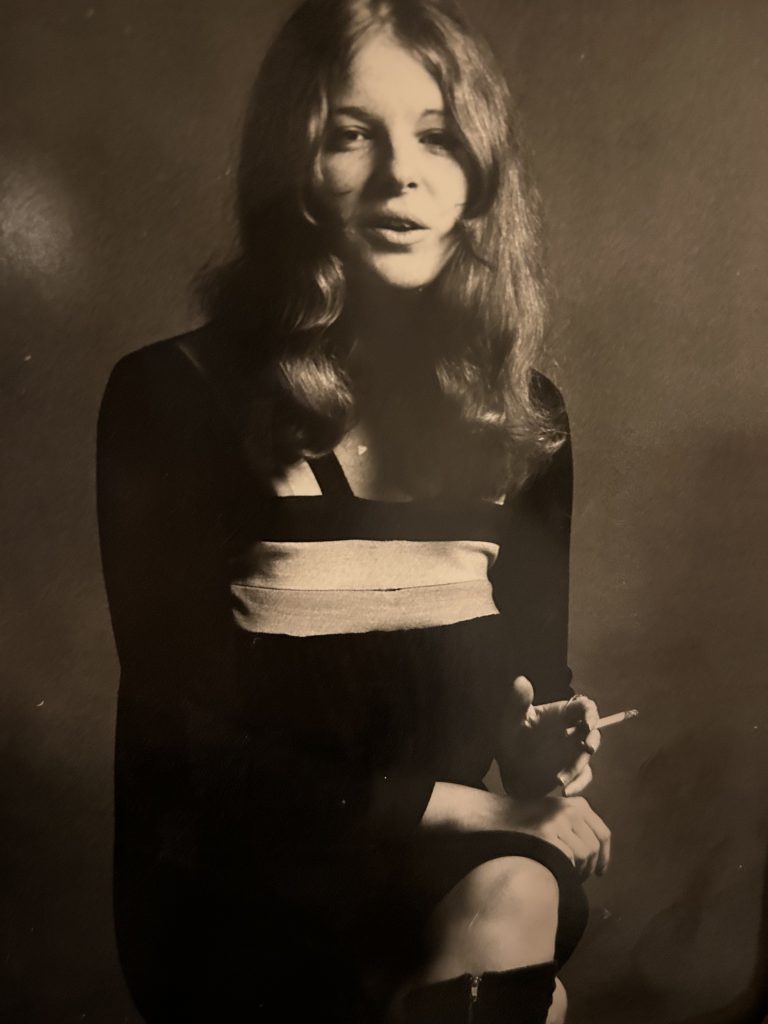 There was an occasion when we bought the whole of Hyde Park Corner to a standstill, which was the most embarrassing thing ever. I was going out with this guy from work and he said I'll follow you in my car – we were going back to my place – and when we got to Hyde Park Corner, which is a nightmare at the best of times, he went into the back of me. That was the end of that date, let me tell you!
I knew London's road system quite well and the problems that came with them so found getting around quite easy, but once I got out of the city and had to look at signposts at the same time as driving I found it quite difficult. Back in the days before sat-nav you had to grasp which road to take quickly, which took a lot of concentration, and if you made a mistake you had no help getting out of it; people forget we used to have to do all that with maps. Doing the job that I do, I can't understand it when radio stations employ someone as a traffic reporter to get their career off the ground if they've never passed a driving test. How can you possibly know about travel, the traffic and the frustrations involved if you've never driven?
Doris and I had so many adventures together all over the country. I used to drive down to Cornwall, park her up in Penzance and get on a ferry across to the Scilly islands. I once had a lovely romance on the way with someone I met on the boat.
When you buy your first car you don't have anything to compare it to so however it drives and whatever happens you think it's normal; I learnt a lot from my experiences with Doris. I had a terrible accident when I pulled into a petrol station and undid the [radiator] cap to put some water in. It spurted out and I ended up in hospital with third degree burns all over my arms. They healed, but I was a bit upset with Doris that day.
My grandfather worked for the Austin Motor Company as a master carpenter all his life, he was there in the thirties, so if you see any woodwork on an Austin car he probably made it. He used to say two things; never drive over cats eyes because it takes two years off your tyres, and don't drive an automatic because it's cheating. He felt that changing gear to match driving conditions was proper driving and that has always stuck in my head. Thankfully, Doris was proper, because she had three or four gears.
She wasn't the most flash car in the world. She was kind of a square shape, she was quirky (putting suitcases where the engine would be in most cars was very strange) and I suppose she was a rubbish car in many ways. The interior was basic but it did have a radio, although at that age I never listened to BBC Radio, only Capital Radio, which was huge in London at the time. The seat in the back was almost impossible to fit in so I rarely had passengers, only the odd tambourine on the way home after a gig; I was the singer in a band for a while. Doris was a huge part of my life when I had no responsibility, which is so long ago now. I speak to people that say 'I've been listening to you since I was a child' and recently The Radio Times called me a national treasure, which actually just means you're really, really old!
Doris was old even before I bought her. She rattled a bit because of the way the engine was fixed in the back, which kept going wrong the whole time, but this lovely local guy used to look after her for me; anything that needed doing, he would do it. I kept Doris for years but then came this awful day when so much needed fixing that he said it's probably not worth hanging on to her. I have this vivid memory of sitting outside my bedsit where I used to park her, sitting in the drivers seat, crying and saying 'I'm so sorry Doris but you have got to go to the knackers yard. I loved you very much.' I was really, really, really sobbing. I couldn't bear to be there when he took her away.
I inherited a Morris Minor 1000 that my parents were getting rid of after that. I parked it in the same place outside my bedsit but one day when I went downstairs it wasn't there. The police found it at the end of my road and whoever nicked it had tried to take the radio out, but couldn't, so it was hanging off on many wires. The thieves had left a note inside saying 'This car is crap.' Charming! Talk about adding insult to injury.
No other car ever meant as much to me as my little Hillman Imp, and probably never will, it was much like someone's first love, I fell hard into its arms and I was terribly upset when the love affair came to an end. So that's the story of Doris. If we could be reunited I'd go on a final road trip and cry again when I have to leave her. We never made it as far as Scotland together, I think some of the best and most beautiful roads in the world are up there, so that's where we'd go."
Check out the Hagerty Media homepage for daily news, features, interviews and buying guides, or better still, bookmark it.