According to the Hagerty Valuation Tool, a 1973 Ford Capri 3000 in concours condition could be worth around £37,000. The Capri you see here, being sold through a Charterhouse auction, isn't in concours condition. It doesn't even have a 3-litre engine.
A little light digging on the internet suggests that 'PLL 999L' has been off the road since 1996 and is still registered with the DVLA as a Capri with a 3000cc engine under that, ahem, tastefully modified bonnet. You can add your own gags about the '999' number plate and calling the police to report a murder of a Mk1 Capri.
The South African Capri Perana was the only Ford-sanctioned Capri V8 in the world, but aftermarket conversions are not uncommon. You might recall that the motoring journalist John Barker created a Mk1 facelift with a 5.2-litre Rover V8 producing 300bhp and 330lb ft of torque. At the time of writing, there are two 1969 Capri V8s for sale on eBay, one with a Chevy 350 small-block V8 and the other with a Ford 302 5-litre V8. Yours for £22,9995 and £45,000 respectively.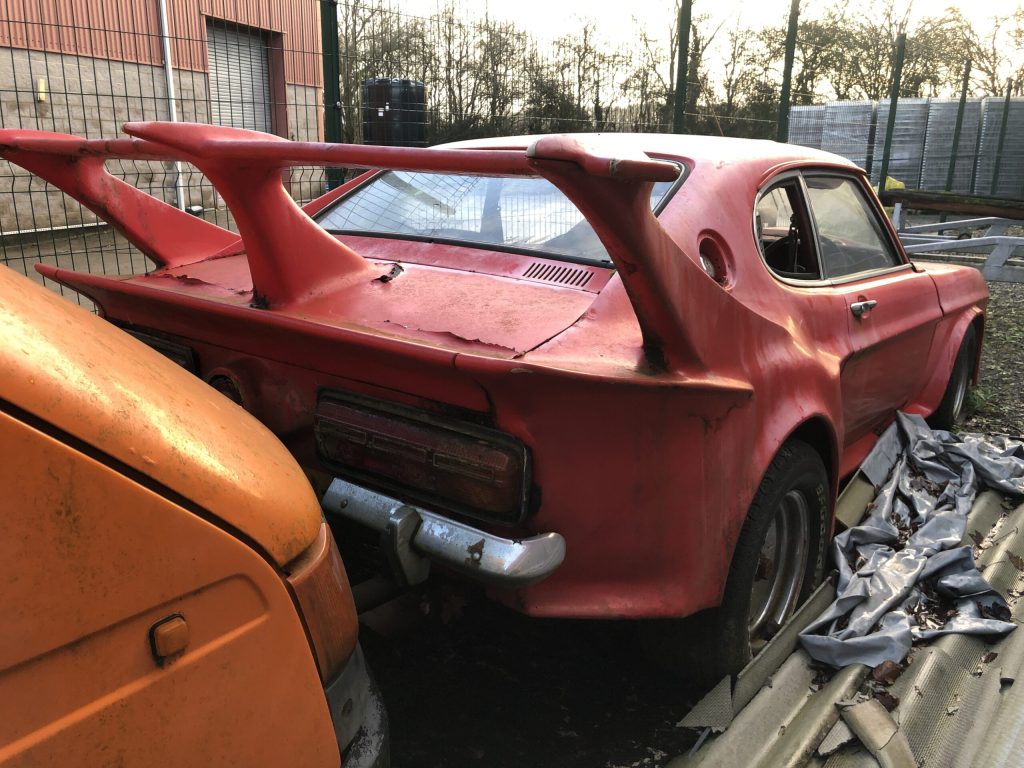 This 1973 Ford-cum-Pontiac-cum-Rover (FoPoRo?) Capri V8 has been stored for many years, we're assuming outside, if the mould, leaves and general sense of abandonment are anything to go by. You can almost smell the interior from here. Still, a bucket of T-Cut is all that's required to return that bodywork to former glory…
It will no doubt divide opinion, but it's worth remembering that it most likely took shape at a time when the Ford Capri wasn't the valuable commodity it is today. In the years following the Capri's demise, it became less 'the car you always promised yourself' and more 'the car you wouldn't touch with a bargepole.' Remember Del Boy's 'Cap-ree Ge-a?
Besides, as this photo shows, it was formerly somebody's pride and joy; good enough to be displayed at an indoor classic car event. Does it deserve to rise like a Firebird from the flames? Let us know in the comments.
In the meantime, you could always consider turning your Mk3 Capri into a Ferrari Testarossa. It's cheaper and a little less permanent.
Read more
Buying Guide: Ford Capri (1968–1986)
Ford Capri at 50
Auction star: Low-mileage Ford Capri 280 is a pre-Christmas cracker