If you thought rampant personalisation of a car was invented by the retro releases of the MINI and Fiat 500, think again – because Ford had this marketing manoeuvre nailed down in 1969 when it launched the Capri.
Here was a sleek four-seat coupé that you could buy with anything from a humble 1.3-litre four-pot engine all the way to a raunchy 3.0-litre V6. Yet, you could buy the base model and, with a few choice additions from the options list, you could still puff out your hairy chest with pride. Not only was the Capri the car you always promised yourself, it was the sports car for everyone.
How much is your car to insure? Find out in four easy steps.
Get a quote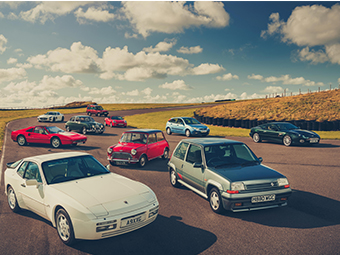 Ford's timing with the Capri was also spot on. Its only real competition was from the MGB GT and Triumph GT6 in the mainstream, while most others were too niche or much more expensive. The only close rival was the Reliant Scimitar that used the same Ford V6 engine and it was only ever going to be of limited interest to the wider public.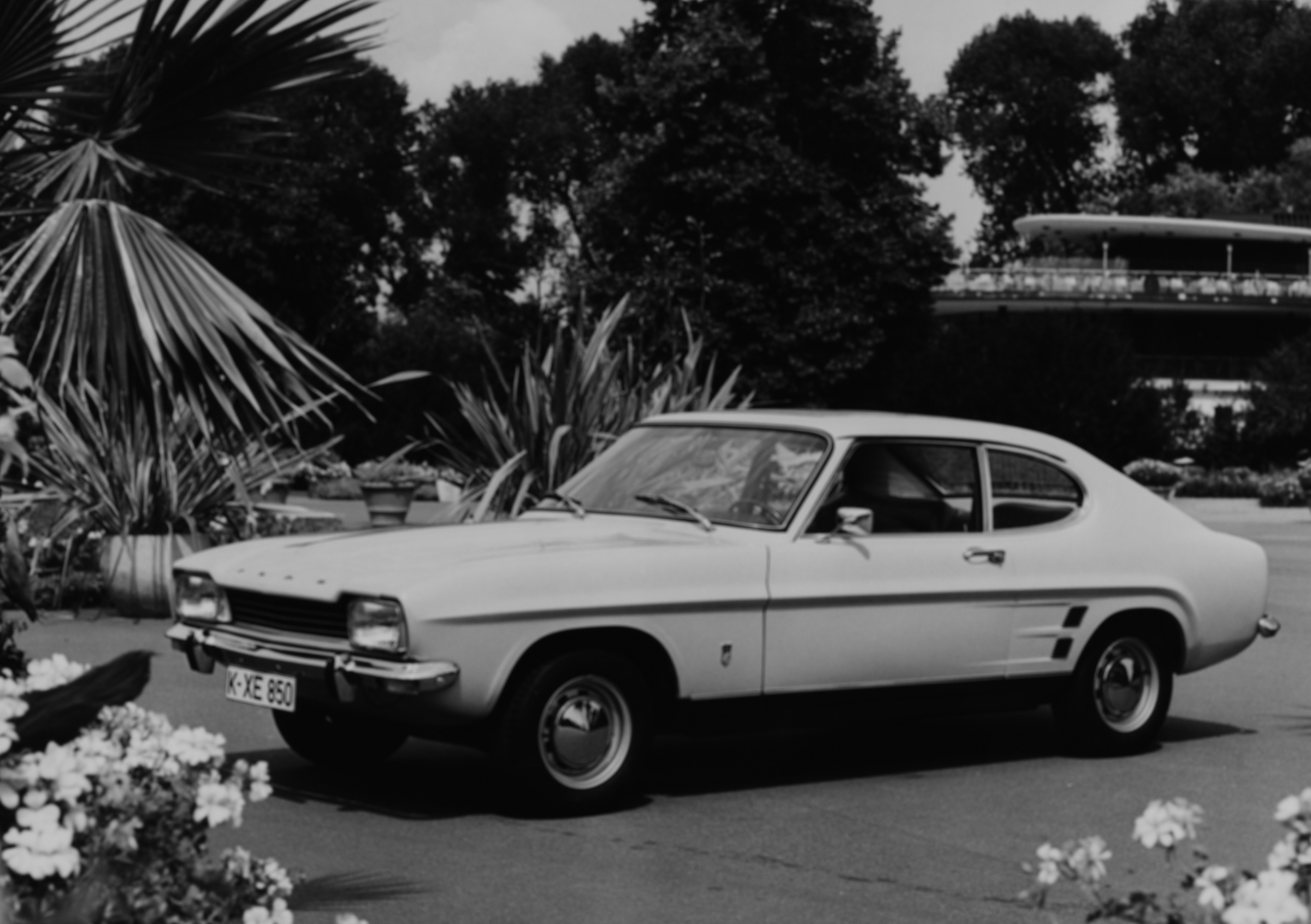 From its launch in 1969 at the Brussels Motor Show, the Capri was an instant hit and Ford quickly had to double production at its factories in Cologne in Germany, and Halewood, near Liverpool in the UK.
The Mk1 Capri was offered in the UK with 1.3- and 1.6-litre 'Kent' Crossflow engines, as well as a 2.0-litre V4. European-spec Capris used 1.3-, 1.5- and 2.0-litre V4 motors, and cars on both sides of the Channel gained V6 engines a short while after the car's introduction in 1969. Following this, Ford offered the 3000E in the UK as a top model in 1970, while a facelift in 1972 brought a bonnet bulge, suspension updates, rectangular headlights, larger rear lights, and the first Pinto series engine as a 1.6-litre unit.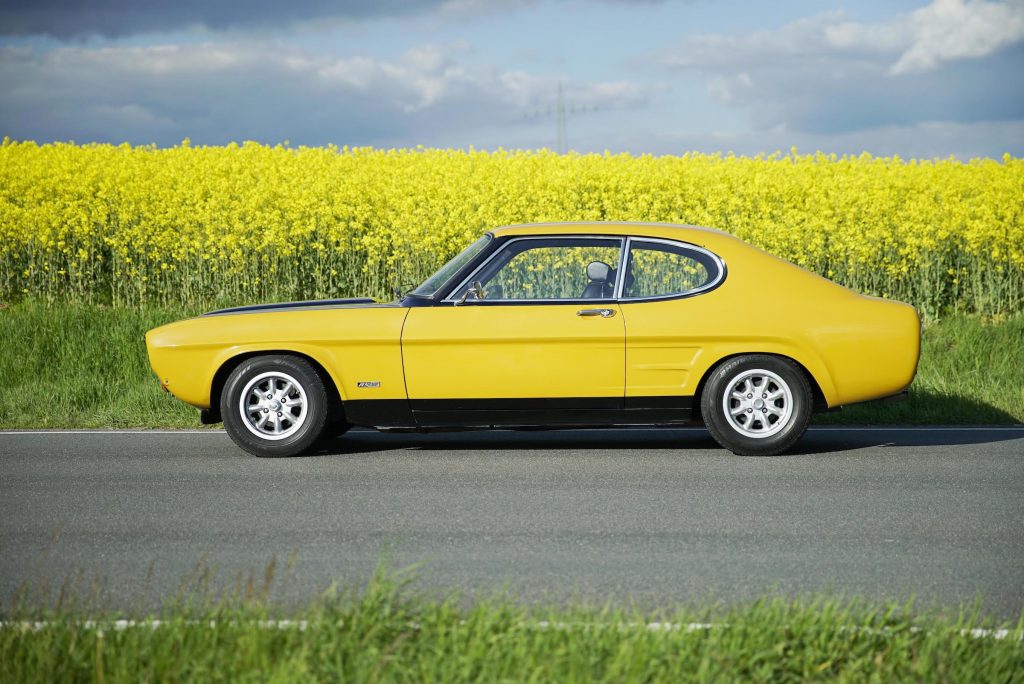 Just as Ford passed the one million mark, it brought in the new Mk2 Capri. The biggest change here was swapping the Mk1's separate rear boot for a tailgate that made the car much more practical. Other improvements were larger rear windows, more sound-proofing, and the option of power steering. Ford also introduced the Ghia trim that collected many of the luxury options into one pack, which included alloy wheels, tinted glass, tilt-and-slide sunroof, and different side body mouldings. For the 3.0 V6 model, more power meant 128bhp to offer 0-60mph in 9.0 seconds and a 120mph top speed.
In 1976, all Capri production moved to the Cologne factory, and two years after this Ford replaced the Mk2 with the sleeker Mk3. Although the third generation Capri shared much of its looks with the Mk2, there were aerodynamic updates such as a new front spoiler, smoother bonnet style, and front grille with slats shaped to reduce drag at high speeds. In the 3.0 S model, it resulted in a 122mph top end and 0-60mph in 8.5 seconds. At this point, the pinnacle of Capri life was the X-Pack model with a 175bhp 3.0-litre V6 aided by three twin-choke Weber carburettors, larger valves, free-flow exhaust, and electronic ignition.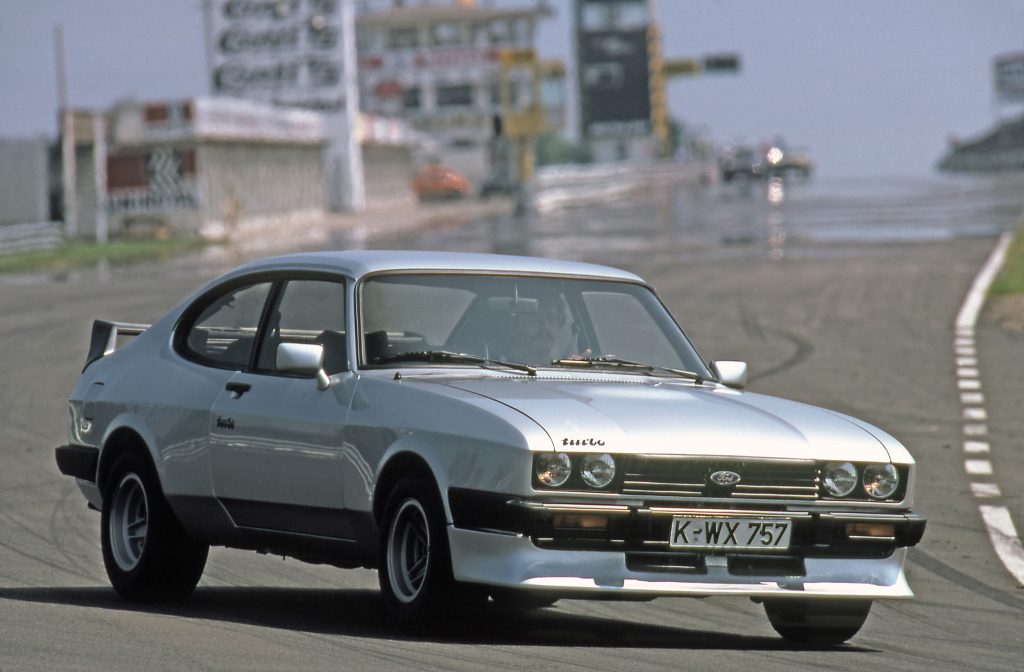 There were also stiffer front springs, Bilstein shock absorbers, and wider wheels and tyres to fill out the optional wider wings produced by Zakspeed. Companies such as Broadspeed, Janspeed and Turbo Technics offered turbocharger conversions for the Capri at this time, though the best-known is probably the Tickford Capri with its unique engine and body kit. Tickford was commissioned by Ford to build 100 of these cars, though it's thought as little as 86 were completed as sales were slow due to the car's high price.
Ford itself improved the Capri with the arrival of the 2.8i with 160bhp. It was good for 0-60mph in 7.9 seconds and 130mph, which made it a useful rival to the Porsche 924 or Mazda RX-7. It was followed by the 2.8 Injection Special and then, finally, the Capri 280 that was the swansong of this much-loved coupé and only 1038 were made. All of these cars were for the UK as left-hand drive production ended in 1984 while UK sales lasted until 1986.
What's a Capri like to drive?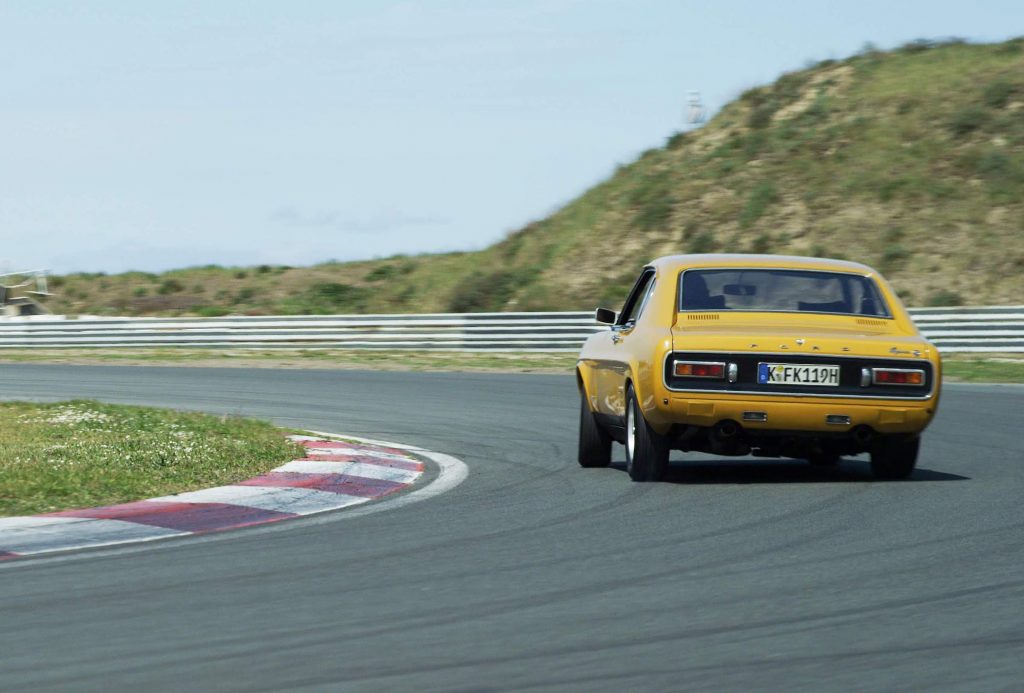 However you want your sporty coupé, from mild to wild, the Ford Capri fits the bill. Opt for the 1.3- or 1.6-litre engines and, honestly, they are a bit slow for modern traffic when it comes to acceleration. Fine once you're up to a cruise, but these models are best viewed as cars for a weekend potter rather than any trip further afield.
Choose the 2.0-litre models, though, and the Capri comes alive. An extra dollop of power from either the Cologne V4 or Pinto inline-four is enough to realise this Ford's potential, even if you need to push the engines hard to get the best from the handling.
On most roads, the Capri is comfortable and reasonably refined by modern standards. Disc brakes up front give decent stopping power and they can be easily uprated to give better retardation for keener drivers or for use on track. The same goes for the suspension, where there are myriad upgrades available to tailor the Capri to your tastes.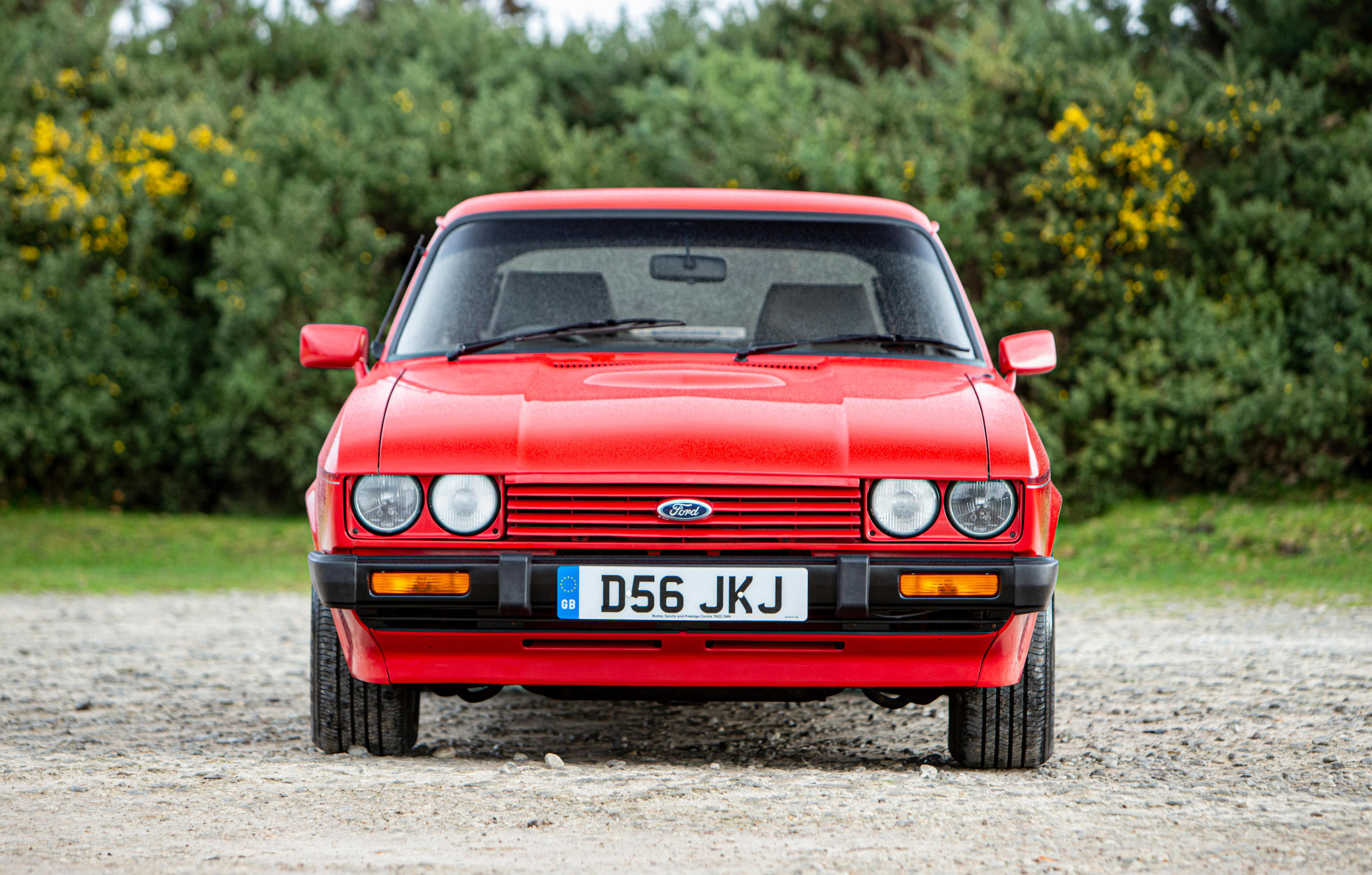 If it's the V6 models that take your fancy, and they are the ones to have in any generation, you'll find the rear end of the Capri needs a bit more respect when driving on wet surfaces. It's no more willing to step sideways than any of its contemporaries, but the unsophisticated leaf spring set-up does mean it can take longer to settle on bumpy roads.
However, with the limited slip differential that was an option on earlier cars and standard on later 2.8i models, it's easy to catch any slides and have some fun. As for performance in the V6 models, they all feel strong by modern standards. The fuel-injected 2.8i models are the most entertaining and, with some tuning, can be made into very quick cars.
In the cabin, the Capri offers a good driving position and vision to the front and sides, with the long bonnet instantly invoking the feel of a true sports car. Direct steering and surprisingly light, deft controls further the sensation that you're in a very well thought out sporting car. A comprehensive dial layout keeps you up to date with vital info, while the rear seats can cope with a couple of adults when needed. The boot is also handy enough for holidays, though the opening in Mk1 cars is not as useful as the hatch of later generations.
How much does a Capri cost?
Specification is everything when it comes to Capri values, and you need to be sure you're buying a genuine version of whichever model you want. Unfortunately, there are plenty of 1.6-litre cars with V6 engines swapped in and made to look like an S or Special. While they can offer the same driving experience, originality is a must if you're paying full whack.
Starting at the top of the pile, an early Mk1 3000GT can easily cost £36,000 in near perfect condition, and you'll still pay £25,000 for one in good overall shape. A Mk2 3.0 S will be about £30,000 or £20,000, respectively, in the same states, and you'll still need £8000 for one in rough but running form.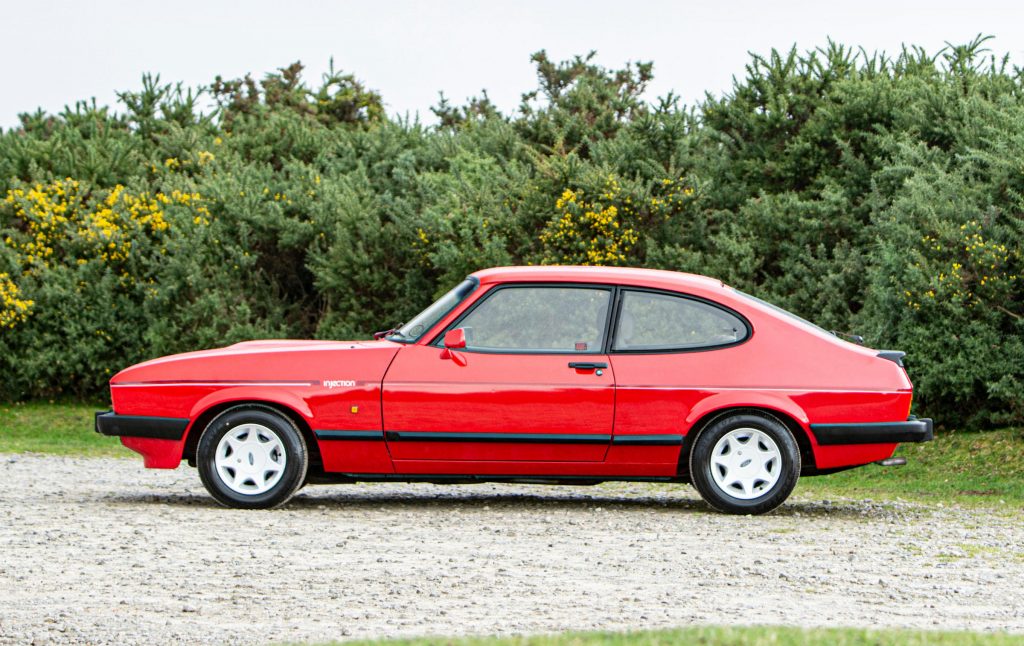 Prices are much the same for the Mk3 2.8i, but the run-out 280i is nudging £40,000 for the best cars and more than £20,000 for nicely-presented ones. Should you be lucky enough to find a Mk1 RS2600 or RS3100, you'll need a budget of at least £60,000 for the best, but still as much as £45,000 for a car in good overall nick that just needs a few bits sorting.
There's a sliding scale of prices for the four-cylinder cars, starting with the 2.0-litre models that top out at around £25,000, with similar money for a 1.6 and the modest 1.3 still at around £20,000 for the best. You can find cheaper, and basket cases are cheaper still, but factor in what you might need to do to the car when budgeting.
What goes wrong and what should you look for?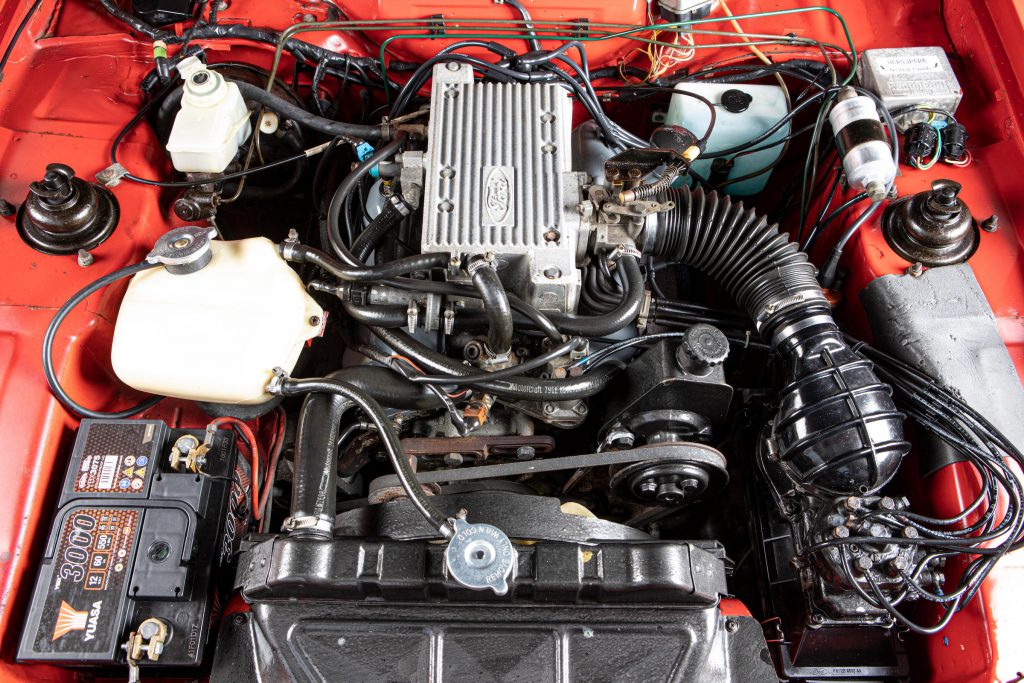 With such a broad spread of engines fitted to the Capri over its lifetime, it's impossible to cover them all in detail here. The good news is the Kent Crossflow and Pinto four-cylinder engines are easy to look after, robust, easily tuned, and every spare part you'll ever need are all readily available. All you really need to look for is a car that runs smoothly with no obvious leaks or rattles. Listen out for camshaft wear on the Pinto motors or any knocks form the bottom end of the engine.
The V6s are robust, but check for smoke at the exhausts that points to a warped cylinder head or blown head gasket. Early 2.8i cars with a four-speed manual gearbox are reckoned to be the best combination for durability and driving fun. Just make sure the differential on V6 cars isn't noisy, and limited slip diffs need a specific oil to ensure their longevity. With the rest of the running gear, it's the usual checks for wear, rust and neglect, but again everything can be ordered off the shelf to sort a Capri.
This being firstly an older car, and secondly an older Ford, it will come as no shock whatsoever that you'll need to check everywhere on a Capri for rust. Even cars that are very clean and shiny on top can hide severe rot in the chassis rails, floors, sills, boot, inner arches, and bulkhead.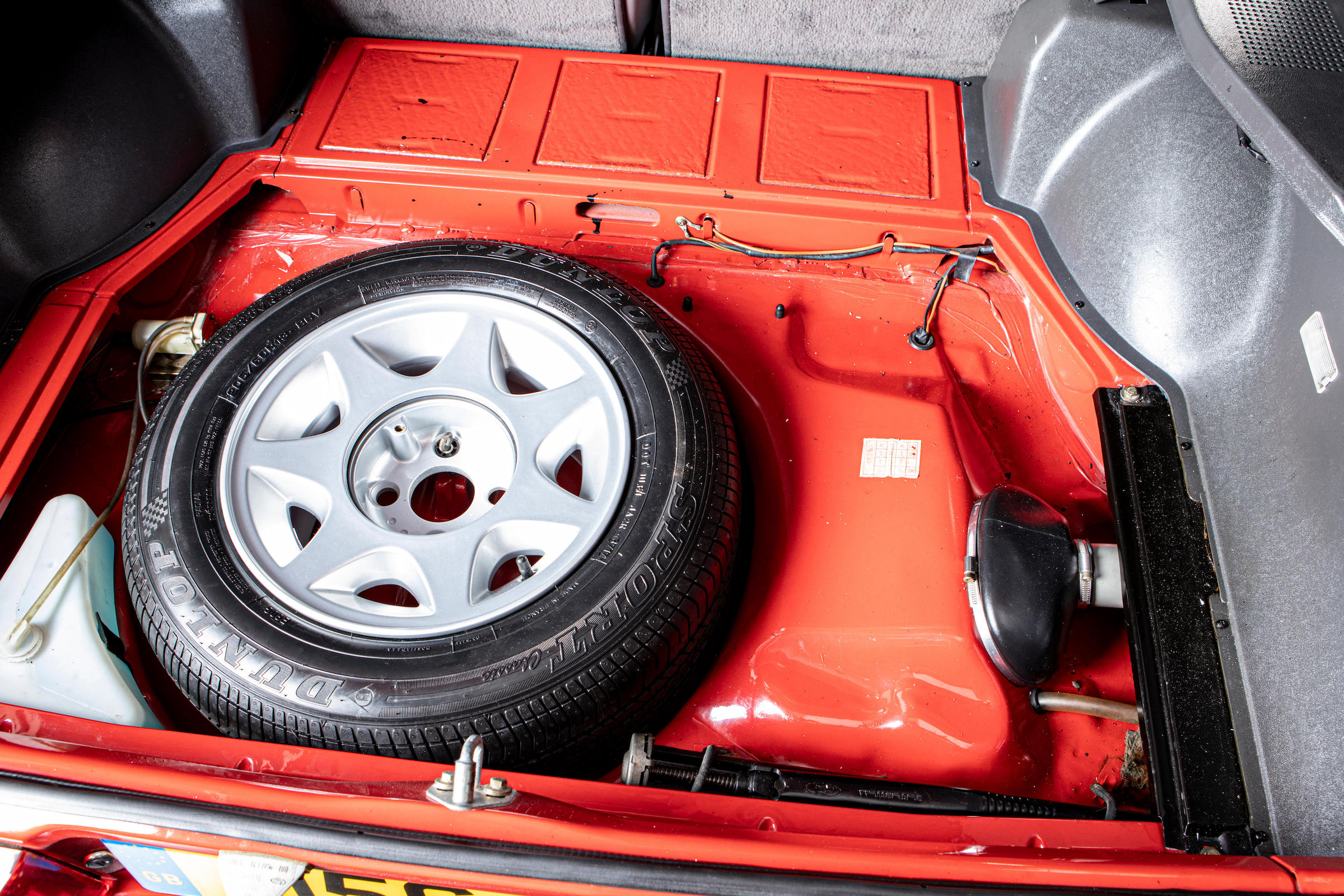 Essentially, if it's made of metal, there's a good chance it will be corroded on any Capri that has not been restored or perfectly preserved. Pay particular attention to the strut tops on the front inner wings, A-pillars, sills, and chassis legs. If a sunroof is fitted, give all of the surrounding metal a close inspection and check the drain channels are clear.
On the inside, some trim is now all but impossible to find replacements for, so a car with a scruffy body but complete interior is a better restoration starting point. Ford offered myriad cabin options, so matching an exact specification to a model can be tricky as the original owner may have ordered something different. It's also not unheard of for Ford to have simply used what was available on the assembly line rather than sticking to a rigid format for each model.
Which is the right Capri for you?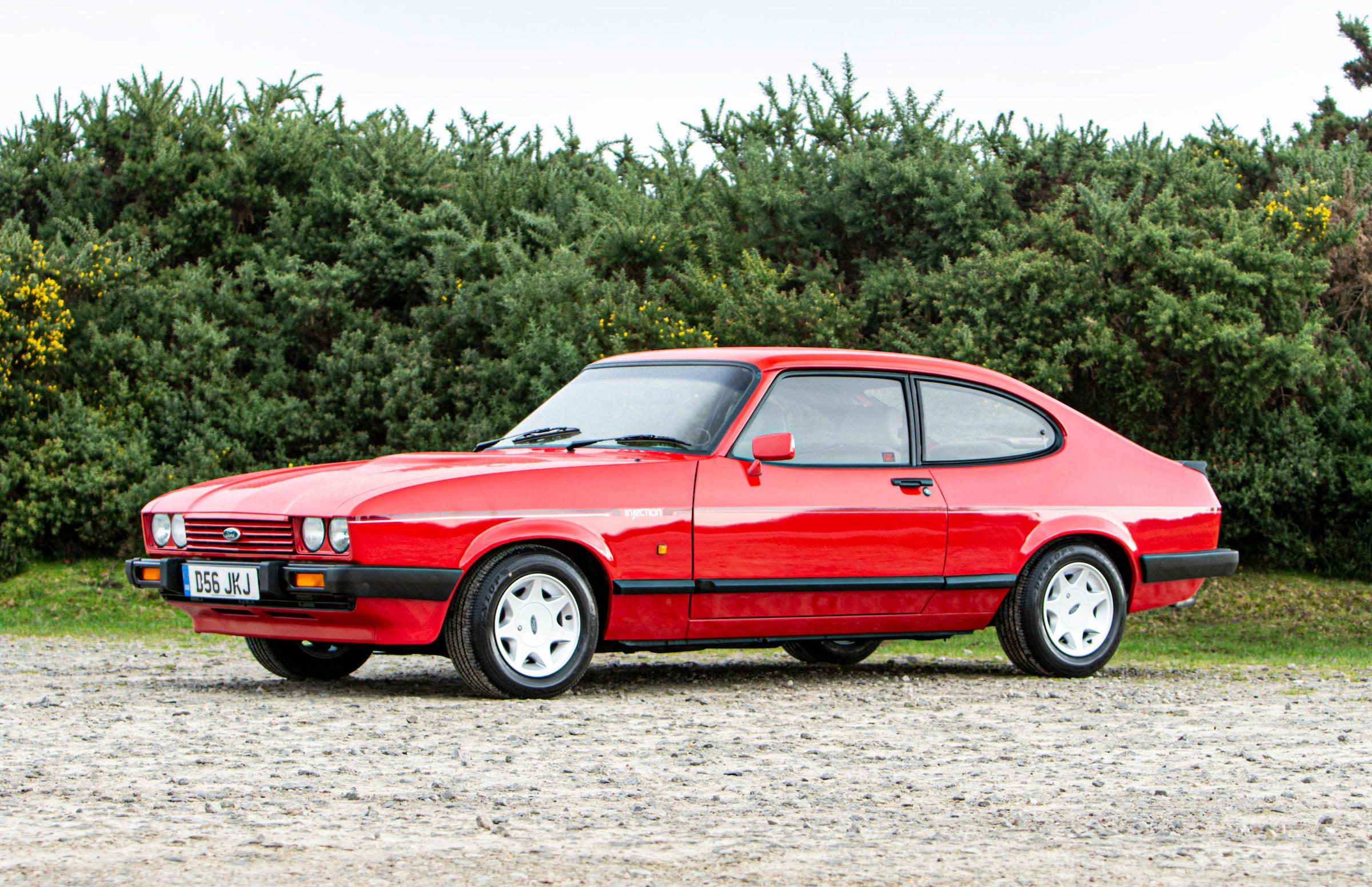 Unless you want a restoration project, it will almost certainly be cheaper to buy the Ford Capri you want in good order. A rotten car will cost more than it's worth when finished if you have it professionally restored, though RS models and anything with period racing history bucks that idea thanks to the Capri's eligibility and popularity within historic motorsport.
The 1.3-litre models have a pared-back, almost hair shirt charm, but they really are too slow to be anything other than something to toddle to a classic show with on a Sunday morning. The 1.6-litre engines are a bit livelier, but the 2.0-litre motors are the four-cylinder engines to have. The Pinto motor is more common and better liked in the UK, plus it's easy to tune while not detracting from the Capri's original character.
Even so, the Capri to have remains the V6, whether you prefer the looks of the Mk1, 2 or 3 versions. A 2.8i with five-speed manual rather than the rare automatic gearbox offers plenty of pace and a great sound from the engine and exhausts. It's reliable, cheap to look after, and delivers more than enough performance to mix it with modern traffic and plaster a smile all over your face on back roads – just what you always promised yourself in a classic car.
Read more
Future Classic: Ford Puma
Rare Merkur XR4Ti, 80mph Model T, and turbo Hudson | Barn Find Hunter
The One That Got Away: He went for fish and chips and came home with a Tickford Capri