Single-marque car clubs are great because they have so much knowledge that you can tap into, but you can't beat an anything-goes regional group for a healthy dose of variety. The obvious drawback is that you have to live vaguely near to where the group is based and meets up, but the reward is the chance to get close to lots of cars that you otherwise might never see, and to build lasting friendships with fellow enthusiasts who live nearby.
All of this was what led to John Simpson setting up the Boston Classic Car Club more than 30 years ago. He takes up the story. "I bought a Sunbeam Alpine in 1981, which led to me joining the Sunbeam Alpine Owners' Club. Although the group was good at serving its members generally, living in Lincolnshire there was very little club activity. I had also joined the now-defunct Boston & District Motorcycle & Light Car Club, and it was from within its ranks that I got together with a few other enthusiasts to put on a classic car show in Boston, which attracted around 100 enthusiasts.
How much is your car to insure? Find out in four easy steps.
Get a quote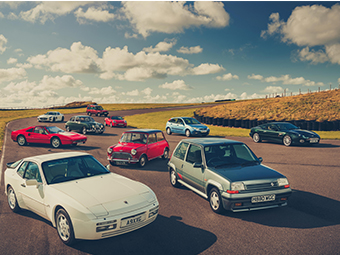 "Knowing that there was an appetite among local enthusiasts, I formed a classic car section within the Boston & District Motorcycle & Light Car Club (BDM&LCC), and with a few fellow members we put on a series of shows and drives out which proved very popular. Despite this, the BDM&LCC didn't really embrace classic cars, so in 1990 we ran an advert in the Lincolnshire Standard to see if we could establish a local owners' group. About a dozen people turned up and we decided to start the Boston Classic Car Club (BCCC), with me as member number one. I'm now the chairman of the group."
Ever since it was founded, the BCCC's aims have been to promote the restoration and use of classic cars, so it's very much a social group with any car welcome at its events, whatever its age, nationality, condition or value. However, cars displayed on any BCCC stand or at its Annual Show must be at least 15 years old.
Events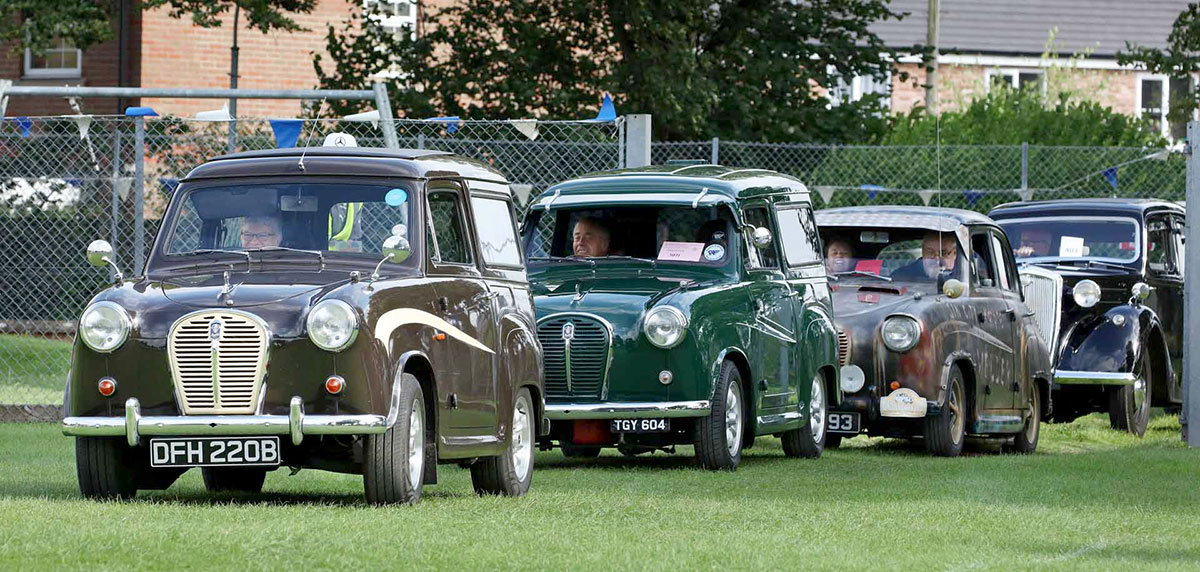 Events are what the Boston Classic Car Club is really about. The group's flagship fixture each year is its Annual Show, first run in 1991 and this year taking place on 14 August at Hubbert's Bridge near Boston. John Simpson adds: "Our Annual Show has long been one of the club's cornerstones. The inaugural event took place in Wrangle before moving to Graves park in Kirton because we needed more capacity. We then outgrew this and had to move to May's Field at Hubbert's Bridge in 2020, which is where this year's event will take place.
"Many summer weekends are taken up with attendance at local events throughout Lincolnshire and further afield, and there are also quite a few events organised each year, at which the club is asked to provide a display. The club committee tries to arrange events to suit the variety of tastes of most members and the enthusiastic response within the club suggests that it has been, and continues to be very successful.
"All of the events that the club organises are free to members, and many of them include drinks and snacks at the start, along with a printed route book where applicable. Even our Annual Show is free to enter, because while many event organisers now feel there is a need to charge exhibitors, I strongly disagree with this approach."
Key initiatives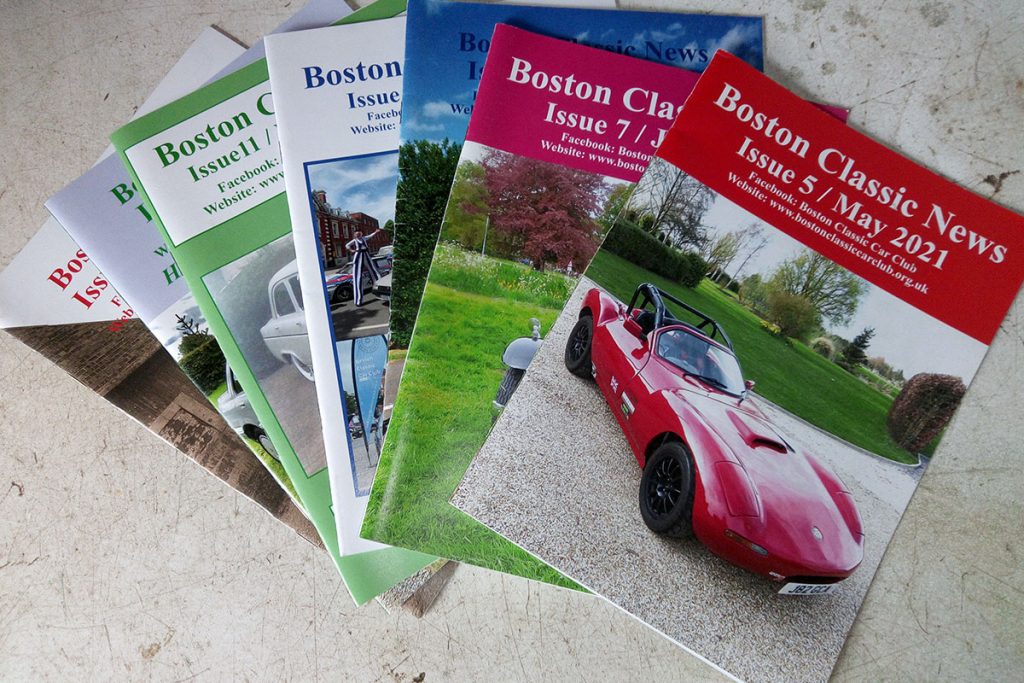 Every month the club publishes and sends out to members a full-colour newsletter called the Boston Classic News, which includes details of future events, articles on classic cars and other subjects of interest to members, a marketplace of items for sale or wanted, and occasional light-hearted quizzes.
John concludes: "Something that's very important to the club is supporting local charities and we are very proud that over the years we have raised almost £30,000 for an array of good causes. This has been achieved through raffles, auctions, donations and also through the Annual Show. It's great to be able to put something back into the local community."
Need to know
Founded: 1990
Current membership: 300 approx
Membership fees: £20pa (£34 overseas)
Publications: Monthly newsletter Boston Classic News
Club website: bostonclassiccarclub.org.uk
Facebook: facebook.com
Read more
Join a car club? Not until they can all get along
Join the Club: Mercedes-Benz Club