It was 75 years ago that Ferrari opened its doors for business, and just two decades later the Ferrari Owners' Club of Great Britain (FOCGB) did the same. In 1967 the Bugatti Owners' Club (BOC) noticed that more of its members were turning up in Ferraris than Bugattis, so it decided that as there was no owners' club for these exclusive Italian thoroughbreds, the BOC ought to do something about it. The result was a group within the BOC, which you automatically became a member of if you owned a Prancing Horse. This year the FOCGB celebrates 55 years since its inception and it's open to owners of any Ferrari tipo since production began 75 years ago, with many members owning multiple models from the Prancing Horse stable.
Christian Mineeff is the FOCGB chairman. He tells Hagerty that the club has grown significantly since its inception – much like the car maker. "For the early years of our existence we were a subsidiary of the BOC," says Mineeff, "but in 1977 we became a stand-alone group. By the end of the first decade we had more than 500 members and now we have around five times that. The ethos of the club is very much about giving our members opportunities to use their cars, whether that's on road or track.
How much is your car to insure? Find out in four easy steps.
Get a quote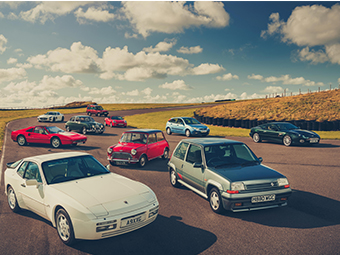 "However, the benefits of club membership are much more wide-ranging than that, as our recently redeveloped website shows. Delve into the site and you'll find all sorts of useful things, including a series of guides to help you buy your next Ferrari, classified adverts for cars, registrations and parts which are accessible to anyone, plus a news section that covers stories relating to the club as well as Ferrari more generally."
Events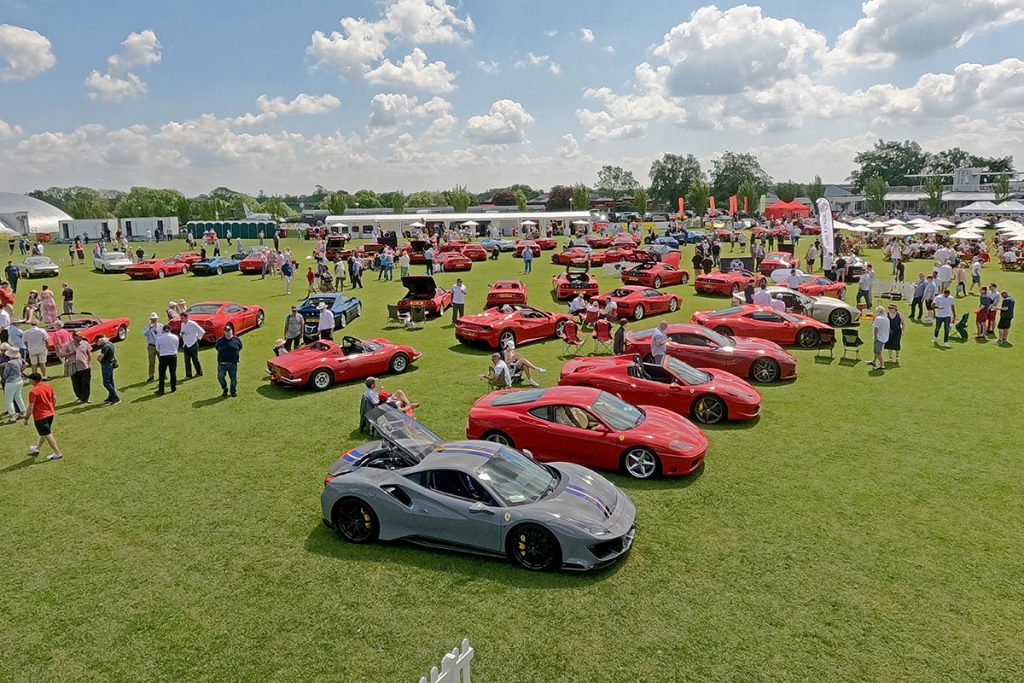 This is what the Ferrari Owners' Club is all about, as it's effectively a social group that puts on all sorts of events throughout the year. There are several annual highlights, including the Summer Garden Party and Concours, picnics, the season-opening Gala Dinner, plus an array of club-only track days at venues such as Silverstone, Goodwood and Castle Combe.
Also in the club's calendar is a huge weekend called Club Competizione, which last year took place at Croft. This year it will be at the Anglesey Circuit and the weekend will encompass racing, a track day, a tour of North Wales roads and social elements.
The biggest event of all though is the National Ferrari Owners' Day which takes place at Sywell Aerodrome in June. A celebration of all things Ferrari, it's the only event put on by the club that's open to members and non-members alike – although you do need to turn up in a Ferrari to get in.
Every autumn the club runs a couple of tours to the Ferrari factory in Maranello, and for those who want even more, throughout the year the two dozen or so regional groups run events galore including drives out, socials, picnics, and much more.
Key initiatives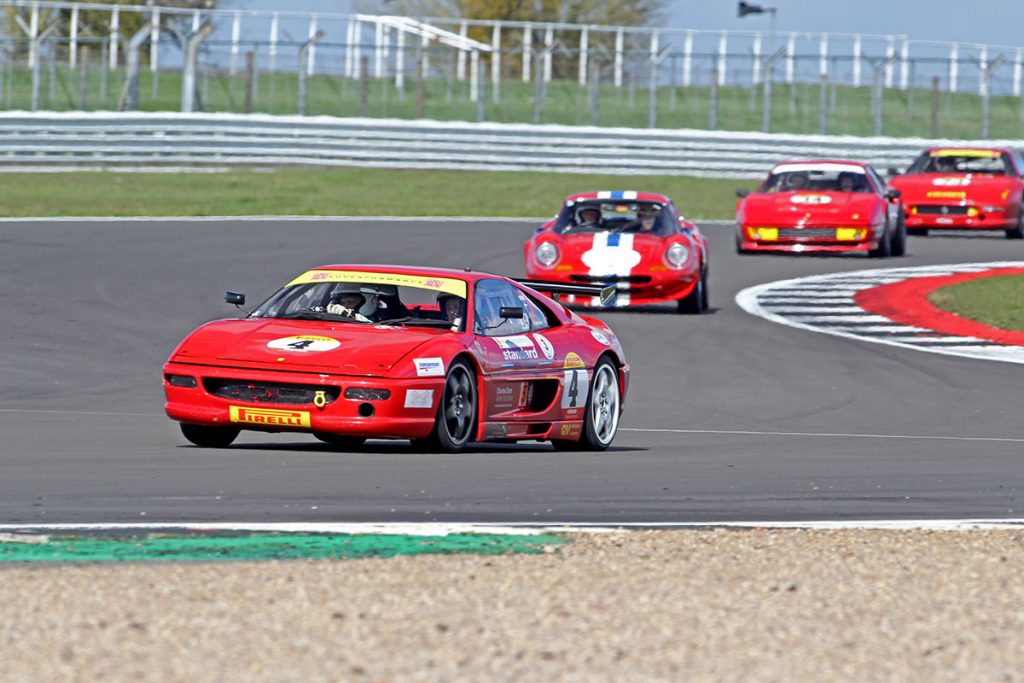 To be a member of the FOCGB you have to currently own a Ferrari, or have owned one in the past. That means there's a whole slew of enthusiasts out there who would love to be a member but are not eligible, so for them there is the Prancing Horse Register (PHR) instead. For around half of the cost of full club membership, PHR members can attend all FOCGB events and they also receive the professionally produced Ferrari magazine six times each year.
Ferrari is all about competition and the FOCGB reflects that, by offering no fewer than three different racing series: the Pirelli Ferrari formula classic (for circuit racing of classic tipos), the Pirelli Ferrari Hillclimb Championship (for any unmodified road-going Ferrari) and the Ferrari Club Racing Series (open to more modern racers, up to the 488 Challenge).
Other benefits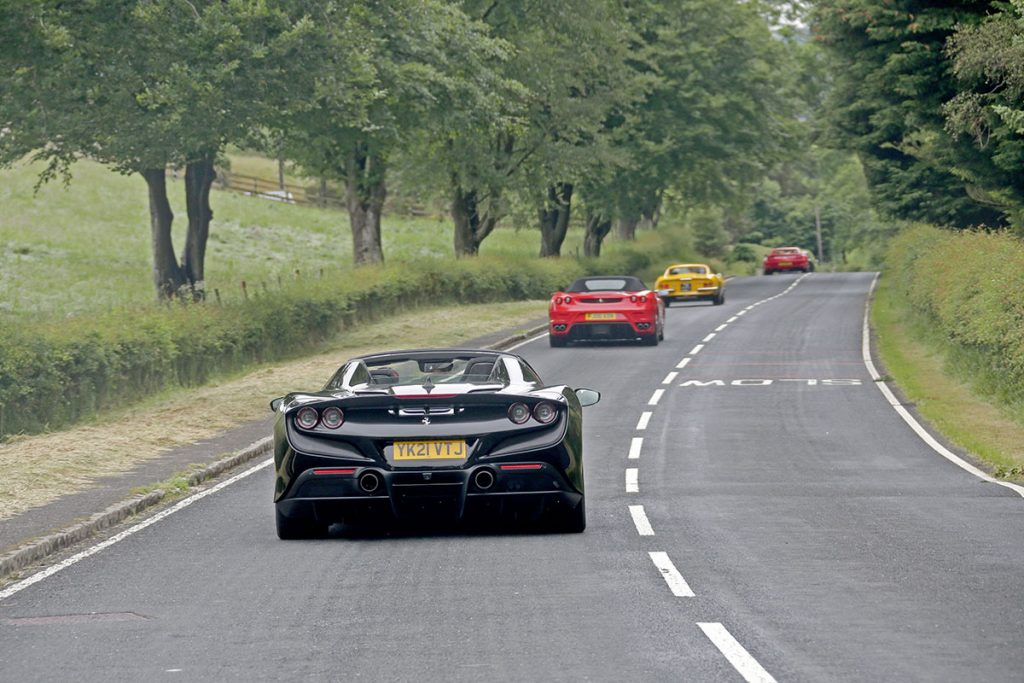 Aside from the social side, one of the key reasons why Ferrari owners join the FOCGB is to save cash, and they can do this by taking advantage of the many discounts available from the club's numerous partners, including for insurance, tyres, car security, cleaning products, wine and beer, and much more.
Finally, the Ferrari Owners' Club has its own headquarters near Silverstone, where its library and archive are housed. These contain a vast amount of literature and artefacts acquired by the club since it was formed, all on display for members to pore over.
Need to know
Founded: 1967
Current membership: 2500
Membership fees: £135pa (£70 for the PHR)
Regional groups: 22
Publications: Bi-monthly large-format magazine, Ferrari
Club website: ferrariownersclub.co.uk Twitter: FerrariOwnersClub GB
Instagram: ferrariownersclubgb Facebook: Ferrari Owners' Club GB Ltd
YouTube: Ferrari Owners' Club of Great Britain
Read more
Restoring the world's rarest Ferraris is all in a day's work at Moto Technique
Ferrari quiz: Are you the ultimate tifosi?
Lord, Fraud: The cash-strapped noble who destroyed his Ferraris for the insurance money