There was a time when Eastern Bloc cars were the butt of everybody's jokes, but for years these tough-as-old-boots workhorses have been very collectible, whether they're Wartburgs, Ladas, Skodas, or any number of other marques. And when it comes to marques, the IFA Club – which takes its name from Industrieverband Fahrzeugbau, the one-time union of car makers in the former East Germany – caters for plenty of them; no fewer than 41 in fact, from the obvious (Trabant, Zastava, Tatra) to the truly left-field (Izh, Riga, Zuk). You'll also find brands such as CZ and Ural in the mix, because the IFA Club also caters for Eastern Bloc motorcycles as well as cars, so its events are delightfully diverse.
Mel Holley is the IFA Club's chairman and said despite the club's apparent niche its doors are open to all comers. "The club welcomes all those who share an interest in Eastern European vehicles," says Holley. "We're a small but friendly club, and you don't need a car or bike to join. We're not car snobs, but simply enjoy our unusual cars and bikes for fun, enjoying the smiles and waves along the way.
How much is your car to insure? Find out in four easy steps.
Get a quote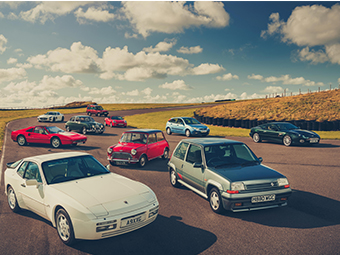 "The IFA Club was formed in 1969 as the Wartburg Owners' Club, at a time when the cars were sold new in the UK as right-hand drive models. When direct supply then ceased in 1976, the club was started as a spares operation. After the fall of the Berlin wall in 1989, other East German vehicles could then be bought second-hand, with the Trabant being a popular import to the UK. Since then the club has expanded to serve enthusiasts of all makes.
"With the collapse of the USSR and the change of political system across the Eastern Bloc, even more vehicles have become available and UK enthusiasts have been keen to acquire these once-derided but durable cars, motorcycles and mopeds. We also work with the three UK-based motorcycle clubs for the period (Jawa CZ Owners' Club, MZ Riders' Club, Cossack Owners' Club), and welcome each other at events."
Events
This is what the IFA Club is all about; social events spread around the country, throughout the year. Because the membership is also based all over the UK, it gives everyone plenty of opportunities to exercise their cars – as driving events are its bread and butter.
Mel Holley adds: "Our 2022 season is our busiest yet, with a big event happening pretty much every month. The next thing in our diary is a weekend in Glasgow on 23-24 April, taking in some tourist attractions, clocking up lots of miles and enjoying some great food together. That's the typical format for all of the weekends that we put on, and the best thing of all is that the club doesn't charge to be a part of these events."
The club's annual Eastern Bloc weekend is always popular; this year it'll take place in Oxfordshire on 14-15 May. Participants will be enjoying road runs including one to RAF Greenham Common. The Iron Curtain weekend in Staffordshire on 9-10 July will take in RAF Cosford's National Cold War Exhibition, then a Surrey-based weekend on 13-14 August will include a visit to the Cranleigh Car Show.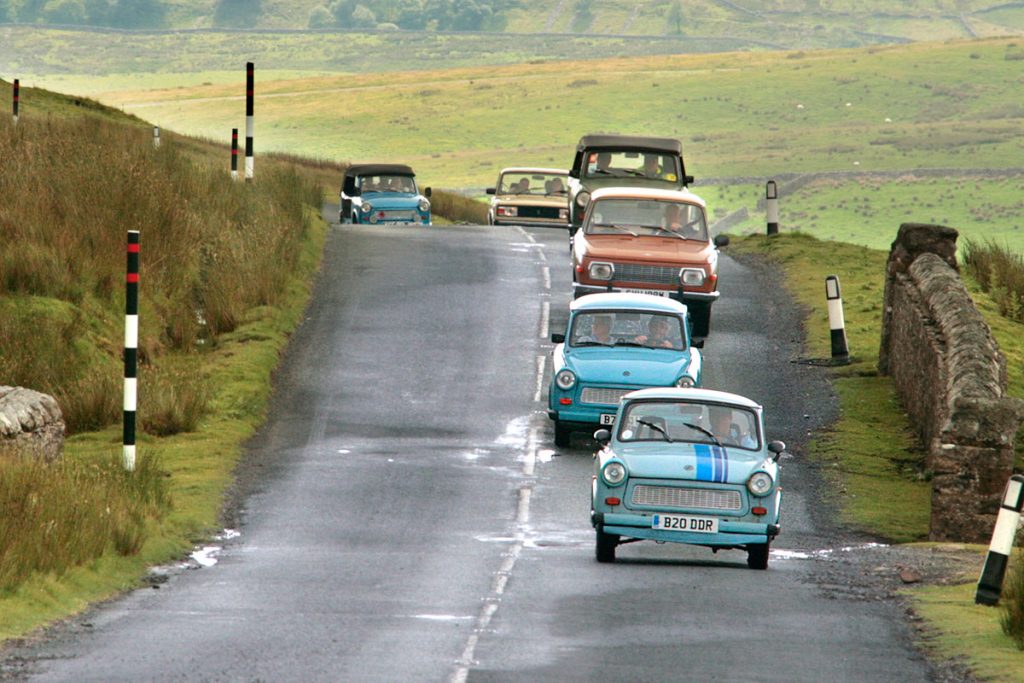 The final fixture of 2022 is the annual Red Oktober weekend which will take place at Lincolnshire Sandtoft Trolleybus Museum on 1-2 October. Once again there will be road runs and trips to local attractions such as South Yorkshire Aircraft Museum and Hull's Streetlife Museum of Transport. You're welcome to take part in these events even if you're a non-member, and there's no charge to take part, just the cost of entry for the museums and landmarks along the way, as well as the optional restaurants and accommodation.
Key initiatives
Earlier this year the IFA Club invested £250 in establishing a grove of trees called Wartburg Woods, to offset the CO2 produced from the club's various tours. Mel Holley adds: "Over the next year we'll buy another 20 trees at £6 each, and we're encouraging our 300 members to sponsor the planting of up to another 40 trees each year, all of which will offset our three main annual events."
Other benefits
There are two key reasons why the IFA Club exists: to put on events and to make running an Eastern European car easier. The club helps with the latter by putting members in touch with each other to share knowledge and parts, while there's also a raft of discounts available.
Need to know: IFA Club
Founded: 1969
Current membership: 300 approx
Membership fees: £12 per year
Publications: Bi-monthly Two-Stroke Times newsletter
Club website: wp.ifaclub.co.uk
Twitter: twitter.com/IFA_Club Instagram: instagram.com/ifa_club
Facebook: facebook.com/ifaclub
Read more
Top 10 cars from behind the Iron Curtain
This vinyl-bodied Velorex keeps things simple
21 of the best car and motorcycle museums to visit