It's been a long, hard slog, but finally the UK's museums can see light – and visitors – at the end of the tunnel. After enforced closure, on and off, for the best part of a year, they can return to doing what they do best, entertaining and informing curious minds. And from 17 May, many museums dedicated to cars and motorcycles are reopening too.
From big-name museums such as Brooklands and Beaulieu to little gems such as the CM Booth collection of Morgans and the Craven collection of classic bikes assembled by one individual, the classic car and bike enthusiast is spoilt for choice. What's more, this year sees a brand-new museum-with-a-difference opening its doors. The Great British Car Journey is dedicated to British cars and best of all, you can drive them.
How much is your car to insure? Find out in four easy steps.
Get a quote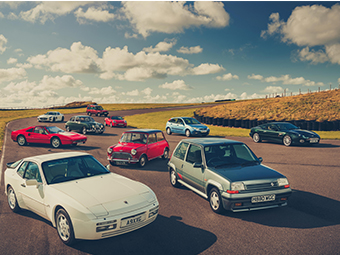 For most museums, the fun starts on Monday 17 May when most of them will be welcoming visitors for the first time in a long time. Naturally, all those planning to fill their diaries with excursions should check each museum's website or call for details and make sure when they open, whether you can buy tickets on arrival or if they must be pre-booked. Whichever museum you choose to visit, you're sure to enjoy it. Here are some suggestions to get fire your imagination and get you started.
South & South West
Brooklands Museum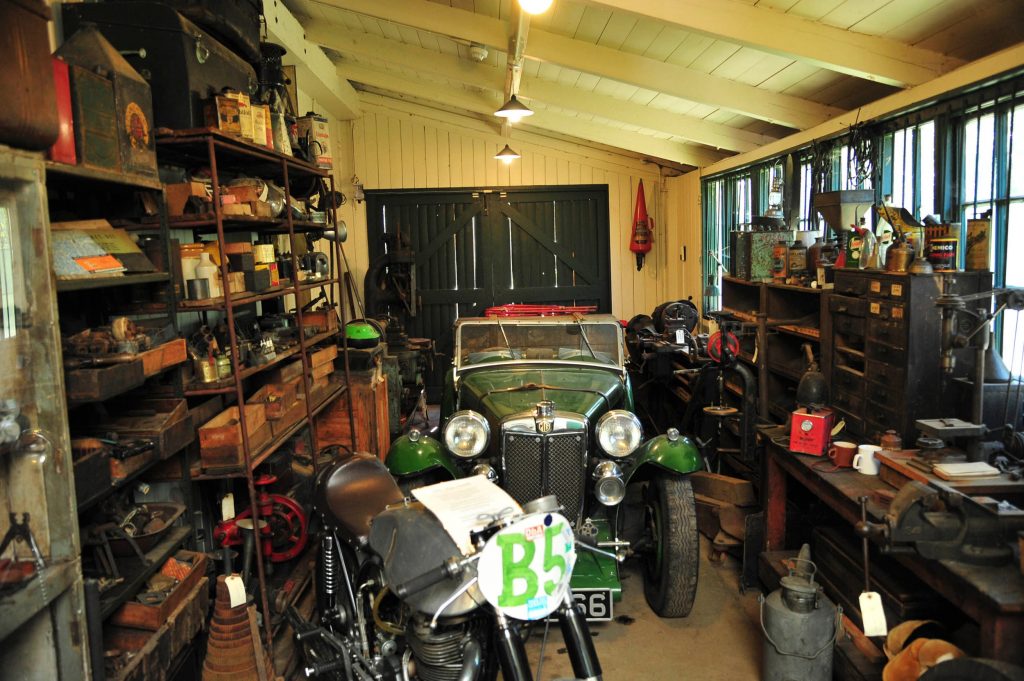 Where: Weybridge, Surrey
Opens: Wednesday 19 May
Info: Brooklands
Car and motorcycle enthusiasts starved of their regular fix of things historical and mechanical, and primed by the current behind-the-scenes UKTV series Secrets of the Transport Museum are expected to converge on Brooklands when the museum reopens to visitors in May. Accordingly, it has arranged a busy schedule of events and exhibitions most notably, on 12 September, a tribute to Sir Stirling Moss. Other big dates are 7 August when the museum will be celebrating the 95th anniversary of the British Grand Prix and 18 July, when the car parks will be turned red (and yellow) for Italian Car Day.
National Motor Museum
Where: Beaulieu, Hampshire
Opens: Monday 17 May
Info: Beaulieu
If you've missed your annual pilgrimage to this giant of motor museums, you've a chance to catch up when Beaulieu reopens all attractions and not just the grounds and gardens to the public from 17 May. As ever, there's something for every car and motorcycle enthusiast but if you need reminding, how about no fewer than 285 cars dating from the origins of motoring to the present day, significant motorcycles displayed in context and, of course, the museum's famous collection of land speed record cars? Meanwhile, the museum's popular 'Simply days' calendar, when owners and enthusiasts display their cars, kicks off on 23 May with Simply Electric and continues with Simply VW, Simply Porsche, Simply Jaguar and more.
Sammy Miller museum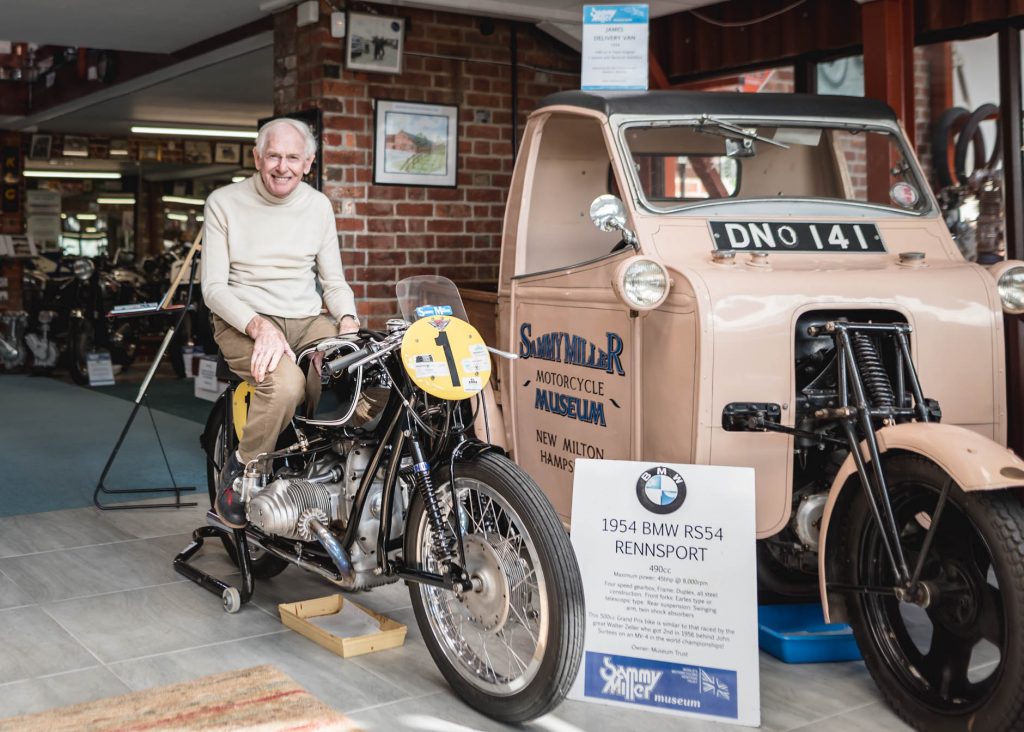 Where: New Milton, Hampshire
Opens: Monday 17 May
Info: Sammy Miller
Motorcyclists will be keen to experience the museum's new 10,000sq ft, two-storey extension which, just two days after its official opening in 2020, had to be closed due to the coronavirus pandemic. It houses even more bikes, swelling the ranks of the museum's existing collection which already includes significant machines from the worlds of road and racing. New exhibits for this year include a 1938 OK Supreme Flying Cloud Deluxe and a Honda Super Sport 400 Four. With luck you'll catch a glimpse of Sammy Miller himself, still riding, still competing and still very much involved with the museum he founded.
CM Booth Collection
Where: Rolvenden, Kent
Opens: Monday 17 May
Info: The CM Booth Collection
If you think Worcestershire is the home of Morgan, think again: Kent, too, boasts a strong connection with the famous marque in the shape of the CM Booth Collection. It was founded in 1972 by Chris Booth, a keen collector and restorer of Morgan cars. In 2009, with the help of Peter Morgan, son of Morgan founder Charles Morgan, and several members of the Morgan Three Wheeler club, Chris rebuilt the company's first prototype car, originally constructed in 1909 and powered by a Peugeot engine. Among the museum's exhibits today are a 1913 Morgan Quad that Morgan built as an experiment. Meanwhile, Chris is currently restoring the 1925 Harold Beart Morgan special that held several speed records between 1925 and 1929.
Haynes International Motor Museum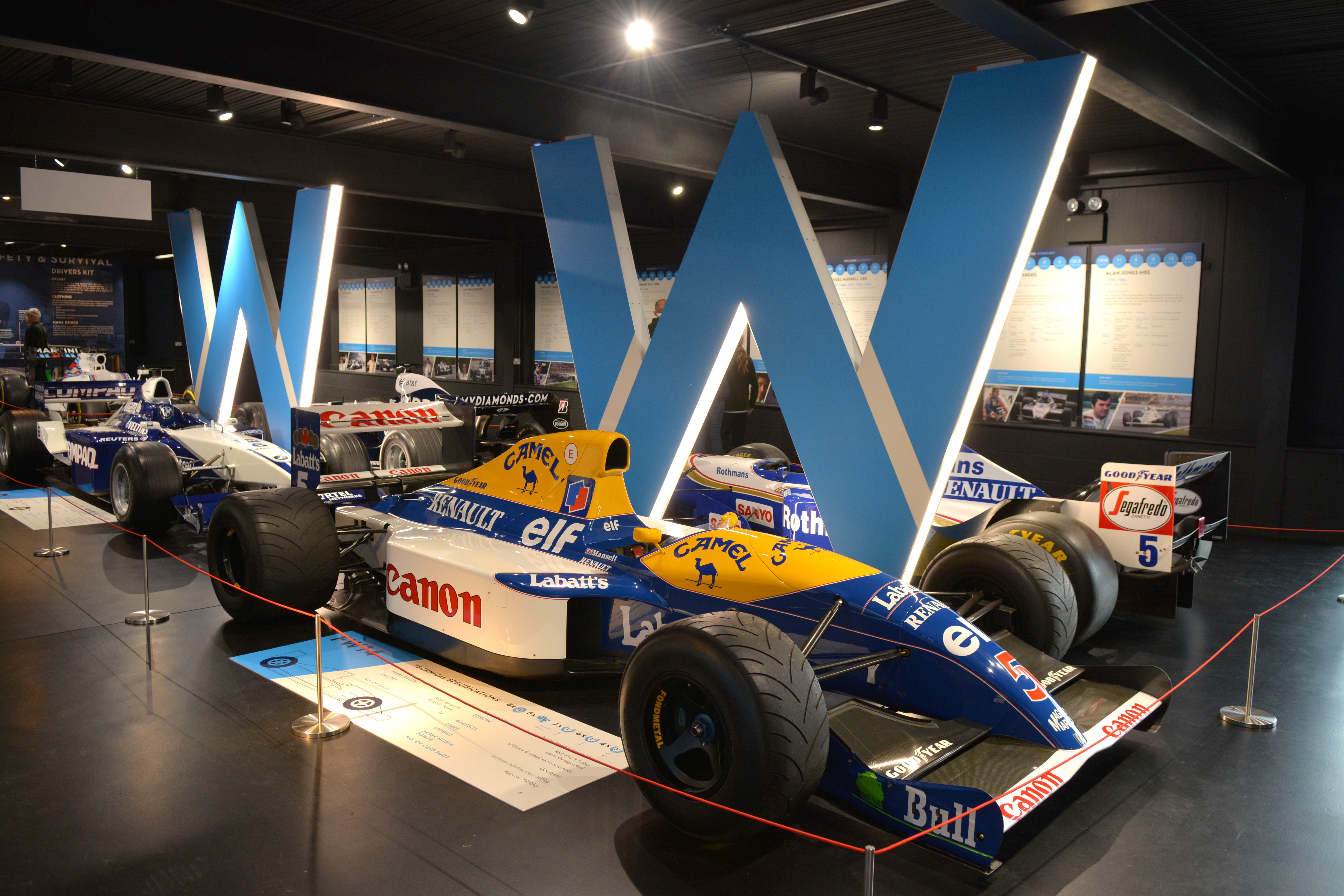 Where: Sparkford, Somerset
Opens: Monday 17 May
Info: Haynes Museum
The Haynes Motor Museum is an essential destination and even more so in 2021. During lockdown, the staff busied themselves preparing new exhibitions and dusting down existing ones, including the famous Red Room of sports cars (no, not just Ferraris). Meanwhile, the popular Haynes Breakfast Clubs make a welcome return. Running every first and second Sunday of the month, they're a chance for enthusiasts to show off their bikes and motors. The first Sunday is dedicated to Future Classics (post 1980) and the second, Vintage and Classics (pre 1980). Participants must pre-book (entry costs £5 per vehicle).
Moretonhampstead Motor Museum
Where: Moretonhampstead, Devon
Opens: Tuesday 18 May
Info: Moretonhampstead Museum
If you just want to enjoy wonderful motor and motorcycle exhibits free of the visitor distractions some museums deem necessary these days, then make a beeline for Moretonhampstead Motor Museum. A glance at the website tells you all you need to know about the organisers' simple and uncomplicated affection for classic machinery. It's located inside an old bus depot (another plus) and is home to a collection of over 150 vintage and classic vehicles and motorcycles. When you've exhausted those, lose yourself in Moretonhampstead's fascinating artefacts and automobilia.
West and Wales
Atwell Wilson Motor museum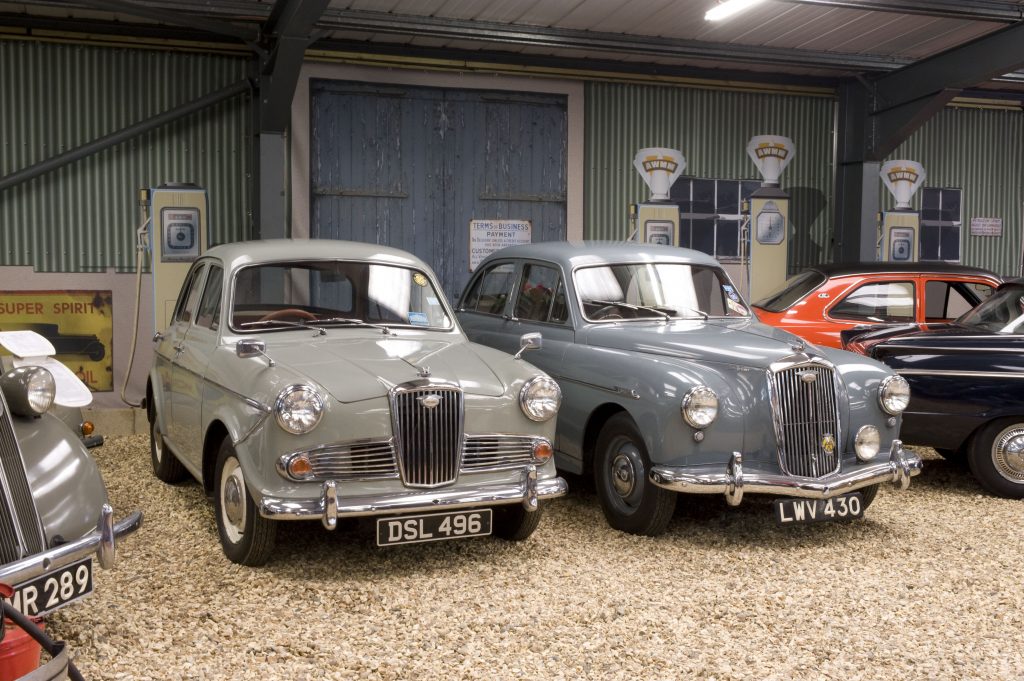 Where: Calne, Wiltshire
Opens: Tuesday 18 May
Info: Atwell Wilson
Founded in 1981 by local couple Richard and Hasell Atwell, the Atwell Wilson Motor museum is another venue that puts its exhibits front and centre. It features over 100 cars and motorcycles dating from the 1920s onwards including a 1934 Alvis Speed 20, a 1938 Daimler EL24 and a 1936 Rover 14hp sports saloon, in addition to a small selection of US cars. Ariel, Brough, Triumph and Velocette are just a few of the motorcycle makers represented. Round off your visit with the intriguingly named Jack Spittle model lorry collection and the museum's painstaking reconstruction of a 1930s-style garage complete with vehicles. Looking ahead, don't miss the museum's road run and annual show on the weekend of 10-11 July.
Anglesey Transport museum (Tacla Taid)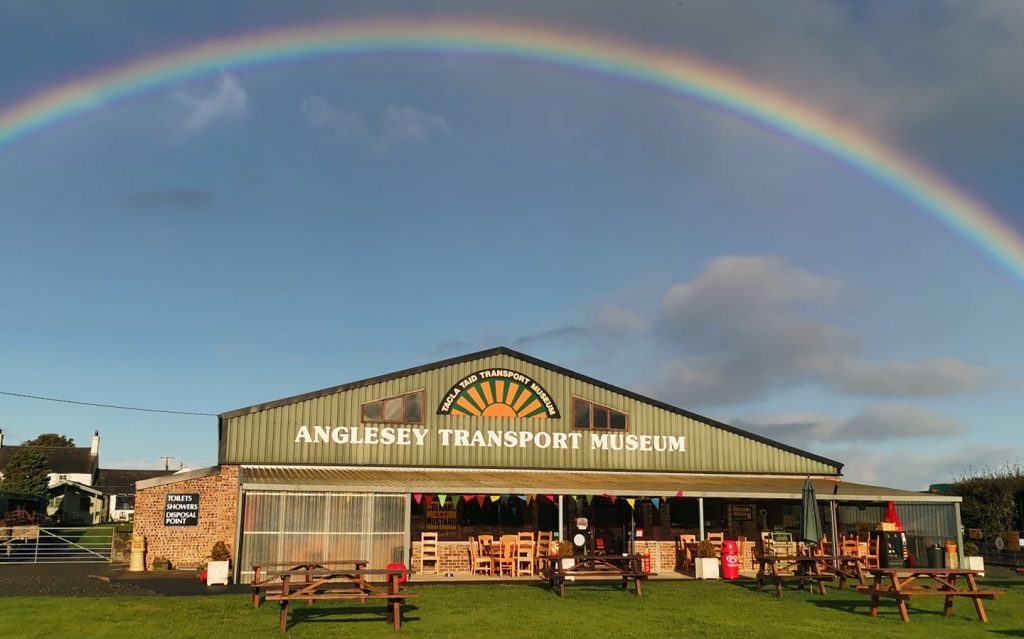 Where: Newborough, Anglesey
Opens: Check the website
Info: Anglesey Transport Museum
This transport museum claims to be the largest in Wales where, if you find yourself asking for directions, it's called Tacla Taid. Like some of the best collections it's the culmination of one man's passion for all things motoring and mechanical. Local garage owner and car and motorcycle collector Arfon Williams founded it in 2001 and today his museum boasts over 40 classic vehicles, 10 military vehicles and 30 motorcycles. In addition, there's a display dedicated to Maurice Wilks, the founder of Land Rover, who lived and is buried locally. The museum also has a campsite with views of Snowdonia across the Menai Strait, so why not make a weekend of it? And while you're there, check out the motorsport action at the nearby Anglesey Circuit.
Cloverlands Model Car Museum
Where: Montgomery, Powys
Opens: Check the website
Info: Cloverlands
A motor museum with a difference, Cloverlands Model Car Museum is, quite simply, a huge collection of wonderful model cars. At its heart is a 1500-strong collection amassed by Gillian Rogers, a local motoring enthusiast who, in the 1960s, drove a 1935 Singer Le Mans, a car she owned for 40 years, to the 24-hour race. Gillian made many of the models in her collection over a period of 60 years. Its range and quality has since attracted over 12 further model car collections including 1000 Grand Prix and GT cars and even 50 unboxed Dinky cars. New for 2021 is the chance to test your skills at Scalextric racing.
Midlands and East
Norfolk Motorcycle Museum
Where: North Walsham, Norfolk
Opens: Check the website
Info: Norfolk Motorcycle Museum
You want a no-frills museum crammed with motorcycles? Ride this way. Norfolk Motorcycle Museum, founded 25 years ago, boasts over 160 classic bikes from the 1920s to 1980s. British, European, American, Japanese… they're all here. They're tightly packed in rows and many are in their working clothes as if fresh from a ride out. Talking of which, check the museum's popular Facebook page for news of future ride-outs, and during your visit, keep an eye out for founder George Harmer and his son Steve whose other passion is restoring bikes both for display and for customers.
British Motor Museum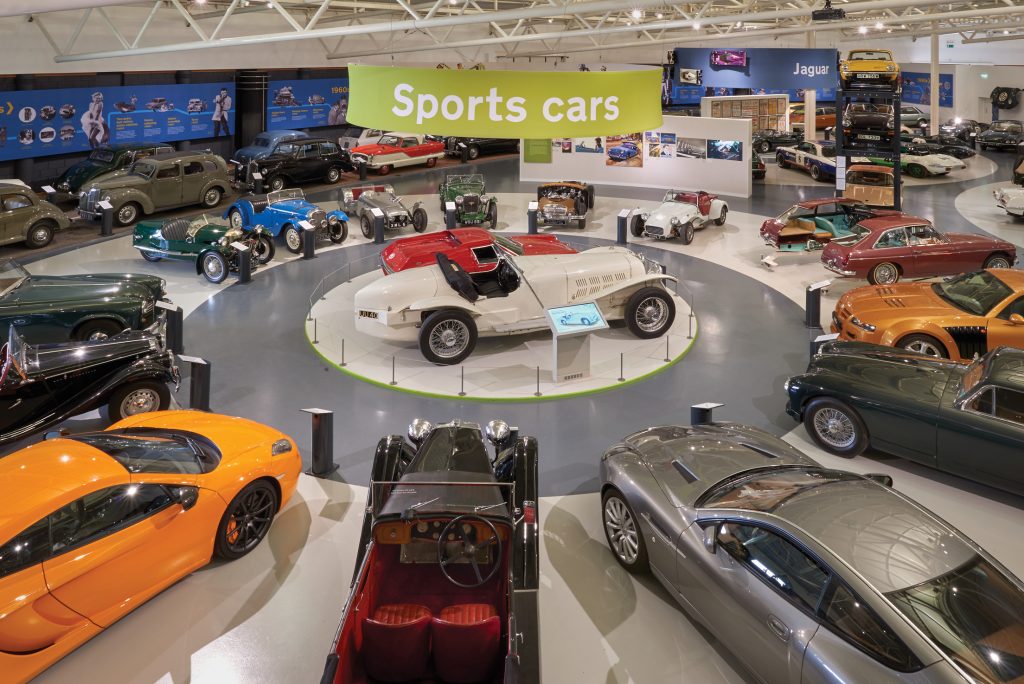 Where: Gaydon, Warwickshire
Opens: Monday 17 May
Info: British Motor Museum
Home to the world's largest collection of historic British cars, the British Motor Museum is a must-see destination for 2021. There are over 300 classic vehicles including sports cars, Royal cars, record-breaking cars and cars of stage and screen plus good old workaday British cars that wouldn't look out of place at this year's Hagerty's Festival of the Unexceptional (31 July). But it's not all static exhibits. There's also a tempting schedule of events throughout the year kicking off, on 6 June, with the National Mini & Metro show, followed by Ford Nationals on 27 June and Mogfest on 10 July. See the website for details of more great events.
Coventry Transport Museum
Where: Coventry
Opens: Monday 17 May
Info: Coventry Transport Museum
No tour of Britain's motor museums is complete without a visit to the Coventry Transport Museum. Located at the heart of a city once dubbed Britain's Detroit, it's crammed with transport treasures from the early years of motoring to the present day. Naturally, locally produced cars and motorcycles dominate the collection but among all the BMC products and the Humbers (don't miss Monty's Super Snipe Victory Car) are land-speed record heroes Thrust 2 and Thrust SSC. Meanwhile, the holy grail for bike fans has to be Ted Simon's round-the-world Triumph Tiger 100 which, on his return, the adventurer rode to the museum. The best news? A day ticket to the museum buys a year's unlimited entry.
Great British Car Journey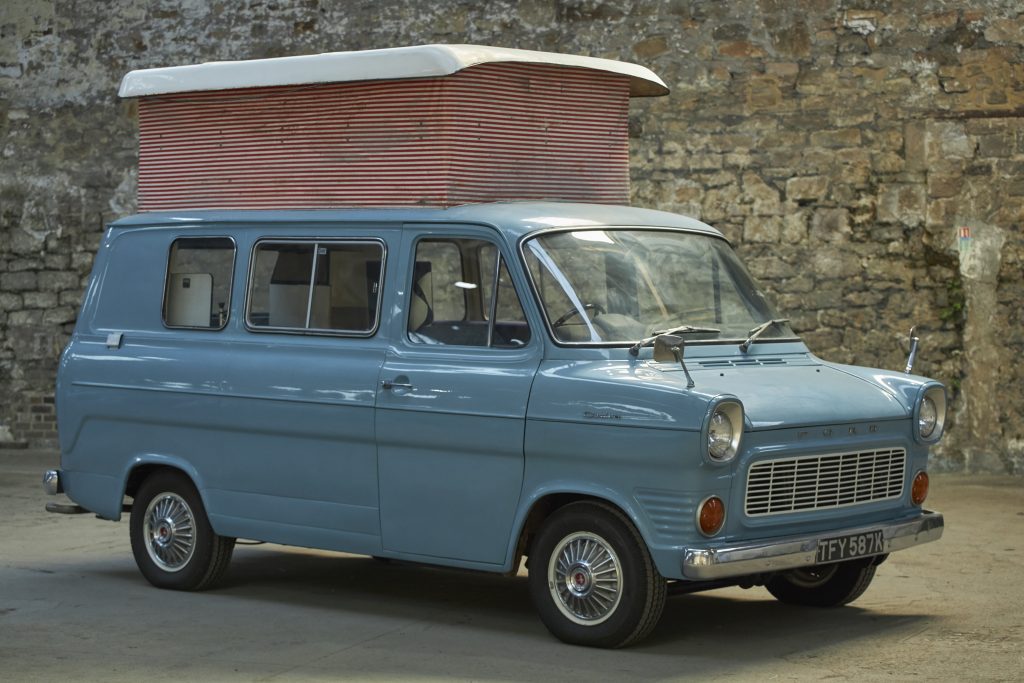 Where: Ambergate, Derbyshire
Opens: Saturday May 22
Info: Great British Car Journey
Desperate to get behind the wheel of some of the British cars displayed in the nation's museums and take them for a spin? Then visit the Great British Car Journey. This brand-new attraction is the brainchild of Richard Usher, formerly the owner of Auto Windscreens and Blyton circuit. It celebrates the ordinary cars manufactured in this country from the 1930s-1990s, when Britain ruled the roads. The collection features over 150 cars ranging from Austin Sevens to Vauxhall Cavaliers. However, alongside the exhibition is an on-site driving route along which visitors can drive one of 30 popular British cars. Take your pick from motors including a Ford Granada, Austin Allegro, Triumph TR7 and even a Rolls-Royce Silver Spirit.
North and Scotland
Lakeland Motor Museum
Where: Ulverston, Cumbria
Opens: Monday 17 May
Info: Lakeland Motor Museum
Over 140 classic cars and motorcycles form the heart of this fascinating museum. They're not all vintage vehicles, either. For example, there's a pair of fast Fords (a 1972 Escort Mexico 1600 and 1982 Capri 2.8i), a 2000 TVR Cerbera Speed 12, the ill-fated supercar project that never got off the ground, and a TVR2, the oldest surviving TVR in existence. Elsewhere, a Citroën DS, a 1971 Trabant and a DeLorean DMC-12 vie for visitors' attention. Star attractions among the motorcycles have to be the 1948 HRD Vincent Black Lightning (in its day the fastest production motorcycle in the world) and John McGuinness's 2007 Honda CBR1000 Fireblade Superstock, the bike he rode to second place in the 2007 Senior TT.
Craven Collection of Classic Bikes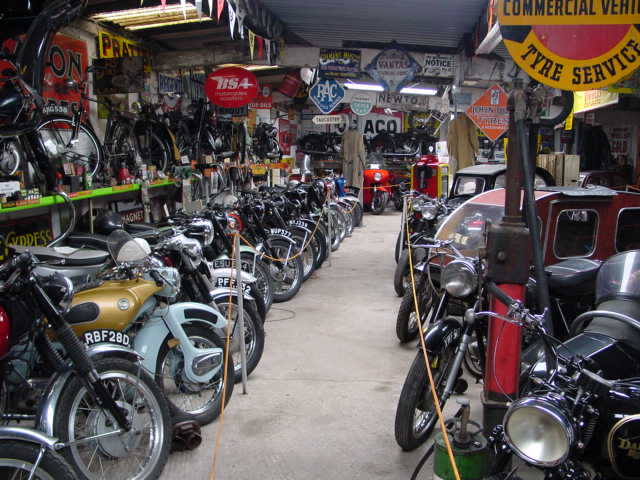 Where: Stockton-on-the-Forest, Yorkshire
Opens: Monday 31 May (every Bank Holiday Monday and the first Sunday of every month until October)
Info: Craven Collection
A glance at the opening times of this gem of a museum tells you all you need to know about its character and contents. Open on Bank Holiday Mondays and the first Sunday of every month until October? It must be for bikers – and real enthusiast ones at that. If there's a theme, it's simply a love of bikes – collecting them, repairing them, restoring them and modifying them. It was founded, if that's not too serious a word, by Dick Craven, originally a farm worker who used to go bike racing on a shoestring. Rather than trading up to a better bike, he kept all his machines before opening the museum and workshop in 1964. Remarkably, he's still there, repairing bikes, making the tea and answering the phone. If you love bikes, and characters, the Craven Collection is a must-visit.
Jim Clark Motorsport museum
Where: Duns, Berwickshire
Opens: Saturday 15 May (must pre-book)
Info: Jim Clark museum
The life and career of Jim Clark, the double Formula One World Champion and Indy 500 winner is celebrated at this museum located just six miles from the farm in the village of Chirnside, where he grew up. Discover the driver's cars (exhibits include the Lotus Cortina in which Clark dominated the 1964 British Saloon Car Championship and the Lotus 25 in which he scored several victories during the 1963, '64 and '65 Formula One seasons) and trophies, watch him race in films from the time and climb aboard the simulator to experience his talent from the driving seat.
Glasgow Museum of Transport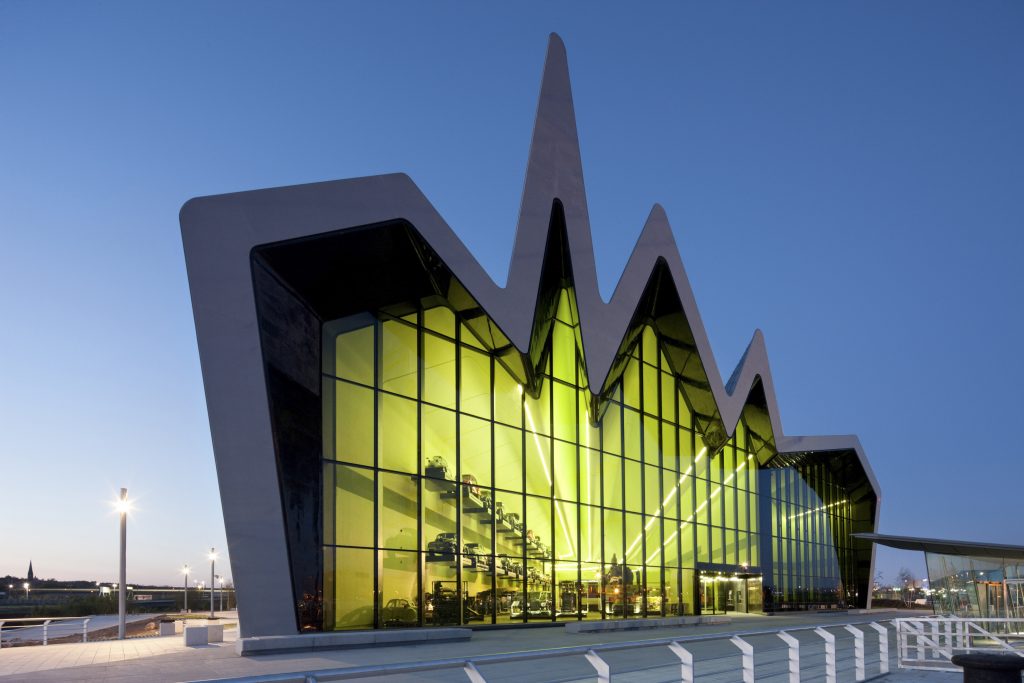 Where: Riverside Museum, Glasgow
Opens: 26 April (must pre-book)
Info: Riverside Museum
With the town of Linwood less than 15 miles away, it should come as no surprise that Hillman Imps, once made there, feature among the exhibits at the Glasgow Museum of Transport. The then new Imp was manufactured by Rootes, which had been encouraged to move production of the model from the Midlands to the Renfrewshire town. It didn't end happily. Never mind – it was yet another piece in the jigsaw that is Glasgow's rich transport history, well told at this fascinating – and striking, architect-designed – museum. Vintage cars to modern classics and motorcycles, they're all here. Meanwhile, one of the displays features a crash-test Mini that offers fascinating insights into modern crash protection.
Moray Motor Museum
Where: Elgin, Banffshire
Opens: Monday 26 April
Info: Moray Motor Museum
One man's passion for classic cars has given enthusiasts this rare delight: the Moray Motor Museum. It was founded 30 years ago by Tom McWhirter, a local classic car enthusiast and racer. The collection numbers around 30 vehicles from veteran to the 1960s, including a few owned by Tom himself, plus some motorcycles. Highlights are the 1904 Speedwell, 1929 Bentley 4.5 litre and 1954 Lagonda V12. However, since they're all owned and still driven, don't bank on them all being present when you visit. That said, Tom assures us they're instantly replaced by others.
Grampian Transport Museum
Where: Alford, Aberdeenshire
Opens: Thursday, 29 April
Info: Grampian Transport Museum
Did you know the electric vehicle was, reputedly, invented by an Aberdeen-born chemist, engineer and inventor in the city in 1804? Discover Robert Davidson's life and achievements at the Grampian Transport Museum. We've resisted calling his EV a car because little is known about it except that he showed his invention to the public and transported some of them in it. It's just one of the fascinating stories to be enjoyed at this museum founded by local car enthusiasts in 1978. Exhibits include a recreation of Davidson's battery plus an Argyll 14/16, Grampian Police Rover SD1 and a Land Rover Series 1. Bike racer Guy Martin is an old friend of the museum and loans some of his motorcycles and vehicles for display each year.
Northern Ireland
The Abingdon Collection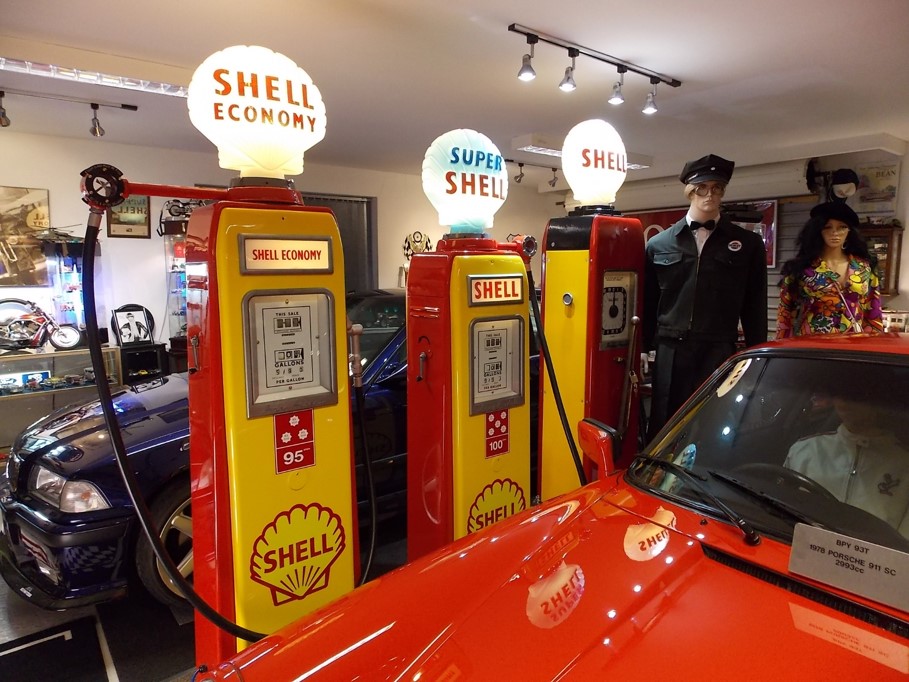 Where: Omagh, County Tyrone
Opens: Open by appointment only
Info: The Abingdon Collection
This small, private collection of cars, motorcycles and automobilia was established by a keen local collector and enthusiast with the aim of raising funds for cancer research. Entry is by appointment only but visitors are promised a refreshingly varied selection of motors ranging from a 1945 Ford GPW Jeep to a 2010 Mazda MX-5 20th anniversary edition, by way of treats including a 1978 Porsche 911 SC, a 1986 Opel Manta GTE and a 1997 BMW 328i. Together, they offer enthusiasts a rare opportunity to see some popular modern classics in either restored or totally original condition.
Ulster Transport Museum
Where: Cultra, Belfast
Opens: Monday 24 May
Info: Ulster Transport Museum
Not surprisingly, the main attraction of this museum is the DeLorean DMC-12 with debodied example alongside it. Over 9000 DeLoreans were manufactured in Belfast during the early 1980s and this year, 2021, the model celebrates its 40th anniversary. Other car exhibits include a 1994 electric Ford Ecostar van, a 1911 Belgium-made Minerva, with a body designed in Belfast, a 1960 Nobel 200 built under licence in Newtownards outside the city and, of special interest to restorers of the model, a cutaway of a Rover SD1. With Mondeo production ending soon, fans of the car will be interested to learn that there's also an example of one of the two factory-backed Mondeos that attempted to drive from London to New York via the Bering Sea in the winter of 1993-94. All told it's an eclectic exhibition that's well worth seeing.
Read more
How Shell's Lorry Bill advertising brought art to the people
Evel Empire: Knievel's stranglehold on the Seventies
Dieter Klein travels the world in the quest for the perfect photograph of abandoned cars