On October 4, 1983, Richard Noble became the fastest man in the world, setting a new land speed record driving Thrust2 to 633mph at Black Rock Desert, Nevada USA. Noble then went on to lead Thrust SSC (supersonic car), with which wing commander Andy Green holds the current land-speed record of 763mph, set on October 5 1997.
Noble and Green had ambitions to see 1,000mph with Bloodhound SSC, which they launched in 2008. The project hit financial difficulties in December 2018 and was bought by Ian Warhurst and relaunched as Bloodhound LSR. Once again, the project's future looks uncertain.
How much is your car to insure? Find out in four easy steps.
Get a quote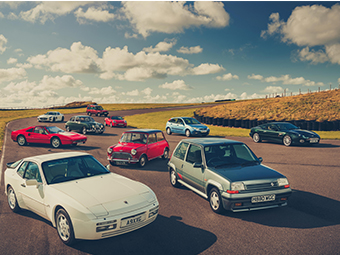 After Warhurst bought Bloodhound, Noble found himself with time on his hands for the first time in years, so he set down to write a book recounting the stories behind his daredevil projects. Along with his land speed record machines, these also include aeronautical endeavours such as the Air Recreational Vehicle (ARV) and Farnborough Aircraft. Here's what he shared with Hagerty.
My book is called Take Risk, as a tribute to all the people who made those projects possible.
They really stepped over the line. They bent the rules. They took risk. Sadly, today, we have this terrible culture in Britain, which is now totally about risk aversion, and this stops all innovation. And unless this country starts taking risks and innovating again, we are going to be very much a second-rate nation.
Ordinary people can achieve extraordinary things.
That's one of the key messages I want to get across from my book. When we broke the land speed record with Thrust2 in 1983, we weren't millionaires; we weren't wealthy aristocrats. We were ordinary people, and ordinary people can achieve extraordinary things.
Getting insurance for a Land Speed Record Car is never easy.
Our first car, Thrust1, was desperately primitive and consisted of little more than a truck chassis with a jet engine mounted on it. I thought I'd managed to sort out an insurance deal to drive it on a runway. The policy brochure came with a picture of a happy family standing outside a red brick bungalow. But inside they'd added a label that said, "All insurance will cease as soon as the engine is started!"
You've got to pick yourself up and go on.
Thrust1 was a pretty dangerous contraption, and I rolled it multiple times at 140mph in 1977. The sensible thing to do was to push the remains off to the local scrappy who gave us 175 quid. That was enough to keep the project on track and keep our land speed record dreams alive.
You have to put the fear behind you.
If you do find yourself in a situation where you're overcome by fear, then you've got to stop and find somebody else to do the driving.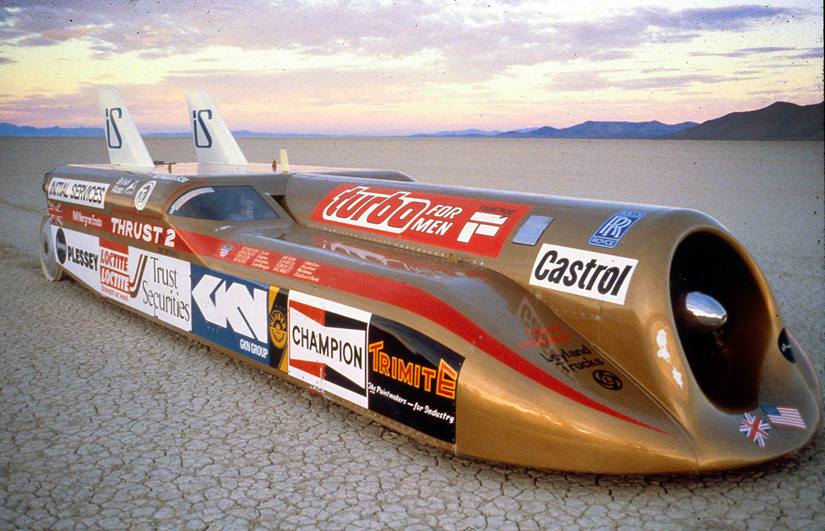 It's all about the team.
It's not just about the driver getting in the car and keeping his foot down, because that would be downright dangerous and irresponsible. And we were very close, almost like a family. We were never going to give up until we had the record. Whatever it took, we were going to do it together, and we did.
The day you start getting a thrill from driving at 650mph, you're finished.
That's when it becomes like a drug you seek, and that's when it becomes dangerous. For me it was just a job – it was what I did day after day with Thrust2.
Cows were the answer to the environmental question.
As we were preparing to launch Bloodhound SCC at the London Science Museum in 2008, we were under pressure for the amount of CO2 the project was producing. However, we found some research that showed how much methane a lactating cow emitted. Andy Green, who is a brilliant mathematician, got to work and when the inevitable question came up, we said the entire project would produce as much CO2 as 4.1 cows. We didn't get asked again.
I hope so much that Bloodhound LSR gets going again.
It's achieved 628mph already, but now everything has had to go into lockdown with Covid-19. I am sure Ian Warhurst will have it back up again and running. I do hope so. I know the whole team would love to get back to it and finish the job. Can it reach 1,000mph? Well, it's certainly got the potential with 135,000 thrust horsepower.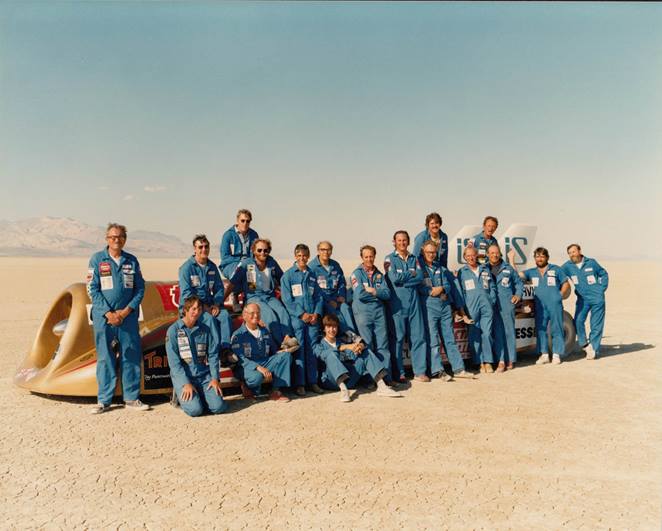 My own car has only got 125 horsepower.
When you drive a car at speed, your mental processes speed up, and everything happens in slow motion. But on the road, of course, you can't use those skills. I know that if I have a really fast car, I am going to get a lot of speeding convictions. That's why I drive a 2007 VW Golf 1.4 TSI with 273,000 miles on the clock. I don't want to have to go on any more speed awareness courses. I was on one, and we were all asked what was fastest we had ever driven. The course leader was not impressed when I said 650mph.
I think autonomous cars will be a disaster.
When you are sitting alongside another driver at a junction, you can glance across and get a sense of what they are going to do, but you can't do that with a computer.
My first car was a 1936 SS2 Jaguar 1.5-litre.
I got it out of a scrap yard for fifteen quid. It was a wonderful thing. Living in London, it was essential to have a car if you wanted to be successful with women.
I drove a Land Rover Series Two through Sahara, the Congo, East Africa, South Africa, India and Afghanistan.
I sold seats for the journey, and one of the passengers became my wife, Sally, although we've moved on now. By an amazing coincidence her great uncle had worked with John Cobb on his Bonneville land speed record run in the thirties. John Cobb was one of my heroes. When I was on holidays with my parents in 1952, when I was six, I saw his jet-powered hydroplane Crusader on Loch Ness, and that ignited my passion for speed.
I've got fond memories of my 1990 Lotus Elan.
OK, it looked like a squashed toad, but the handling was brilliant, and I loved driving it.
The one car I've always, always wanted is a Ferrari F40.
That, to me, is the ultimate supercar. It's a beautiful thing. I don't suppose I will ever have one and maybe it's for the best as it would get me into terrible trouble on the road.
I have moved into boats and have just finished restoring a Swedish patrol boat.
I can't afford to take it out very often, but when I do, it's a lot of fun.
Watch Richard Noble break the land speed record in Thrust2