"Most of the time, if you want to go backwards, you just stick your foot out the side and push."
Gavin Argent is explaining some of the work that needs doing to his 1965 Velorex 16/350, among it refitting the small electronic box that allows you to fire up the engine backwards in lieu of there being a reverse gear. But, as you might be able to tell, the Velorex is so light, reversing mechanically is more of an option than a necessity.
There's a lot about the 16/350 that is unusual. Often referred to as simply the Velorex, the "model 16" was built between 1963 and 1971 in what was then Czechoslovakia, ostensibly as a disability vehicle akin to the UK's Invacar.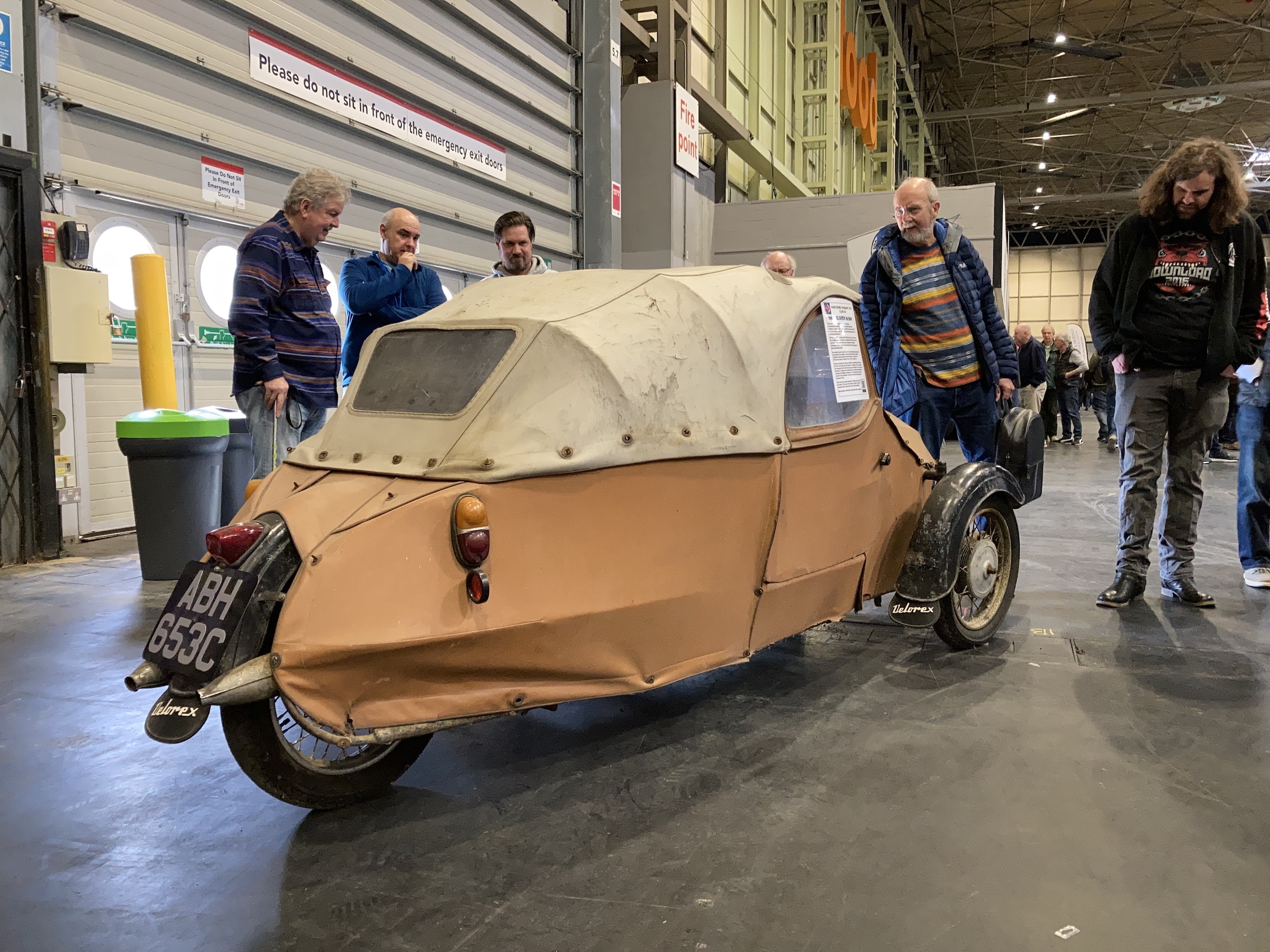 Two-cylinder, two-stroke Jawa 350cc motorcycle mechanicals power a tube-frame three-wheeled structure, over which vinyl panels are stretched. The panels are secured by buttons, giving the entire vehicle the look and fitment of a Caterham's roof, albeit in several shades of charmingly downtrodden brown.
Behind the driver and passenger in the two-seater cabin is essentially the back half of a Jawa motorcycle, while two similarly motorcycle-sourced wheels sit up front alongside Morgan-style sliding-pillar suspension. The Morgan was of some inspiration to Velorex, according to Argent, and ignoring that one was very much a plaything and the other minimal-cost transportation, it's not difficult to see the similarities.
Velorex made around 12,000 units of the 16/350 before moving onto a four-wheeled vehicle, but the three-wheeler is among the more recognisable Eastern Bloc vehicles. Top Gear even drove one back in the day for a feature on communist cars, though presenter Andy Wilman used it mainly as a punchline.
Argent hasn't driven this Velorex yet. Nor, for that matter, the other Velorex he bought at the same time. The car on display at the Classic Car and Restoration Show is 'about 99 per cent complete', needing just that little electronic box, as well as a new chain and sprockets.
"I'll get it running and it'll stay looking like it is, because it's original. A vehicle's only ever original once."
The other needs a full restoration, with no bodywork or interior present. "It's basically a frame with a heap of wheels, a heap of new bits, and an engine and gearbox. The heads are off and it looks like it's got new pistons and barrels. It just needs putting back together, but I've got so many projects on the go…"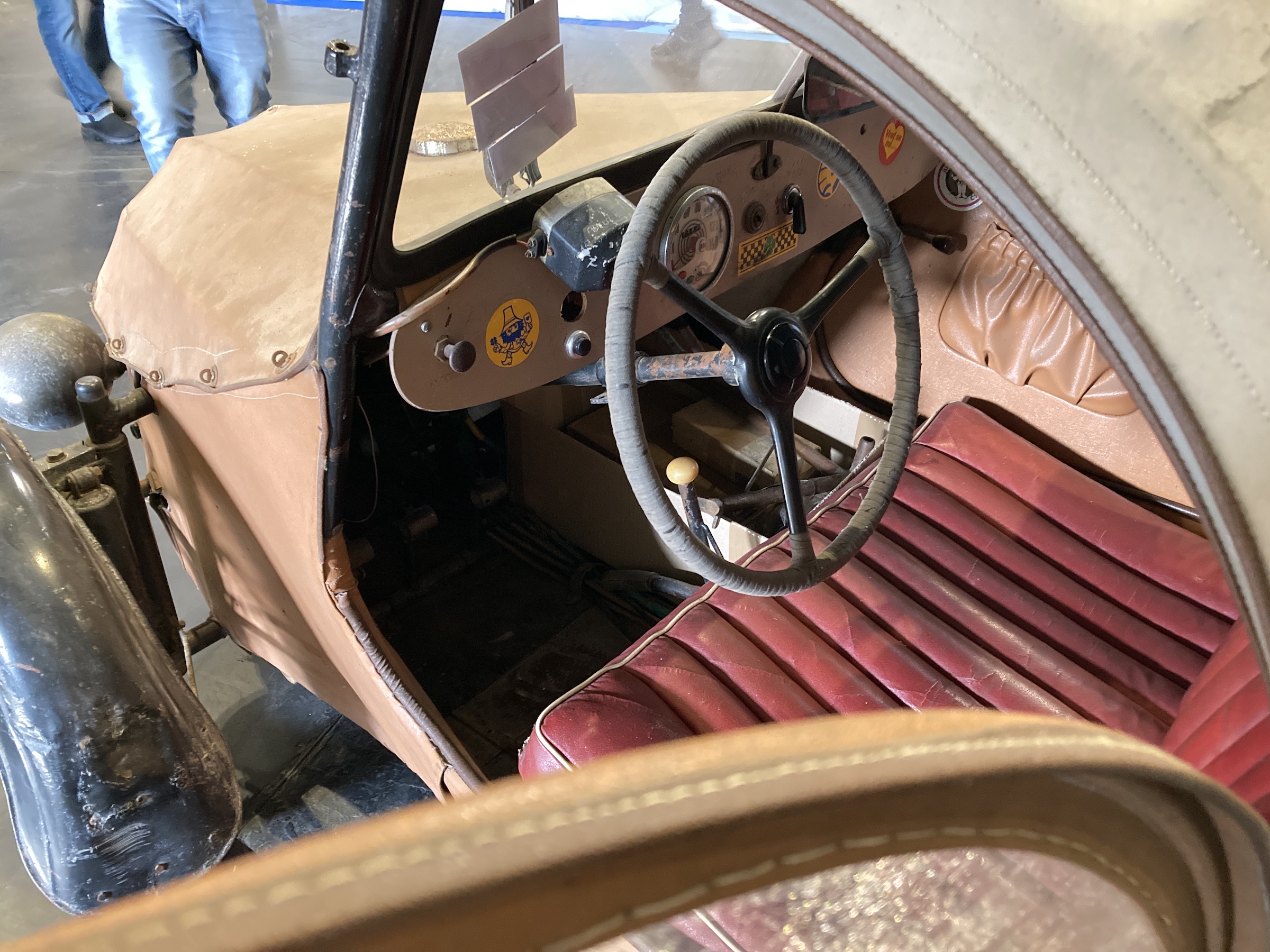 A member of the IFA Club for Eastern Bloc vehicles, Argent has an assortment of old communist metal, including as many as a dozen Trabants. It was a Trabant that kicked things off, as Argent explains.
"We went up to Anglia Car Auctions in Kings Lynn. There was a little yellow Trabant and my father said, 'I wouldn't mind that'. So I bought it and we got it home. He literally drove it around our garden and said 'I don't like this', but from there I've now got about a dozen!" Before buying his two Velorex, however, he confesses "I'd never even heard of it…"
Argent's collection also includes Wartburgs, two Barkus vans, a ZAZ Zaporozhets, Simson mopeds, and a Jawa moped next to the Velorex on the IFA stand. Oh, and an IFA W50 truck, and a Rocar Tudor truck, built in Romania for the UK market. "You never see them over here, and they're even rare now in Romania."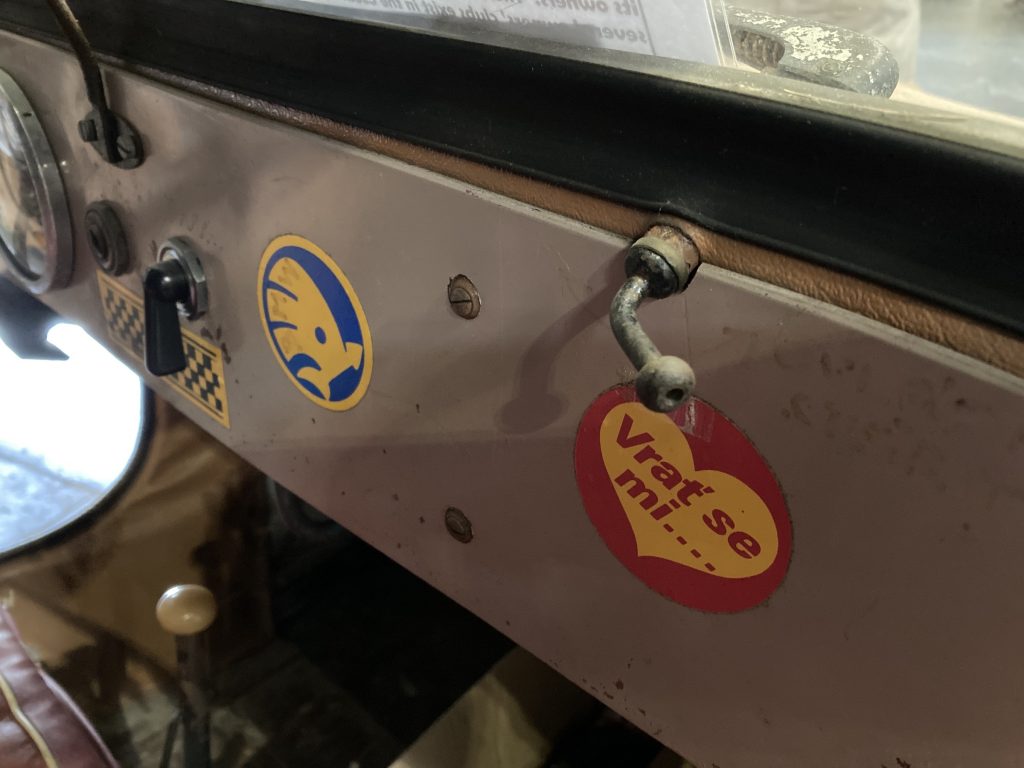 Finding parts isn't the wild goose chase you'd expect, mainly thanks to those Jawa motorcycle bits. The IFA Club can help too, and regular events and drive-outs allow members to really use their Eastern European icons, and the yellow Trabant is apparently a favourite on road trips.
"It's a friendly and inoffensive little car, everybody loves it" says Argent. "In 2017 several of us did a trip back to Zwickau in southeast Germany, where the Trabant was originally built. We had lorries coming past giving us the thumbs-up out the window, and one guy in a Mondeo even pulled alongside on the dual carriageway, holding up traffic to film us on his phone!"
The Velorex, with its 16bhp and a top speed a shade over 50mph might be better-suited to more local trips once it's done. But given the vinyl roof can be completely unbuttoned, the idea of pottering along on a sunny day doesn't sound too bad to us. And if Argent comes around a corner to find a dead end, he certainly won't have to worry about reversing…
Read more
Top ten cars from behind the Iron Curtain
Unexceptional Classifieds: Škoda 120L Estelle
Skoda revives long-lost 1950s endurance racer