The Mercedes-Benz Club is one of the few car clubs in the UK that can claim to have been around for 70 years. This year marks seven decades since the club was founded, and as the only factory-approved owners' club in the UK, the Mercedes-Benz Club caters for any vehicle that wears the three-pointed star.
The club was founded by Ronald H Johnson, who bought his first Mercedes, a 1930 38/250 SS, after the war. By 1948 he had founded the Mercedes-Benz Register which by 1952 had 60 pre-war cars on its books. In June 1952 it was time for the next step: to set up the group's first ever meeting and to form an officially recognised owners' club with a committee. That first meeting took place at the Berystede Hotel in Ascot, Berkshire, and as part of the club's 70th anniversary celebrations it will be returning to the same venue this summer.
How much is your car to insure? Find out in four easy steps.
Get a quote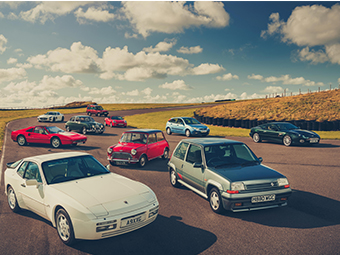 Events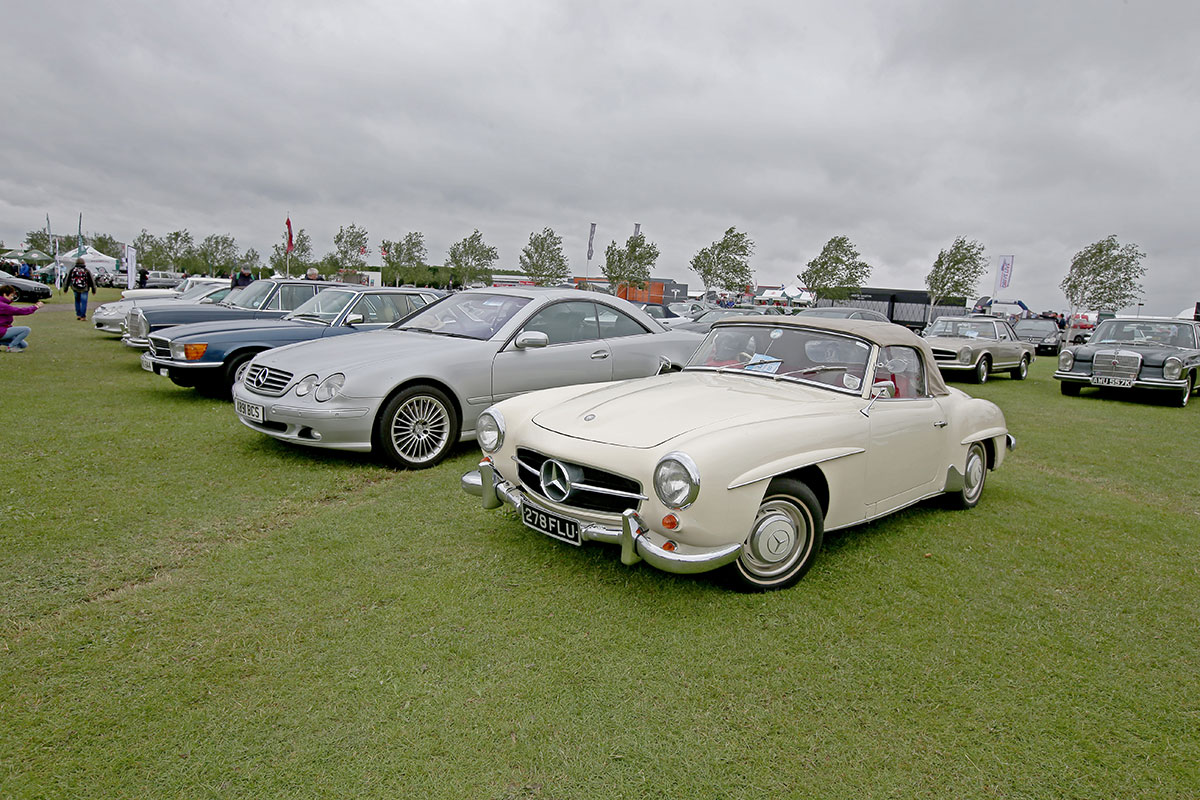 At large events such as the Silverstone Classic and the NEC classic motor show the Mercedes-Benz Club always has a big presence, but it also puts on a lot of significant events of its own, many of which focus on specific models, although any Mercedes is welcome to join in. For example, this year there will be an SLK meet at Caffeine & Machine, the car-friendly restaurant in Ettington, Stratford-Upon-Avon, along with days to celebrate the E-Class, W123, S-Class and W124.
As you can see from the online calendar, there's a steady stream of opportunities to exercise your Merc throughout the year, whether it's with one of the club's national events or a regional group. While those local groups do lots of their own drives out and events throughout the year, most of them also put on informal pub meets.
For years, dozens of members have travelled to the Techno-Classica Essen extravaganza, in coaches that have been chartered by the Mercedes-Benz Club. This European event is one that never loses its appeal, with the club's excursion there both convenient and affordable.
Key initiatives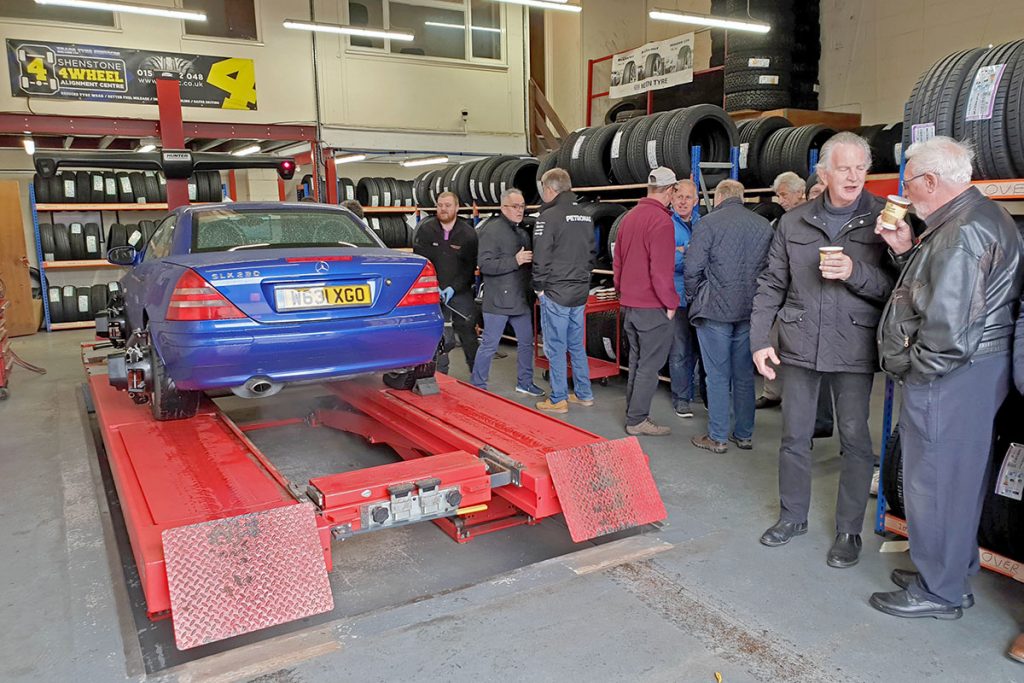 Not many people buy a new car and then join an owners' group, but it's a bit different with the Mercedes-Benz Club because many of its members own one or two new Mercs as everyday transport, alongside one or more classics. As such, the club offers an array of money-saving schemes, including insurance cover through a panel of companies which includes Hagerty; the club can also value your car. Discounts are available at lots of main dealers and approved independent specialists, and if you visit the Mercedes-Benz Classic museum in Stuttgart, just wave your membership card and you'll receive free entry.
Sharing (or having access to) information is another cornerstone of club membership, whether that's to help members save money, work on their own cars, or source the parts they need to keep their Mercs running. To that end there's a very active forum arranged by model, with thousands of threads crammed with knowledge and experience. There's also a roster of technical advisors on hand, access is available to the official online parts catalogues, and the club's own vast archive of images and information is available to members.
Other benefits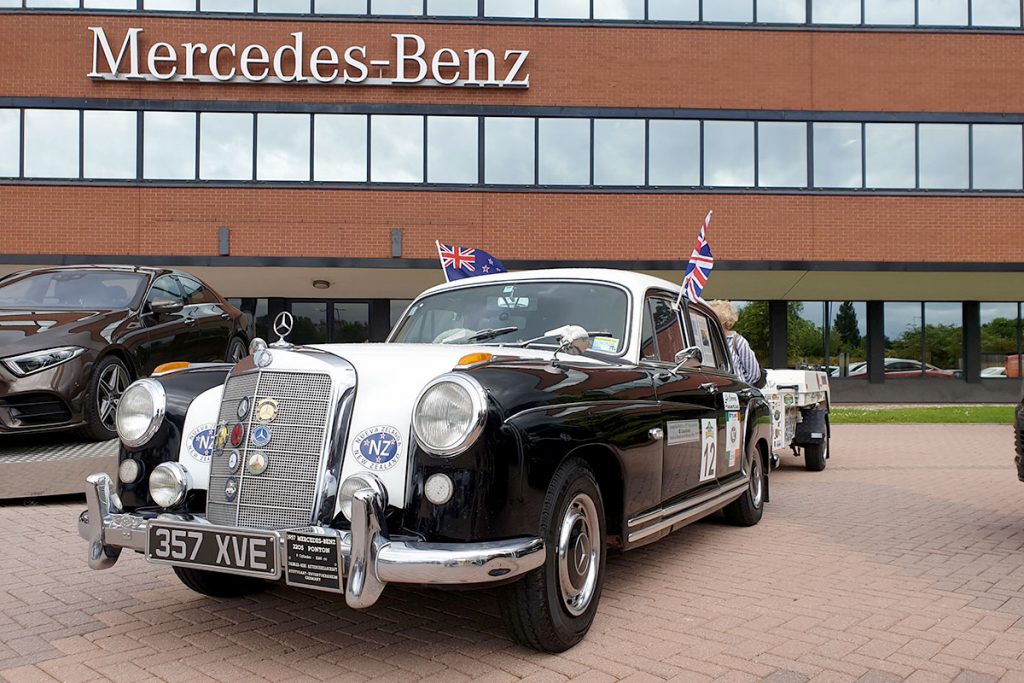 Twice each year, Mercedes produces its own lifestyle magazine called Classic, which is sent to all Mercedes-Benz Club members as part of their membership.
If you're importing a Mercedes or disinterring one from years of storage, and you need some help with registering it or retaining its original registration number, the club can step in to help you.
Looking to buy or sell a car or some parts? The club offers classifieds on its website, for new and used parts as well as cars. The monthly magazine contains lots more adverts for both, so if you're a fan of the three-pointed star, the Mercedes-Benz Club should be right up your strasse.
Need to know: Mercedes-Benz Club
Founded: 1952
Current membership: 10,000
Membership fees: £41 (one year), £74 (two years), plus £5 joining fee
Regional groups: 40
Publications: Monthly A4 magazine Gazette, plus Classic twice a year
Club website: mercedes-benz-club.co.uk; Instagram: themercedesbenzclub
Facebook: Mercedes-Benz Club UK; YouTube: The Mercedes-Benz Club
Read more
Executive Decision: Audi 80 vs BMW 3-series vs Mercedes 190E
Future Classic: Mercedes SLK
Your Classics: Ian Tisdale's Mercedes 130H is a rear-engined marvel