The Mercedes-Benz 130H probably isn't the first rear-engined classic from 1930s Germany that comes to mind. But while the KdF Wagen, later named the Volkswagen and most popularly known as the Beetle has become famous the world over, the much rarer Mercedes is no less interesting.
Owner Ian Tisdale's 1934 130 stands out a mile on The Mercedes-Benz Club's stand at the NEC Classic Motor Show, despite sitting between a mighty 500E to one side and a stunning 300SL roadster to the other.
How much is your car to insure? Find out in four easy steps.
Get a quote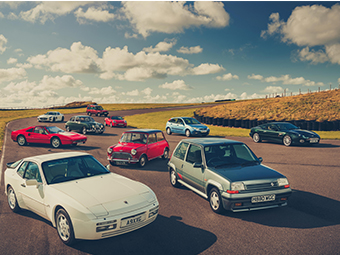 Upright in shape, with a two-tone colour scheme like an alpine gasthaus and the glaring absence of an imposing radiator grille up front, its styling runs counter to any prior expectations you might have of other pre-war Mercedes. The downside of a car so unusual is that Tisdale had quite a job even getting it registered.
"It came up at an auction a year ago in Salzburg, in Austria" he recalls. "And my wife Kirsten and I decided to go for it. But it then took eight months and three attempts to register it with the DVLA, who weren't satisfied that I'd provided enough information.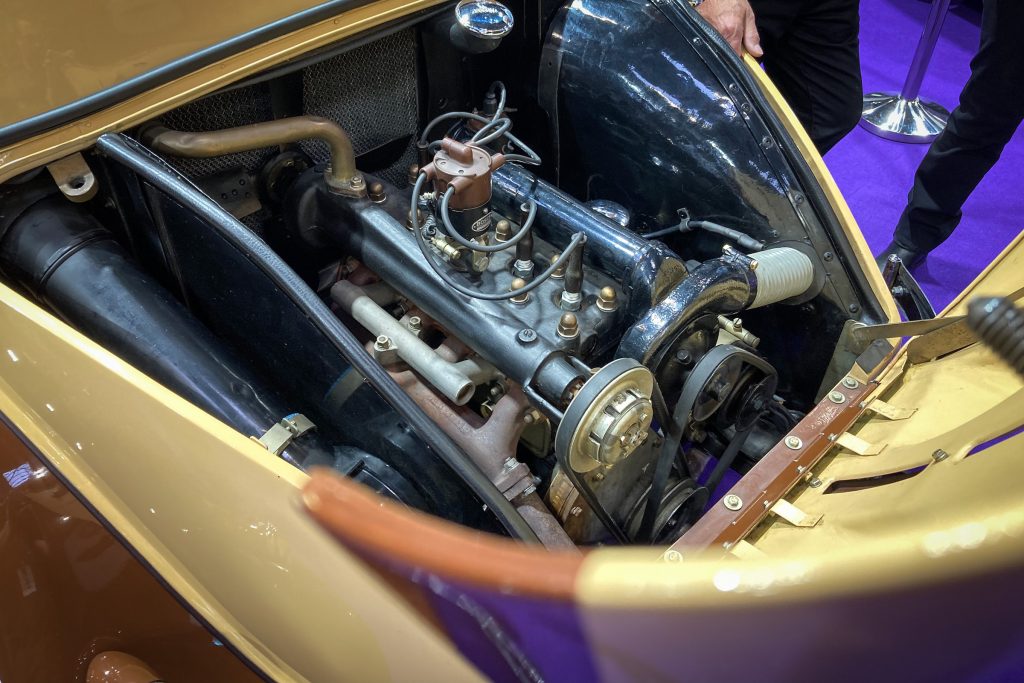 "It was eventually this club [The Mercedes-Benz Club] that went beyond the call of duty to research and corroborate what it was to the satisfaction of the DVLA. So we've only now been shaking it down for around four months."
A serial buyer of rear-engined cars – "My first car in 1970 was a Simca 1000 Special, we've had a turbocharged Corvair, an Alpine GTA, Tatras…" – the 130 had been on Tisdale's radar for some time, but he admits that the first question most people ask is "what is it?"
The answer isn't, like the Volkswagen of the era, a people's car. While the VW was set at "an unrealistic 1000 Reichsmark", the Mercedes 130H was closer to 3500 RM. Yet importantly, it was still affordable to traditional, quality-seeking Mercedes customers during the inter-war period of disarray and rampant inflation in the German economy. As Tisdale puts it, "it wouldn't have felt like an austerity job."
It's nevertheless unusual in its layout, with a rear-mounted (hence 130H, for 'heck'), 1.3-litre four cylinder (Mercedes' first), and a three-speed transmission with overdrive. Tisdale points out that while the 130 uses swing axles, like earlier Beetles and the much-maligned Corvair (among others), the use of rear coil springs was nevertheless advanced for its day, while the front uses a pair of transverse leaf springs.
Tisdale is at pains to point out that it's far from an awkward handler too, as some rear-engined cars have since become known. "Rear engined cars are not foolproof," he explains, "but if you're not a fool, why would you need a foolproof car? The Czechs were long fans of rear-engined cars, despite their very harsh winters – it's because of the traction; they knew a rear-engined car would get you home.
"The car only has around 30 horsepower anyway, so it isn't fast. We've taken Tatras on three Dutch rallies and one German one, but the Mercedes isn't what you might call a continent crosser. It's a little hard work to keep up with modern traffic – this one's more a case of going down to the pub."
Tisdale is still in the process of tracking down when exactly it was restored, but while the paintwork has been refreshed, the colour scheme itself is original. It's impressive work in the metal, with intricate details to the two-tone that beautifully illustrate the brand's focus on quality at the time – like Tisdale said, it certainly doesn't give any hint of the period's austerity.
It's just as easy to appreciate today – something corroborated further by Classic & Sports Car magazine awarding the 130H their best-in-show trophy as the Classic Motor Show drew to a close. A worthy winner, and a sorely under-appreciated part of Mercedes-Benz history.
Read more
Your Classics: Connor Hawkins enjoys his Porsche 944 all year round
The Zeppelin Connection: In the early 1900s, the need for speed linked airships and cars
Freeze Frame: 25 March 1933 – First road race at Donington Park