This interview was held during a Scramblers Assembly, held on the historic site of Bicester Heritage, in Oxfordshire. Hagerty is proud to support Bicester Heritage as its insurance partner.
"It's the stories that classic cars have to tell that attract me,' says Porsche 944 owner Connor Hawkins. His Guards Red coupé is a prime example of a car with a tale to tell and sums up Hawkins' approach to ownership.
How much is your car to insure? Find out in four easy steps.
Get a quote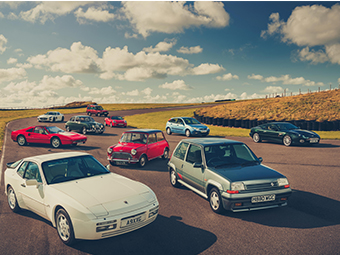 Bought new in 1983 by Donald Third, an Edinburgh-based architect, it was collected from a dealer in Germany and driven home. Hawkins says: "Donald lived in Scotland but spent a lot of time working in Africa, so the car didn't cover a big mileage each year but it was used regularly. I think this accounts for why it's in such good, original shape now.
"Donald was a keen hillclimb racer and competed in a Turner that he towed behind the 944." With the 944 boasting a vaguely practical lifting tailgate and space for gear in the shallow boot, not to mention rear seats that could hold wheels and tyres and a pinch, it offers a little more practicality than a 911. "Maybe this is why he chose the 944 over a 911 as, from what I know about him, I think he could have had either. It's these bits of a car's past that make them much more interesting to own for me than just another that's been restored."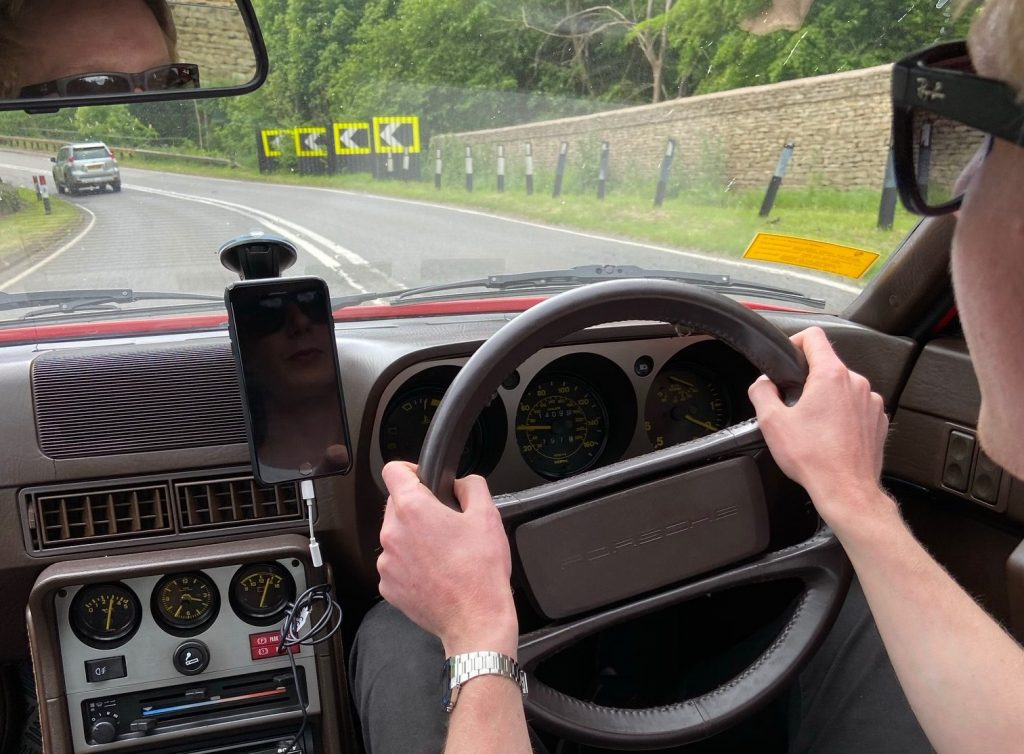 Not that Hawkins has anything against restored classics. Far from it, he owns an immaculate Volkswagen Golf GTI that's also from 1983, which he restored himself. "I bought the Golf in 2011 from a guy who was using it as his daily car back then," he explains. "I carried out a ground-up restoration and the Golf is now spot-on. The dilemma is now it's too precious to use very much, which is part of the reason I love the Porsche. It's in very good condition, but not perfect, so I'm happy to use it at weekends and even as a daily."
Original owner Donald took the car to around 90,000 miles and, after his death in 2014, his wife sold the car to a dealer. This is when George Mayson, a young enthusiast from Dundee, became the car's second owner in 2016 and enjoyed it. George had several jobs attended to on the car, including new sills to keep it in solid condition.
In early 2020, Hawkins' itch to own a 944 found a way to scratch itself when his friend Sam, who works at Greatworth Classics in Banbury, guided him to this red 944. The car had come in to be assessed for restoration, but it was deemed too expensive by its collector owner to fully restore the car compared to finding a pristine example. The collector's loss was Hawkins' gain.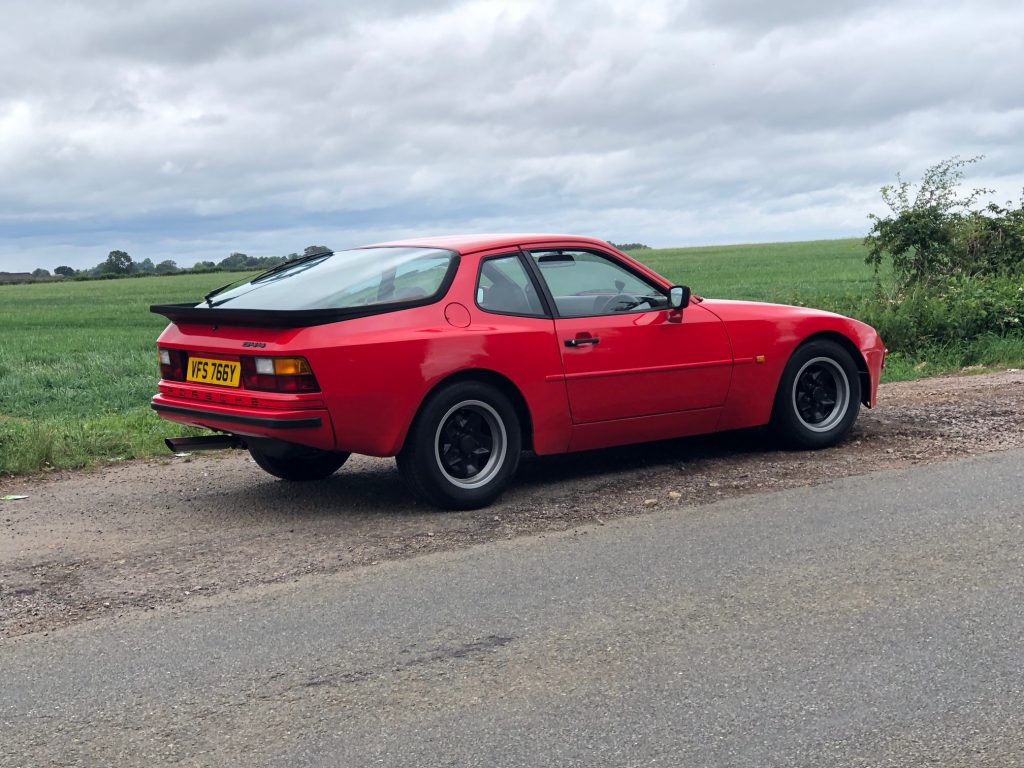 "I've always liked the 924 and 944 after my late father had a 924 when they were current," says Hawkins. "On and off, I had been looking for around 10 years and then this car came up. Its story is so much a part of what sold it to me. Donald clearly knew what he wanted as it's unusual in having no sunroof. Other factory options include the tow bar, front and rear anti-roll bars, front foglights, rear wiper, and the cookie cutter alloy wheels.
"The Guards Red paint really suits the 944 shape and I like the more muscular look of the 944 over the 924. Another great point about this car is its brown half fabric/half leather interior is in good condition and even the dashboard is only just beginning to show signs of cracked plastics."
Mechanically very sound, the Porsche has had a new clutch and gear linkage since Hawkins bought it in May 2020. He's a big fan of the way the car drives and finds the comparison with his Golf GTI intriguing: "The Golf's 1.8-litre engine is more involving, but the Porsche feels like a proper sports car with the front engine, rear-drive balance. I also think it's quicker than many people give it credit for as you have to work the engine more than modern cars. After driving my everyday modern car, I have to move my foot much more on the Porsche's throttle pedal.
"I think the 944 is better balanced than the contemporary 911, which I know is a bit controversial. However, the 944 is refined and has more creature comforts, so it's very comfortable for longer trips. I'd like to take it back to Edinburgh for some photos of where the dealer was that serviced it during Donald's ownership. I'm also planning drives to Le Mans and elsewhere in Europe."
However, this is not a high days and holidays classic car. Hawkins still uses it just as Donald would have and says: "I can throw my mountain bike in the back or head off for a drive from home in Oxfordshire into Wales for the day. I've even used the car for the tip run, which raised a few eyebrows. It also makes me smile when people are surprised at me using the car in winter. I just really like using the 944 and it fits in with my needs."
Having tipped the 944 in the 2021 Hagerty Bull Market, and refreshed our collective memories of just how good they are to drive and how well they weather, we couldn't agree more with Hawkins' choice of car. And seeing someone like him using and enjoying it on a regular basis will get the nod of approval from countless petrolheads.
Read more
Porsche 944 coupé Buying Guide (1982 – 1992)
The Toyota GR86 is a modern day Porsche 944 | Jason Cammisa on the Icons
Our Classics: 1967 Porsche 912