Welcome to Freeze Frame, our look back at moments from this week in automotive history
"From eight o'clock onwards the air was disturbed by exhaust notes of varying character" is how Motor Sport described start of play at Donington Park in March 1933. No surprise there, you might think; anyone who has visited the average weekend club meeting at the Leicestershire circuit will hear a similar cacophony as the day's events get underway. However, in March 1933, this was happening for the very first time at the newly-opened parkland circuit.
How much is your car to insure? Find out in four easy steps.
Get a quote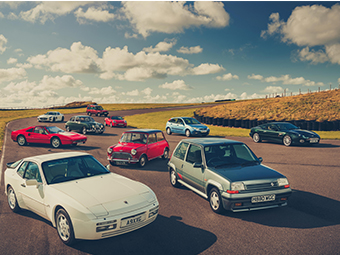 With motorsport still in its relative infancy in the 1920s and 1930s, there were few purpose-built circuits in Britain – though Brooklands had got the march on most as early as 1907 – but plenty of appetite for places to race ever more sophisticated cars.
This interest was seized upon by both the Derby and District Motor Club, and J. G. Shields, the owner of the Donington Park estate between Derby and Loughborough. Today its location beside the M1 makes it convenient for motorsport enthusiasts across the country, and its proximity to the London-Leicester-Derby road was an attraction back then, with other entrepreneurs planning to set up further circuits nearby.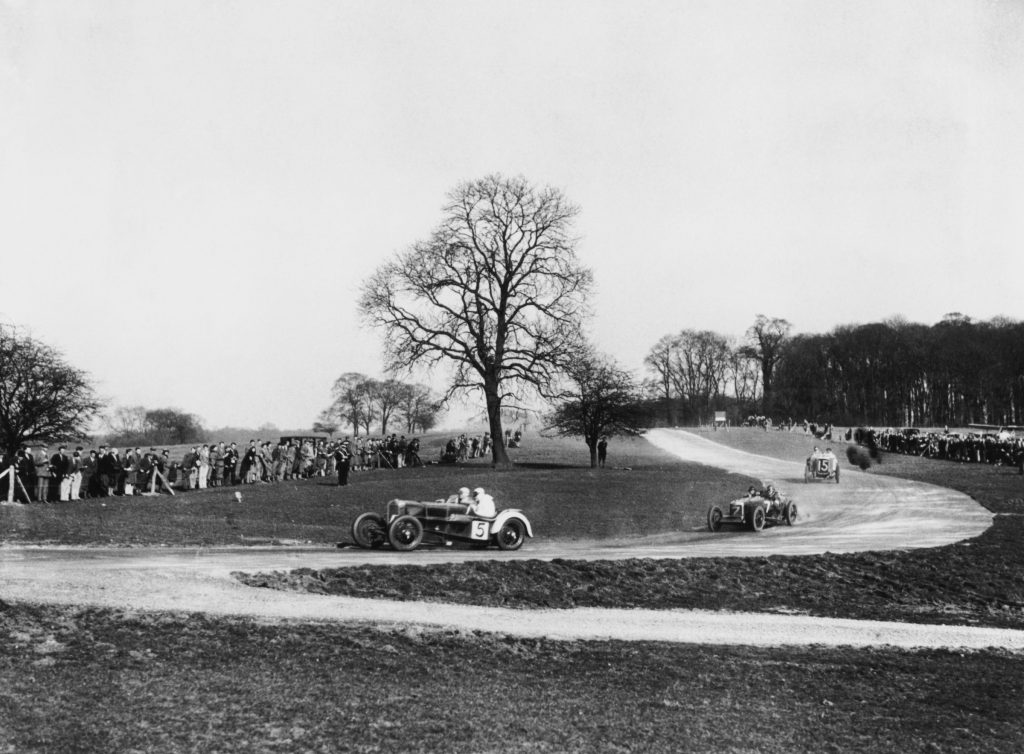 Donington already had a storied history, formerly owned by the Earls of Huntingdon and then used to detain German officers during the First World War.
The original circuit layout comprised 2.1 miles of the parkland's roads, specially widened to around 20 feet for the purpose of racing, in a layout not dissimilar to its current-day configuration. Drivers started 150 yards before what's known today as the Old Hairpin – a corner even in 1933 that Motor Sport's journalist wryly observed wasn't really a hairpin.
Contemporary maps make it easy to place each corner in relation to its modern equivalent, but photographs show it to be much more wooded than anyone familiar with today's circuit would recognise – no doubt focusing the mind as the circuit played host to faster cars blasting between the trees and farm buildings, and past bridge gantries, over the next few years.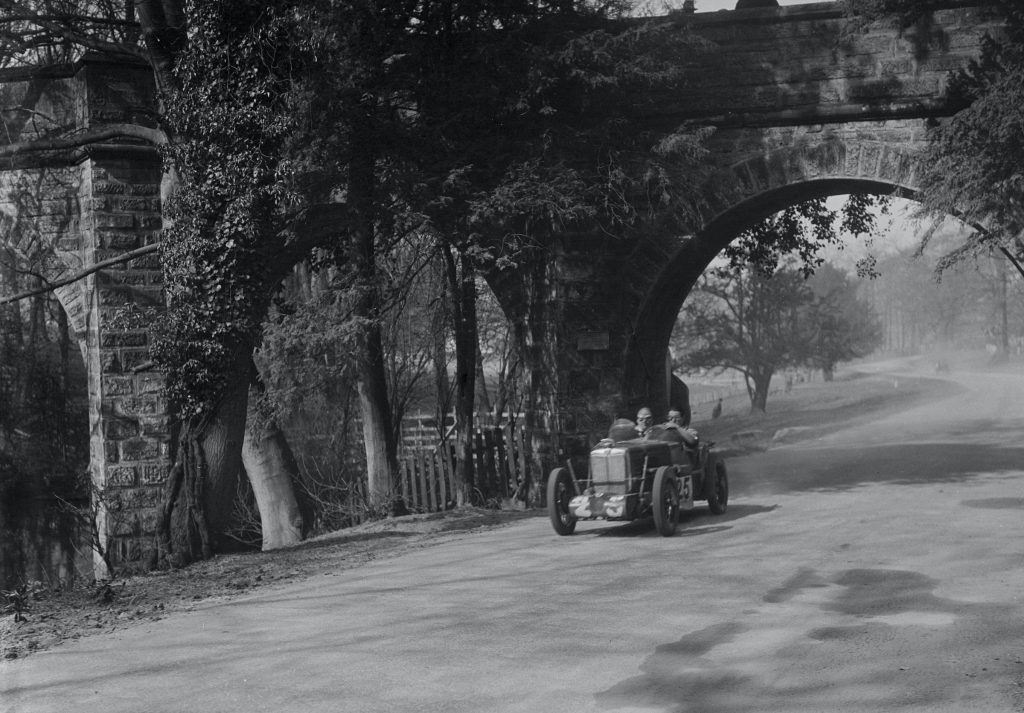 Racing in 1933 though kicked off with an event for 850cc models, and Eddie Hall in a supercharged MG Midget would achieve the honour of becoming the circuit's first winning driver, passing the supercharged Austin of R.F. Turner before Starkey's corner – a fast left-hander described in no doubt understated fashion as "the scene of some exciting moments".
Nothing quite so exciting as Donington's second meeting two months later however, where an ambitious drive to make up time saw the rear wheel of B. Sparrow's Austin 7 succumb to the pressure at the Hairpin, tipping the car over on the off-camber right.
Remarkably both Sparrow and his riding mechanic survived, though not without injury. Sparrow, still in the car when it came to rest, suffered a cut to the head, and his passenger a broken thigh. In a comedy of errors, the ambulance then became stuck in the soft ground beside the circuit, and highlighted the still fairly rudimentary nature of the early track's facilities.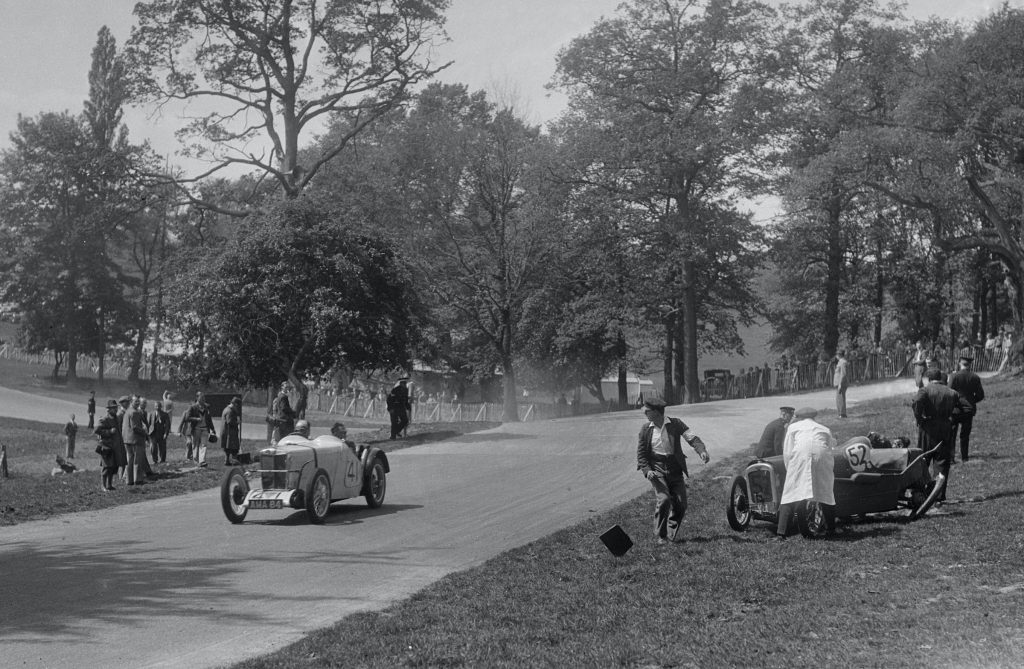 When war broke out in 1939 the circuit would once again be home to the military, this time as a transport depot. Donington's renaissance in the 1970s though can be credited to Tom Wheatcroft, who moved his car collection into a building by the track and reopened the newly refurbished venue for its first post-war race in 1977.
A failed bid to host the British Grand Prix led to upheaval between 2007 and 2009, but since 2017 the track has been in the capable hands of Jonathan Palmer's MotorSport Vision – and, doubtless like many motorsport fans, we can't wait to get back there when racing returns post-COVID, starting from April's Masters Historic Racing meeting, and with spectators at MSV venues welcomed from April 17 at the earliest.