Dear Edd
I recently inherited some money from a dearly departed aunt, and have always wanted a Volkswagen Camper. The plan would be to take it camping, surfing and exploring with our young family. However, friends tell me they're slow, unreliable and rusty, not to mention expensive, and that I should buy a more modern Caravelle instead, which is nearly none of those things and safer, too. I don't mind getting my hands dirty, so what should I do? 
Paul Sturgess, Wendover, Buckinghamshire.
Edd says:
I've never been able to shake that fantastic feeling of having your home on your back. I lived in a converted Dutch army T2 van for a while which was great fun. I didn't worry about the lack of facilities – the UK is very well serviced with campsites now – but the engine was a little bit gutless.
Your friends are correct, this is a case of style versus function. The best thing to do is rent a few first, get out on the road and live the dream before committing to the dream. That way you can try campers from different eras, and get a feel for what best suits your needs, and bear in mind as your young family gets bigger they're going to need more space – side awnings and pop-tops can help with that.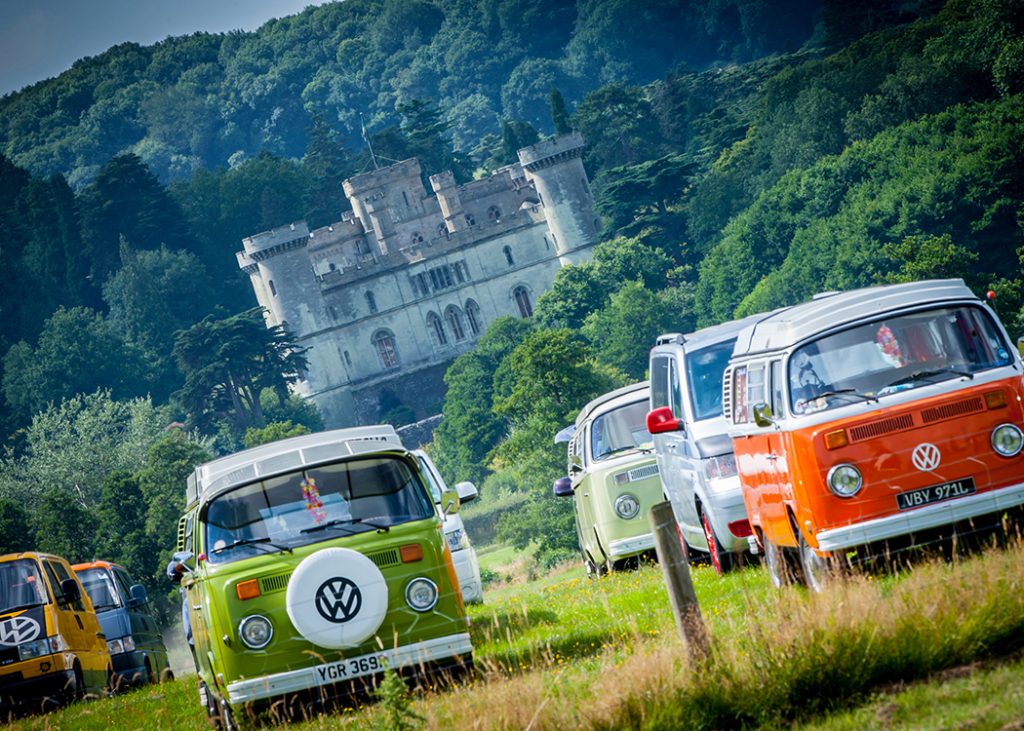 A T1 split-screen is super-cool but as the earliest of the VW Campers they're quite basic and quite small. The Type 1 Beetle engine and low gearing (unless modified) makes them one of the slowest on the road (remember, the more fully-loaded your van is the slower it's going to get) but if you're technically minded, or have an endless chequebook, you could always put in newer running gear – which is probably what I'd do. If you bought a completely gutted van, companies like Just Kampers sell fantastic build-it-yourself kits, and stock a huge range of parts. You could even have one electrified, and with PV roof panels as well as a solar awning you'd be less limited by range, plus, your fuel costs would be next to nothing. What an adventure, drive into the wilderness, stopping in new places while the sun charges your van with endless free energy!
A T2 bay-window version would have more interior facilities and be a little bit quicker but having driven many up and down to Cornwall – some of those hills can be a real nightmare – they're still as slow as the turning of the tide. There are loads of conversions available including the Danbury and the Devon, with the Westfalia 'Westy' probably being the most famous – which means it's the most expensive, but it's easier to get spares. I drove to Spain in a T2 and it was absolutely freezing when we got up into the mountains, especially in the middle of the night, because our heater wasn't up to much; a later Brazilian model sports a water-cooled engine so would provide better interior heating (and a bit more oomph), but failing that, you could get an aftermarket Webasto or Eberspacher plumbed in heating unit. The more sporty Porsche influenced Type 4 engine will give you more power, particularly the 2-litre iteration but parts are a little less easy to come by and the fuel bill will creep up a notch.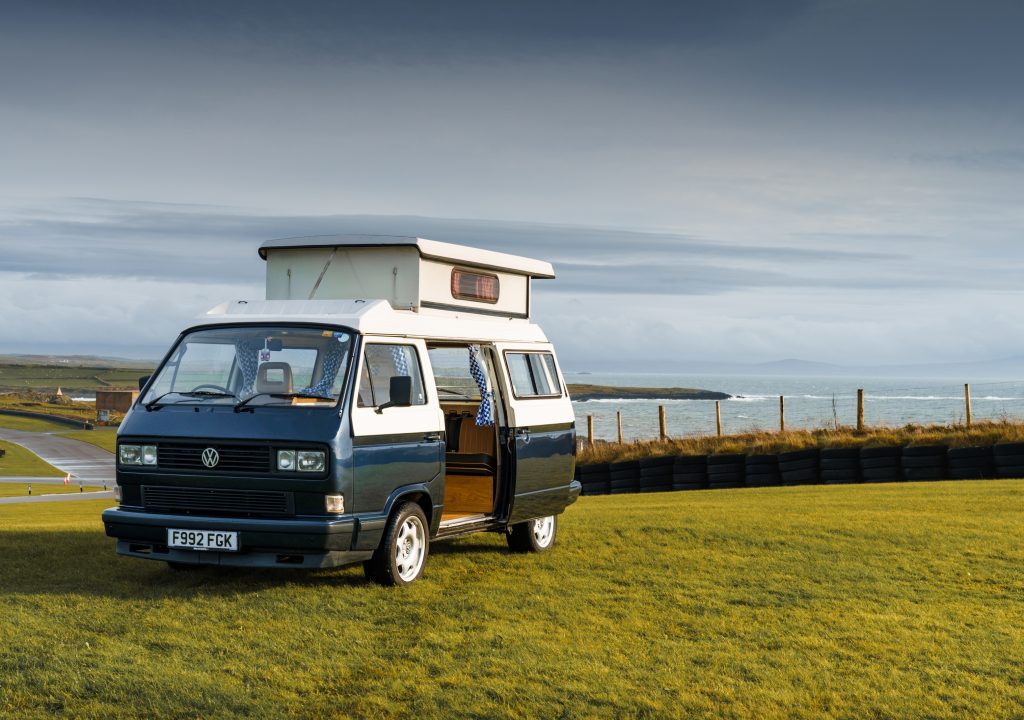 The next one up is the water-cooled or air-cooled Type 25 'Wedge' or T3, but this is where they start to lose their charm. They're bigger, have nicer handling and you can get them with double sliding doors. Although super rare, if you can find a South-African specced van with a five-cylinder Audi engine, you'll have no problem with power or speed because those things are monsters – it can easily do 80-odd mph. The 2.1-litre injection engine would be my second choice, but stay away from the diesels and 1600s to avoid T2-like journey times.
I suspect the Type 4, which hails from the Caravelle era, will be your sweet spot. It's not quite got all the mod cons of VW's very latest – the ID. Buzz that was inspired by the original Splittie – but it's also not insane money, and although their more modern engines lack the distinctive charm of the famous flat-four engine they are more refined and come with a little more power too. It's charming-ish, but new enough that everything will hopefully still work and you can still get all the bits to repair it.
Some would argue that the T5 and T6 versions have the least hippie charm and they are certainly the most complex when it comes to getting your hands dirty. On Workshop Diaries, my YouTube channel, my own trusty T5 runabout recently gave me a huge amount of grief when I was simply changing the oil filter let alone when I then had to tackle the nightmare job of a faulty air conditioning system. Being the most current models, their prices will be very strong but in their defence they come with many toys and modern luxuries and do love chomping the miles; mine has managed over 300,000 and is still going strong. Also VW's factory own camper conversion, the California, is very slick and comprehensive but also confidently priced so may put too much pressure on the budget.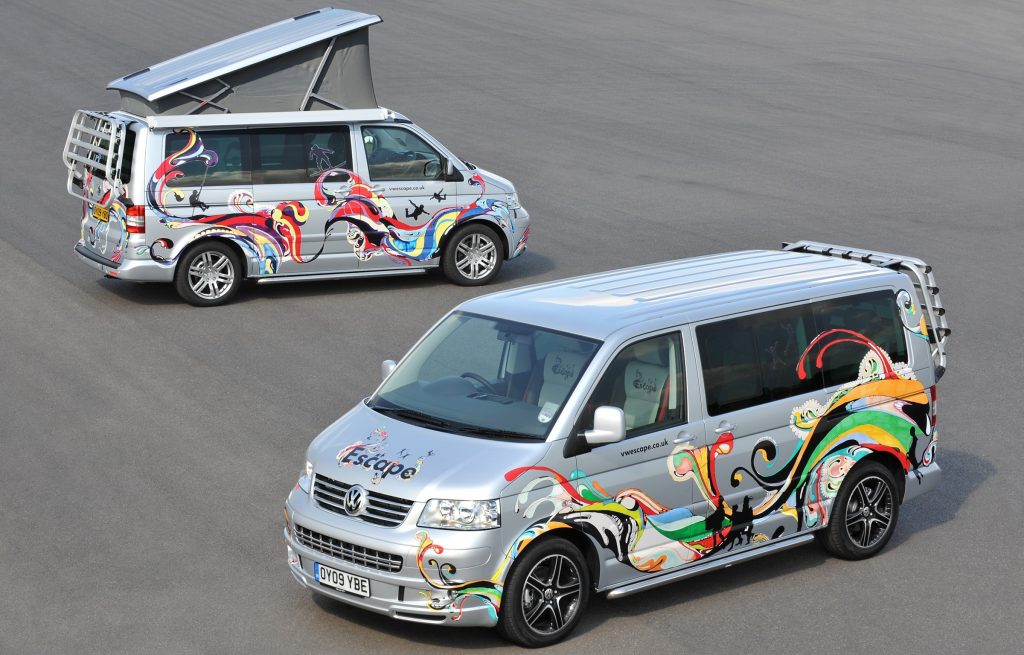 Ultimately the dream of tinkering is alluring to a point, so something with a more modern spec is more likely to get you to where you want to be – and it'll actually have things such as a working fridge and cooker. It's a tricky decision, so pick wisely, but if you go for an earlier one, accept it for the experience it's going to be. Let the journey become part of the holiday. If you are hoping to venture further afield into Europe then also check that the camper you have chosen is eligible for breakdown or roadside recovery as many years ago my own Bay-window was deemed too old to be covered!
However, sorry to say that now is the worst time to buy a camper because prices inflate at the beginning of the season, but Auto Trader, Volksworld, Camper&Bus and marque clubs are great sources of information and advice; they'll also give you an indication of what you could expect to spend.
As with any vehicle, get as much service history as possible. If it's been restored, try and find out who restored it, and talk to them. Rust will be the biggest issue on the older vans, it's always the wheel arches and sills that suffer most, so take a little magnet along so you can see how much filler is in the bodywork. One other thing to look into is the seat belt arrangement for the rear seats as the early vans would not have come with them as standard, but will often have been added by previous owners.
After my own T2 I developed a slight obsession with life on the road, and went on to get an American RV. With a coffee machine, multiple rooms, toilet and shower on board it was like a whole house on wheels but tootling around in it wasn't very easy, nor was reversing down narrow lanes – it was a proper adventure, but I'd advise going with something smaller. Whatever you choose, you've definitely got good times ahead.
Got a question for Edd China? Drop it into the Comments, below, or send your query to enquiries@hagertyinsurance.co.uk. Remember to give plenty of detail so Edd can give the best advice possible.
Read more
Stars in your eyes: How to buy a classic camper van
Volkswagen T25 video: "You'd make memories in it" | Hagerty UK Bull Market List
Your classics: The Thompsons and their 1961 Volkswagen T2 split screen 'snail'