Heading out for a drive is one of the great joys of classic ownership but, instead of turning round and heading home at the end of the day, what if you want to keep on going? A night, the weekend, a week, longer? For a great escape and starry starry nights, you need a classic camper van.
We've already written a buyer's guide to classic caravans – and yes, classic caravans are a thing, now more so than ever – but camper vans offer the added convenience of being self-contained and somewhat more wieldy. If you've every tried reversing while towing a caravan, you'll know what we're talking about. Thankfully, there's a whole world of classic campers out there, every bit as diverse as cars or motorcycles.
How much is your car to insure? Find out in four easy steps.
Get a quote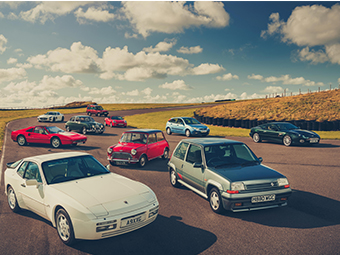 Some names will be familiar, such as Dormobile, Sprite or Westfalia, while others will be less common such as Bedouin, Paralanian or Sun-Tor. Whichever takes your fancy, there are some basics to choosing a camper van for your next adventure.
Some fundamental decisions have to be taken, as Austin Watts of the Classic Camper Club explains: "Start with the basics: do you want petrol or diesel power, a runner or restoration project? How many people will the camper need to sleep and how big do you want the body? The age of the vehicle might also have a bearing on how far you can travel and how quickly. The better equipped the camper, the more comfortable and self-sufficient you'll be on longer trips."
As with any classic, there are checks to be made for the mechanical components and bodywork. Most classic camper vans are based on commercial vehicles, such as the Bedford CA or CF and Ford Transit, as well as the ubiquitous Volkswagen T2 and T25 models. If you're looking for a restoration project, the VWs are the best starting points as you can buy almost every part to repair or replace rusty panels and worn out mechanical components.
Ant Sullivan, general manager of Dormobile which has been producing camper van conversions for many different vehicles since 1952, tells Hagerty: "Try to buy a camper that is complete as it's the details and small parts that can be the hardest to track down. Coachbuilt bodywork also presents more challenges for restoration, though this is the same for any low volume classic vehicle.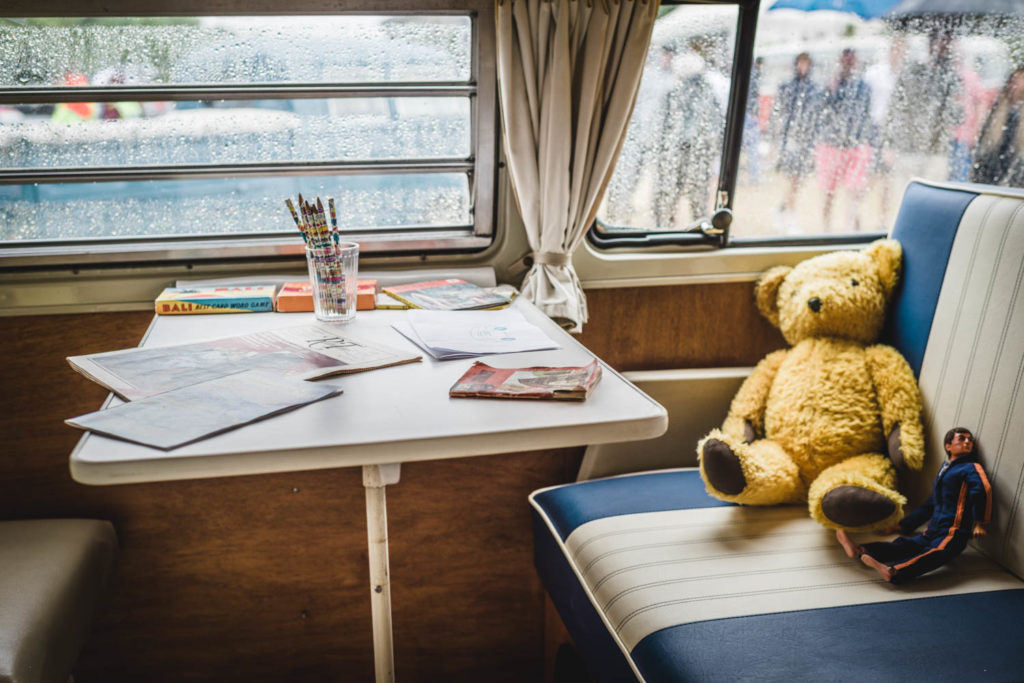 "Where you need to really spend time looking at a classic camper is the interior. Unlike cars where you check the seats and carpets, a camper has so much furniture to inspect and it could be in any kind of condition. Sometimes your entire decision to buy or not will depend on how much work you want to put into the interior. If you are happy replacing original cabinetry with modern ones, no problem. There are plenty of off the shelf units available. However, if you want to keep it authentic, prepare for a potentially arduous trawl of the internet, enthusiast clubs, Facebook pages and a lot of hard work."
Safety is another big factor with classic campers that goes beyond the expected engine, brakes and electrics of a car. Sullivan explains: "Take a good look at all of these, including wiring, gas pipes, gas bottle location and condition. Be extremely careful when recommissioning gas and electrics in classic camper vans. The gas pipes will almost certainly need replacing with new. Gas lockers should be fitted with appropriate venting, so have a local camper or caravan fitter check the gas and electrics to advise on the best way forward.
"It may be the case that you need to start again with modern equipment. Carbon monoxide, smoke alarms, fire extinguishers and smoke blankets should all be fitted before you start using your new camper."
If that all sounds daunting, renting a classic camper van is a great way to try before you buy. Martin Dorey, author of The Camper Van Bible, recommends renting. "Some people find out very quickly a camper van is not for them when they rent, saving themselves thousands. There are loads of options out there now, so you can have a holiday while doing your research."
To that end, Dormobile rents modern campers for £100 a night in off-season, and £130 a night in peak season. Cool Camping offers a classified section of vintage camper vans available for hire all round the UK, with prices around £100 a night for something like an adorably kitsch Volkswagen T2. A quick search online will reveal plenty of choice, but check independent review sites carefully.
The cost of a classic camper will vary tremendously. Its age, rarity and following, not to mention its condition and the general appointments aboard any conversion, will greatly influence the cost. A project camper could be found for less than £5000, but for something in good order you can expect to pay twice as much. VW T2s will cost from in the region of £15,000 but there's a wide price range. You could also consider conversions of Land Rovers or vans – after all, it's about exploring and sleeping, and a 4×4 or van will offer capability and practicality respectively.
Above all else, speak with those in the know. Owner's clubs, or indeed someone that owns the type of camper you are considering, can be a terrific source of information, buying guides and market values. Failing that, arrange for an inspection by a camper van specialist.
Do your homework, play your cards right and before you know it, you could be sleeping like a baby beneath a starry starry night.
Read more
A VW Type 2's Journey from a well-loved family classic to the lawns of Goodwood
Plastic fantastic! The caravan is making a comeback and you could tow the line too
Italian coachbuilder expands its range of retro Citroën Type H vans