The caravan is making a comeback. And, while long-standing fans may say that it never went away, the COVID-19 crisis has seen un upsurge in interest. Offering the freedom to travel that lockdown took away, together with a private environment that's within your control, it's no surprise that AutoTrader has reported that one in three people planning a staycation are looking to invest in a caravan this summer.
If you're here, then the chances are you're probably not that keen on a modern caravan, with acres of plastic and a name that conjures up a flatulence problem. Like others, you're probably after a classic 'van because it could be a cool way to camp. Here's how to get started, work out which vintage caravan is best for your needs and set and stick to a budget you can afford.
How much is your car to insure? Find out in four easy steps.
Get a quote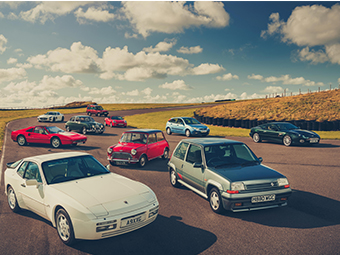 Why are caravans suddenly so popular?
The Caravan and Motorhome Club reports that new memberships are up by 50 per cent since June. Nick Lomas, the club's Director General tells Hagerty that the coronavirus crisis has seen a new type of caravanner. "There's definitely been a resurgence in young couples and young families, people who had a plan to go on a big holiday, where they might be paying, maybe £5,000-£6,000. They've got refunds for that because of the holidays being cancelled and are looking at buying their own caravan or camper van, knowing that they'll actually physically own something at the end of the holiday."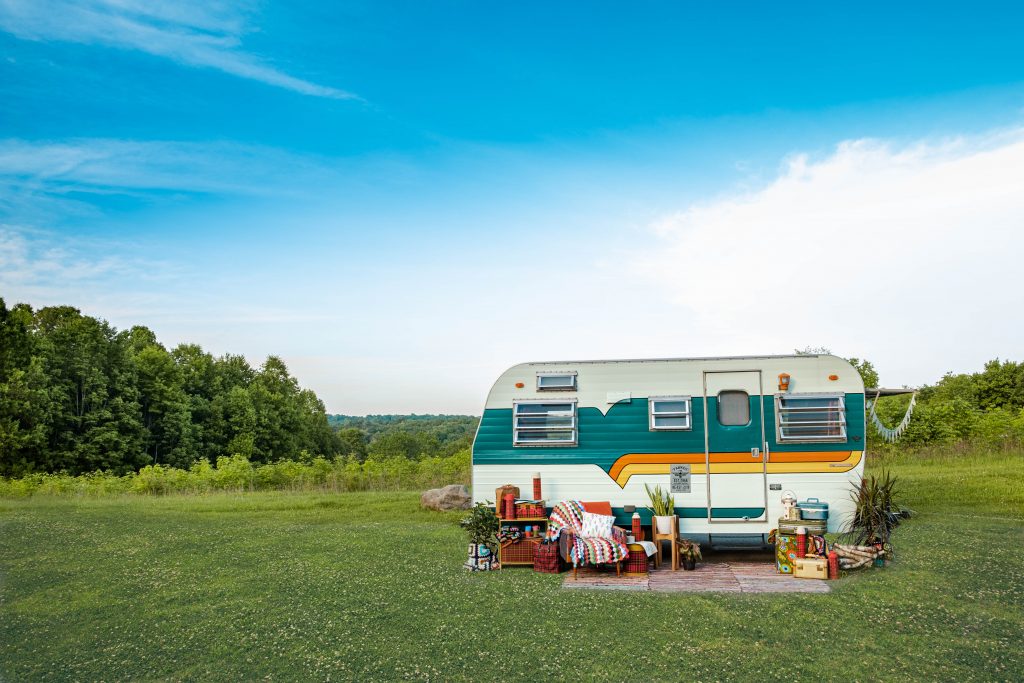 The relative safety of your own home-from-home plays a big part, too, says Lomas. "If people are in the great outdoors on a campsite, they've got plenty of space around them. And you're self contained in your caravan or camper van. That has a certain appeal in the current situation because you can rely on your own facilities rather than having to be so close to people on a plane or on public transport," he adds.
Lucy Jayne Grout of The Vintage Caravan Workshop says that she has also seen an increase in interest. "There has definitely been a surge in inquiries for several reasons. Families realising they may not be able to travel by air and abroad for a while, but also people that just need extra space, maybe a mobile classroom or an office or just a chill out space for the garden. We've also seen an increase in business inquiries, because people have been thinking, 'I don't need to go to the office and do the nine to five any more, and I've always dreamt of running an ice cream parlour, so I'm going to do that. And I don't want a shop because who's going to the high street now?'"
What classic caravan should I buy?
It's important to remember that the type of caravan you choose may be determined by the car you'll use to tow it and the driving licence you have.
For drivers who passed their test before January 1997, the maximum combined weight of car and caravan is 8,250kg and for those who passed later it's 3,500kg unless you take an additional towing test.
Lightweight caravans tend to have a single axle which makes them more manoeuvrable, but they're also smaller. Twin axle vans are heavier, more spacious and require a bit more skill to handle. So depending on whether the vintage 'van is for a big family, a couple or just little old you, practical requirements are likely to dictate the type you should choose.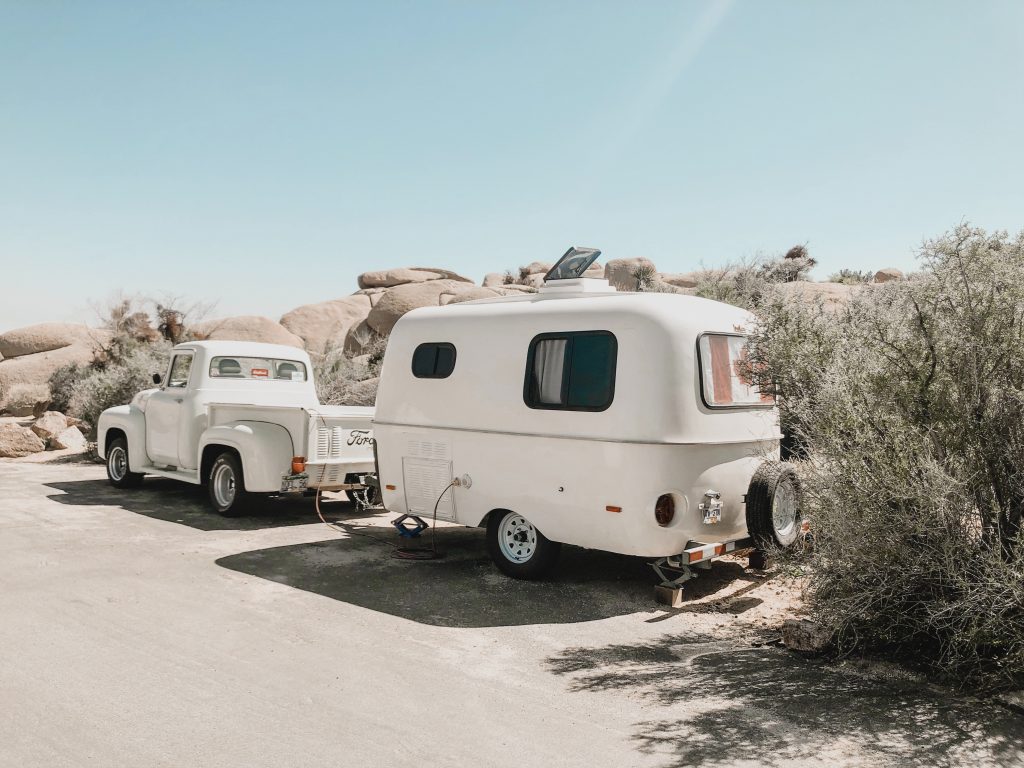 When it comes to style that's obviously down to personal choice. At the top end you could join the Earl of Leicester – President of the Caravan and Motorhome Club – and go for an American Airstream with a polished aluminium body and plush interior.
Or, says Nick Lomas, there are other options if you want to make a statement: "The Rolls Royce of caravans historically was always the Carlight. And there's quite a few people who collect Carlights and restore them. And they like to match them to a particular Rover or Bentley or something similar to create the perfect outfit," he says.
For Lucy-Jayne Grout it's the 1950s and early 1960s vehicles that have the biggest appeal.
"I think I for me, the '50s represented the best looks, the shapes are fantastic," she says. "The design ideas post war were amazing. You saw lovely shapes, lovely designs, quirkiness and doubling and tripling up uses. We have two Barclay Messenger caravans from the '50s, where the entire back of the caravan just lifts up on a pivot to 'bring the outdoors in', which was their slogan. One of the models has a little bath under one of the benches. I mean, it's amazing the thought that went into all the little lockers, it's just very imaginative."
What to look for when buying a vintage caravan
No MOT test is required for caravans to guarantee roadworthiness, so you'll need to inspect any 'van thoroughly, or arrange for a specialist to look at it for you. You can find an expert on the Caravan and Motorhome Club website or get further advice from the Historic Caravan Club.
"Getting spare parts can be quite difficult on older models; you may have to rely on breakers yards. And water ingress on older build caravans that didn't have quite such modern sealants and finishes can also be an issue," cautions Lomas.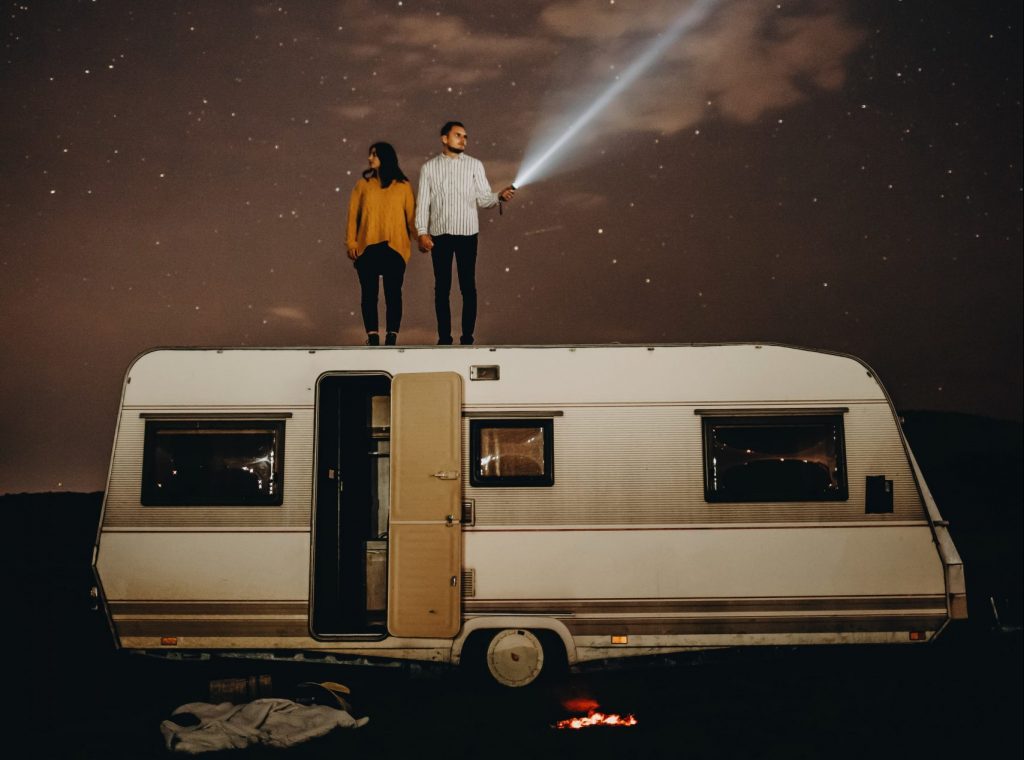 But, says Grout, "There's almost nothing that you can't get rebuilt. So I always really advise people to just buy the most honest van they can. It's very easy for a caravan to be painted and have the upholstery done and for something to look in much better condition than it actually is. So why spend thousands unless you've got proof of the condition and maintenance?"
At The Vintage Caravan Workshop , Grout and her team take months to restore vehicles for customers, relying on the team's engineering skills and her experience as an interior designer to create unique mobile homes.
What to pay for a classic caravan
Grout says that no two restoration projects are the same. "We offer a personalised service, so every caravan and every price is different, but I would say that £20-£30,000 is typical."
That kind of money will also get you a 1960s Airstream, but many have been converted for business use, so you may need to budget for a refit.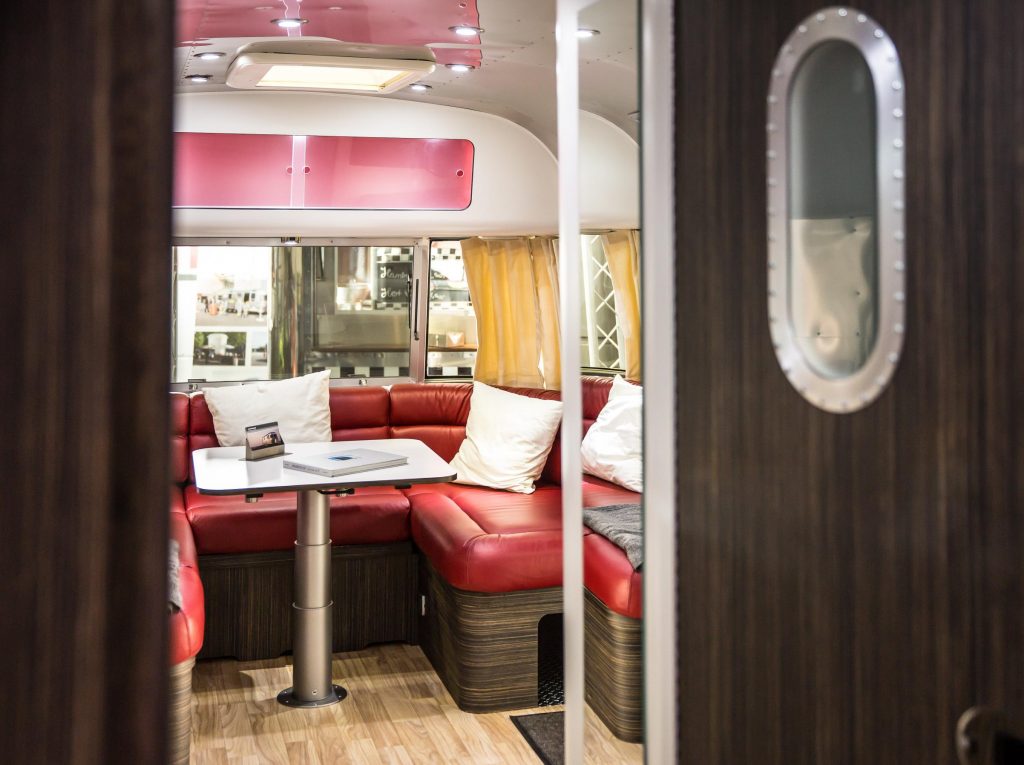 Those wishing to spend less will find many restored classic caravans or potential restoration cases for sale. The likes of Car and Classic carry ads for models for sale, with prices ranging from less than £2,000 to more than £20,000.
So whether you're starting a new business venture, looking for something stylish to tow behind your classic car or just seeking a great escape this summer and beyond, a classic caravan could just be the antidote to the coronavirus you've been looking for.
5 tips for buying a vintage caravan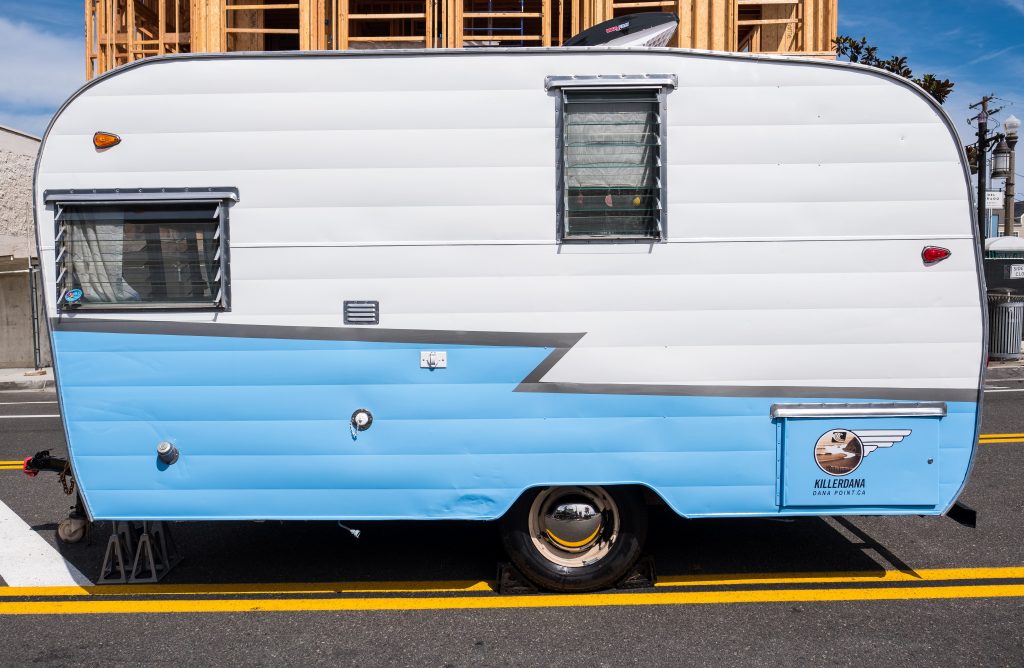 1. Do your research. What size and type of caravan will best suit your needs and pair safely with your tow car?
2. Set a budget – and stick to it. It can be easy to get carried away and buy a project that needs more work than you imagined. So factor in all potential costs with care.
3. Inspect before you buy. This is a chance to have a good sniff inside. If it's musty and the air feels damp, the chances are it's been leaking. Look for signs of damp and make sure fixtures and fittings work safely, if you intend to keep them. Check that all the exterior bodywork is undamaged and not plastered with an excess of sealant. Inspect the chassis, check the bearings and make sure the tyres are roadworthy.
4. Plan the pickup. If you've not towed a caravan before, speak to someone that has and ask for advice.
5. Work out your to-do list. If it's a restoration project, plan it step by step and remember, stick to that budget!
Useful links
Read about a couple's epic restoration of a vintage Silver Streak Clipper