'Best car in the world' was a title Rolls-Royce had comfortably been wearing for decades by the 1960s. Then, suddenly, it was under threat from all sides, with the likes of Cadillac in the US and Mercedes from Germany vying to show the British luxury car maker a better way to do things. The Rolls-Royce Silver Cloud may have been the epitome of restrained elegance at this point, but it was also an ageing relic by the mid-60s. The Silver Shadow didn't arrive a moment too soon.
In one fell swoop, Rolls-Royce did away with separate chassis construction in favour of a monocoque body made by Pressed Steel, which also put an end to nearly all coachbuilt versions not from the factory. Further revolution was served up by the Shadow's new-fangled hydropneumatics suspension and braking set-up that was licensed from Citroën. It gave the new Rolls a supremely smooth ride and instantly put the British luxury saloon back on top when it came to ferrying the world's wealthy in hushed splendour.
How much is your car to insure? Find out in four easy steps.
Get a quote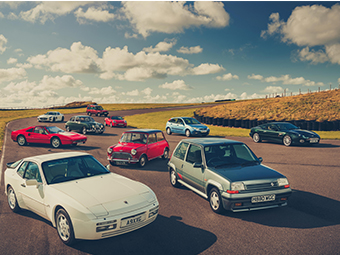 Power for the Silver Shadow, which was codenamed SY at the factory, was about the only thing carried over from its predecessor, along with the Spirit of Ecstasy mascot. The 6.2-litre V8 was far from a muscle motor as it offered an estimated 200bhp, but it was delivered in a smooth, unflustered fashion and could still see the Shadow from 0-60mph in 10.9 seconds. It came with a four-speed automatic gearbox as standard for UK cars in the first four years of production, while export models used a three-speed auto. From '69, all versions adopted the three-speed GM Turbo-Hydramatic transmission.
1969 also saw a move to the larger 6.75-litre version of the aluminium V8 motor. It grew in power to 220bhp, reducing the 0-60mph dash to 10.6 seconds and upping top speed to 116mph from the earlier car's 115mph. More importantly, the extra oomph of the new engine made the Shadow even more refined when cruising.
Prior to this, in 1966, Rolls-Royce had introduced a Two Door saloon model as an option for customers who would previously have sought out a custom coachbuilt model. It was joined by a convertible version in 1967, and Rolls-Royce also offered a Bentley-badged version of all models called the T. In 1970, a long-wheelbase version of the saloon joined the range with an added four inches in the rear doors and floor to make it more of a limousine. For 1971, the Two Door became the Corniche.
Life ticked along nicely for the Silver Shadow as it quickly became the best-selling Rolls-Royce in the firm's history, a position it still occupies today. However, by 1977, some updates were needed and the Silver Shadow II and Bentley T2 were introduced. The most obvious changes were the rubber-tipped bumpers and the small spoiler at the front. There was a reorganised dashboard that was easier to read while driving. It also gained rack and pinion steering for a more precise feel, and improved suspension. The long-wheelbase model was now named Wraith.
The saloon carried on until June 1980, when it was replaced by the new Silver Spirit range, while the coupé lasted until 1982. However, the Corniche convertible proved to be a much-loved model of the if-you've-got-it-flaunt-it crowd, and it stayed in production until 1996. This meant the Silver Shadow had lasted for 31 years. It also means there were more than 40,000 Shadows and its derivatives built, giving today's classic car buyers plenty of scope to find a Rolls-Royce at a reasonable price.
What's a Silver Shadow like to drive?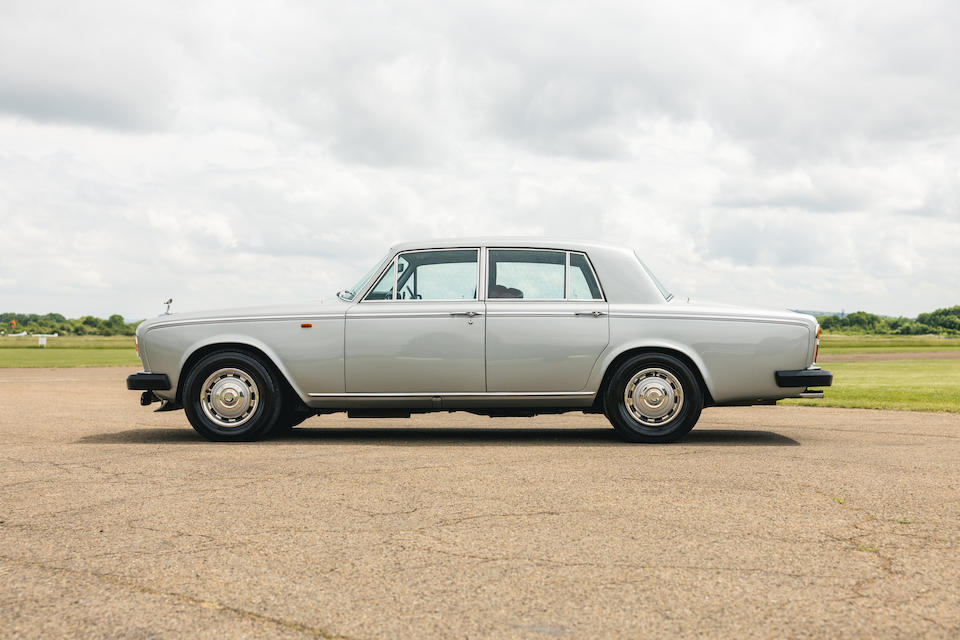 What you want from a Shadow will, to a large extent, dictate whether you buy one of the earlier cars or the Shadow II. With the pre-facelift model, you'll find the ride is pillowy soft, but so is the handling through corners. With its very heavily assisted recirculating ball steering, these Shadows have more in common with the large American land yachts they had to compete with in the US. This isn't a criticism, just a very different approach to how you conduct the car down narrower, twistier roads. It encourages you to sit back and savour the comfort, though it does have decent levels of grip and braking should the need arise to alter course sharp-ish.
With the switch to rack and pinion steering in 1977, the Shadow II didn't morph into a sports saloon, but it definitely feels more wieldy. It's just as easy to park thanks to the considerable power assistance of the helm, but its driver is also more able to place the car accurately into, through and out of corners. There's still a fair degree of lean on the suspension, but better shaped seats in later Shadows hold the driver and front passenger in place to prevent them from sliding around.
In either era of Silver Shadow saloon, refinement is superb, even by today's standards. There's a little murmur of wind noise at motorway velocities, but not much else as road and engine noise are thoroughly damped out. Even stamping on the throttle produces little more than a pleasingly muted V8 whirr and the automatic gearboxes slush through the gears with little perceptible interruption.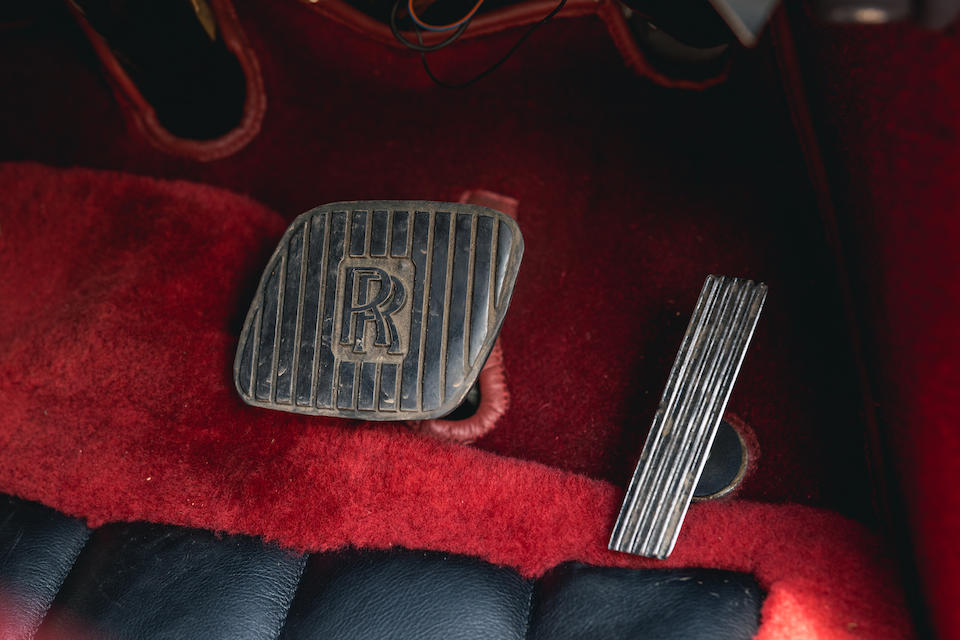 The 6.2-litre V8 may be a touch smaller in capacity and lower in power, but you won't really notice. Neither version of the engine is strained and they work at their best when gently propelling the Shadow forward. This style of driving will also keep fuel economy within faintly affordable boundaries, whereas hard driving or city-only use can see consumption drop to 12mpg.
As for the cabin, the Shadow's driver and front passenger sit in great big armchairs and much higher than in most saloons. It gives a great view of the road ahead and the slim front pillars are easy to see around. Even the thicker rear screen pillars don't impede vision when reversing. The dash of earlier cars takes a little fathoming as its dials and switches are spread across three quarters of the width of the car. In later Shadow IIs, information is grouped more logically in front of the driver and there's a centre console for the radio and air conditioning controls. Slide into the back seats and there are no fancy gadgets, just ample room to spread out and softly cushioned seats.
How much does a Silver Shadow cost?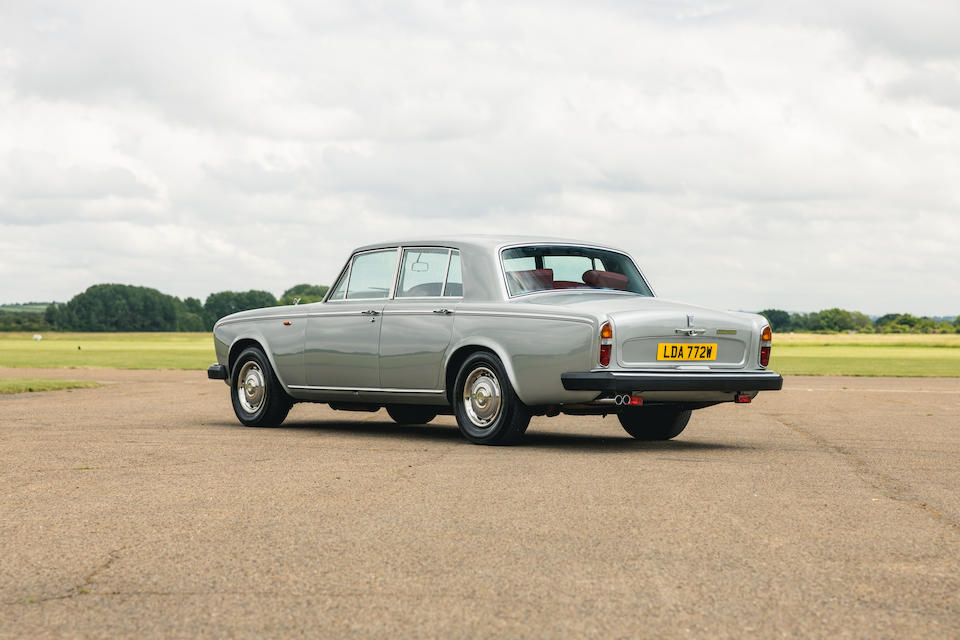 Affordability and luxury meet very well in the Silver Shadow. It's best to avoid rough examples that will need many multiples of their purchase price to make good, so anything around £6000 may be a ticking bomb waiting to detonate amongst your finances. Scruffy but usable cars, which may well have been used for wedding hire, can be found for around £12,000, but it's much better to start your search for a Shadow of any age at £15,000. This will bag you a tidy car that can be improved as funds allow. If you'd rather just have the best, reckon on spending close to £30,000 for a Series I, as detailed in the Hagerty Price Guide, while the Series II isn't all that different in price range.
It's worth adding at this point that the Bentley T Series cars can cost a couple of thousand more than the Silver Shadow, thanks to their greater rarity.
The Two Door and Corniche saloon versions of the Shadow, and their Bentley counterparts, have a growing following. You'll need £40,000 for a good, straight Two Door or £50,000 for a very smart one, which is still remarkable value for a car of this rarity and pedigree. For the Convertible versions, prices start at around £55,000 for the better cars and £75,000 for the best.
What goes wrong and what should you look for when buying a Silver Shadow?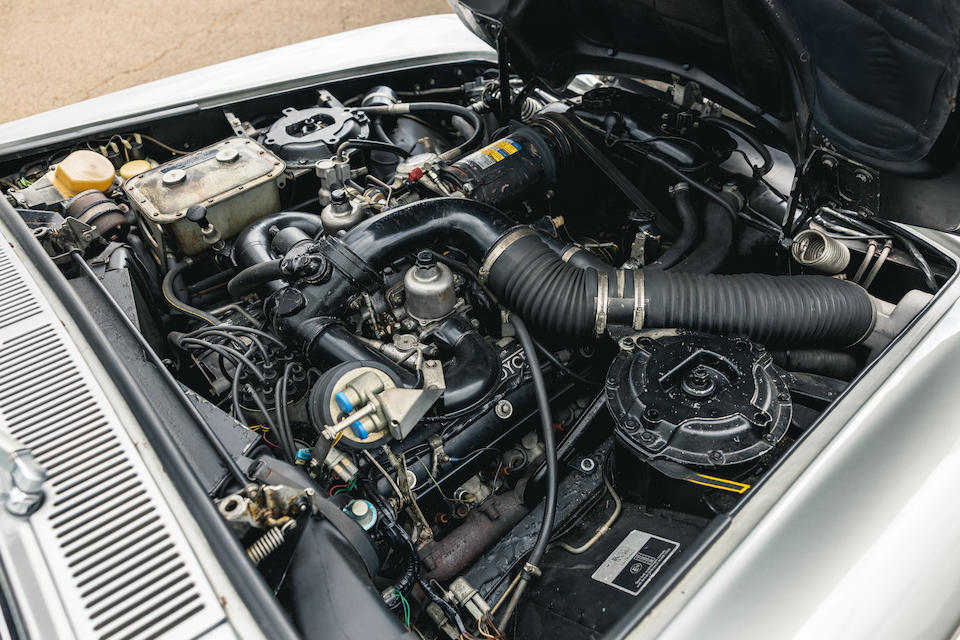 The sheer size of the Rolls-Royce Silver Shadow means that any problems or faults will be more expensive to put right than on most other saloons of this era. There are also the materials used and the complexity of the car that can rack up restoration bills, so choosing a sound car to begin with pays dividends in the longer term even if it's more expensive to buy in the first place.
Starting with the body, rust can take hold all around the wheelarches, sills, inner wings, front and rear valances, and the shock absorber mounts. You also need to check scrupulously around the front and rear screens for any bubbling or signs of overspray, and run your hand over the vinyl roof fitted to many Shadows to see if it's hiding corrosion. Rust can also attack the bumper brackets, and while you're inspecting these have a good look at all of the chrome – there's a lot of it and it's expensive to refinish.
The V8 engine is a strong unit, so all you need to worry about are persistent leaks from the rear main oil seal on the 6.2-litre motor. Later engines had an improved seal. Check any engine for noisy tappets when starting from cold. The four-speed automatic gearbox is expensive to repair, so either make sure it's working smoothly or look for a car with the bullet-proof three-speed auto.
Rolls-Royce made plenty of use of the hydropneumatic system in the Shadow and it's great when working properly. Chasing leaks, however, can be a very pricey hobby. Make sure the car sits square to the ground and not slumped at the back or to one side. Listen for any noises from the two pumps that charge the system's nitrogen-filled accumulator spheres. Obvious noise from these pumps points to worn suspension. The hydropneumatics set-up also powers the brakes, so check the condition of the pipes and make sure the car is being run on the correct RR363 fluid.
Electrics can play up in the same way as any car of this age, but spares are readily available. The same is true of the air conditioning fitted to Shadows, though it can easily cost £1500 to have the compressor rebuilt or replaced.
Lastly, give the interior a good, hard look. Cracked leather is usually able to be restored and repaired to bring it back to life, but damaged wooden veneers will need professional work to bring back their lustre and that's expensive. Also make sure all of the interior fittings and chrome buttons and fixtures are still there as replacing them can take time and plenty of cash.
Which is the right Silver Shadow for you?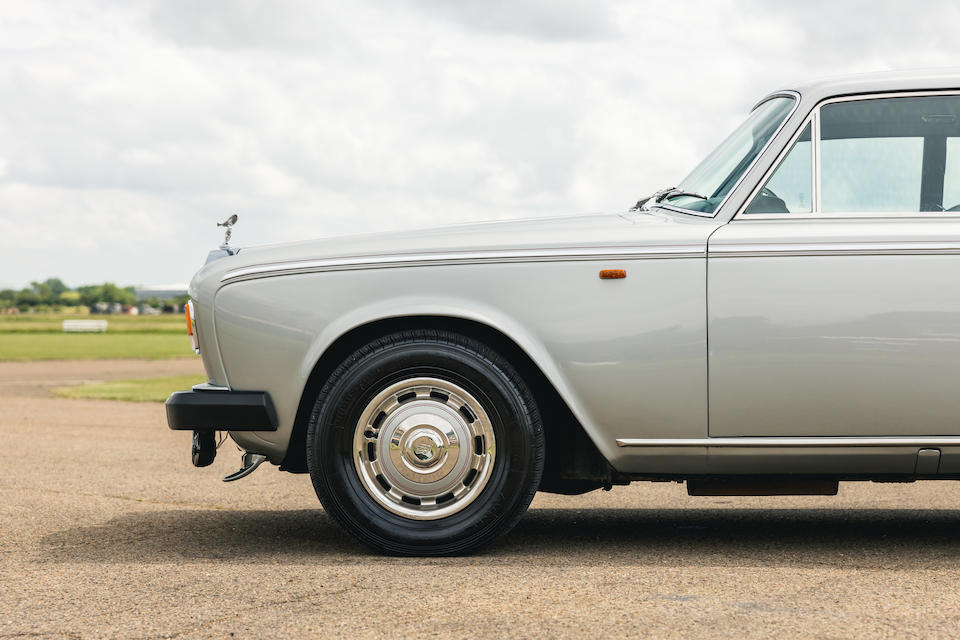 There's a surprising amount to consider when thinking of buying a Rolls-Royce Silver Shadow. Do you want an early 6.2-litre car or the later 6.75-litre V8? Four doors or two, standard or long wheelbase, saloon or convertible? And that's not even including the Shadow-based Camargue.
The best model for using in modern traffic is undoubtedly a Shadow II and there are plenty of four-door saloons to choose from. From 1975, Rolls-Royce fitted its split-level climate control to every Shadow, so only the vert last of the first series cars have this.
Mixing the right exterior colour with a pleasing interior is important and can affect value greatly. Anything in wedding hire white is viewed with suspicion that it will have been neglected in a bid to maximise profit, but do your checks and there are sound examples out there that have a white ribbon lurking in the glovebox. Period colours such as gold, brown and two-tones shades are very much back in favour with Shadow buyers, while traditional Rolls-Royce hues like silver, black and dark blue have timeless appeal.
Some buyers prefer the earliest car simpler, though more cluttered, dash. Others will see the added padding for safety of later dashes as a welcome feature. Cars from 1972 replaced the oil and water temperature gauges with warning lights and buzzers, while cruise control became standard on all Shadows in 1971.
The Corniche convertible is a superb boulevardier cruiser, though some of the 1980s cars came in more garish colour combos. A Two Door saloon is, perhaps, the most desirable of the bunch as it has exclusivity and usability in equal measure. The earlier 6.2-litre V8 is easy to live with, though the 1969-on 6.75-litre motor has the edge in performance.
Read more
Rolls-Royce Camargue review – 2022 Hagerty Bull Market List
Freeze Frame: Rolls-Royce is founded
Review: 2021 Rolls-Royce Ghost