Good vibes only. It's more than an infuriating phrase blighting social media with passive-aggressive blitheness – it's also how the second-generation Rolls-Royce Ghost does business. Here's an example. Next time you're out for a solo drive in your car, watch the passenger seat for a brief (and safe) moment. See it wobbling a bit as you go about your business? That's perfectly normal, and it's a product of the dozens of contrasting vibrations that add to, subtract from, and reinforce each other in a car.
Problem is, that little vibration can be quite annoying to someone who is looking at a seat-mounted multimedia monitor – or, perhaps, resting a laptop on a fold-out seatback table. So the Ghost has a mass damper inside that seat, a heavy pendulum to counteract the bad vibes, leaving your chauffeured binge-watching simply butter-smooth. The notion of a mass damper is nothing new; you'll find it in most skyscrapers, keeping you from tossing your lunch at a rooftop restaurant. But you won't find it in your Lexus LS or Bentley Flying Spur. The Ghost costs far more than these everyday saloons, starting at £249,600 and climbing from there with Sherpa alacrity. But it also offers more.
How much is your car to insure? Find out in four easy steps.
Get a quote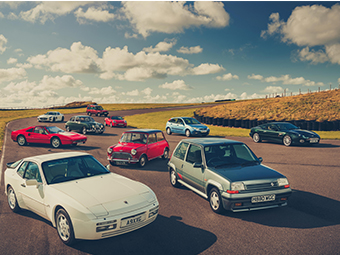 This obsession with good-vibes-only continues throughout the Ghost's structure, which is no longer a posh take on the biggest BMW saloon but rather a rejiggered variant of the aluminium "Architecture Of Luxury" that underpins its Phantom and Cullinan cousins. There are three different types of sound-deadening material in the doors, with one of them specifically designed to mute the boomin' bass of an exuberant traffic light neighbour. The "Planar" system is, quite simply, a second suspension, mounted between the front dampers and the body structure. It's meant to prevent secondary vibrations – think about the little "chunk" motion one gets when running over a reflector in the road – from reaching the driver. There's no active or electromagnetic component to it, but it appears to work remarkably well.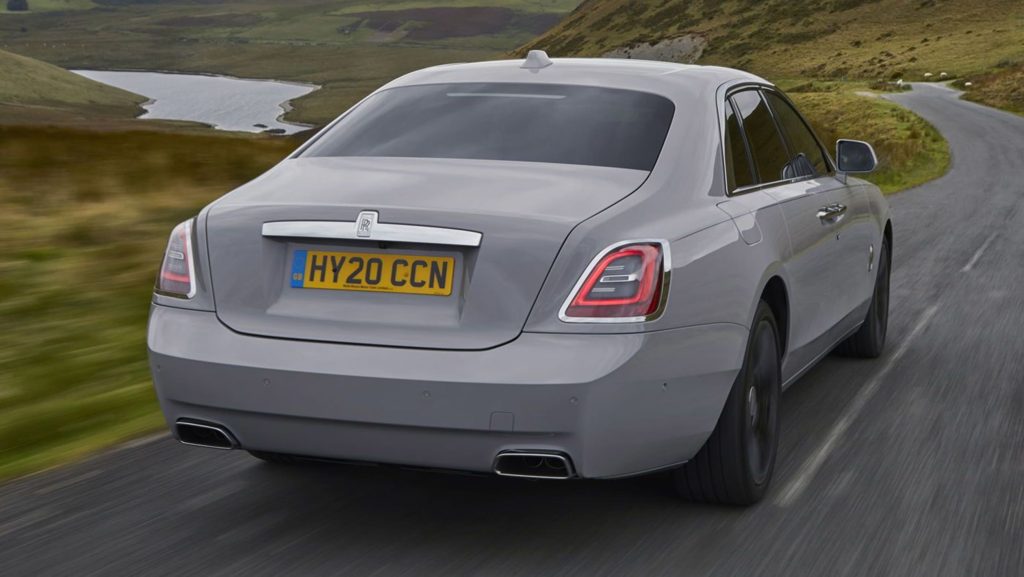 Bigger than the old Ghost, the newest junior Rolls-Royce presents a surprisingly intimate experience to the driver. A wide centre console conspires with big seats and a relatively low roofline to give the impression of just enough space. The cliff-face feeling of the previous car's dashboard, meant to evoke the Phantom using BMW 7-Series bones, is thankfully gone, replaced by a low cowl and a view down the long bonnet that is more Flying Spur or S-Class than Silver Shadow.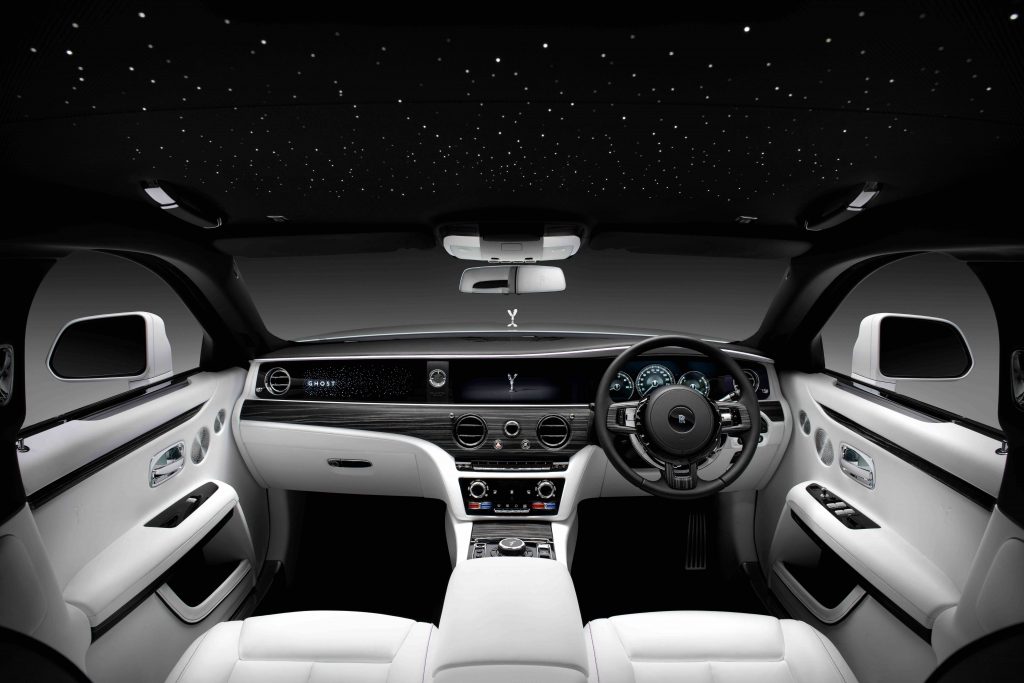 The tabula rasa of a bespoke platform means Rolls-Royce can evoke the past in the Ghost's control surfaces even more convincingly than before. Yet it's a steampunk take on history, with LCD gauges and a constellation of infotainment buttons on the vintage-feeling, thin-rimmed steering wheel. In the heat of an autumn Austin, Texas afternoon, the climate control system is both powerful and nearly silent, courtesy of polished-metal eyeball vents and felt lining for the tubing behind them. All of this is operated via heavily damped, lovingly bechromed switches which would not be out of place in a money-no-object megayacht.
Rear-seat accommodations are relatively simple; you'll find more bells and whistles in some competitor cars. The legroom of the standard-wheelbase Ghost (an extended model with its reshaped roof and additional passenger pampering is also available) is adequate but not extravagant. All four doors are power-operated, this point being made in unsubtle fashion by depriving them of pull handles. The firm's marketing materials speak of "Post-Opulence", implying a lack of adornment. In the case of the interior, it means that you'll need to engage another motorcar company if you want quilted leather and the like. These seats would not be out of place in a 1982 Silver Spirit, which is high praise in an era where some of the competition is sailing dangerously close to the wind of the Los Angeles lowrider aesthetic.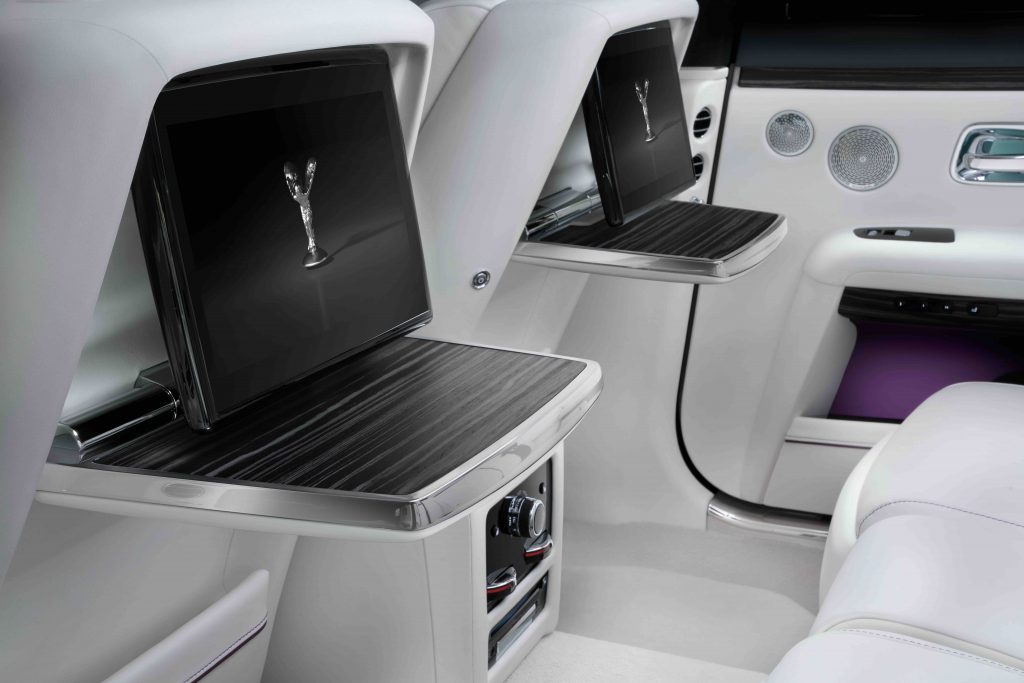 The close-coupled cabin and the simplicity of interior design suggests that the Ghost is meant to be that most potentially self-loathing of vehicles – the "driver's Rolls" – but the car dispenses with the Damoclean difficulty of an appropriate ride/handling balance by simply being excellent at both. It's very fast in a straight line, as was its predecessor, and for the same reason, namely a twin-turbo V12. Rolls-Royce representatives warned us repeatedly about the possibility of accidentally going far too fast for conditions, something we shrugged off until we found ourselves very placidly traveling at more-than-misdemeanor speeds without truly realising it. Presented with a sharp curve at speed, the Ghost simply bends through without much fuss and with no feedback whatsoever through the fingertip-light steering. This is as it should be; if you don't like it, buy an AMG Benz. Our impression is that the Ghost can easily double the posted speed in most corners, regardless of whether the sign says fifteen or sixty-five.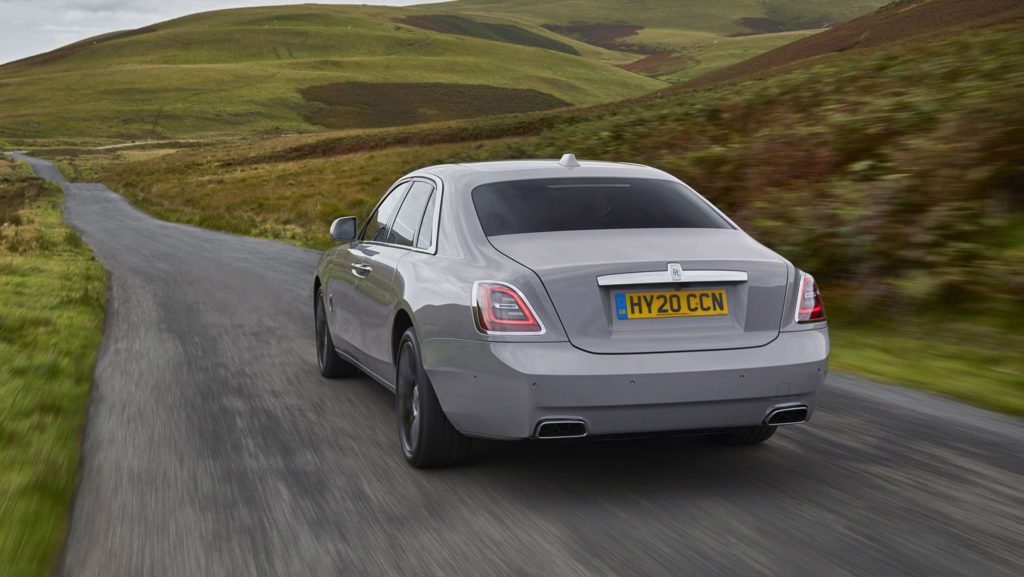 This car could be successfully operated anywhere one could drive an S-Class. It's not fussy about steep driveways or tight parking-garage spirals. Unsurprisingly, the first few hours behind the wheel are marked by innumerable ohmygosh this is a Rolls-Royce moments, but after a while one's focus shifts to the sheer usability of the thing. The simplicity of the controls and the light touch of both steering and brake make it a compelling long-haul companion. It's so much less hassle to drive than a big German sedan or even Titanosaur SUVs; in fact, one suspects there's some money to be made by replicating this simplicity of operation in an affordable luxury saloon. Mazda has attempted as much with its latest 3 hatchback.
Complaints: Even the "Bespoke" audio system option seemed a little short on power in our pre-production test car. Real doorhandles would be nice in a pinch. Ventilated rear seats should not be a four-figure option in a quarter-million-plus-pound luxury car. There is almost no situation in which a sane person wants to apply full torque in leisurely fashion to third gear at thirty miles per hour and therefore the transmission should be smart enough to recognise this and immediately supply the right ratio. LJK Setright's famous saying about a turbocharged engine and automatic transmission being perfect partners is occasionally found wanting in the Ghost; perhaps it's because the gearbox is too busy using its fancy satellite terrain recognition features to listen to an unambiguous demand for full afterburner from the cockpit.
This is all minor stuff. The new Ghost is so good, so perfectly judged against the desires and foibles of its potential owners, that any criticism comes off as mean-spirited. In reality, your humble author has just one problem with the car – namely, that it is a little too subtle in traffic. We found ourselves face to face on a four-lane motorway with a fellow in a lovely two-tone Corniche; he didn't seem to notice the Ghost. Post-opulence, indeed. Not to worry. There will surely be a Wraith and Dawn coming to gratify the attention-seeker in all of us. In the meantime, the new Rolls-Royce charms on every level and will surely thrill its owners. Good vibes only, indeed.
2021 Rolls-Royce Ghost
Price: from £249,600
Highs: Fast without being furious, effortless in operation, an unashamedly real car in a market segment filled with toys.
Lows: A little generic-looking, slow-witted drivetrain, costs as much as three well-equipped Mercedes S-Class, really should have a proper Parthenon grille and to hell with anyone who feels differently.
Summary: Like the Silver Shadow before it, this Ghost aims to pamper its buyers in uncertain times. Unlike the Silver Shadow, it exceeds the cheaper competition in every measure and covers ground like a French TGV. Recommended.
Via Hagerty US