There are poster cars and then there are poster cars, and the Ferrari 308 is a scarlet-red (and it was always scarlet 'rosso' red) heaven-sent masterpiece that was lusted after in period and would later become even more lust-worthy after appearing as the wheels of choice for Magnum P.I., the Hawaiian-shirt-wearing private investigator played by Tom Selleck.
For all that, it is a relatively common Ferrari, one that doesn't cost eye-watering sums of money to buy. According to the Hagerty Price Guide, the values range from less than £40,000 for a slightly scruffy, late example to around £130,000 for a concours example of one of the rarest early cars.
The 308 was born out of adversity. Ferrari's 308 GT4, the four-seat model that replaced the Dino 246, in 1973, proved to be a sales dud. Its awkward cab-forward design by Bertone was not universally liked, but there was more. A fuel crisis and Enzo Ferrari's initial refusal to badge the 308 GT4 as a Ferrari made it a hard sell. Something had to be done quickly following the GT4's launch. The answer was the rapidly developed 308 GTB.
How much is your car to insure? Find out in four easy steps.
Get a quote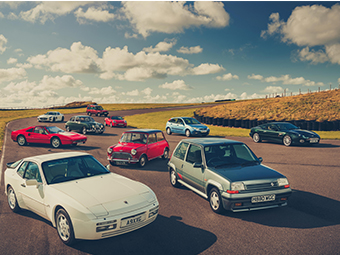 Pininfarina's Leonardo Fioravanti had already put in the ground work for a Dino 246 successor, so a new two-seat sportscar was ready for the 1975 Paris motorshow. It was based on a shortened GT4 steel tube chassis, with the handling honed by no less an authority than Niki Lauda who was driving for the Ferrari Formula 1 team at the time. Lauda helped tame the early prototype's snappy on-limit handling and made the 308 a junior supercar everyone could enjoy.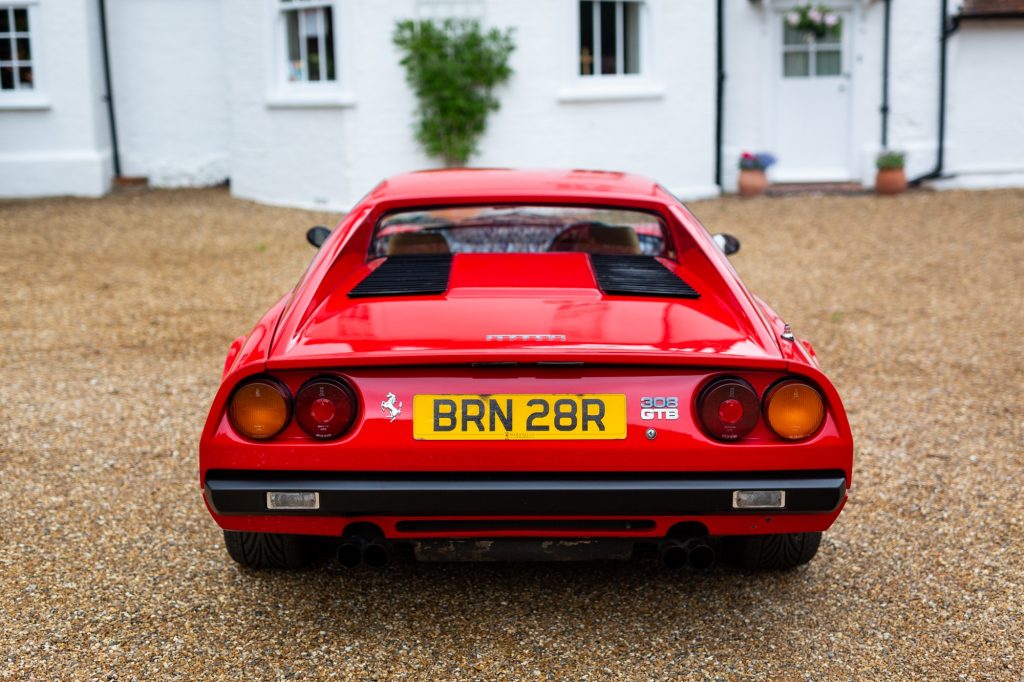 The 308 GTB went on sale immediately after making its motorshow debut. The first cars were unusual because they had a glassfibre body – earning them the 'Vetroresina' label, from the Italian word for glassfibre. Production figures can be a contentious issue with the 308, but Ferrari itself says 808 Vetroresina cars were made, while others say it was 712. Total 308 production of all models, including the targa-topped GTS and smaller capacity 208 models for Italian tax regulations, came to more than 12,000.
This makes the 308 one of the most numerous Ferraris ever made and easily the most attainable pre-1990s model. After the introduction of the original GTB, Ferrari launched the GTS in 1977 with its removeable roof panel. A fuel-injected version of the 3.0-litre V8 engine was introduced in 1980 and the name changed to 308 GTBi or GTSi to reflect this. However, power dropped from the original's 255hp, or 240hp for US models due to emissions equipment, to a measly 214bhp (205bhp for US cars). To counter this, Ferrari gave the 308 a four-valve-per-cylinder update in 1982, adding the 'Quattrovalvole' tag to denote this. Power went up to 240bhp to restore performance for European cars, with US versions pegged to 230bhp.
Ferrari also offered the 308 GTB body with a smaller bore unit of the V8 to give a 1990cc capacity in the 208 GTB and GTS that meant they avoided hefty taxes in Italy and Portugal for cars with engines of more than 2.0-litres. With a modest 155hp, Ferrari added a turbocharger to this smaller engine to take power up to a much more respectable 220hp. This turbocharged 208 could cover 0-60mph in 6.6 seconds and go on to 150mph. A 308 GTB, by comparison, could offered 0-60mph in 6.5 seconds and 154mph all out.
We'll concentrate on the two-seat 308 models in this guide, but the same buying advice applies to the earlier GT4 and later 328 cars that share most of their parts with the 308.
What's a 308 like to drive?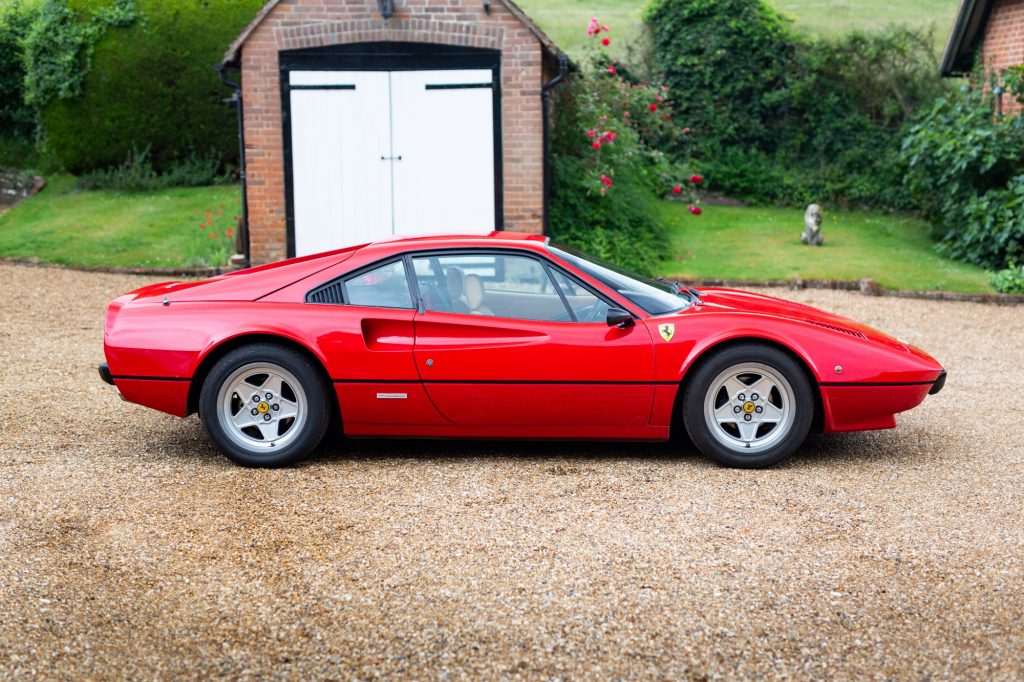 Ferrari positioned the V8 engine transversely in the 308, which helps keep the car remarkably compact by modern standards. This, in turn, means any 308 is very easy to use as it occupies far less space than even most current hot hatches and you can use more of the road's width to place the Ferrari. You will need to think about how you approach corners and bends as the unassisted steering is heavy when loaded up at speed, and heftier still at very low speeds, but the reward is excellent feel and feedback.
Another element of the 308 that requires forethought is the gearchange. From cold, second gear is very reluctant to engage without risking a crunch of non-meshing gear teeth. Far better to let the 'box warm up and swap from first to third as it does so, using the lovely open metal gate and dogleg shift pattern. When the transmission's oil has heated up, the gearbox still needs a positive action to take it from one gear to the next cleanly, but familiarity helps here. Likewise, the clutch pedal has a long travel and is very firm, though not to the point where you actively avoid low-speed driving conditions. You'll also find the pedals are offset to the centre of the car due to the front wheelarches, while the driver's footwell is also quite cramped for anyone with larger feet. In this respect, the 308 – like so many other cars of the period – shows its age.
Because of the car's impossibly low height (at 44 inches, or 112cm, it's not much higher than a GT40) taller drivers will find the 308 snug, so a GTS will offer more comfort when its targa roof is removed. However, the driving position is decent and longer trips are fine thanks to the adequately padded seats, while you can actually see out of the thing far better than in a modern supercar, so using the 308 in traffic is not the heart-thumping trial it is in some of its contemporaries. Find a car with air conditioning and even hot days are to be enjoyed from inside the 308's cabin.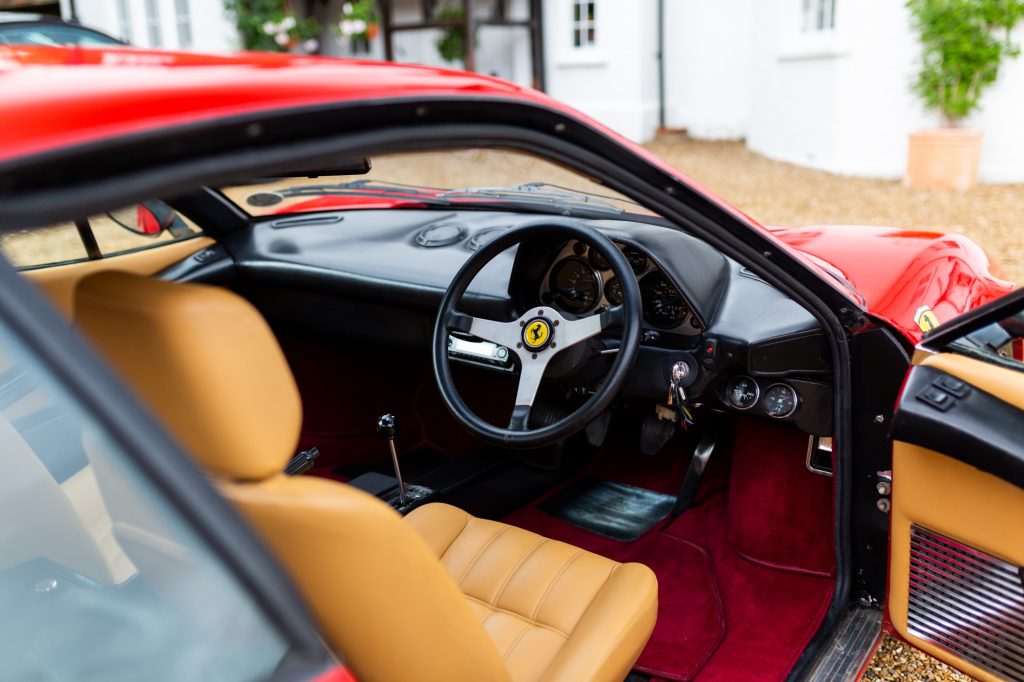 Acceleration varies from decent to quick depending on which 308 model you choose. The 1980 to 1982 models are the slowest as they have the least power; almost any modern hot hatch will see it off from the lights, even if they won't turn as many heads as they go. Go for the earlier carburettor models or the later Quattrovalvole 308 and you'll keep pace with the hot hatches. However, you'll be having a lot more fun as the Ferrari rewards a driver who takes the time to work with the car, makes the most of its power band as it revs past 7500rpm, and uses the car's balanced handling to carry speed through corners. The touch of Niki Lauda is evident in a well set-up 308 as it tends to gently understeer when pushed, giving the driver sufficient warning that adhesion is running out. You'll also find the ride is far more supple than the latest crop of supercars thanks to the tyres' broad shoulders, especially if the car wears its original 14-inch alloy wheels and not later, larger replacements.
At higher speeds, the cabin gets a little noisy with wind and road noise, but few will worry about that as they enjoy the Ferrari experience. Initially, the 3.0-litre V8 engine doesn't sound that special, though carburettor models have an added edge with their intake note. When the engine is warm and you can use full revs, this problem disappears as the Ferrari V8 has a distinctive note that is more race car than US muscle car.
How much does a Ferrari 308 cost?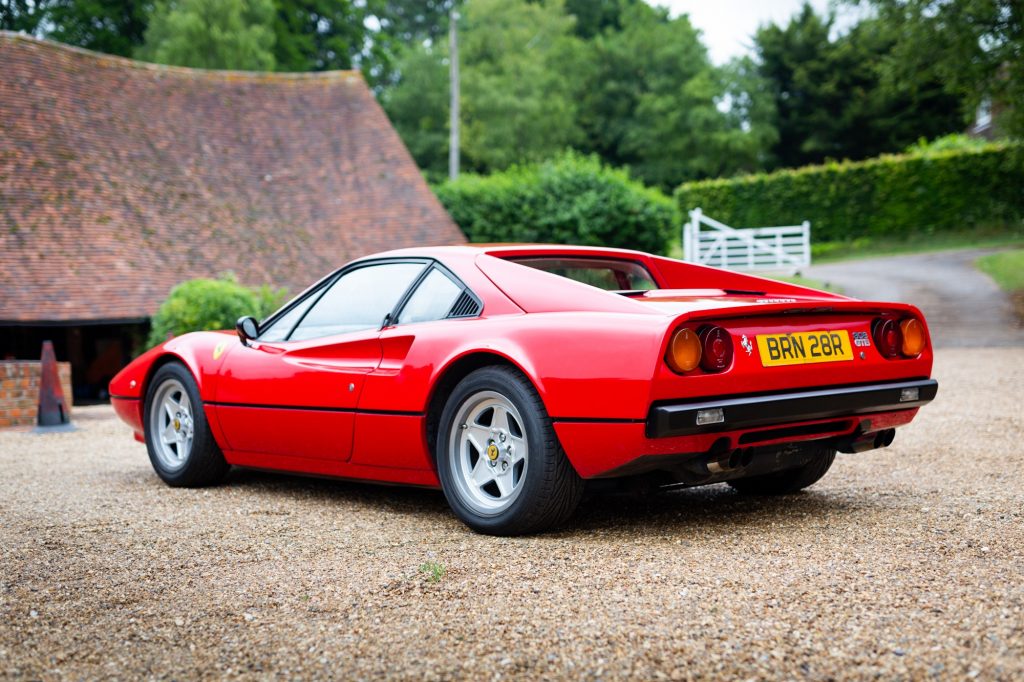 In the eyes of collectors, the most desirable Ferrari 308 is the early 'vetroresina' glassfibre model, partly as it's the rarest but also because it's the lightest and fastest. Find one of these in peak condition and you'll spend £130,000 or more depending on its history and originality. A later steel-bodied GTB with the same engine will typically cost around £50,000 less, which gives you a clear idea of how prized those glassfibre models are by collectors. An early GTS will add 10 per cent compared to the price of a GTB.
The underdogs of the 308 world are the 1980-82 GTBi and GTSi as they are the slowest. In perfect condition, a GTBi will fetch £70,000 or £50,000 for one that is ready to use and enjoy without any worries. The GTSi version will cost about 20 per cent more, according to the Hagerty Price Guide.
Look for a Quattrovalvole model of 308 GTB and a very tidy and usable car will be around £65,000, while a minter will come in at £80,000. The open-top GTS version in similar conditions will be £68,000 and £100,000, respectively.
What goes wrong and what should you look for when buying a 308?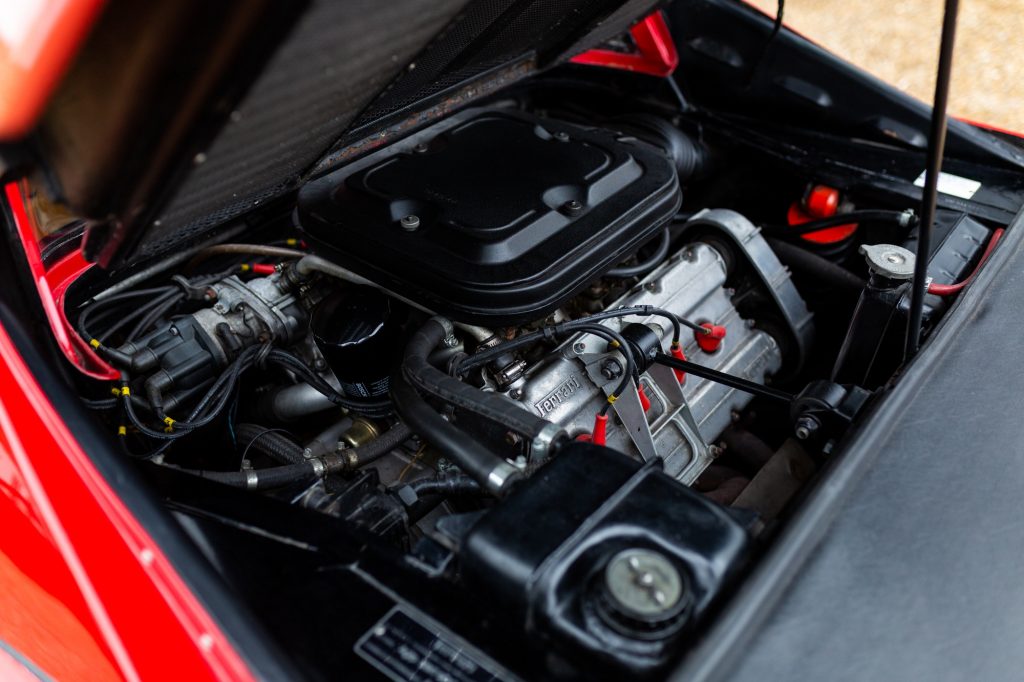 A continuous service history with Ferrari or independent and reputable Ferrari specialists is vital when choosing a Ferrari 308, more so than with most classics. It affects value, mainly because it shows previous owners have lavished the car with attention that separates a 308 which is ready to enjoy from one that's waiting to interrupt your cashflow. Don't be put off by high mileage cars as the 308 is mechanically robust and will thrive on regular use.
The good news for 308 buyers is this is one of the easiest Ferraris to work on, so many servicing tasks cost less than for other models of the same period. Eight cylinders rather than 12 also helps reduce costs for routine service items such as plugs and leads. Ferrari originally quoted 12,500-miles service intervals, but most owners will have an annual check. A clutch should last 30,000 miles, while cambelts are not difficult or especially time-consuming to change.
The engine's cam seals can leak, which is generally down the to car being left to sit rather than being driven. If this happens, you can get the cambelt replaced at the same time to save labour charges. The valve clearances should be checked every 12,500 miles, though it's a wise idea to shorten that for cars that are covering only 1000 miles per year. An engine misfire points to a carburettor model needing its carbs rebuilt. During a test drive, look for the correct engine oil pressure when warmed-through, which is 40-45PSi at tick-over and 85PSi when revved.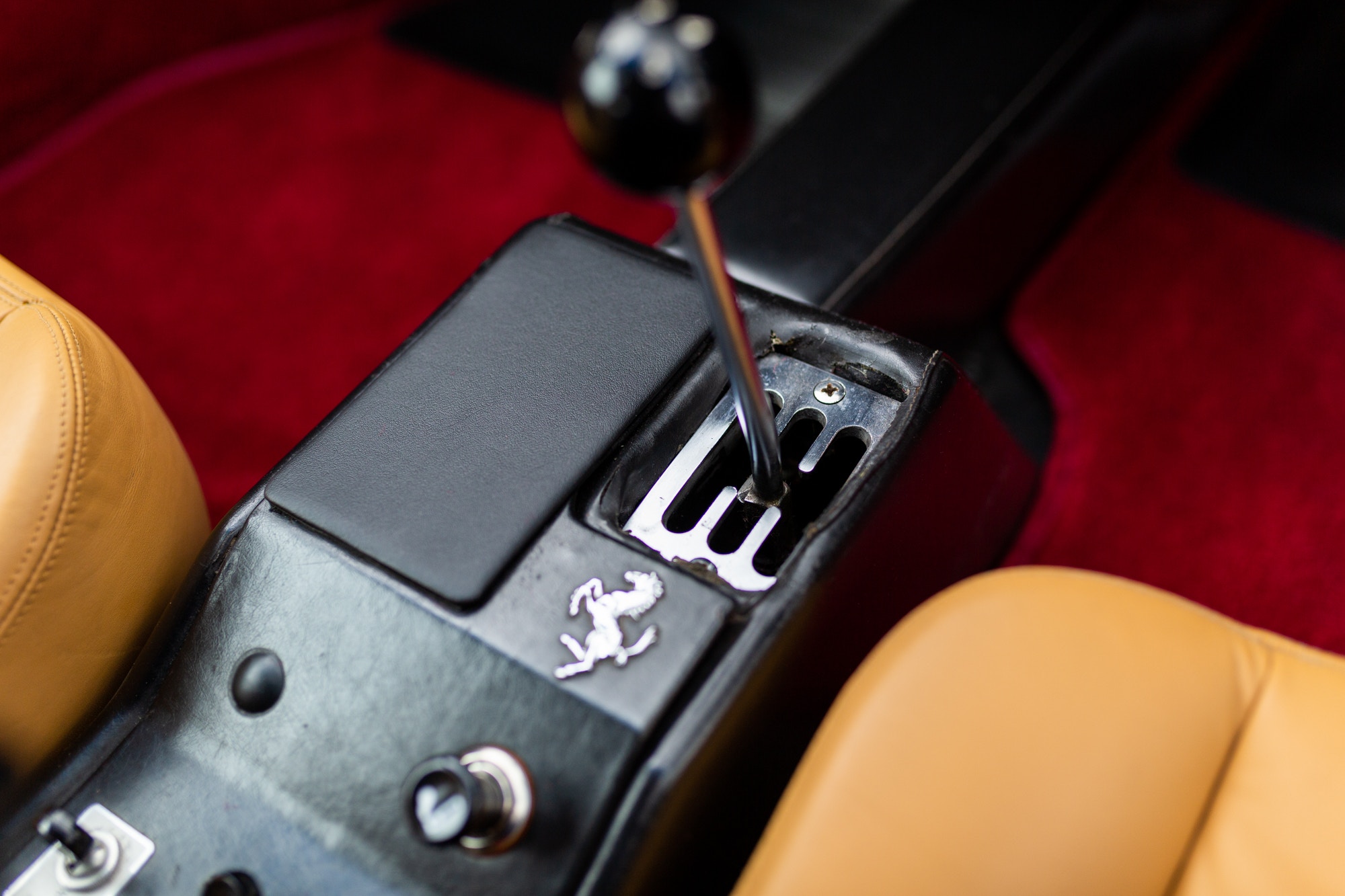 The condition of the interior should be easy to assess. However, look for a car that has all of its interior trim, the correct exterior lights, and all of the extras such as tool roll, jack, service book wallet, and roof cover for the GTS. Original items like these are hard to find and expensive.
Outside, rust is the biggest concern and like any car of this age it can take a hold on a steel-bodied 308 on the sills, lower door sections, rear part of front wings and arches, and along the exterior belt line that is painted black. Also check behind the bumpers. With glassfibre-bodied 308s, you may think you're in the clear, but these cars can hide rotten chassis as water collects between the body and frame.
An inspection by an independent specialist will be money wisely invested when buying a 308 as there are still plenty of cars out there that have had superficial restorations. This is because it was not so long ago that a 308 was an inexpensive route to Ferrari ownership where the cost of proper restoration far outweighed the car's value.
Which is the right 308 for you?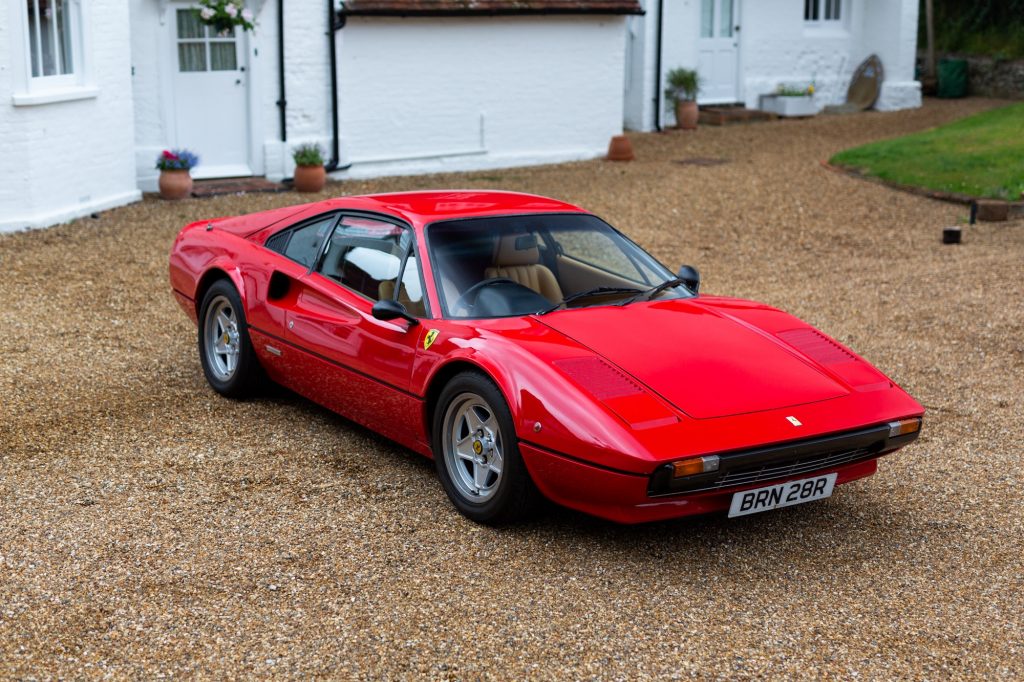 There's more to consider when choosing a Ferrari 308 than you might imagine for what seems like a simple model line-up. First off, do you want an early vetroresina model with the glassfibre body? It's the choice of purists and the most expensive to buy, and it's also the best driving of all 308s. However, a steel-bodied GTB built between 1977 and 1980 delivers an almost identical experience for much less financial outlay.
The fuel injected GTBi and GTSi are the cheapest to buy, but the slowest by some margin. However, modern technology and experience can improve their pace considerably without spoiling originality. As a result, these cars represent a cost-effective road to owning a 308 that's in very good condition for the price of an average earlier car. The Quattrovalvole cars sit somewhere in the middle and are good to drive, as well as being the easiest to use.
Another decision is whether to opt for the closed cockpit GTB or the targa-roofed GTS. The open-top car offers an extra layer of appeal on sunny days and the roof is generally water tight, so you don't have to panic at the sight of rain clouds.
Balancing the cost of buying a 308 against use and enjoyment, many reckon a steel-bodied GTB with the carburettor-fed engine is the pick of the bunch. It delivers keen pace, easy maintenance, and it has that marginally purer driving experience. Whichever you plump for, the poster car of your childhood will finally be in your garage for real.
Read more
How about a Ferrari 328 instead? See the 2021 Hagerty Bull Market List
Ferrari F355 or 360 Modena? Magnus Walker drives the V8 icons
Your Classics: Matthew Lange and his Ferrari Daytona