Welcome to Freeze Frame, our look back at moments from this week in automotive history.
2 November 1959 – First section of M1 opens to the public
Blissful, isn't it? Miles of largely empty motorway stretching into the distance, freshly-laid Tarmac, and a distinct lack of overhead gantries showing lane closures that opened several hours previously.
How much is your car to insure? Find out in four easy steps.
Get a quote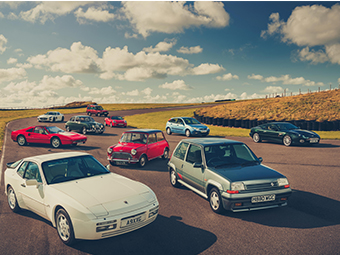 If it sounds too good to be true, that's because the image seen here was taken on November 2, 1959 – on the day that the first section of M1, between the modern junctions 5 and 18, was opened by the British Minister for Transport, Ernest Marples.
The UK was relatively slow on the uptake with fast, multi-lane highways. The A1 had been officially designated in 1921, but was effectively dozens of existing roads linked together under a convenient naming scheme, with a handful of bypasses around major towns, with alternating sections of single lane and dual-carriageway.
In contrast, the first stretch of the German Autobahn system had opened in 1935, 1920s plans pushed through rapidly by the Third Reich, while Dwight D. Eisenhower built upon America's already comprehensive highway system with the Federal Aid Highway Act of 1956, work beginning in August that same year.
England's first motorway didn't appear until 1958, with the Preston Bypass, now part of the M6. A road between London and the north had been planned, much like the Autobahn, back in the 1920s, but ground wasn't broken until 1958.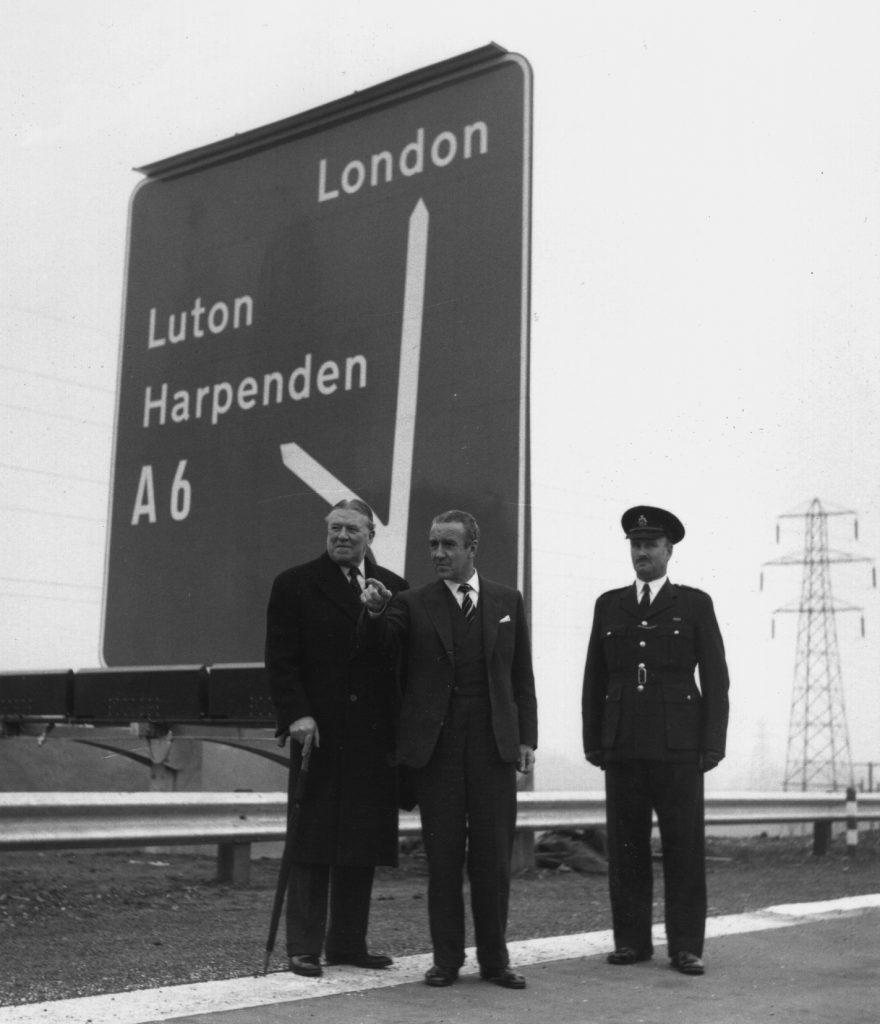 That ground was between Watford and Crick, broadly following the route of the A5, with the section between the modern junctions 10 and 18 built by John Laing and the southern portion by Tarmac Construction. Opened in November by the British Minister for Transport, it would be six more years until the next section, north of Junction 18, was started.
The M1 was originally intended to terminate at Doncaster, but the final route instead passed Sheffield, ending in Leeds, the final stretch of which was completed in 1972. At the southern end, the route was completed in stages from 1966, the final section to junction 1 at Staples Corner opening in 1977.
Initial traffic volume was estimated at 13,000 vehicles daily in 1959. Today, at least pre-pandemic, that figure has risen to more than 300,000, albeit over the full 193.5 miles. And until 1965, the M1 was, much like its partner the A1, without a speed limit.
While the 70mph limit is popularly attributed to outrage over AC Cars testing a Le Mans Cobra at 185mph in 1964, the reality is that a limit was as much down to recent fatal accidents in foggy conditions. Originally introduced as a trial limit, it has remained in place ever since. Perhaps, if traffic was still at 1959 levels, you might even be able to reach that limit on occasion…
Read more
Freeze Frame: Evel Knievel chases Greyhound record
125 years and counting… Autocar archive charts the evolution of the car
"The most incredible challenge" of racing BRM's Type 15 V16