Welcome to Freeze Frame, our look back at moments from this week in automotive history.
24 May 1972: Gravelly Hill Interchange opens to the public
After the 'Magic Roundabout' in Swindon, Gravelly Hill Interchange in Birmingham is perhaps the best-known section of road infrastructure in Britain.
How much is your car to insure? Find out in four easy steps.
Get a quote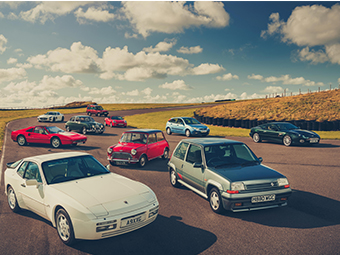 You might be more familiar with its colloquial name however: Spaghetti Junction. And this week, infrastructure fans are celebrating – or at least, acknowledging – fifty years since this stretch of concrete spaghetti in the west midlands officially opened to the public.
Its origin story is, like many roads, both predictable and somewhat mundane, arising from the need to connect a number of major routes in the most logical and expedient fashion. Unlike the Magic Roundabout though whose entries and exits are all local roads, the proposed interchange at Gravelly Hill would need to connect the M6 motorway, the A38(M), and an A38 trunk road, and the non-motorway A38 from the east.
Investigations first began in 1958 and a decade later, the project was given the green light, led by chief engineer Roy Foot. It would need to carry 70,000 vehicles per day, but also included some additional requirements – such as clearing three canals (whose towpaths needed enough room to accommodate horses), two rivers, and two railway lines.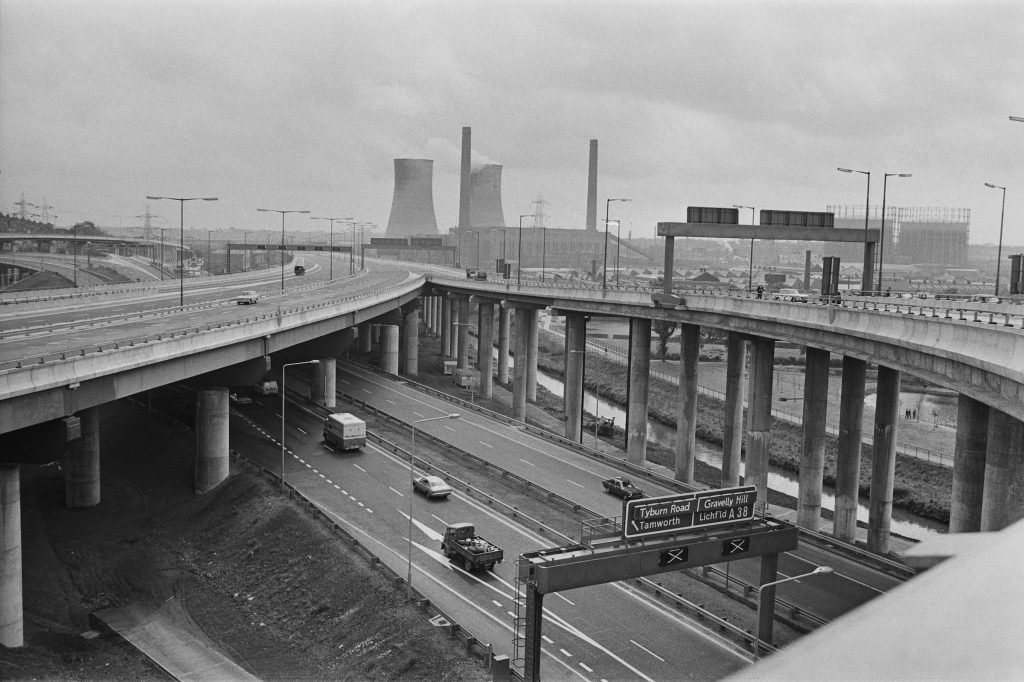 The name? That was the work of newspaper reporter Roy Smith, who, as many of us would probably remark when viewing such a jumble of roads from above, noted its similarity to the tangle of spaghetti on a plate, when reporting for the Birmingham Mail.
Some of the junction's statistics are quite remarkable. For a start, modern traffic volumes have comfortably eclipsed that original 70,000-vehicle requirement, with more than 200,000 vehicles now traversing the area every day. A good 26,000 of those are lorries, making it a vital business route.
As a mostly elevated route, the junction is supported by 559 concrete columns, reports the BBC, the tallest of which tower 80ft into the air, while the site covers roughly 30 acres in total, and overall serves 18 routes both local and national. The site consumes around £7 million in annual repairs.
And with a useful life expectancy of 120 years, the junction is only really just entering its middle age. The next 70 years will no doubt see a greater shift in transportation than its first 50, but Spaghetti Junction is sure to remain among Britain's most interesting infrastructure – whatever happens to be going over it.
Read more
Freeze Frame: A new route underneath the Thames
National Motor Museum picks 50 objects that define motoring history
Happy birthday! Cars celebrating big anniversaries in 2022