Much has been written about the UK motor industry's demise during the '60s and '70s. Missed opportunities abound during that time, where engineering brilliance and ingenuity were quashed by corporate bureaucracy. And if you want a perfect example of how that played out, then look no further than the Rover P6BS.
Spen King, Rover's legendary engineering chief, credited long-serving chairman 'A.B' Smith, with inspiring the P6BS's conception. In the mid-'60s, Rover's range comprised the newly-launched and forward-thinking P6, the aged P5, and the Land Rover. The company had also bought from GM an all-aluminium, 3528cc V8 engine, which it was keen to productionise. Smith's suggestion was to replace the P5 saloon with a sports car to rival Triumph's TR series. In a 1993 interview with Classic & Sports Car, King recalled his response to Smith's proposal: "Right, you want a sports car, we'll jolly-well give you a sports car."
How much is your car to insure? Find out in four easy steps.
Get a quote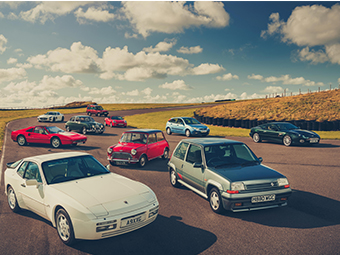 But at this point, conventional thinking went out the door in King's mind. His brief experience with Rover-BRM a few years before had given him a taste for mid-engined cars, and despite scepticism in the industry about their supposed wayward stability and lack of luggage space, King was convinced of their potential.
Using the ex-Buick V8 was a no-brainer, since it offered so much more power and refinement than many all-iron 'fours', with no weight penalty. But packaging it amidships in a compact, fully monocoque structure was no easy task.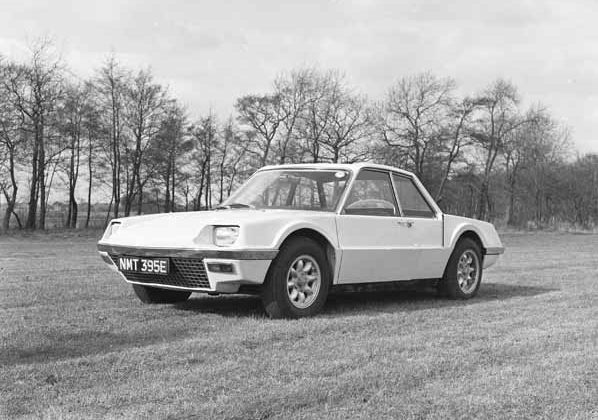 King and engineering colleague Gordon Bashford's approach was to turn the engine back to front ahead of the rear axle. With the gearbox located in front of the engine, weight distribution was centralised and additional weight kept off the rear axle. Using a Rover 2000 gearbox laid on its side between the front seats, Rover-owned Alvis devised a clever system whereby power was transmitted via a chain-drive to the 'box, while at the same time raising gearing and reducing torque-load. A short shaft took drive back to the diff, which sat alongside the engine's sump, but with separate lubrication.
See what I mean about ingenuity? It didn't stop there, either. Instead of going down the normal independent rear suspension route, the Rover P6's de Dion rear axle was employed, removing any additional camber change during cornering caused by having the engine's weight behind the cabin, while also liberating more space for a decent-sized luggage compartment.
Even more practicality came with King and his team creating space for a third occupant behind the front passenger seat. He told C&SC, "I'm a great believer in designing a car from the inside out, starting with people, then putting in the major lumps of machinery as compactly as you can."
The clever tech was clothed in a body that, according to King, was "just drawn and made in engineering with no styling input." Nevertheless, the Abbey Panels-built body featured King's trademark large/deep glazed areas and, even it was unintentional, a svelte, angular and ultra-modern look that would have cut a swathe through the traditional MGBs and Triumph TRs of the day.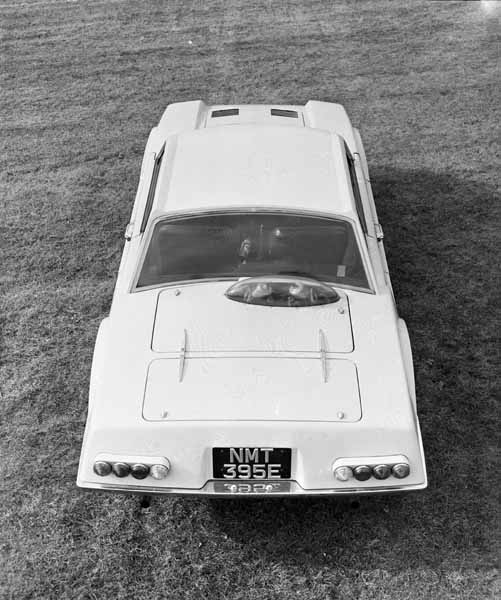 Testing of the BS (for 'Buick Sport) happened under a shroud of secrecy, and often at night and at the weekends at a private test track. Thanks to the car's trim 1270kg kerb weight and the V8's 185bhp output, Rover quoted 0-60mph of 7.0 seconds and 140mph top speed, enough to put it on a par with a a Dino 206 GT.
After the P6BS was unveiled at the 1968 New York Motor Show, Motor was granted an exclusive road test of the car, concluding, 'We cannot recall driving any other road car with more sheer glued-on adhesion than this one,' while praising the car's refinement, and superb ride and steering. Autocar also opined: 'It seems to us that it will be difficult for Leyland to ward off demand which is bound to follow its showing.'
Which may have been the case, more so because Rover's design chief David Bache was already in the process of creating an altogether sexier body for the car (now, renamed 'P9'), incorporating neat features from the BS like its reverse-curved rear window, while adding four headlamps, and even removable T-top roof panels. In short, this fast, desirable, innovative, practical and entirely British-engineered and designed sports car was 90 per cent ready to go.
And then it was promptly killed. In 1968, Rover was subsumed in what was to become British Leyland Motor Corporation (BLMC), joining among many other brands, Jaguar and Triumph. Sir William Lyons saw the P9 as a threat to the future E-Type replacement, and Triumph thought that it would endanger its soon-to-be-launched Stag.
This, allied to the cost of productionising an entirely new model and the onslaught of ever more emissions and safety regulations Stateside put the kibosh on the programme. Which, sadly, is why the only evidence you'll now find of P6BS is the one and only working prototype on display at the British Motor Museum in Gaydon.
Read more
Rover, Bulgaria, and an F1 team owner: The curious story of the Ledbury Maestro
The Handbook of Sloane Ranger Cars: Range Rover
Buying guide: Rover P6 (1963-1977)