When Land Rover launched the original Discovery in 1989, it revolutionised the SUV segment. Despite not being the world's first premium off-roader or the first to come with seven seats, it successfully blended off- and on-road ability with relatively affordable purchase and running costs, and it proved to be a sales hit for Land Rover. Eyeing this success and licking its lips greedily from afar was General Motors.
However, GM faced the usual challenges of engineering a car from scratch. It requires a lot of time, money and resource, and the US giant was short of all three. The answer could be found in its past – team up with another car maker and rebadge their product as your own. GM had already done this before, with the Frontera (a rebadged Isuzu MU), and the same company came to the rescue once again when the second-generation Trooper (launched in 1991) got a new identity as the Vauxhall (and Opel) Monterey.
How much is your car to insure? Find out in four easy steps.
Get a quote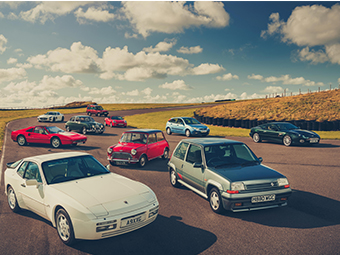 Launched in spring 1994, the six-strong Monterey range was aimed at executive car buyers who wanted a loftier driving position. Back then, SUVs sold in small numbers and were generally fairly agricultural. GM aimed to change that with a car that would tempt Ford Granada and Rover 800 buyers out of their hatchbacks, estates and saloons, and hopefully it would poach a few Land Rover customers too. By cramming the Monterey with all manner of standard equipment, value-conscious buyers would hopefully give this 4×4 a try.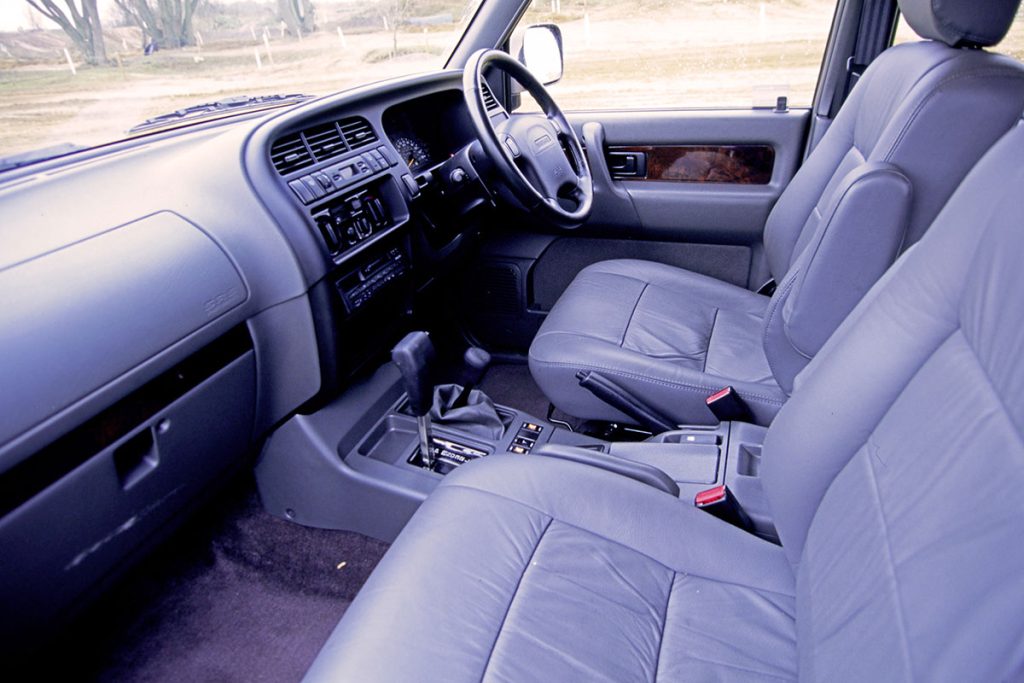 Buyers could choose between two wheelbases (a three-door five-seater, or a five-door seven-seater) and 3.2 V6 petrol or 3.1 four-pot turbodiesel engines. Both powerplants peaked at 192lb ft of torque but whereas the V6 could muster a very fruity 177bhp, the turbocharged and intercooled diesel couldn't manage anything more than a measly 114bhp. Both engines were priced identically, with the petrol engine capable of giving 19mpg quite happily, with the diesel good for just 3mpg more.
Unfortunately for Vauxhall the Monterey sold poorly, and it would be easy in retrospect to say that this was because it was a dog, but it wasn't. Press reviews were invariably very positive and owners loved their Montereys too, thanks to the lavish equipment levels, comfortable cabin and easy driving experience. When Complete Car pitted a Monterey LWB V6 against the Jeep Cherokee 4.0, Range Rover Vogue SE and Mitsubishi Shogun 3.5 V6 in 1994, it was only the American contender that was judged better. It was no coincidence that the Jeep was the cheapest car of the quartet, at £22,995; the Vauxhall was a very keen £23,510, while the Range Rover and Mitsubishi were £36,000 or so.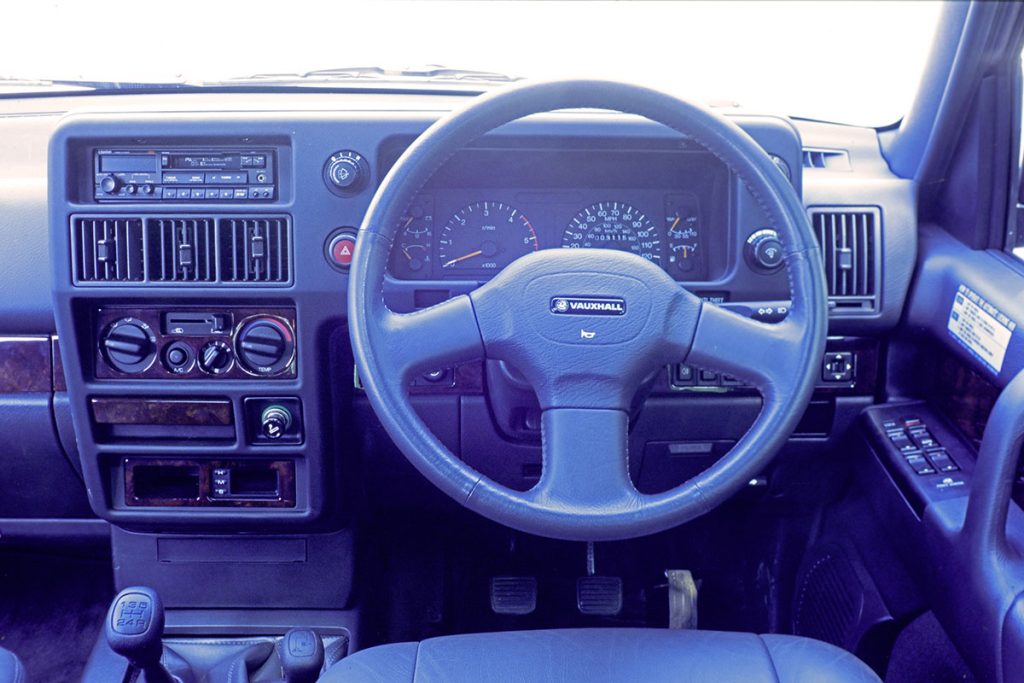 Upon beating the Range Rover and Shogun, Complete Car said of the Monterey: "The surprise of the group. At first sight it is bland and understated, mundane even, but it later reveals a dynamic character. On the road it is delightfully composed and refined, with the best all-round visibility of the bunch. Off road it simply slogs away and gets the job done, limited by the long wheelbase, but with impressive driveability when the going gets tough, especially for such an apparently simple car. It also feels notably well built, and if the trim and equipment are rather spartan, they look set to last.'
While the Monterey wasn't loaded with safety kit, it did get a decent roster of other goodies, with all cars having speed-sensitive power steering, anti-lock brakes, electric windows, an electric sunroof, central locking, alloy wheels, and two-tone paint for the three-door editions. Top-spec Diamond editions added air-conditioning, leather and wood trim, while five-door buyers could pay extra for a third row of seats.
With its 102mph top speed the Vauxhall was the slowest in Complete Car's group test, but while the Mitsubishi was supposedly capable of 113mph it came on tyres limited to 100mph, while the Range Rover test car developed a misfire at motorway speeds, but at least the Monterey was trouble-free. Well, initially anyway; it didn't take long for the Monterey to gain a reputation for incontinence thanks to leaky diffs, engines and gearboxes.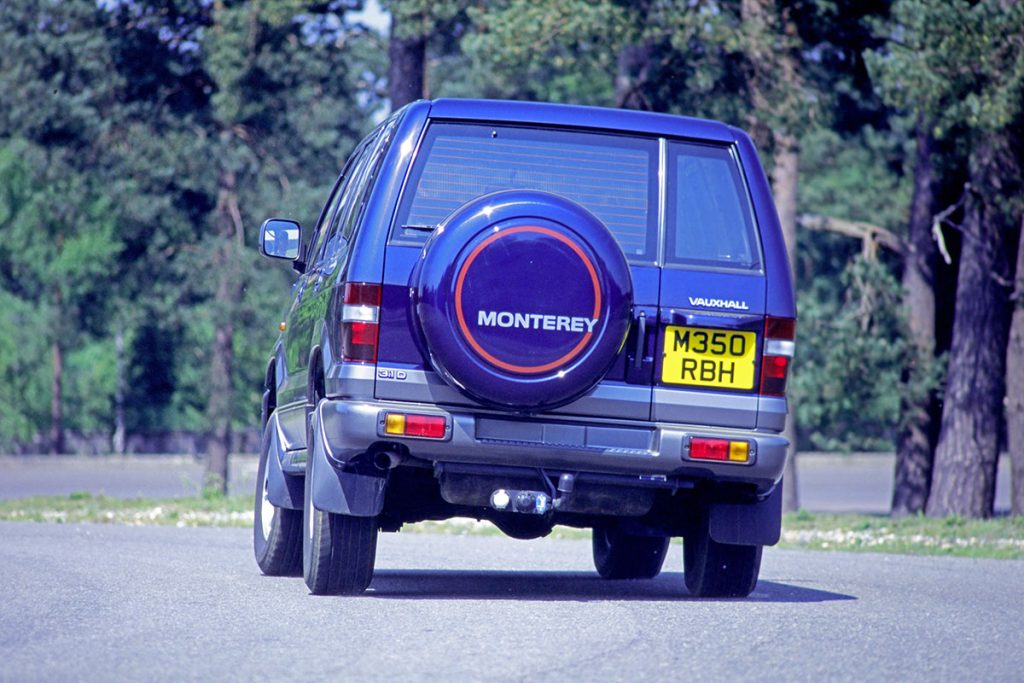 Disappointing sales led to Vauxhall gradually pruning the range, with the three-door 3.2 V6 axed in October 1995; the three-door diesel was then canned in January 1997, leaving the five-door model to soldier on alone. By autumn 1998 the top-spec Diamond had been pensioned off, leaving only the mid-range LTD on sale until the Monterey was killed off at the start of 1999. In more than four years of sales the Monterey had notched up little more than 4000 sales and it wasn't a big seller in Europe either. Despite this, the Opel Monterey remained on sale for an extra year, while in Australia Holden kept the Monterey in production right through until 2003, even though it was never a big seller.
The final Monterey was sold in the UK almost a quarter of a century ago, and despite low sales figures and high running costs, according to howmanyleft.co.uk there are still the thick end of 800 of these magnificent beasts left, about a quarter of which are on the road. We'd love to know where they're all lurking because nobody in our office can remember the last time they saw a Vauxhall Monterey on the road. If you own one, be sure to bring it along to next year's Festival of the Unexceptional.
Read more
Your Classics: Udara David and the Toyota Sprinter Carib that survived a tsunami
What the doctor ordered: Triumph 2500 PI estate 4×4
2021 Bull Market list: 10 of Britain's hottest collectable cars