You could be forgiven for looking at these pictures and thinking 'that's not a Jensen Interceptor', because let's face it, this doesn't look much like the Touring-designed (and Vignale-refined) hatchback that became a legend. But this is an Interceptor; it's the original incarnation of the breed that shares nothing at all with the much more familiar namesake that arrived in 1966.
Whereas the later Interceptor featured an American V8 and was styled in Italy, the original was a completely British confection. Launched at the 1949 British Motor Show, the Interceptor cabriolet was styled by ex-Wolseley designer Eric Neale, who came up with something that looked, er, 'distinctive'. You could at least say there was nothing else like it. Well, apart from the Austin A40 Sports, but more about that another time.
How much is your car to insure? Find out in four easy steps.
Get a quote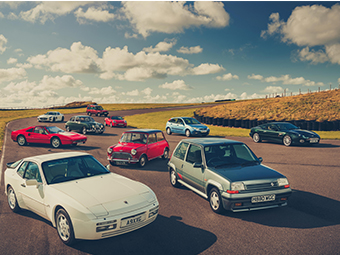 Neale's inspiration did come from Italy though; from the slab-sided Alfa Romeos of the time, along with much of what Farina was producing. In the immediate post-war years some car makers were rehashing their pre-war designs and sticking with running boards, while others adopted a more modern 'full-width' style. Neale opted for the latter, but with inset headlights that gave the Interceptor an awkward look, although it was undeniably imposing. It was perhaps perfect for those who wanted something more discreet than a Jaguar XK120 or Aston Martin DB2, which were the obvious alternatives at the time.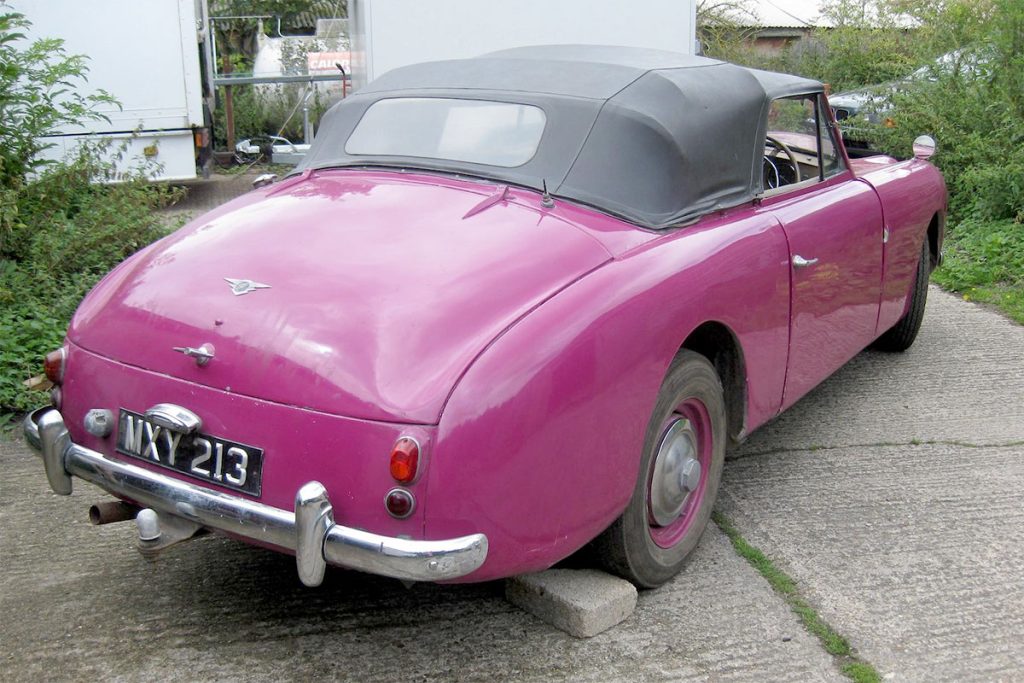 Jensen had started out in 1927, with a rebodied Austin Seven. A coachbuilder in the traditional sense, the company made huge numbers of bodyshells for marques such as Ford, Austin and Morris. It also produced lots of commercial vehicles including lorries and coaches, but as with all hand-made products, Jensen's vehicles were out of reach for the masses. When the Interceptor was introduced it cost a massive £2257 in coupé (from 1950) or cabriolet forms, when the Jaguar MkVII saloon and XK120 coupé were both priced at 'just' £1693; an XK120 cabriolet was £15 less. An Aston Martin DB2 was more expensive though, at £2723 in saloon form, or £2879 for a drophead coupé.
The Interceptor might look dated now, but when it arrived its outward appearance was ultra-modern, even if its construction didn't push any boundaries. A steel chassis (borrowed from the Austin A70) supported a Birmabright aluminium bodyshell, although from 1953 the bootlid was glassfibre, which was unusual at the time, especially for such an expensive car. While the windscreen was flat, the rear screen featured a double curvature (Jensen's first). Incidentally, the coupé was nothing more than a cabriolet with a glassfibre roof bolted in place, then covered in vinyl; as such this was one of the first cars to be offered with a vinyl roof.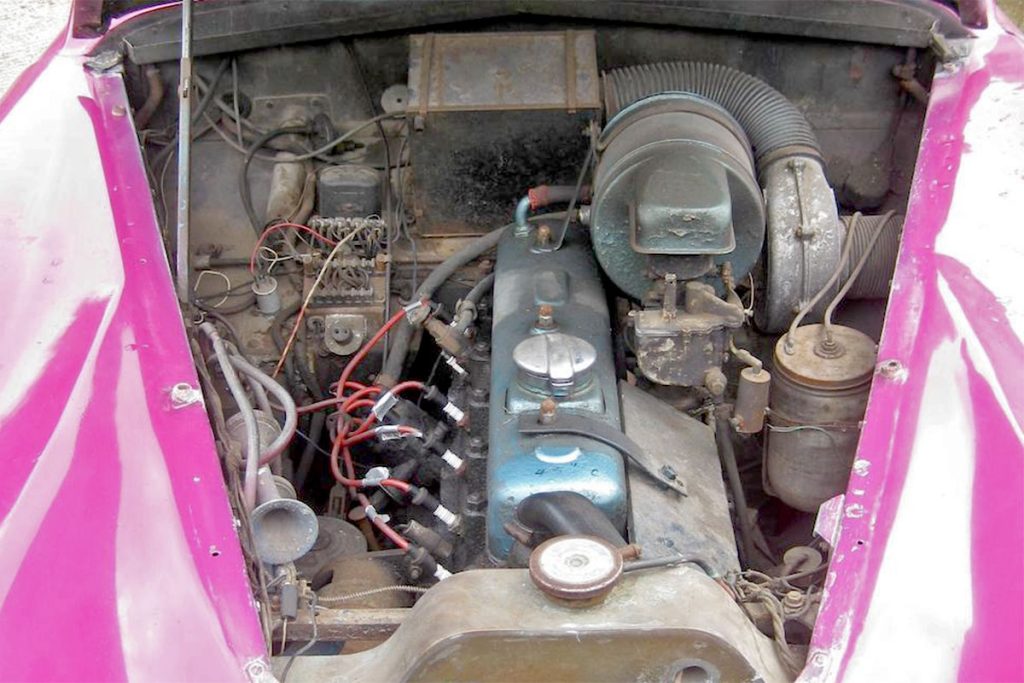 Powering the Interceptor was Austin's trusty 3993cc straight-six engine, as seen in the Princess and Sheerline limousines that were produced right the way up to 1968. Fitted with a single Zenith-Stromberg carburettor, the Interceptor driver could call upon 130bhp and a useful 212lb ft of torque, the latter from just 2200rpm. However, with a kerb weight of 3360lb (1527kg), this was no featherweight, so if driving briskly you had to make the most of the four-speed (plus overdrive) manual gearbox, also taken from the Austin A70. But with 0-60mph possible in little more than 13 seconds, the Interceptor was no slouch, with 102mph possible if you had the nerve.
The Autocar was certainly impressed by the Interceptor. When it drove one in 1951 the magazine opined: 'It is, in short, a touring car of refinement, smooth and quiet in operation, but with the performance of a sports car'. Few would get to drive an Interceptor though, because the cost was simply too high, and when that Jag looked smarter and was significantly cheaper, Jensen had its work cut out in the showroom.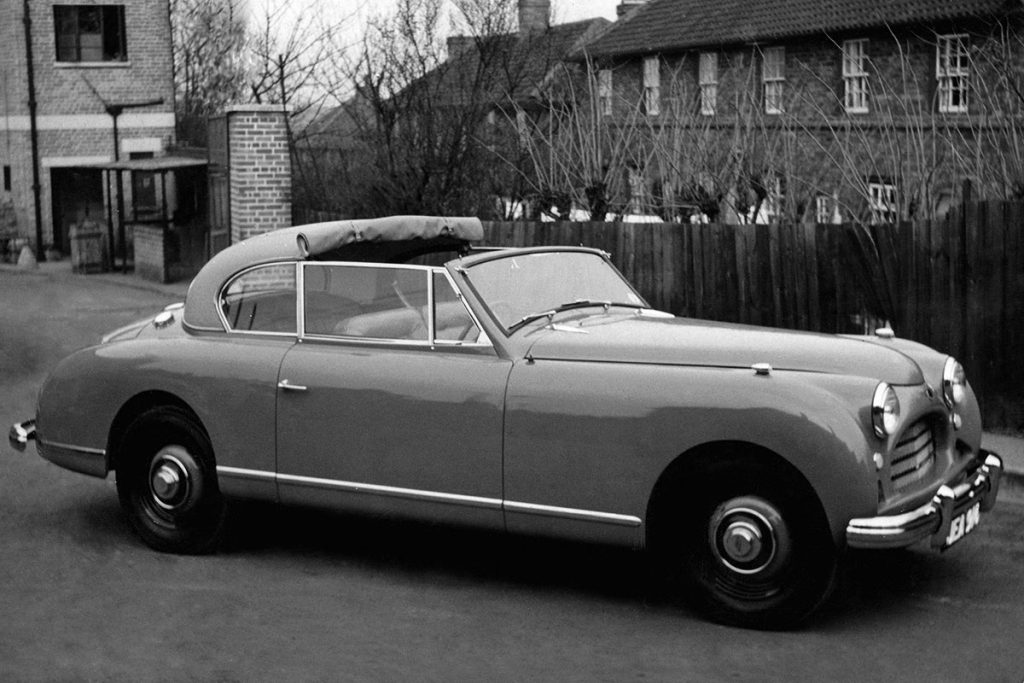 Production ran at the rate of about one per month for eight years, but in 1957 Jensen axed the Interceptor with just 31 or so cabriolets made, and 55 saloons. On top of this a couple of sedanca de villes were also produced; one of those is the car in the black and white picture, above. Most Interceptors were made with right-hand drive because Jensen didn't have an export network in place, but a couple of cars were fitted with a Chrysler 5424cc V8, one for a customer in North America and one for a Canadian client. It's reckoned that of the 88 Interceptors made, about half survive around the world, mainly in private collections so you'll be doing well to see one.
Gentlemen prefer Turbos: Driving the car that saved Bentley
'The Beast': John Dodd and his magnificent non-flying machine
The Bristol 404 was ahead of its time – but the timing couldn't have been worse