If you're tired of seeing the same old shapes go under the hammer, then the upcoming Manor Park Classics auction on May 14 might just be up your street. 75 cars are set to cross the block, including three vehicles from the Derbyshire collector, Chris Sugden-Smith, featured in the first series of Salvage Hunters.
The programme described him as a 'legendary hoarder', and following his death last year, his cache of lorries and off-roaders were auctioned elsewhere. Three of his other cars though – a 1931 Lagonda 3-Litre Tourer, a 1936 Jowett van and a 1950 Jowett Bradford Utility Van – will be offered this weekend in Cheshire.
How much is your car to insure? Find out in four easy steps.
Get a quote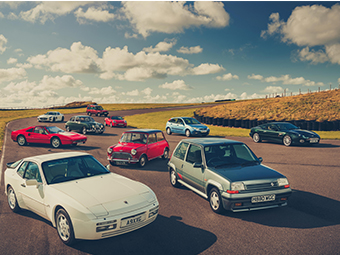 The variety doesn't stop there though, and a wide range of low-mileage modern classics also feature throughout the sale, including a 19,000-mile 1982 Rover 2000 SD1, a 13,000-mile, one-owner-from-new 1987 Austin Mini Mayfair and a 6000-mile 1995 Mazda MX-5 1.8.
A little something for everyone then, and from a handsome Triumph Vitesse 6 to a rally-bred Mazda 323 we've picked six cars that caught our eye when scrolling through this weekend's lot list.
1964 Triumph Vitesse 6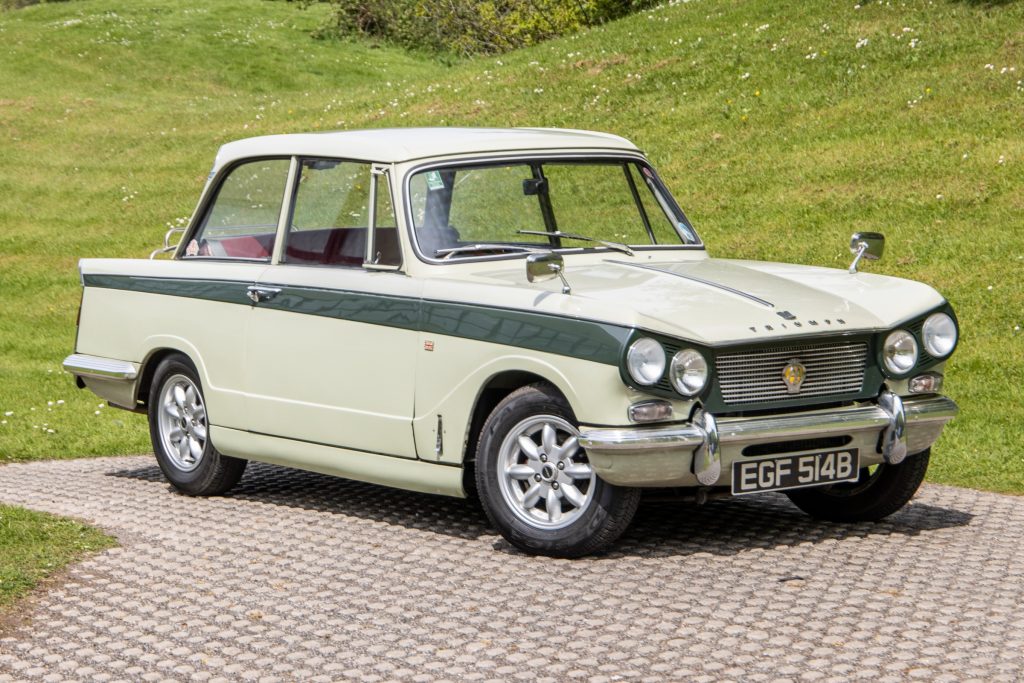 With an estimate of £4000-6000, this car has to be one of the cheapest ways to get into the pre-1966 parking paddock at the Goodwood Revival, arguably the most glamorous car park in the UK.
Built two years into Vitesse 6 production, it has the smaller 1.6-litre 'HB' Triumph straight-six fitted, with a third party rocker cover to polish, offering the smoothness and exhaust note of a straight-six without the fuel penalty. And should you wish to venture further afield than Goodwood, there's a luggage rack fitted as a period extra, along with some KN Minator 'Minilight' alloys and a wood-rimmed steering wheel.
1985 Panther Kallista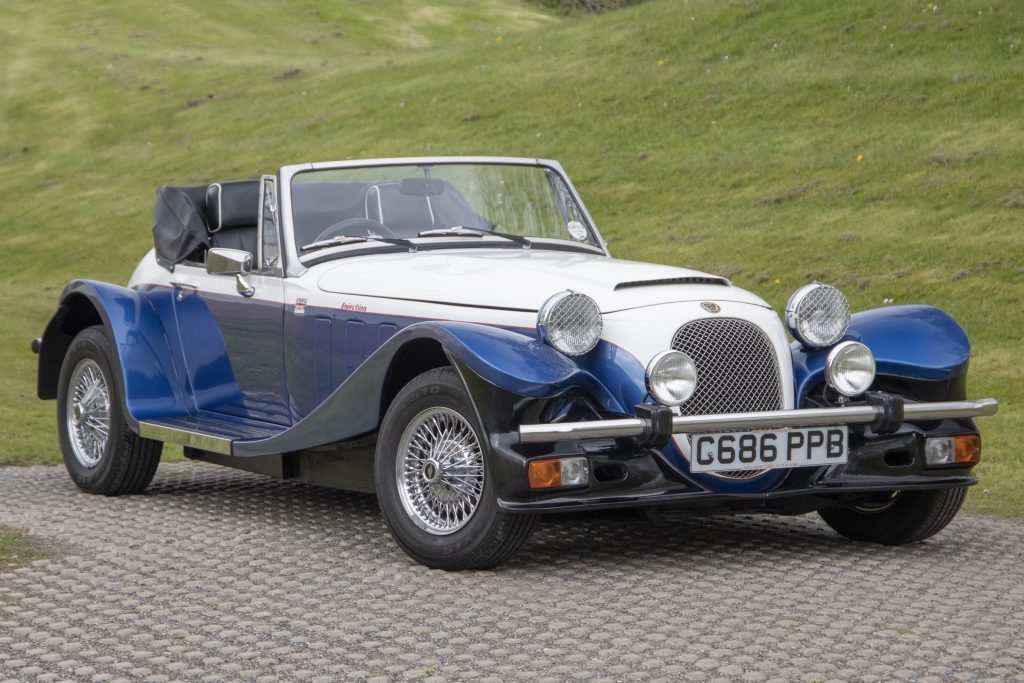 The Kallista was the mainstay of Essex-based Panther Westwinds' production output, marrying classical looks with modern Ford running gear. It replaced the Vauxhall-powered Lima in 1983, and was a welcome respite for the firm after the ambitious but slow-selling Dolomite-based Rio.
This particular Kallista was built in 1985 (just as the mould-breaking but disastrous Solo 1 and 2 were getting off the ground) is thought to be one of 14 Ford 'Cologne' V6-engined examples left on our roads. Its original owner specified the car with over £1500-worth of options, adding what would now be an inflation-corrected £3700 to the price. It comes with an estimate of £11,000-£13,000.
1987 Mazda 323 GTX Turbo 4×4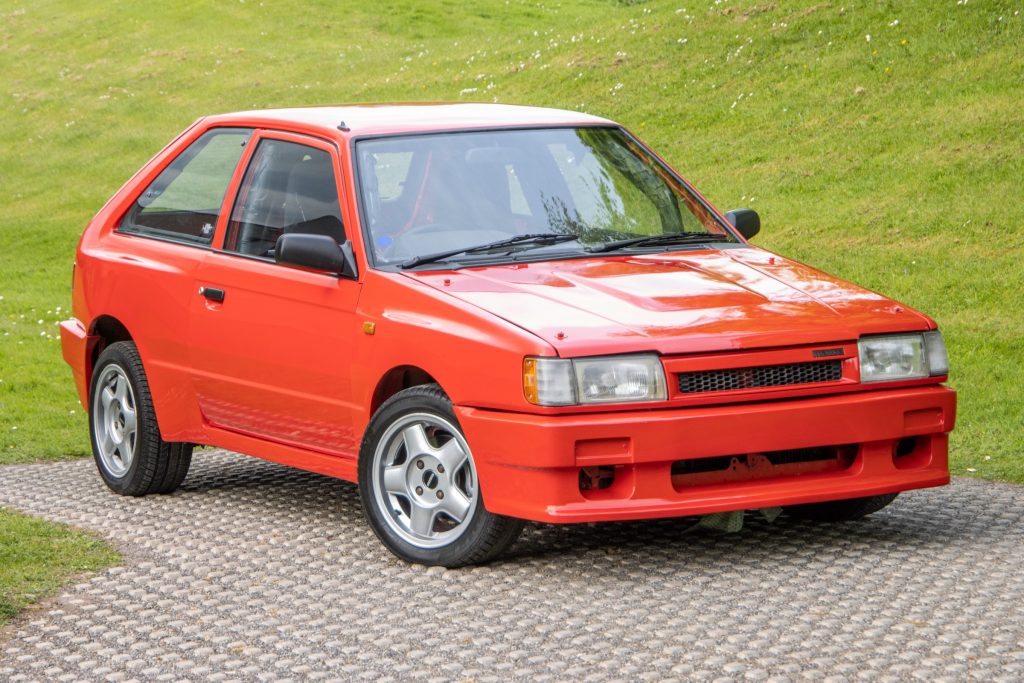 Hailed as cut-price alternative to the likes of the Audi Quattro in period, the Mazda 323 GTX 4×4 was the third pillar of Mazda's late 1980s, early 1990s performance car triple bill, along with the rotary-engined RX-7 and the fresh new MX-5 roadster.
Known as the Familia in Japan, it used a 1.6-litre, 140bhp, turbocharged variant of Mazda's B6 engine that later appeared naturally-aspirated in the MX-5. It also had a four-wheel drive system, which made the model eligible for Group A and Group N rallying. Manor Park Classics' car, which carries an estimate of £4500-£5500, was modified for competition use by its previous Scottish owner, and its new custodian will need to apply for a log book (V5).
1997 Bentley Turbo R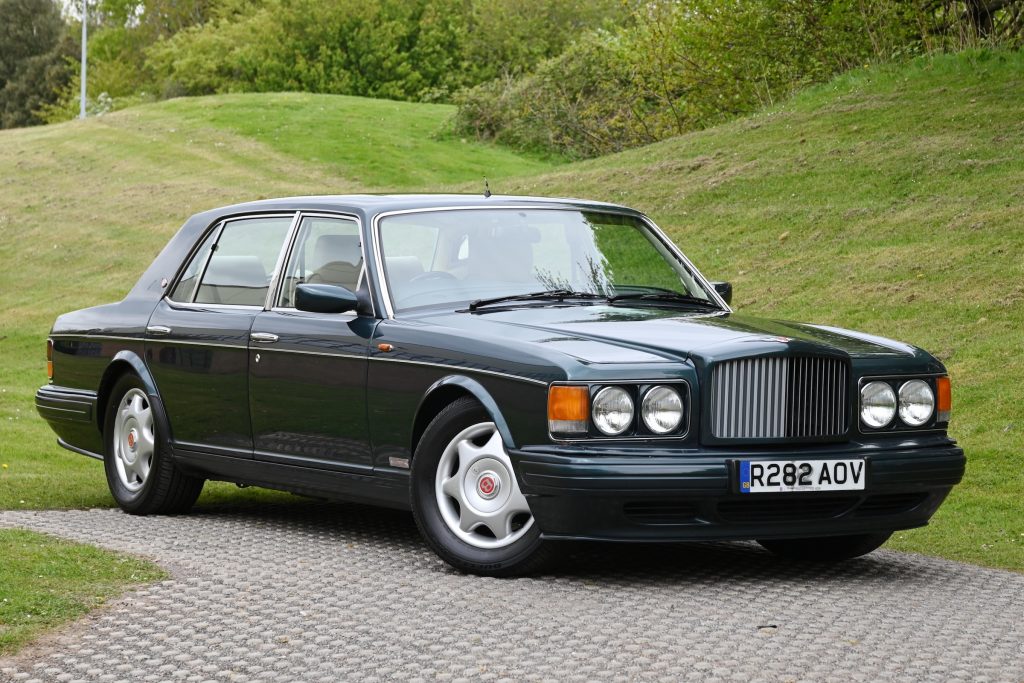 The very end of the Rolls-Royce/Bentley 'SZ' platform saw a slew of innovations before the model went away – including active ride and Cosworth-reworked cylinder heads for the L-Series 6.75-litre V8. This three-owner Turbo R LWB is the very last car produced – as confirmed by Bentley Motors Ltd – of a 480-unit run in 1997 when the long wheelbase configuration became standard. Short wheelbase cars could also be ordered if the customer wished.
Listed with an estimate of £10,000-£14,000, it has an extensive service history with 23 stamps running back to purchase, with recent work including a fluid service and electrical repairs.
1999 Vauxhall Tigra Chequers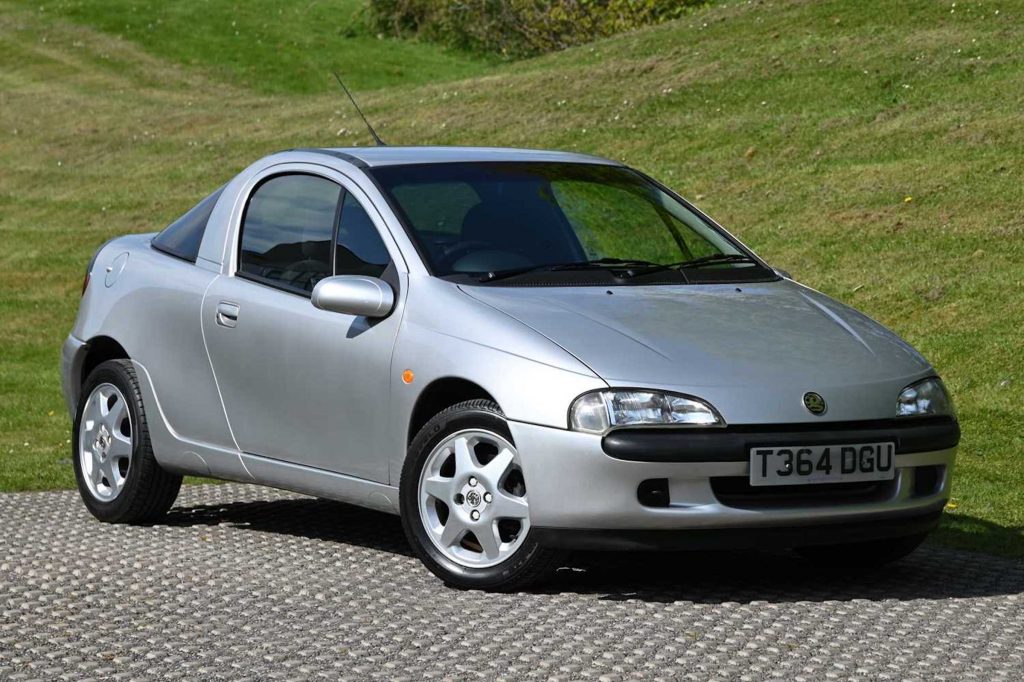 Although Vauxhall beat Ford to the punch building a small, fun coupé, with its Hideo Kodama-styled Tigra, it was the Ian Callum-penned Puma that stole the hearts and minds of the press and buyers. Nevertheless, the Tigra was an attractive car, put into production almost unchanged from the 1993 Frankfurt Motor Show concept car.
This one's a Chequers special edition, and has spent its entire life in the ownership of one family who added only 32,000 miles to the odometer. Rust and low resale values decimated Tigra numbers in the UK, and according to data compiled by howmanyleft.com, fewer than 60 Tigra Chequers are left on the roads. As such, this car's £3500-£4500 estimate seems realistic for what is now a relatively rare modern classic.
2003 Rover 75 Vanden Plas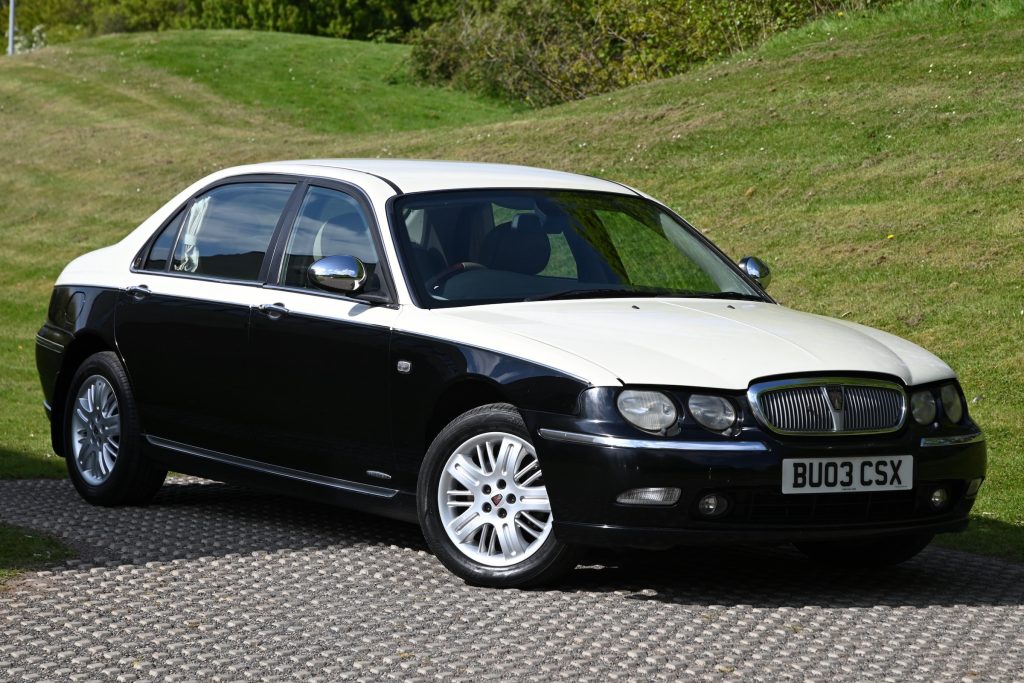 The storied Vanden Plas nameplate didn't die with the Montego. Aside from its inclusion on the rump of US market Jaguars, the Kingsbury firm's badge appeared on a specially lengthened Colman Milne version of the 800 (Regency) – and it returned for that car's neo-retro successor, the 75.
West Midlands-based S MacNeillie and Sons took up the job of adding 200mm to the 75's floorpan, to the benefit of rear seat passengers. The back doors were lengthened to suit. This car, offered at no reserve and without estimate, was built (like all 75 Vanden Plas) to range-topping Connoisseur SE specification, and approximately 100 were converted in period.
Read more
Has a Mercedes-Benz Silver Arrows car sold for a record £115 million?
Barn-find Range Rover convertible by Wood & Pickett for sale
The One That Got Away: Actor Jim Piddock on cars, miscarriages and VIP passengers