Grab your roof reproofer and roll up your sleeves – a rare 1980 Wood & Pickett Goodwood Convertible Range Rover has been unearthed and is being sold as a restoration project.
It may have taken British Leyland 11 years to offer a second Range Rover body style from its 1970 launch – but that didn't stop the aftermarket from taking up the slack. That model was the four-door, launched in 1981, but the likes of FLM Panelcraft and Monteverdi had beaten Land Rover to the punch.

Built from Birmabright alloy panels fixed to a steel shell, atop a separate chassis, the Range Rover was not only gifted at off-roading, but inherently customisable. Where Lode Lane's catalogue ended, Britain's coachbuilders and body shops stepped in, offering a range of body styles. Calls for a convertible Range Rover were strong enough for several external firms to throw their hats (and angle grinders) into the ring.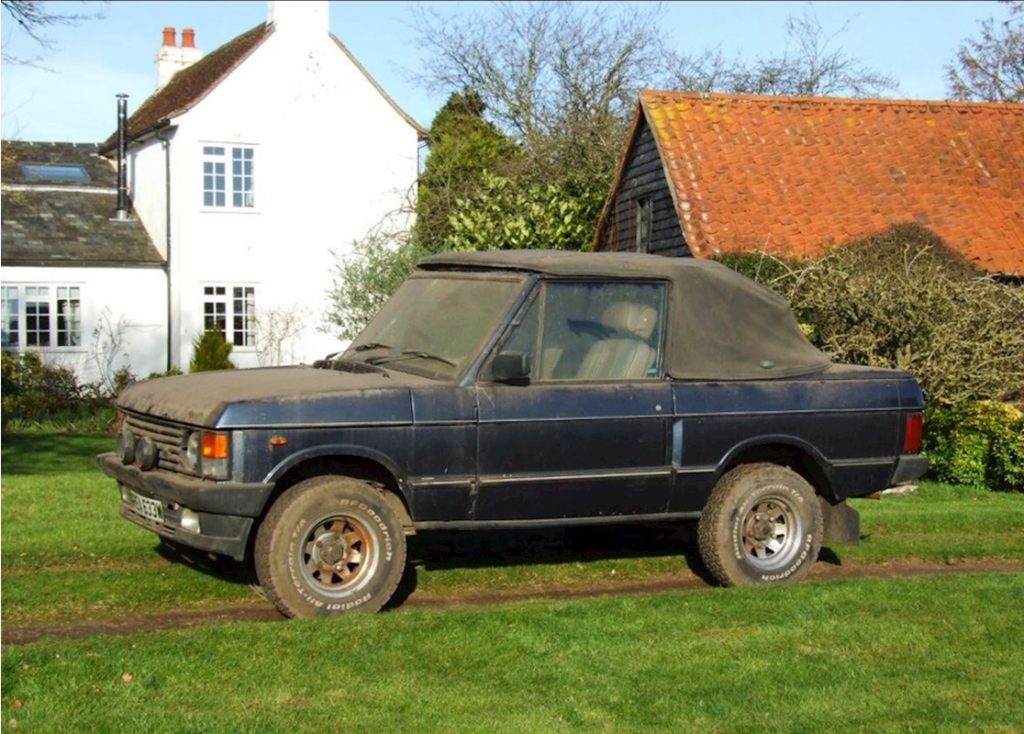 London-based FLM Panelcraft offered a fully open personnel carrier, complete with Jeep-style fold down windscreen, but that didn't suit the Range Rover's genteel image. Wood & Pickett of Surrey, however, better known for its customised Minis (and which still trades as a Mini specialist) did offer something more suitable: its two-door Goodwood Convertible, also available with four-doors if the customer had wanted roomier top down off-roading.
It wasn't alone in the UK, either: Glenfrome, Rapport/Symbol, Townley and Vengefield would also behead your 'Rangie' if you had the means.
But it's one of these Wood & Pickett converted Range Rovers, registered in 1980, that has come to market, for sale by Essex's Fairmont Sports and Classics for £18,995.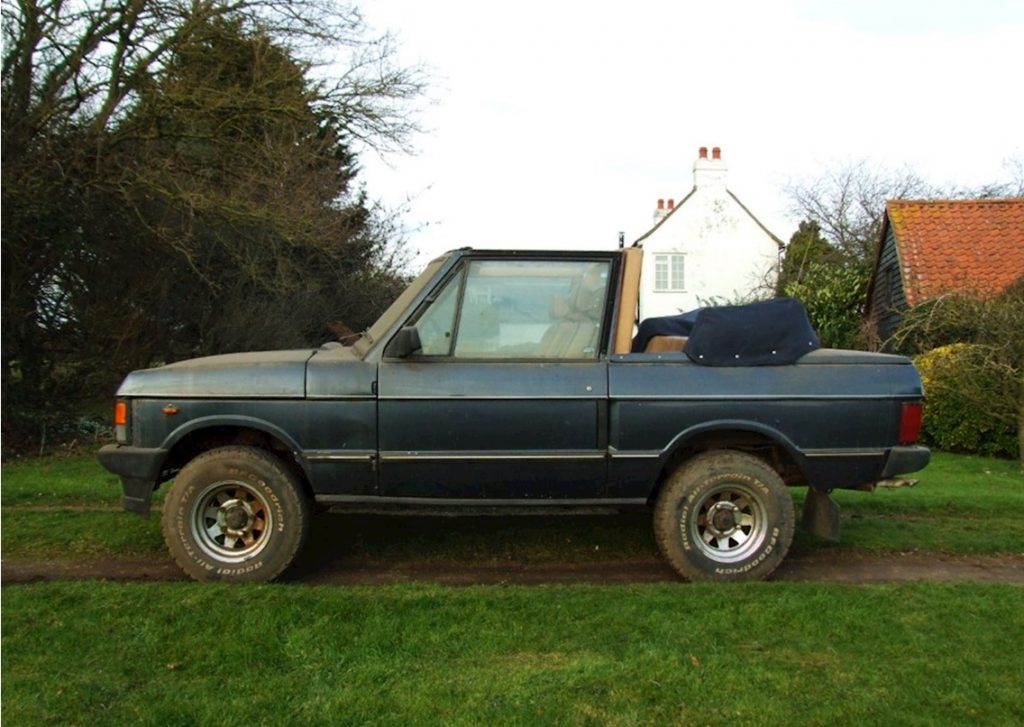 Wood & Pickett's record keeping was compromised as documents got lost every time the firm moved, so it's unclear as to how many Goodwood Convertibles were converted in period. The coachbuilder offered three variants: a 2-door, the conversion of which cost £9,975; the 4-door, which was £10,825; and finally the 4-door 118-inch chassis, which added £14,295 on top of the price of the donor Range Rover.
As you can see from the pictures, the Goodwood Convertible is not exactly the most sleek conversion ever carried out. But forget about what it looks like and think instead about the car's rarity and the thrill of tackling green lanes with the roof down or, perhaps, parking it at the Goodwood Members' Meeting in the GRRC Lavant Bank enclosure, where in topless configuration it would offer panoramic views of the racing.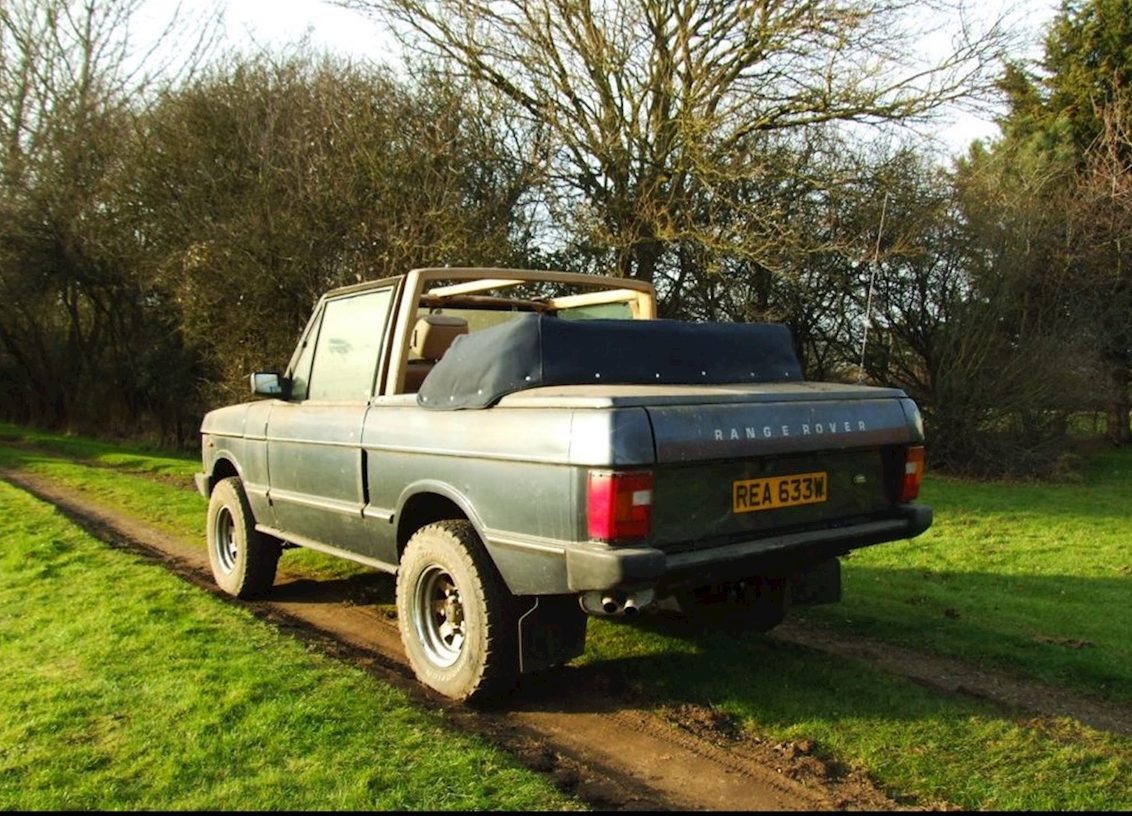 Although Fairmont's car – a 2-door, manual gearbox 3.5-litre V8 with Moto Lita steering wheel – is complete, it's obviously in need of a thorough restoration, having been barn stored for many years. The company reports that it 'starts, runs and drives well' but recommends having it recommissioned.
The firm welcomes inspections, has all accompanying UK registration documents and the original vehicle handbooks, and can even supply the photographs of the car touring the Swiss Alps 'back in the day' – top down, presumably.
Read more
Driving the Kingsley KR Series, a restomod Range Rover
The Handbook of Sloane Ranger Cars: Range Rover
Buying Guide: Range Rover Classic (1970-1995)