The Goodwood Revival is simply one of the best motoring events of the year, promising incredible racing, a historic setting, atmosphere like no other, fun for all the family and even fabulous fashion.
However, legend has it a visiting couple once sent a letter of thanks to the Goodwood estate for a fantastic day out at the Revival. It must have come as a surprise to the couple then that, when asked what they thought of the racing, they weren't even aware any was on – they'd simply had a great time "over the road" from the circuit.
How much is your car to insure? Find out in four easy steps.
Get a quote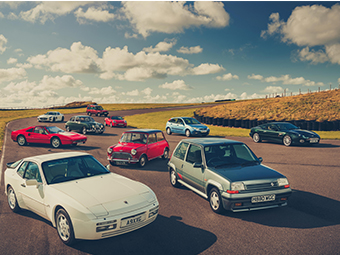 We're not laughing though, because you could genuinely visit Goodwood simply to walk around the classic car parking area – which is indisputably the world's greatest car park, and probably one of the world's best car shows in its own right.
If you've not come across the classic parking yourself, here's a selection of the cars we saw in just an hour of walking around with photographer Dominic Fraser. And before you get browsing, a little tip – click on any image to enlarge it and bring up a gallery slideshow. Enjoy!
2021 Goodwood Revival star cars
Firstly, a little something for the Porsche fans, with a series of 356s – and of course, the 356's spiritual forebear, the Beetle.
If you want to attract attention, few colours work better than orange. The cars the orange paint is on help, admittedly.
There were so many Jaguar E-types in the Revival car park we wouldn't have had a chance at photographing them all. Ferraris weren't quite as numerous, but there aren't many events at which you'd see even this many.
If Ferraris are a little rich, then there's always the Lancia Fulvia.
There's plenty in attendance if you're a fan of American metal, even before you catch all the hot rods in the dedicated display at Revival. It's a wonder some of them fit down the narrow lanes on the way to the Goodwood Motor Circuit…
This Willy's Jeep though wouldn't have had any problems getting across the bumpy grass parking area.
Renault's classic 8 looks fantastic whether in cooking form or full Gordini specification.
Occasionally though you'd pass a Ferrari or an Aston Martin DB5 to catch something rather more unexceptional. Both this Fiesta and the Renault 4 still fit right in among their more exotic neighbours.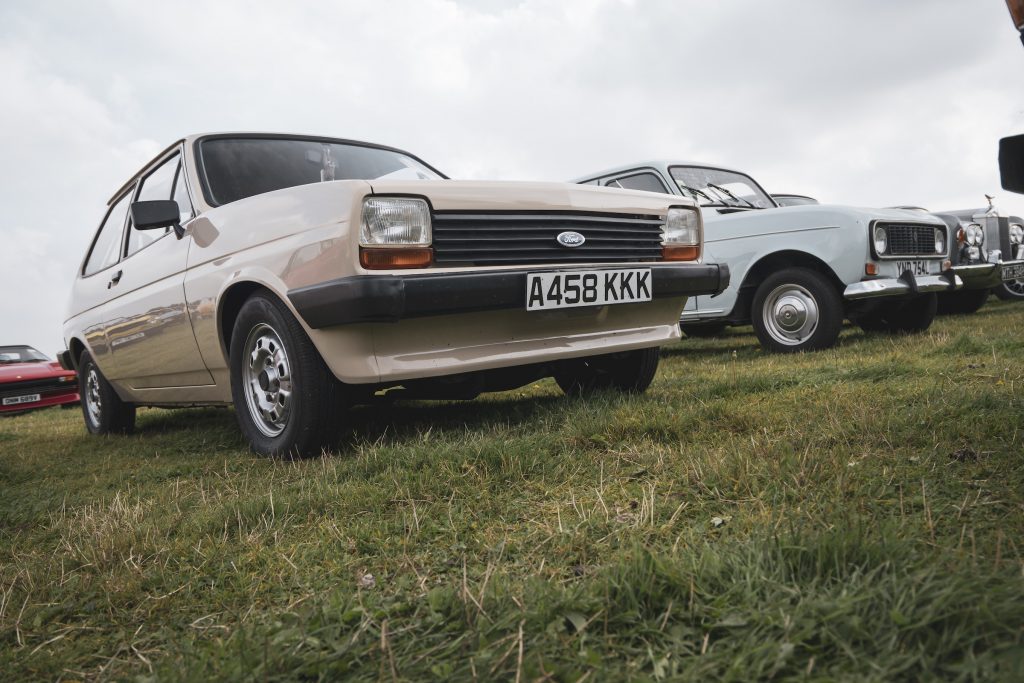 And then you'll be wandering around and bump into a Ferrari 288 GTO, a car that's worth the best part of £2 million, left in the middle of a field without a care in the world, for all to enjoy and appreciate.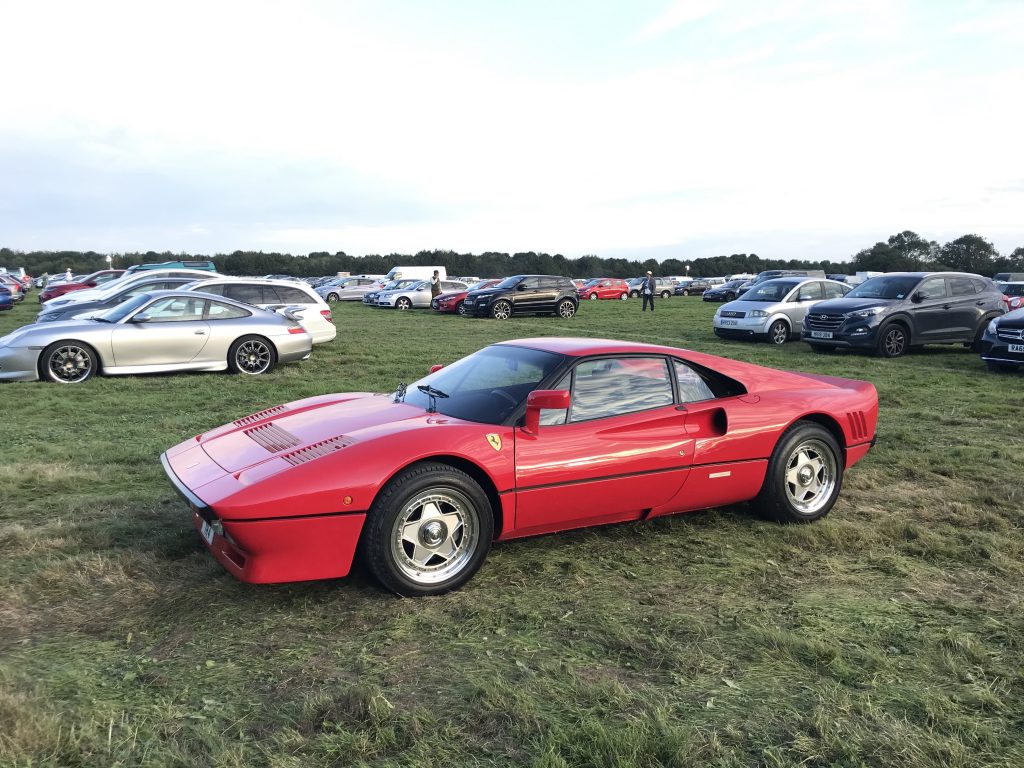 Keep scrolling to see a further selection of photographs from the classic parking area.
Read more
Goodwood Revival: Maria Costello gets the bug for racing cars
Bonhams Goodwood Revival preview: 400-mile Jaguar XJ220 takes star billing
2021 Festival of the Unexceptional mega gallery – with videos!