Discretion is the better part of valour when owning a large and thirsty luxury car in the face of on oil crisis. As the Seventies dragged on, British car makers were convinced that mounting fuel prices were going to cripple sales of their most expensive models; pre-empting the slide, it was reasoned that sumptuously trimmed small cars could fill the void instead.
Surrey-based Panther Westwinds was acutely aware of the impending fossil fuel doom: its J72, De Ville and FF models went hard, drank hard, were the opposite of affordable, and were styled like the cars of yesteryear. So it set to creating a caviar experience for fish-fingers money.
How much is your car to insure? Find out in four easy steps.
Get a quote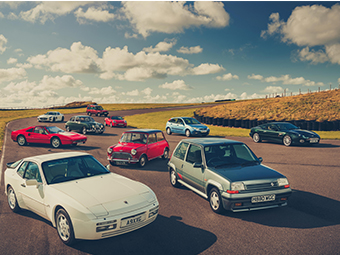 Panther founder, Bob Jankel, had left his family fashion business to go it alone producing tailor-made cars for the well-heeled. He reasoned that those same customers, perhaps more socially conscious as the price of fuel spiralled, might want to carry on in comfort while their car used rather less fuel. Using a Triumph Dolomite as its basis, the hand built, leather-trimmed Rio was Panther's response to the Oil Crisis.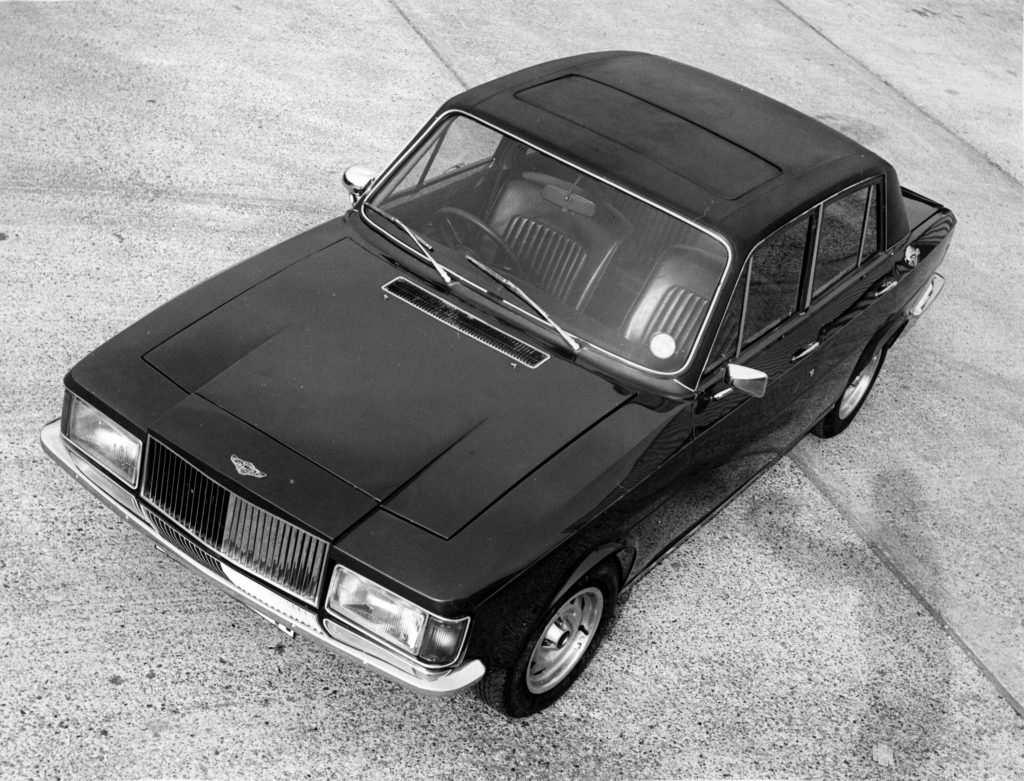 However, it ended up being ferociously expensive, which in turn meant just 18 were sold. And we bring this to your attention because the second to last car built, a Dolomite Sprint-based 1977 Rio Especial, is currently for sale in Nottinghamshire, priced at £21,000.

If the earlier Suez Crisis of 1956 sent small car sales surging, the 1973 Oil Crisis made the benefits of economy all too obvious. It was the British Motor Corporation (BMC) that put the first luxury compact to market in the form of the 1963 Vanden Plas Princess 1100 – an Austin/Morris 1100 with leather seats and wood trim. BMC reasoned that retirees, used to the ambiance of a larger car, might want the same level of luxury in a smaller, more manageable package, and carried on making plush cars in miniature via its Vanden Plas division; another Austin 1300 based car, the Princess 1300, rounded off the ADO 16 range. As the newly renamed BL Cars approached the Oil Crisis, it put Kingsbury to work on the Austin Allegro – and the Vanden Plas 1500/1700 was the result.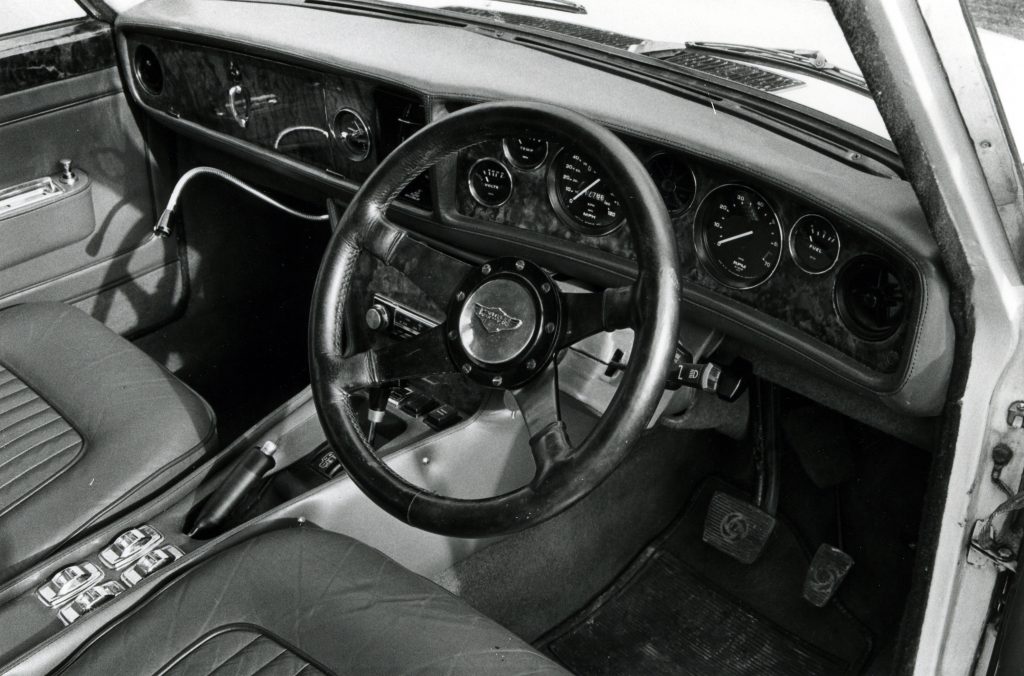 Vanden Plas' work extended to brightwork and interior retrims, however; creating a Panther Rio was rather more involved. Panther's artisans bought complete Dolomites, either in 1850 or Sprint guise, depending on the order, and stripped them down to their bulkheads. A longer, lower profile Rio was the result, the Dolomite's steel panels swapped for hand-formed aluminium replacements.
The exterior was then sprayed to the same level of finish as Panther's other models; four-and-a-half inches longer than a standard Dolomite, the Rio won an industry award for its build quality in 1975.
Interior appointments were lavish: burr walnut wood, Connolly leather and electric windows transformed the upwardly mobile cabin of the Dolomite into a space somewhere between a Jaguar XJ12 and Rolls-Royce Silver Shadow in terms of occasion. Specially designed, Avon tyred alloys shod all four corners, while a rather grandiose, hand-made grille sandwiched between Ford Granada Mk1 headlights completed the transformation.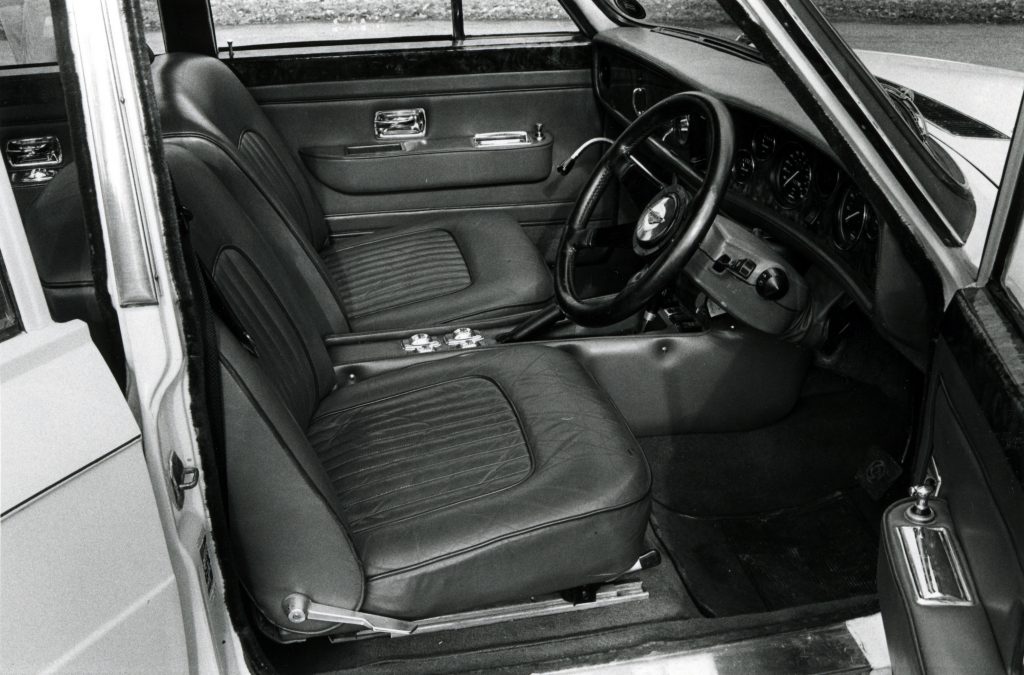 A massive options list rang the till even louder, with leather head linings, TVs and drinks cabinets available if the customer wanted. Mechanically, aside from gently fettled suspension, Rios were identical to the Dolomite 1850s and Sprints on which they were based, offering either 91bhp or 124bhp through an overdrive manual or three-speed Borg Warner 65 automatic. Self-shifting Dolly Sprints were quicker to 60mph than their manual counterparts, but the 113kg weight disadvantage between a Rio and a Dolomite wouldn't have helped matters.
The Sprint's engine itself was something of a first – Ford Escort RS1800 owners may disagree, but the Dolly's single cam unit was the first 16-valve engine to be offered in a volume produced British car.
With all of that work in mind, the Rio, as you might have guessed, was also far more expensive than the humble Triumph on which it was based; in February 1976, a Panther Especial was £9445 (£61,197 in 2022 money).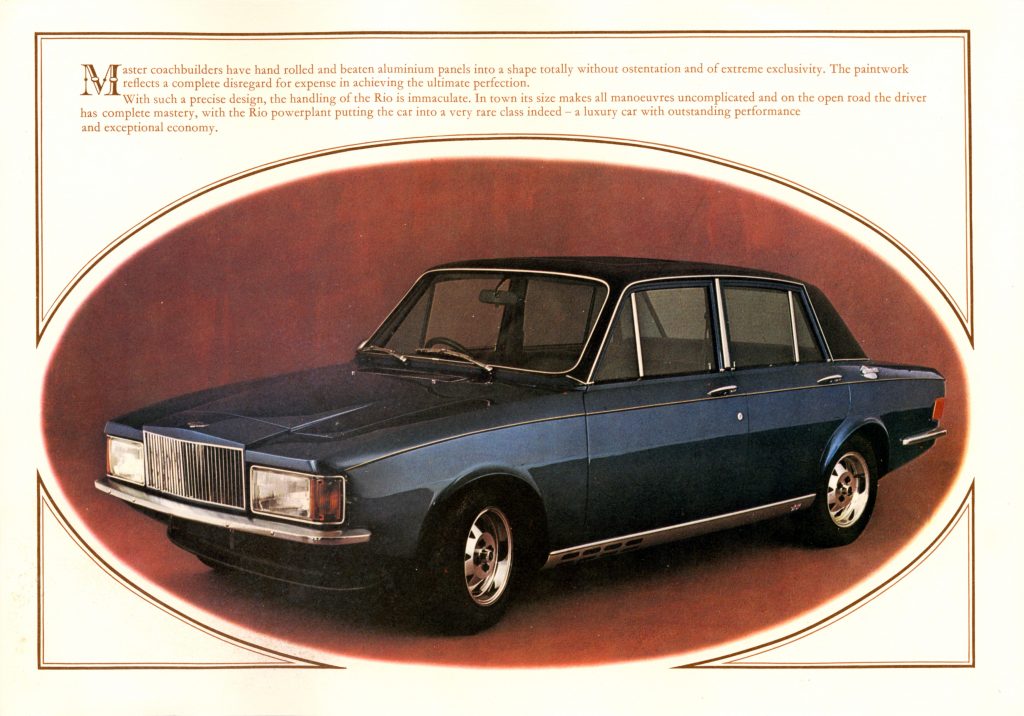 A Dolly Sprint, in comparison, was £3283, and Jaguar XJ12, £7496. Still, those who wanted the best of British had to spend £16,860 to put a Rolls-Royce Silver Shadow on the drive – the much-uprated Shadow 2 was but a year away from launch at this point – but in terms of build, the Rio was far closer to Crewe rather than Coventry.
As the Oil Crisis eased, talk of an upmarket London dealer ordering 100 Rios came to nothing.
Panther went back to shock-and-awe tactics with its sextet-wheeled drophead, the Panther 6, while the new Lima series attracted a new breed of buyers who wanted an old-fashioned looking car without the unreliability; the factory even entered one in 1980 RAC and Monte Carlo Rally.
The Lima begat the Kallista as a volume model from 1982, while Panther went broke developing an advanced mid-engined sportscar, the Solo.
The Rio currently for sale, then, is a car out of time – and widely regarded as the best example left of the seven survivors still known. Panther enthusiast, Peter Mayo, press officer for the Panther Car Club, is downsizing his collection of cars, which includes 4 other examples of the marque: a J72, Lima, De Ville and another Rio, the third to last built. It's appeared extensively in the classic car press, prompting Peter to claim his car as 'the most famous Rio in the world'; copies of said articles are included in its large history file.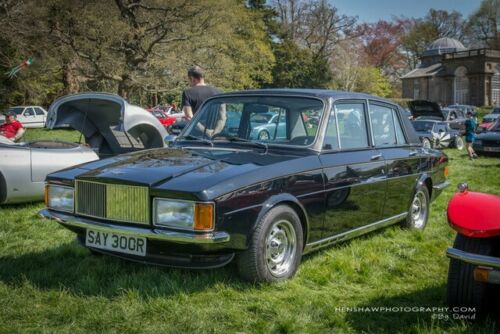 With 35,900 miles recorded, it's been maintained regardless of cost and tided up to concours standard since Peter acquired the car in 2017. Although it left Byfleet dark blue, it was resprayed black in the hands of a previous owner and was in the hands of a Panther Car Club owner when he bought it. Peter had the paint redone shortly after taking ownership, and recently had the Rio detailed.
Rarely seen, its doubtful we'll see the likes of the Panther Rio ever again. Since its demise, other manufacturers have tried their hands at pint-sized luxury motoring, but stuck to trimming their lesser models lavishly, in limited numbers. Leather seats and nameplates aside, plush superminis and small saloons are still made, but pay scant respect to the Rio's legacy.
Read more
New noise camera trials to target loud cars and motorbikes with £400 fines
We fell out of love but I'll stick with my Mini Marcos to the bitter end
The run-down delights of a French roadside car lot