The 1970s was a fascinating time to be immersed in the car industry, often for all the wrong reasons. The classic car scene as we recognise it today was beginning to emerge, and there were some who felt that all new cars looked the same; t'was ever thus. For those who wanted a new car with a bit of character, a whole new segment started to appear; the neo-classic.
Brooks Stevens had led the charge with the introduction of the Excalibur as long ago as 1963, but these retro-inspired new cars would gain momentum as the Seventies wore on, with the Eighties bringing further contenders. Among them were the De la Chapelle Roadster, the Clenet and the Alfa Romeo Gran Sport Quattroruote (built by Zagato), but one of the best known was made in the UK: the Panther J72.
How much is your car to insure? Find out in four easy steps.
Get a quote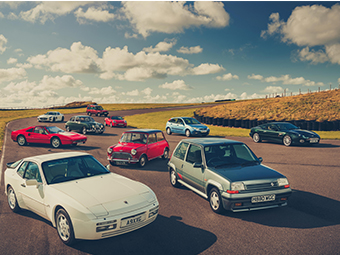 Inspired by the Jaguar SS100, the J72 was aimed at wealthy enthusiasts who wanted the style of a pre-war classic but the usability of a modern. Then (as now), these retro-inspired roadsters were seen by some as rather tacky, but there was no denying how beautifully built the J72 was. But then it had to be; when launched at the end of 1972 (but on sale from 1973), the J72 was priced at £5285, and that was if you wanted a six-cylinder edition.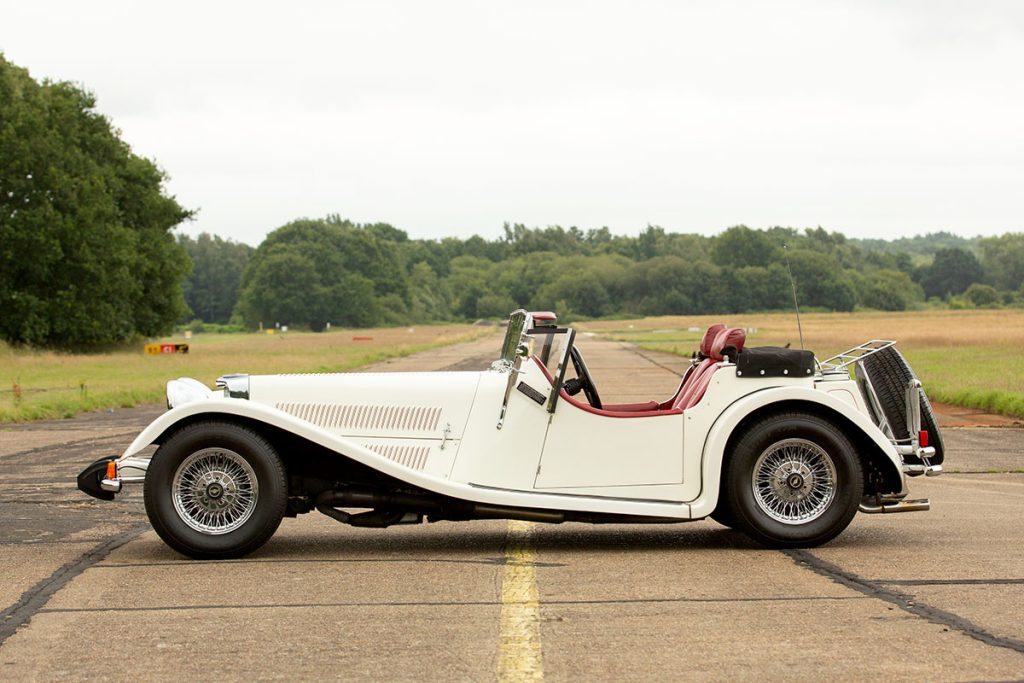 By the time the V12-engined J72 arrived at the end of 1974 it was priced at a massive £9745, by which point the six-pot edition had risen to a faintly ridiculous £7744. For context, a Ford Escort RS2000 was £1965, but for a hand-built luxury car the J72 was actually something of a snip compared with established exotic brands such as Ferrari, Aston Martin or Rolls-Royce/Bentley, which would generally set buyers back more than £12,000.
The J72 was the work of Panther Westwinds, set up by Surrey-based Bob Jankel. He assembled a collection of artisans, mainly ex-Rolls-Royce, who could panel beat, fabricate and trim. Launched in late 1972, the J72 was Jankel's first car (J72 was shorthand for 'Jankel 1972'), which caused much excitement upon its debut at the Earls Court motor show.
By the time he founded Panther Westwinds, Jankel had already built the prototype J72, in conjunction with his mate Andrew Mackenzie. Jankel had a few years of car restoration behind him, purely as a hobby, while Mackenzie ran a company that specialised in classic car restoration and maintenance. They were both pretty accomplished and as a result the J72 was built to a superb standard.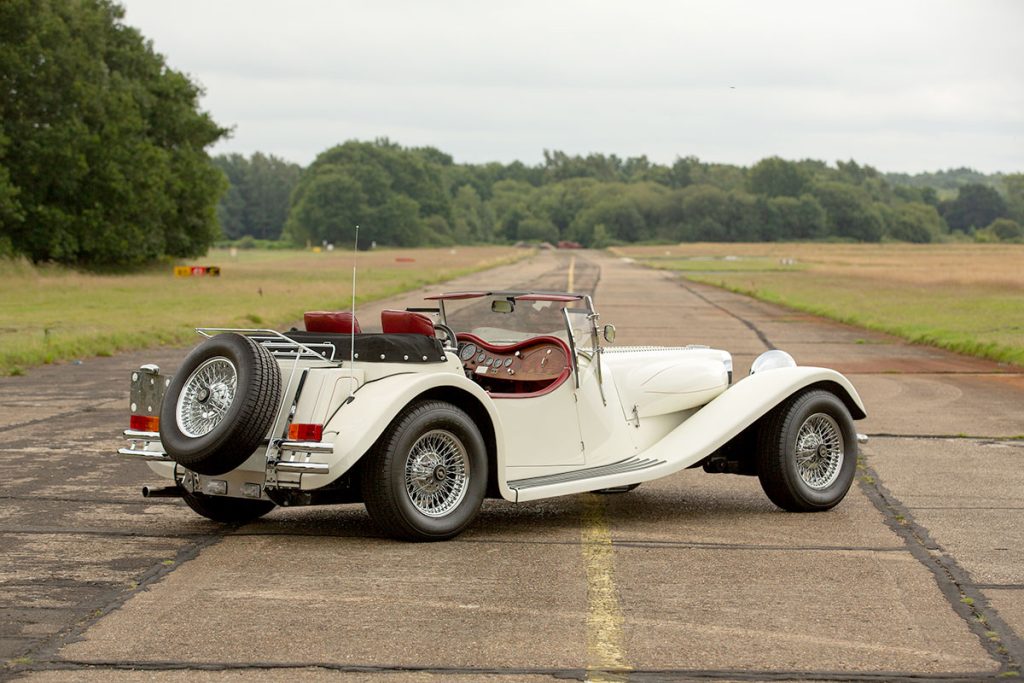 Underpinning the J72 was a box-section chassis with a beam front axle, while at the back was a Salisbury live axle borrowed from a Jaguar Mk2, located via trailing arms, coil springs and telescopic dampers, plus a Panhard rod. There was power-assisted recirculating ball steering, and naturally the braking was by servo-assisted discs all round.
That first car featured a 3.8-litre Jaguar XK engine and this was standard fare at first, but it wasn't long before the 4.2-litre version of the same engine took over. Tuned to give 190bhp, the 4.2-litre engine gave a top speed of around 115mph, with 0-60mph taking just 6.5 seconds or so. By the end of 1974 there was a 5.3-litre Jaguar V12 option, which pushed the top speed beyond 140mph and cut the 0-60 time to just 5.7 seconds, all while returning a typical fuel consumption of 11mpg. Just what you needed in the midst of an oil crisis…
Draped over this chassis was a hand-made aluminium bodyshell, built using traditional methods, while the paintwork took weeks to perfect; Panther claimed that its finish was superior to anything that Rolls-Royce or Aston Martin could achieve. Naturally only the finest Connolly leather was used to trim the interior.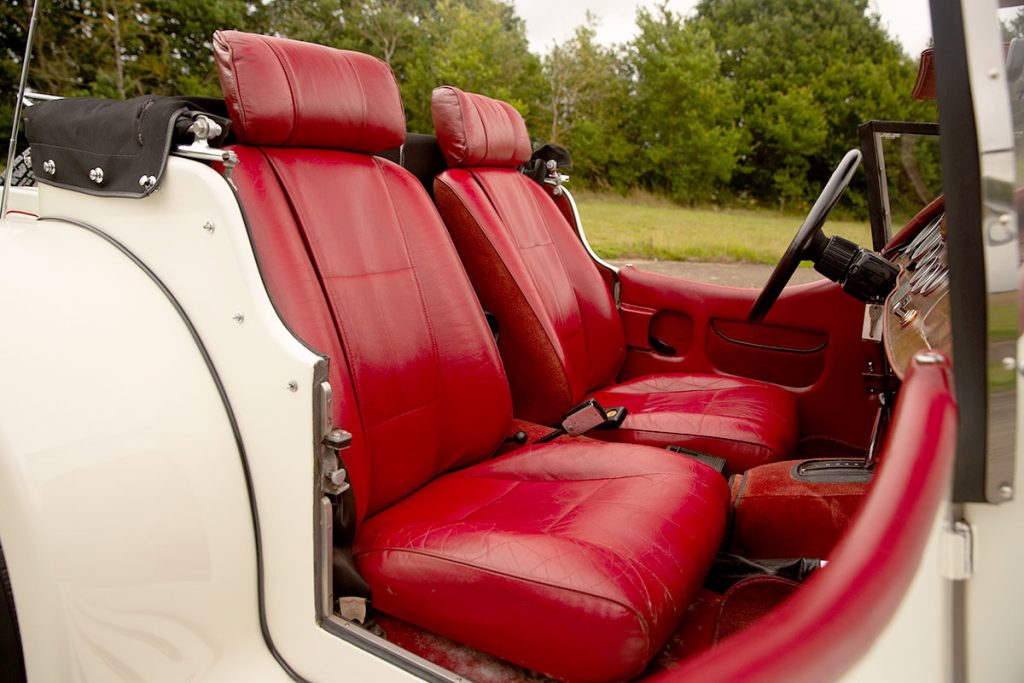 With very positive press reviews on both sides of the Atlantic, by the end of 1973 the order bank was filling up nicely. Business ticked over for the next few years, and with a steady stream of orders flowing in things were looking rosy, but in 1980 Panther hit the buffers and was subsequently bought by Korean company Jindo Industries. Jankel retained the rights to the J72 name so Panther relaunched the car as the Brooklands, with a major overhaul of the running gear.
In came Jaguar XJ12-sourced independent front and rear suspension, while the same car donated its all-disc braking system. Jaguar's XK engine was retained in 3.4- or 4.2-litre fuel-injected forms, although Panther talked about Jag's V12 or a GM-sourced 5.0-litre V8 being offered. But the J72/Brooklands had had its day and interest in the car waned. By 1981 it had been discontinued.
Considering that it was hugely expensive and something of an acquired taste, Panther did well to sell as many as 368 examples of the J72 (or as many as 422 – the figures are hard to verify). With it axed, Panther continued making the De Ville (briefly) and the Kallista, until it was brought down by the huge development costs of the ill-fated carbonfibre-bodied Solo 2. With just a dozen or so examples of the Solo made, Panther finally shut up shop in 1990, after Ssangyong had bought a controlling share in 1987. Maybe not such a great investment then.
Check out the Hagerty Media homepage for daily news, features, interviews and buying guides, or better still, bookmark it. Or sign up for stories straight to your inbox, and subscribe to our newsletter.