A unique Fastback prototype is expected to set an auction record for a Triumph Stag when it goes under the hammer at the Goodwood Members' Meeting.
Only three Stag Fastback prototypes were built, two designed by the Italian Giovanni Michelotti, and a third by Triumph's in-house stylist, Les Moore. The plan was to sell the Fastback alongside the standard Stag, but the project was shelved in September 1970, rendering the cars obsolete.
How much is your car to insure? Find out in four easy steps.
Get a quote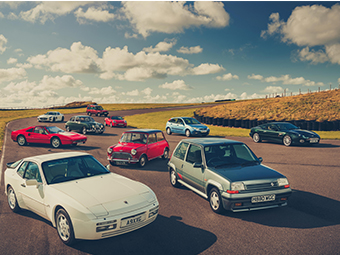 Michelotti's cars were scrapped, but Moore's part-finished Fastback was developed into a running car by Canley's engineering department, with the work completed in March 1971. It was registered for road use soon after and driven by a British Leyland director.
There are several possible reasons why Triumph canned the project. One is that the company was reeling from the warranty claims for engine problems following the June 1970 launch of the convertible. Another is that Triumph feared it would steal sales from the drop-top version.
British Leyland L was also preparing a couple of 'enemies' from within, in the form of the Jaguar XJ-S and Rover SD1, both tabled for launch in the middle of the 1970s.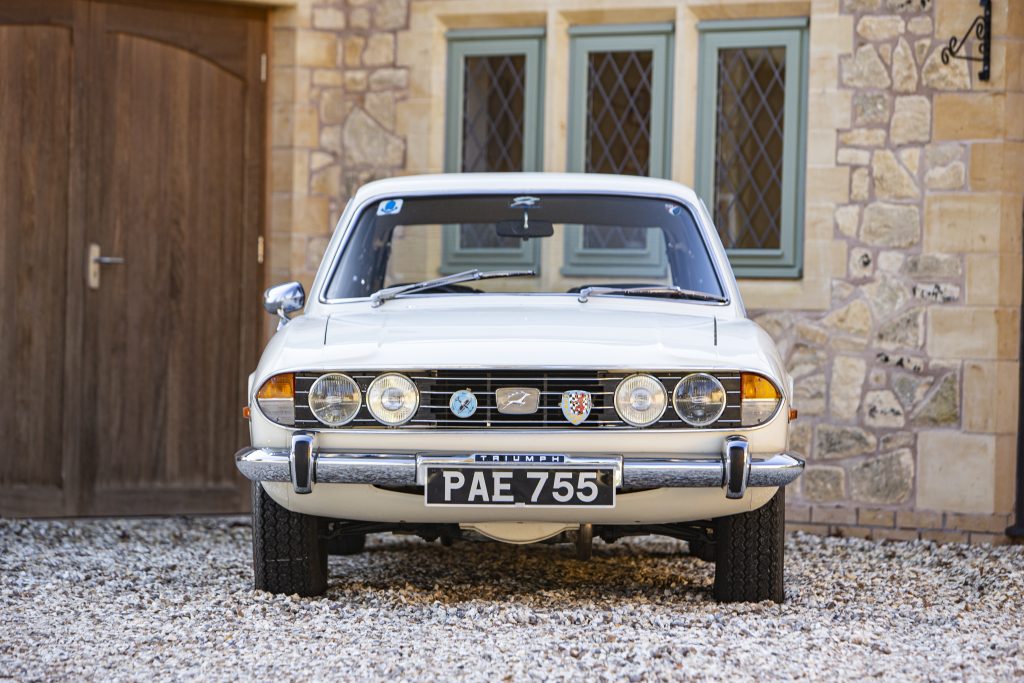 Whatever the reason, the Stag Fastback represents another missed opportunity for the British car industry.
Danny Hopkins drove 'PAE 755' for Practical Classics magazine and said: "In every important respect this Stag does not feel like a one-off. It feels production ready, which makes it all the more surprising that that readiness was never acted upon."
Chief engineer Spen King, who had given initial approval to work on the Fastback project said: "I thought it was a nice sensible car, much more useful than an ordinary Stag."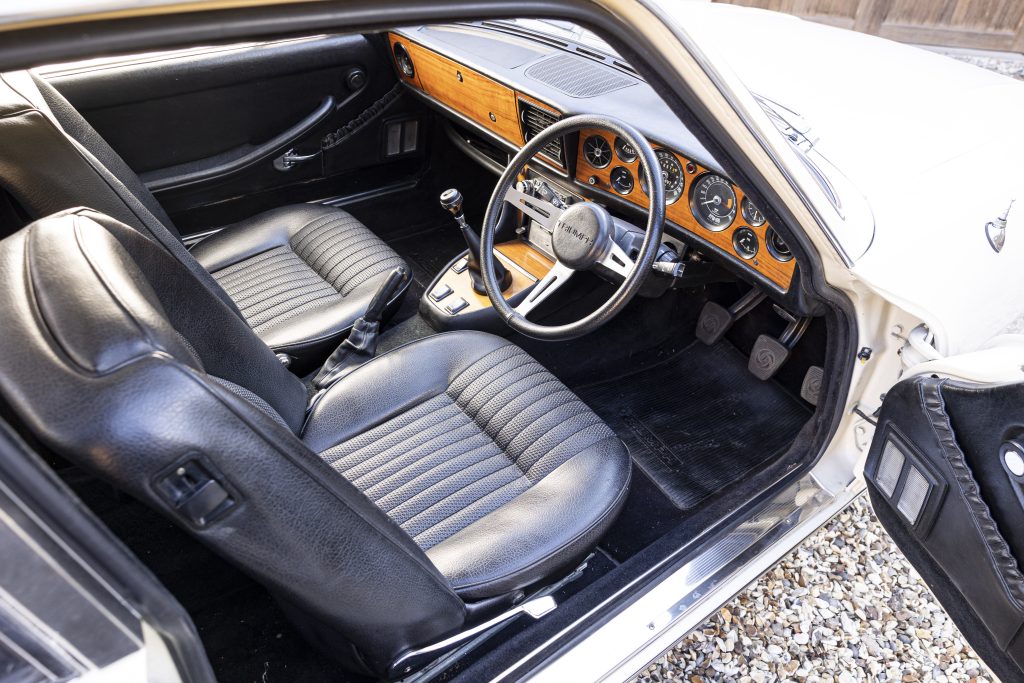 Following its time as a work hack for BL, 'PAE 755' fell off the radar until being discovered in 1985 by Alan Hart. A two-year restoration followed, before the car was displayed at several classic car shows, including the Cartier Style et Luxe concours at the Goodwood Festival of Speed.
Another restoration followed in 2016, this time by Stag specialists E J Ward of Leicester. Its condition is described by the vendor as "excellent", with the odometer showing just 48,000 miles from new.
How much will it fetch at auction? The current record stands at £34,875 for a 1977 example, while the Hagerty Price Guide quotes a figure of £34,100 for a 1971 convertible.
But this is no ordinary Stag, so it's likely to fetch considerably more. Bonhams has listed it with a pre-auction estimate of £50,000 to £80,000 – you wouldn't bet against it doubling the record, especially if two bidders are in the mood for hunting a rare Stag…
Read more
Buying Guide: Triumph Stag (1970 – 1977)
9 stunning coupés we were cruelly denied
Creating a fastback Toyota MR2 | Chip Foose Draws a Car