Car enthusiasts have rarely lacked imagination. While that does lead to a tendency to assume we're a much bigger, more powerful and important part of the car industry than we are – an assumption roundly quashed by the depressing disappearance of things like roadsters or manual gearboxes – it does provide some interesting diversions.
You have almost certainly, for instance, been irresistibly drawn to one-off creations by design houses, built as they pitched for work. Or perhaps you have found yourself nodding in approval when catching site of renders of cars that never officially existed. You know the score: sports cars turned into shooting brakes, frumpy saloons given sleek coupé bodies, or almost anything given the 'safari' treatment.
How much is your car to insure? Find out in four easy steps.
Get a quote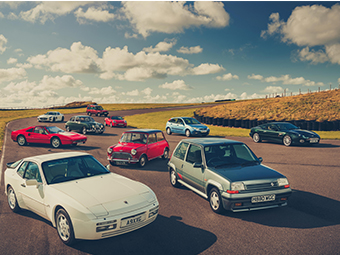 Sometimes though, a manufacturer gets well down the road of actually creating the kind of car enthusiasts spend hours creating in photoshop – before dropping everything at the eleventh hour. Below are nine times carmakers created sleek, stylish coupés and convertibles, only to take them away again.
Mazda Roadster Coupé (2003)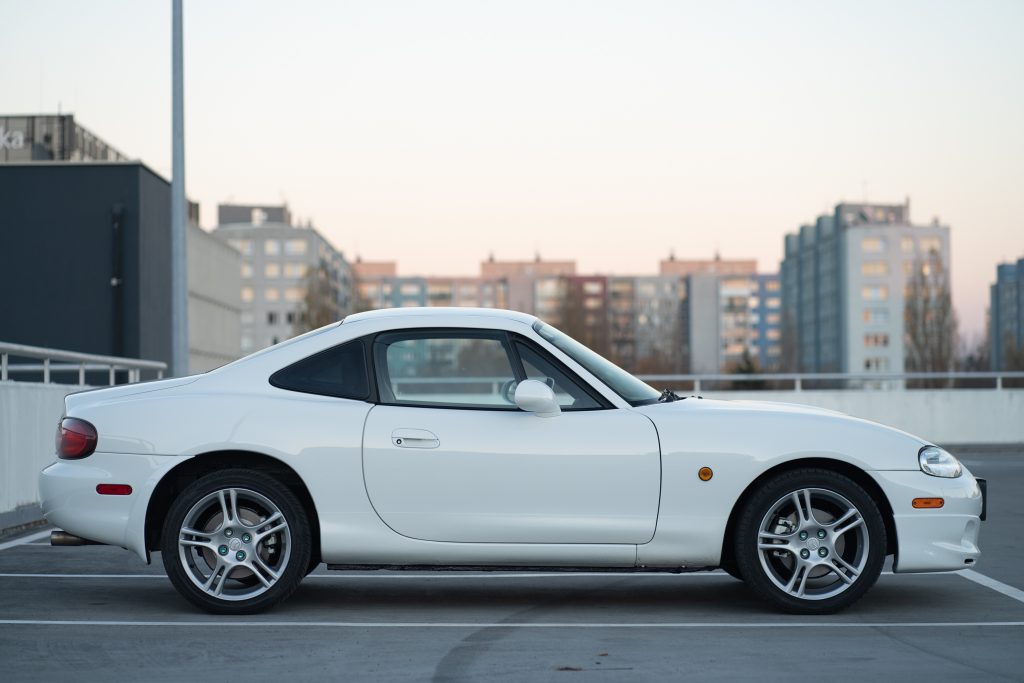 Someone within Mazda must have really wanted to turn the pretty MX-5 roadster into an equally pretty coupé early on in the model's life, because the company produced a string of them – finally culminating in a proper production model whose run was cruelly cut short.
The first, undated, must have come early in the model's development, and today the little red coupé resides in the company's collection in Hiroshima. Mazda custom works offshoot M2 Incorporated then created another, the M2-1008, in 1994, featuring a truncated tail and fixed headlights, but this too came to nought. Then, in 1996, Mazda's studio in California had another go, building the M Coupe (without the accent, American-style). It was pretty, but, as a one-off prototype with a handmade fibreglass roof, heavy too.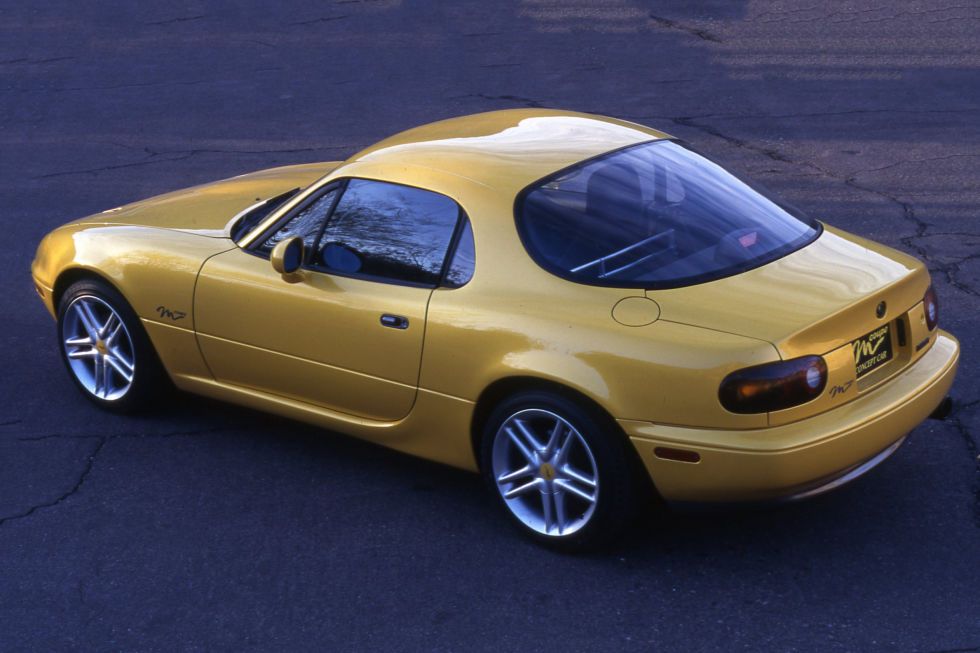 A production coupé finally arrived in 2003, as another Mazda department, Engineering and Technology, created the Roadster Coupé from the second, NB-generation MX-5. It earmarked 200 production slots – each metal roof hand-welded to the NB's structure, and trimmed accordingly – but a fire at Mazda's Ujina paint plant curtailed numbers to 179 units.
At least it happened though; the NB remains only one on this list to find its way into the hands of customers. Others were not so lucky…
Rover CCV (1986)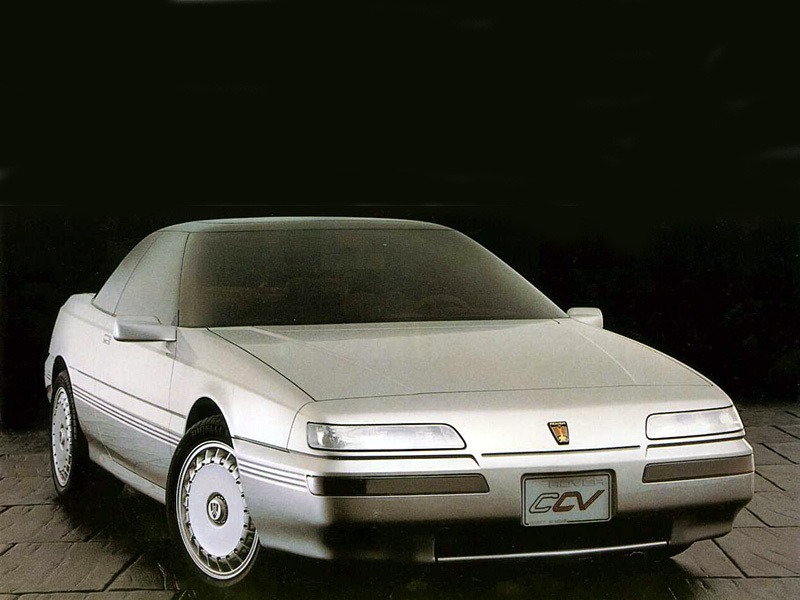 Showing up the Italians at their own game was a bold move but Rover's CCV, which appeared at the 1986 Turin Motor Show, pulled it off.
It did much to bolster the profile of the production Rover 800, the first British car to be developed with FEA computational analysis, and was to help spearhead a new push into the United States, known as Sterling. Sadly, the Sterling venture was a disaster, and Rover pulled out of the US in 1991.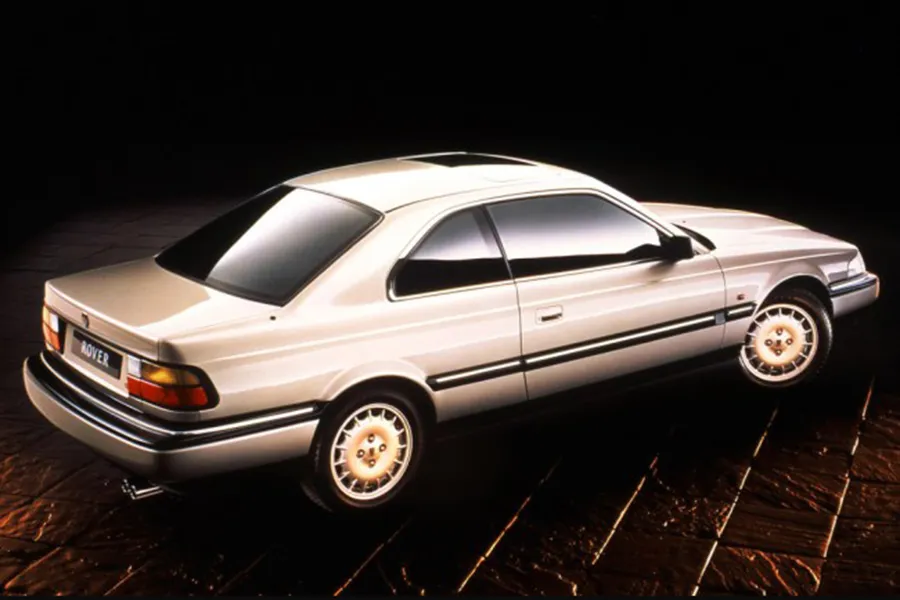 It did give us an 800 Coupé a year later, but while the bloodline with the CCV was clear, the 1992 car did without the concept's bonded glass canopy, even if its roofline profile was retained. At one point, CCV's wheels appeared in an Exclusive Styling kit brochure for the previous generation of 800 – but they were never made available to the public.
Happily, CCV – along with its MG supercar sister, EX-E – were preserved, and survive to this day in the British Motor Museum's Collections Centre.
Fiat Barchetta Coupé by Maggiora (1996)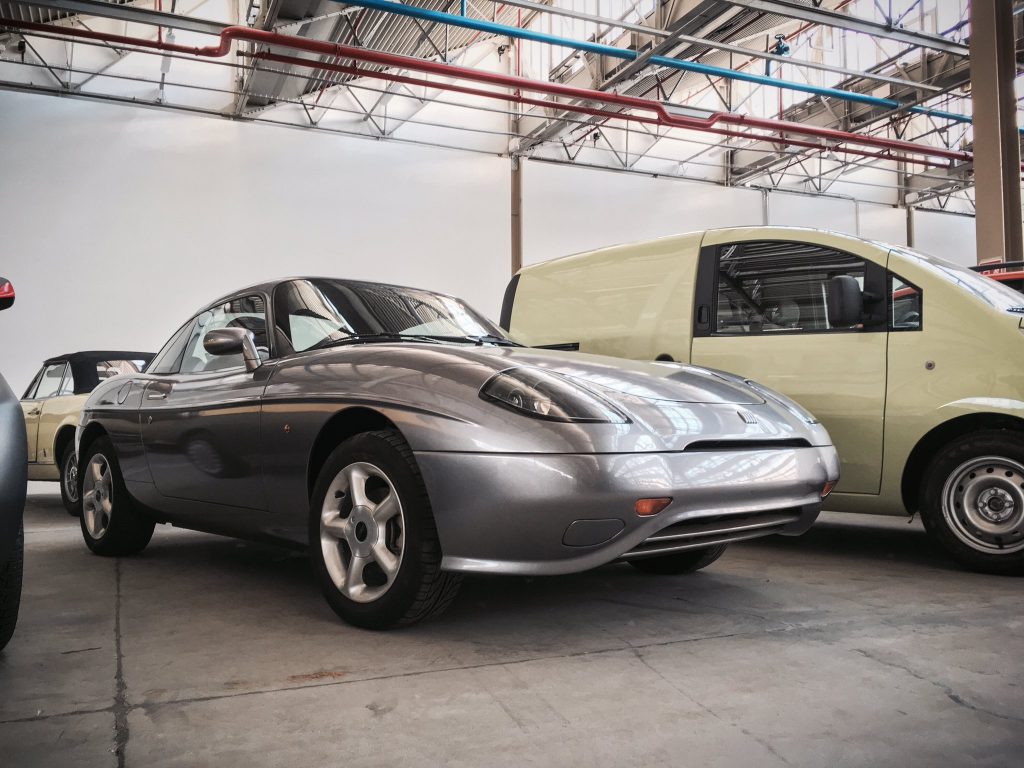 It's not just Mazda which struggled to turn its successful roadster into a coupé. Designer, Andreas Zapatinas, had sketched a coupé iteration of his Barchetta (little boat) during its development – but while the open car made it to market as a cut-price MX-5 rival, the Barchetta Coupé, unveiled at the Turin show in 1996, remained a one-off.
It made sense to Maggiora's head of product development Alessandro Sopetti, however. The coachbuilder (which had previously built the Lancia Delta Integrale Evoluzione) landed the job of final assembly for the Barchetta, and was always looking for ways to keep the assembly lines busy – and made Zapatinas' sketches a reality.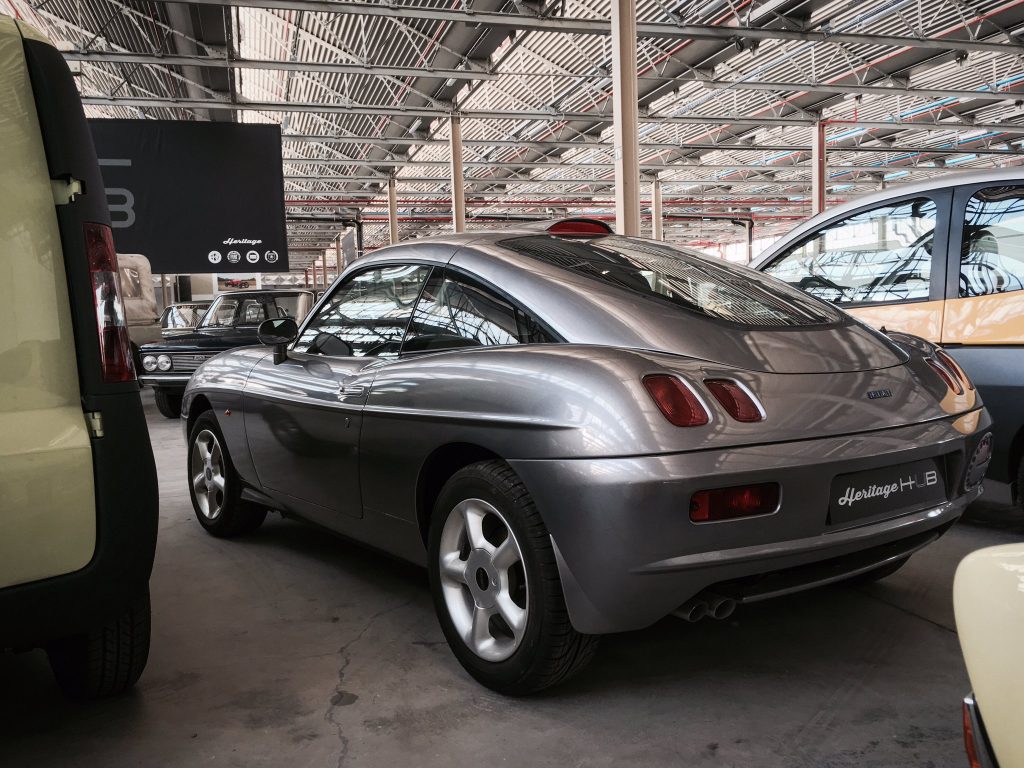 The Barchetta Coupé had internal competition however, from the Bangle-styled Fiat Coupé launched in 1994, and Alfa Romeo's 1994 GTV. Magazines speculated furiously as to whether the Barchetta Coupé would go into production, likening its curvaceous rear to that of the Pininfarina-styled MGB GT of 1965. Fiat's then-CEO, Paolo Cantarella, shot all talk down quickly: "You can put that away, because we're not going to build it."
With no direct rivals, and more profitable coupés further up the range, the Barchetta Coupé never had a chance. Maggiora went bankrupt in 2002, taking production of the Barchetta with it, until Fiat took production back in house from 2004–2005.
Triumph Stag Fastback (1969–1970)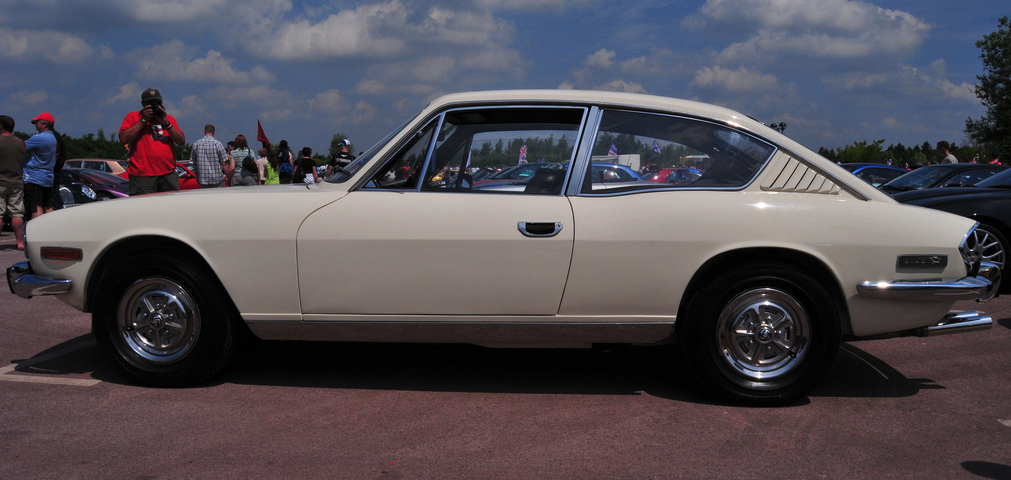 Michelotti's influence on the Standard-Triumph range was clear to see by the Sixties – the Italian had shaped every one of Canley's cars since the Standard Ensign.
The Stag was born out of a works-hack 2000 that Michelotti sectioned and restyled in the hopes of earning a further commission. While Triumph had concerns about its rigidity, it commissioned the car for future development.
Although Stag production was delayed from 1968 until 1970, a fastback was on the cards shortly after the convertible was signed off, at the behest of chief engineer, Spen King. That same chopped works hack, "6105 KV", returned to Michelotti's garages in late 1968 for its second transformation, though Michelotti wouldn't get the basic proportions right for another year.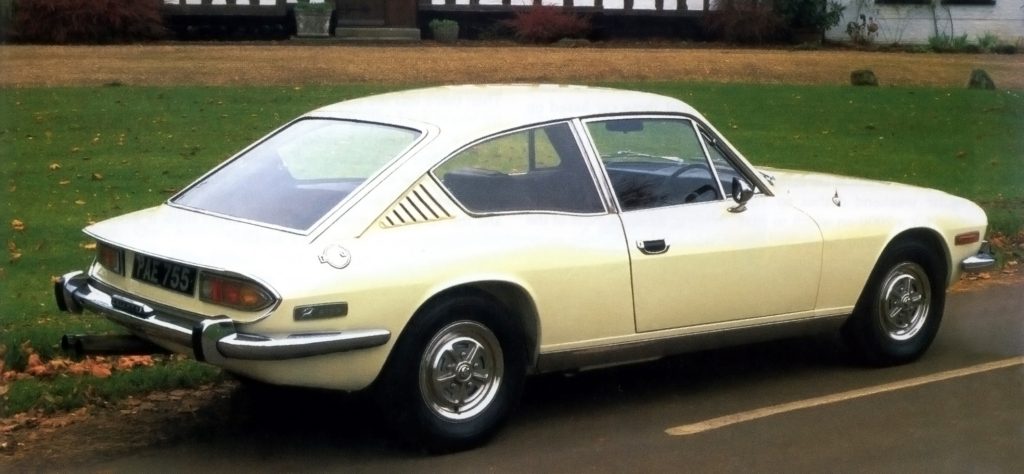 Triumph went through three attempts to nail the shape. Two, including the car mentioned above, were built by Michelotti, whereas the third was completed by Triumph's own stylist, Les Moore. The delays pushed the Fastback down the pecking order though, even swapping from a 2.5-litre six to the Stag's more familiar 3-litre V8 during development.
Warranty claims compounded a lack of funds at Triumph, and the Fastback was eventually cancelled, but the final prototype is alive and well and still appears at the occasional show.
Peugeot 405 Coupé Heuliez (1987)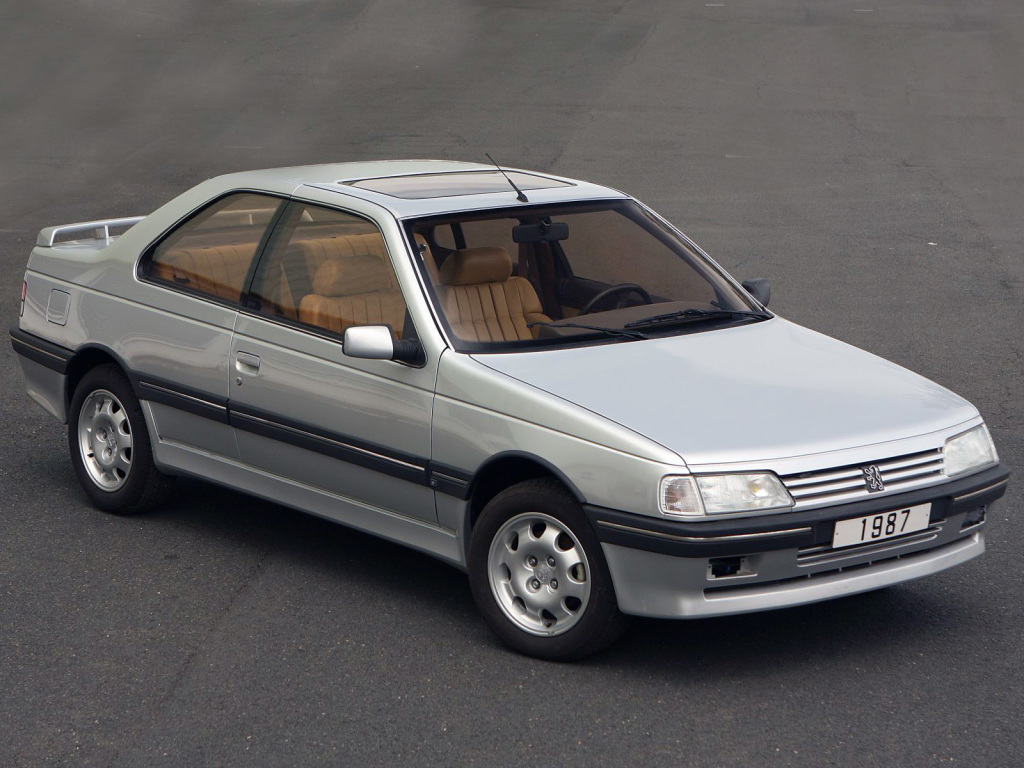 While Pininfarina designed and built the 406 Coupé a decade later, it had nothing to do with the proposal that was put forward for its predecessor, the 405. The idea came instead from designer-cum-coachbuilder Heuliez, which, sensing Peugeot's imminent attempts to push the 405 saloon and estate in the United States, wheeled out a 405 coupé for the approval of Peugeot management.
It saw the range-topping, high-performance Mi16 as a perfect marketplace foil to BMW's E30 325i; with that car a coveted, expensive import, Heuliez built the 405 Coupé to US specification. Saddle leather seats, an Alcantara headlining and a Webasto sunroof completed the transformation – along with the loss of a couple of doors and a quartet of 205 GTi 1.9 alloys. It offered differing rear window treatments either side of the car to help the La Garenne bigwigs make up their mind. For motive power, the car used the Mi16's 1.9-litre 16v.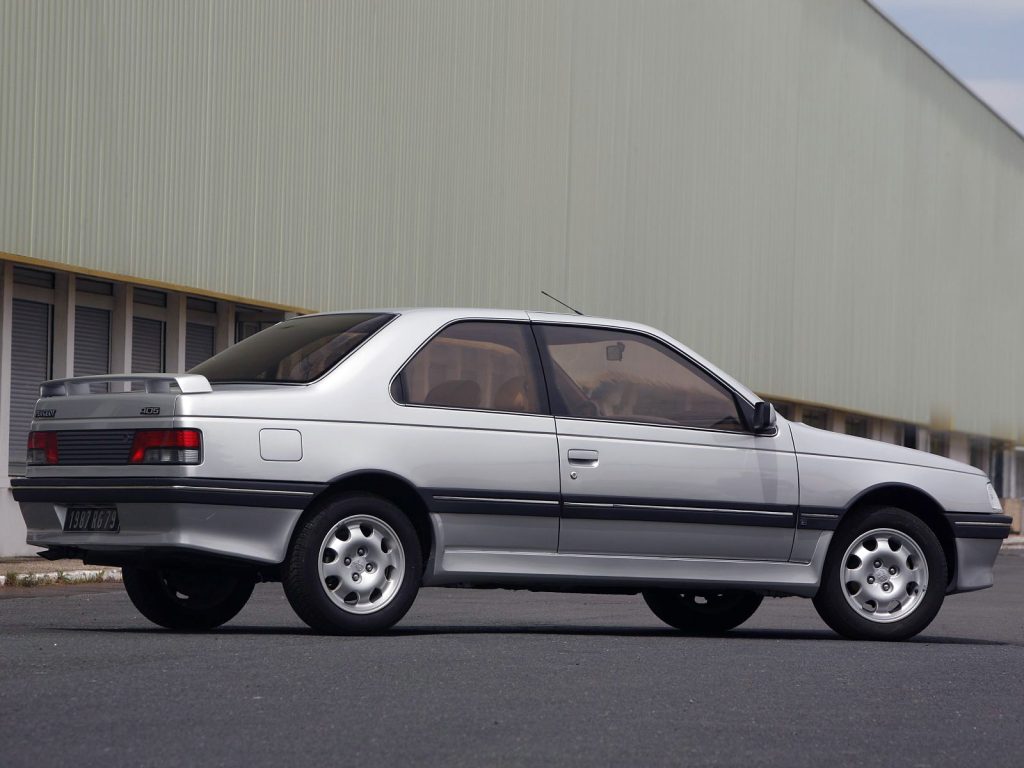 Elegant though it was, US sales of the 405 didn't end up meeting Peugeot's expectations; despite more than favourable reviews, its high price, reliability issues and scatty dealer network, concentrated mainly on the East and West Coasts, led Peugeot to pull out of the region in 1991. A coupé was the last thing on its mind as its distribution network was folded up, so the Heuliez car remained a one-off.
With just 67km on the clock, the coupé, a runner, remained part of the Heuliez museum until the firm's assets were sold off during Artcurial's Le Mans Classic 2012 sale. Luckily, it was bought by Peugeot's factory museum, Musée de l'Aventure Peugeot, where you can still see it today.
Rover 75 Coupé Concept (2004)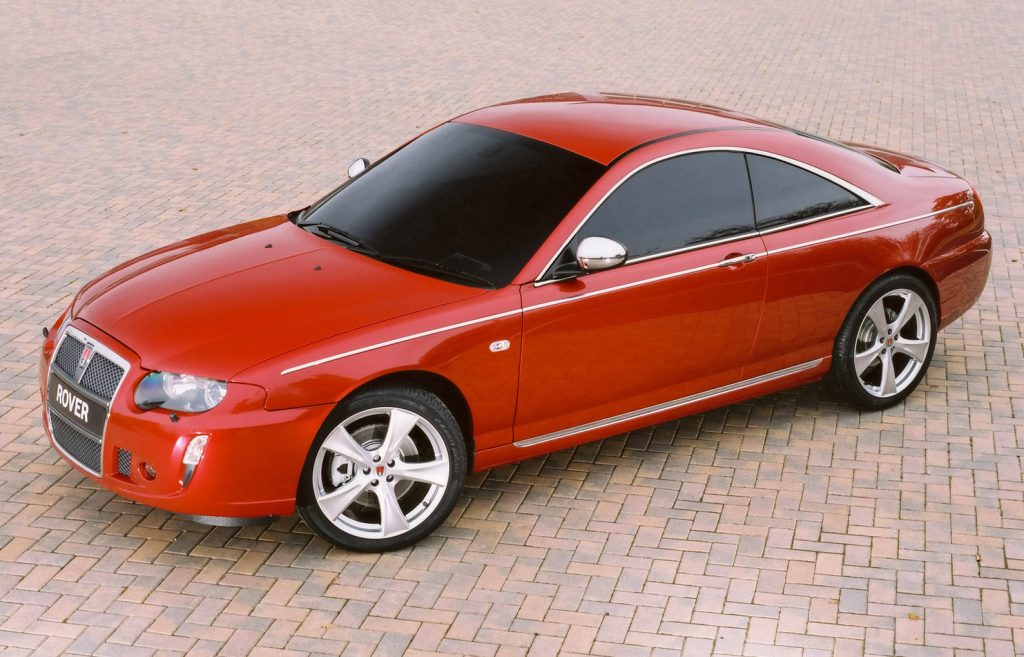 Built as a centenary celebration to itself, the Rover 75 Coupé deserved to have been built – but the tragic shuttering of MG Rover barely a year later put paid to any chance of it taking to the street.
It represented rather more than a pretty face; based on the revamped, post-facelift 75 range, it was also intended to act as a flagship while MG Rover negotiated its way into a lifeline with Chinese car makers. Its design director Peter Stevens, appointed in 2000, rose to the challenge, making good on earlier sketches produced during the Rover 75's (R40's) development wearing Riley badges.
The Coupé was probably the calmest of the Stevens MG Rovers – though he'd also breathed new life into the existing range, including the F (which emerged as the coil-sprung TF range), shaped the washing-machine-lugging TCV concept, and restyled the DeTomaso/Qvale Mangusta into the MG X Power SV.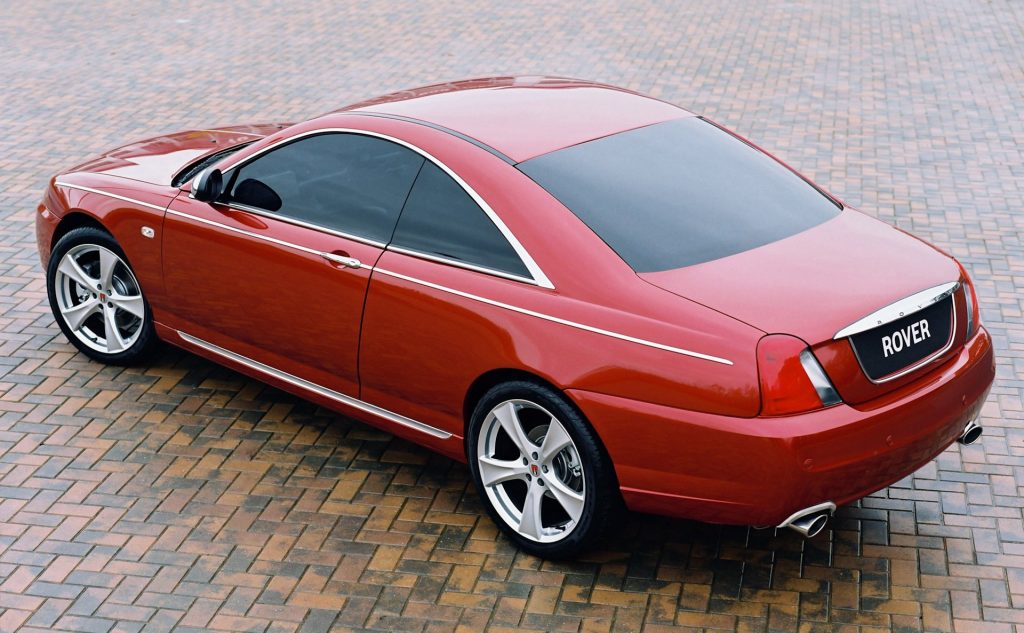 The interior, in best 75 (and Monogram special order) tradition, was sumptuous, as befitted its somewhat ambitious "baby Bentley" label: yew panelling and saddle leather trim were fitted.
That wasn't where the Coupé Concept's story ended, however – for a concept, it inspired two recreations, customised from standard 75s. Welsh enthusiast, Gerry Lloyd, built an MG ZT 190-based Coupé that bears more than a passing resemblance to the 2004 Coupé Concept in 2018, using BMW 3- and 4-Series parts to complete the transformation. West Yorkshire-based British car specialist, Retro Sports Cars, also built a coupé of its own, incorporating the wide arch MG X Power 500 body kit which never made it off the drawing board.
Saab coupés (various 1989–1994)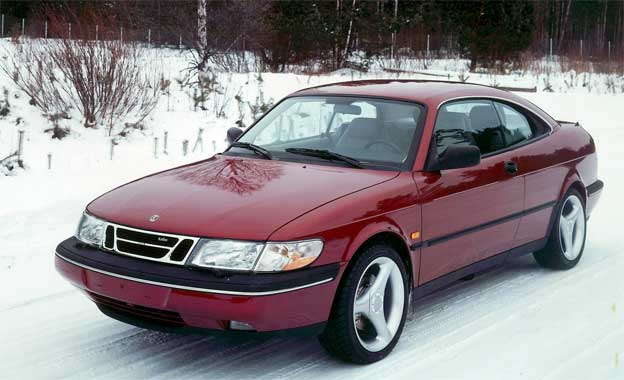 While Saab's Sonett range of two-stroke and V4 coupés are well known, there were numerous attempts during its joint venture with Finland's Valmet to get more stylish variants of its 9000 and second-generation 900 into the market – and even a 4-litre V8 based on a pair of Saab slant fours.
Aware of the export potential of the 9000, Valmet's 'Fivebow' convertible project was born, weeks before Saab was restructured into an independent company with General Motors and Investor AB owning 50 per cent of its shares. Sadly, that killed any chance of the 9000 Fivebow cars being made into metal, but designer Eero Miettinen would later play a major role in creating the iconic Nokia 3310 mobile phone.
Undaunted, Valmet pushed on, assembling Saabs by day and running a satellite design studio in tandem with Saab's Swedish department, run by Björn Envall. He retired in 1994, having overseen an ongoing modular project, known as the Smartback, which, among other things, added a shooting brake rear to a 900-sized car. Pick-up and convertible bodies were also part of the programme.
Valmet wasn't done yet, however: it tried again with the NG900, adding a rakish roofline in place of the regular car's liftback rear. GM wasn't keen though, and it never reached production.
Jaguar F-type XJ41/XJ42 (1980–1990)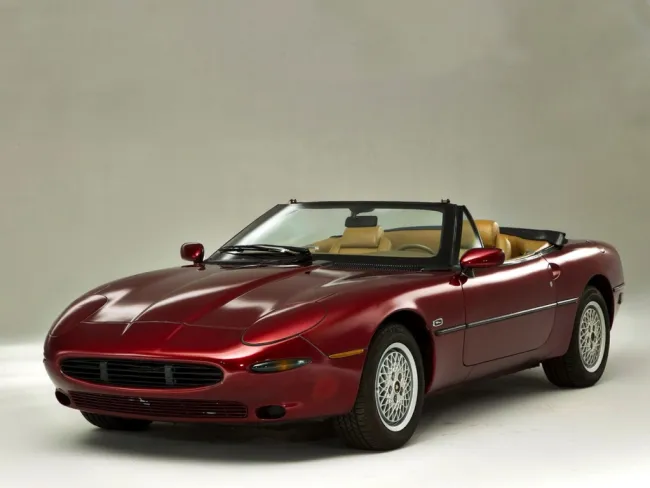 An E-type follow-up is certainly not a new idea at Jaguar. But this one, conceived as a bridge between the 'XJ40' XJ6 and the XJ-S, probably came closer to production than most.
Fast, sophisticated and stylish, the F-type's development began during a tricky point in Jaguar's history. The idea was for it to use key components from the XJ40 to help speed up its development, but as ambition grew for the XJ to tackle ever more advanced competition, so too did the F-type's mission begin to creep. The 1986 release date slipped as the car grew heavier and more prestigious, based on customer clinics, and Jaguar finally froze its specification in 1987.
That specification involved bespoke suspension, a twin-turbo, 4.0-litre AJ6 inline six, and all-wheel drive. But during development, the XJ-S finally began to pay its way, earning a stay of execution and chipping away at the F-type's case. Still, work continued: Jaguar designed a bespoke interior, chose a hatchback-style rear end, and a nose that was eventually adapted for the XJ220 – ultimately, about all that survived of the project.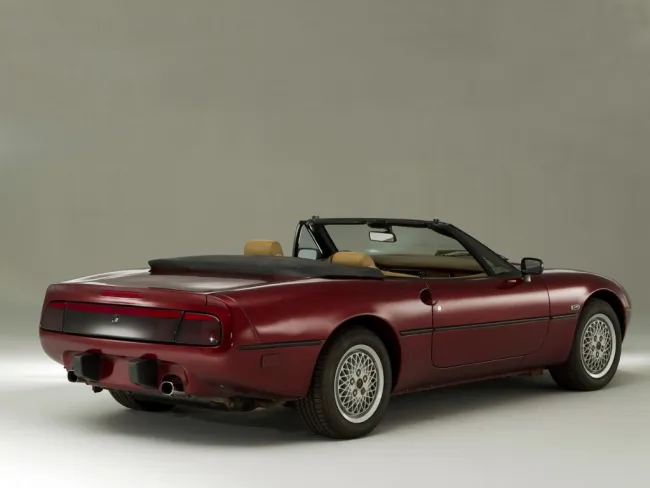 Alas, Ford, which bought majority shares in 1989, was unimpressed. It felt the F-type was too complicated and had consumed too much money – funds that would be better spent improving Jaguar's existing range. Way past deadline and with no real focus focus, management wasted no time in killing it off.
Still, Jaguar got there in the end. It finally replaced the XJ-S with project X100, better known as the XK8, in 1996, while some of the work on the F-type programme proved useful in developing the Aston Martin DB7. Jaguar finally launched a true F-type in 2013.
Triumph Lynx II (1977–1978)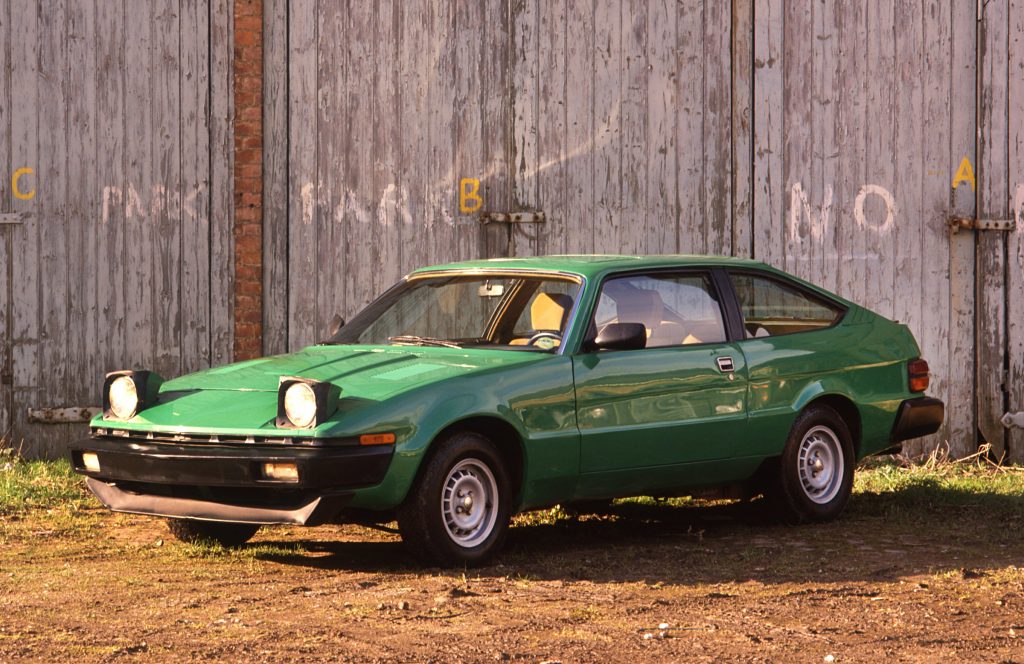 Fate dealt the Lynx project not one but two blows throughout the Seventies.
It wasn't the first time the name had been used; initially, the title was attached to the proposal which lost out to the TR7 in a race to replace the MGB. Project Lynx/Bullet of 1972–1975, despite meeting the criteria set by US sports car buyers, was ousted in favour of ADO 21, the rear-drive programme that was restyled by Harris Mann's team at Longbridge into the TR7, bypassing Michelotti and Canley's team altogether.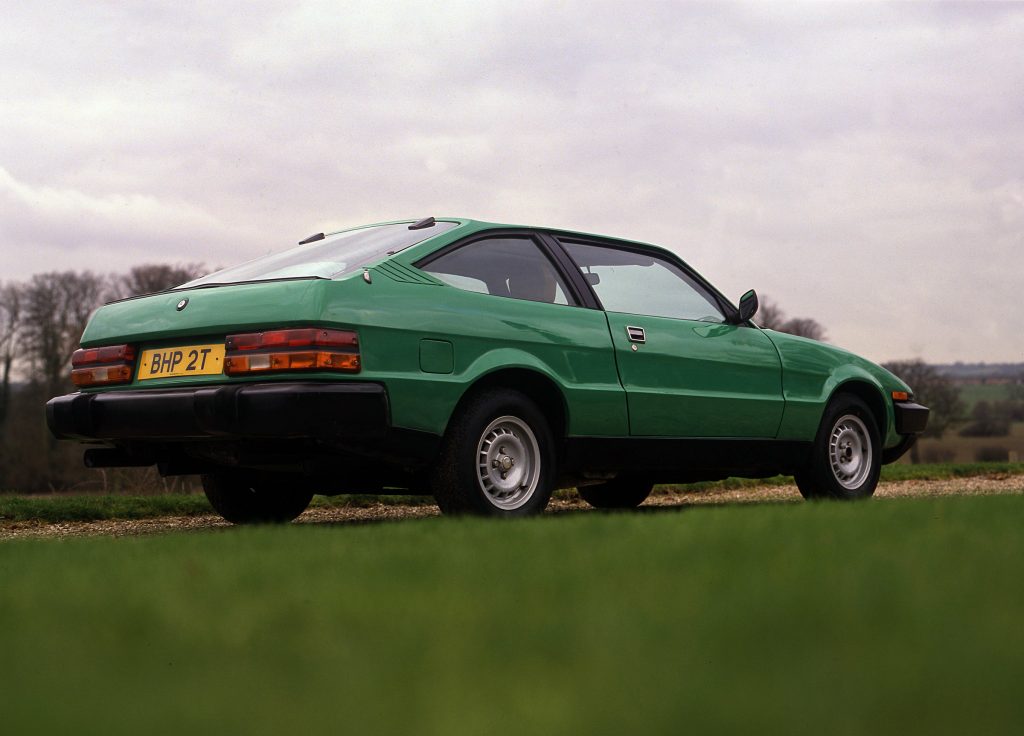 While an Italian-styled convertible and coupé (as Lynx I) may have passed muster as a Triumph, it was clear that the firm had lost its styling and engineering autonomy under British Leyland, and if management wanted another car to carry the name, that's what would happen.
Lynx II was a clever bitsa that took the best parts of the TR8 and the BL parts bin and made a 2+2 coupé with minimal expenditure. Canley styled the hatchback rear end, while the front kept Harris Mann's wedge-shaped nose. The car was quickly approved for production but died owing to a labour crisis within BL – while Triumph at Speke, Liverpool had capacity and a Western facing port, strikes killed off any chance of the Lynx making it into showrooms, alongside the promising TR7 Sprint.
Read more
8 unusual cars with unexpected origins
From DMC-24 to Alpha5: DeLorean charts its history – both real and fictional
11 way-out-there concept cars that defined the 1970s