In many ways, Triumph's Lynx had everything going for it. At a time when in-fighting was rife among the myriad brands of a newly-formed British Leyland Motor Corp (BLMC), the Lynx was a rare testament to sound logic and good product planning. Its inclusion in this series meant that it failed, but because it was through no fault of the car, it makes the Lynx's demise so much more tragic. Where did it all go wrong, then?
Since it became part of the BLMC empire in 1968, Triumph had been working on a replacement for the TR6 model, which had proved popular in the UK, but also in the lucrative North American market. The new model was a radical departure from Triumph's traditionalist norm, and by 1972 development of what was to become the TR7 was well underway.
How much is your car to insure? Find out in four easy steps.
Get a quote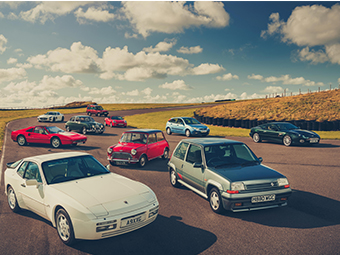 However, rumours were abound about a possible outright ban on the sale of new open-topped cars in the States. Given that 80 per cent of Leyland's sports cars were convertibles, this was taken seriously enough for it to influence Triumph's future product strategy. The Stag needed replacing, not only because it was a rag-top, but also due to reliability issues from its 3-litre V8 engine. And with Triumph resigned to the fact that the TR7 would have to be a fixed-head coupé (a targa-top was originally on the drawing board), a four-seat coupé spun off the new car, and replacing the Stag, seemed like an obvious solution.
And a proven one, too. Reliant had enjoyed much success with its half-estate/half-coupé Scimitar GTE, but the real market winner had been 'the car you always promised yourself', Ford's Capri, whose humble, low-cost underpinnings had been no barrier for its semi-exotic styling clinching the hearts and minds of drivers across Europe. As a consequence, early Lynx prototypes trialled a more Scimitar-derived look, before finally settling on one which, in concept at least, was more akin to the Ford.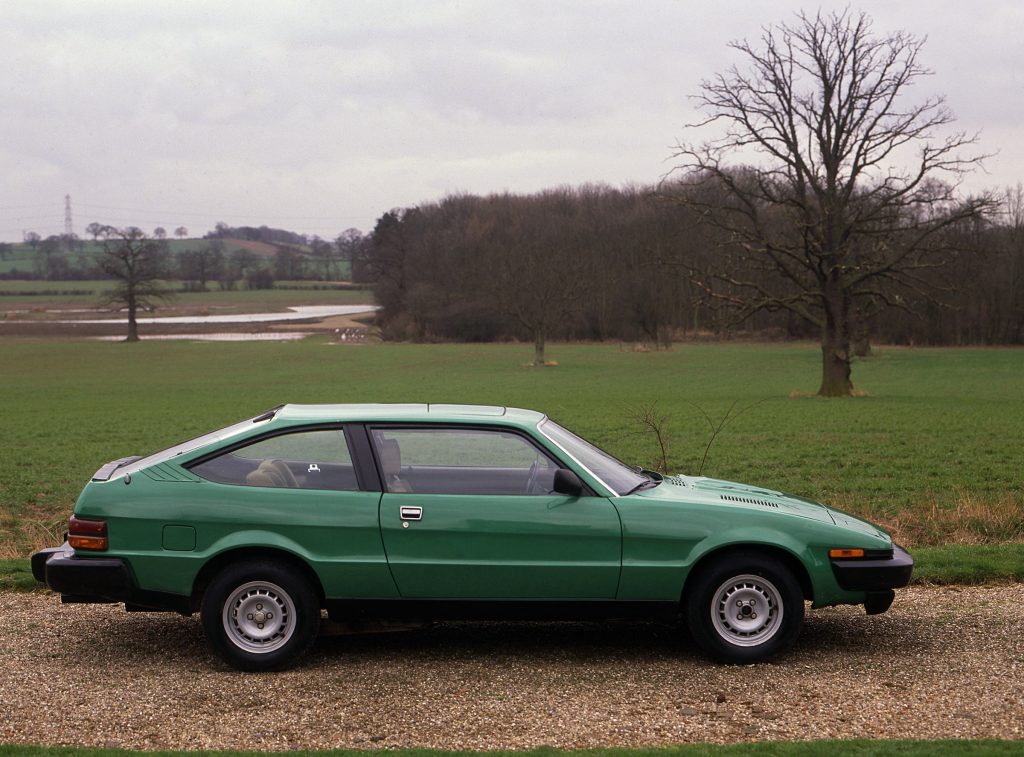 With development work starting in '72, the Lynx name was resurrected from a dormant 1960s Michelotti project. Liberating space for a two-seat rear bench, Triumph added 12 inches to the wheelbase of the TR7's platform. But while the front-end design of that car was left almost untouched, everything aft of the scuttle was re-designed to create a two-door, fast-back coupé.
Problem was, while Harris Mann had effectively penned the front end of the Lynx, everything else was the work of Leyland's Solihull design studios, giving the finished product a somewhat incohesive appearance. Gone were Mann's swooping swage lines, replaced by deep side scallops (soon to be seen in the SD1, Maestro and Montego) and lengthened doors to improve access to the rear, while integrating better with the car's longer proportions.
Where there was a clear departure from the TR7, though, was in the powertrain and rear suspension. Ditching Triumph's 3-litre V8 stag engine in favour of Rover's relatively new, Buick-derived '8 promised not only improved reliability, but the prospect of 125mph performance from the fuel-injected, 190bhp unit, which delivered drive to the rear wheels via the upcoming SD1's five speed manual gearbox. Rover also provided the Lynx's solid rear axle, complete with a Watts link and well-resolved damping. It was generously equipped, too, with electric windows, a hatchback, split rear seats, twin exhausts and a steel sunroof.
Interestingly, Triumph wasn't to be the only beneficiary of the new car. With MG keen to find a replacement for the now aged MG BGT, the Lynx was an obvious choice. A plan was hatched to fit it with the O-Series engine, defining it from the more upmarket Triumph version.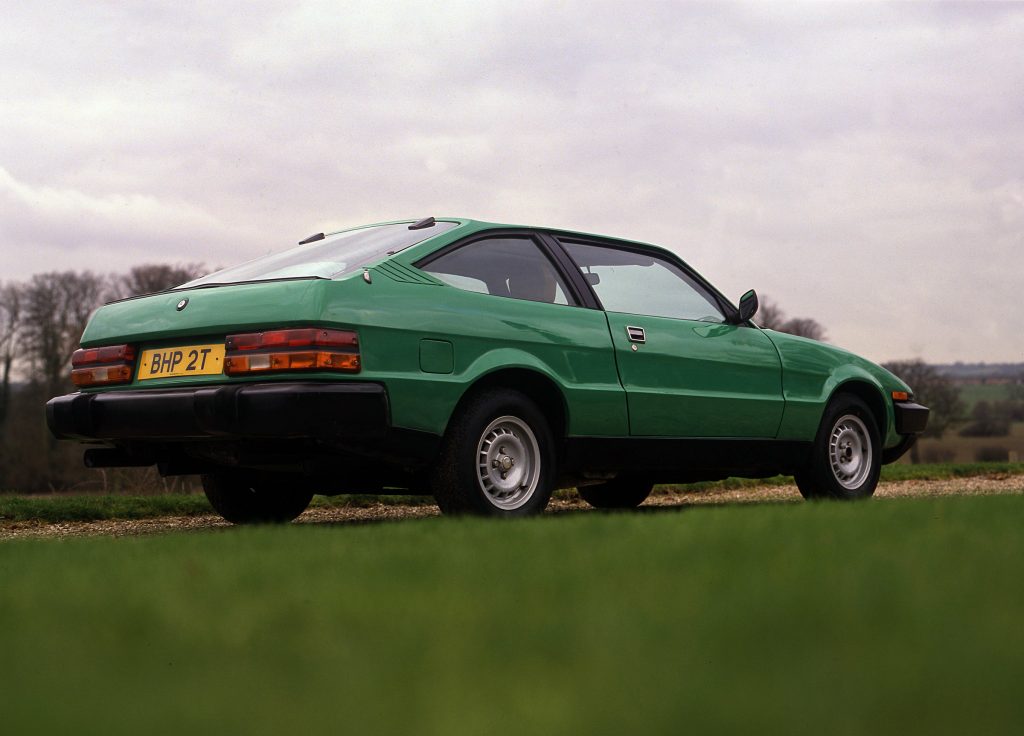 But in the end, neither model made it to production. While Triumph's flagship Lynx was slated for launch in mid-'78, the relationship between workers at Triumph's Speke plant in Liverpool, where production of the new car was to join the TR7, and British Leyland's management had deteriorated.
The plan had been for the Lynx to take up Speke's production slack caused by slow TR7 sales, but when Leyland's new Chairman Michael Edwardes started in November 1977, four months of strike action ensued. Edwardes called time, and in February the following year it was announced that Speke would close permanently.
So, while TR7 production switched to Canley, why didn't the Lynx follow? According to unofficial sources, senior American members of British Leyland's board didn't favour the Lynx anyway. It had performed poorly in customer clinics, and given that the US was Leyland's biggest market, ahead of the UK, the risk of it being a sales flop was too great.
Illustrating how serious the project had been from its inception in 1972, to its inglorious end in '78, a total of 18 prototypes were built and tested. Alas, today only one survives and is on display at the British Motor Museum in Gaydon, Warwickshire. A final reminder of what could have been.
Read more
11 way-out-there concept cars that defined the 1970s
Vision Thing: Getting a concept made (or not)
Rare Triumphs complete one man's collection of a lifetime | Barn Find Hunter