RM Sotheby's 2021 London sale, its first live auction to be held at the Royal Automobile Club since it took over sponsorship of the London to Brighton Veteran Car Run, resulted in some big figures. The team putting the catalogue together did a fine job, consigning some superb cars and including a fair number of those models that are currently at the peak of their popularity.
Sales totalled just over £7.7 million with premium, with highlights including £2,142,500 for a 2016 Ferrari LaFerrari that presented beautifully in stunning Vinaccia paintwork and stole the show. The LaFerrari was bought by an online bidder, and the 21st Century hypercar wasn't the only digital age car to appeal to collectors. 
How much is your car to insure? Find out in four easy steps.
Get a quote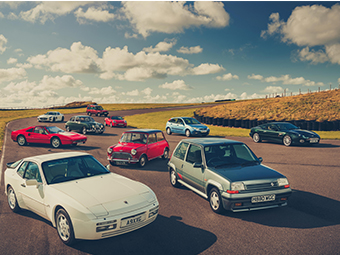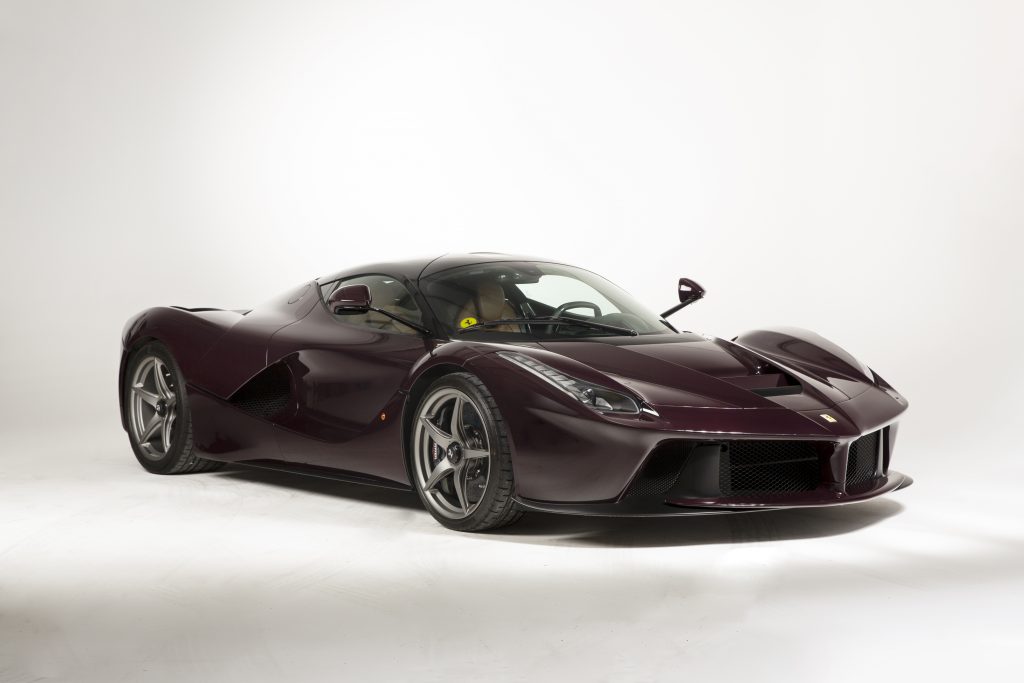 Two cars that really seem to have turned the corner this year also sold over top estimate: a highly original, UK-delivered 1987 Porsche 959 Komfort went for £1,158,125 and a right-hand drive, 1993 Jaguar XJ220 with just 295 miles on the clock was taken by a bidder in the room for £432,500. Although not the record for that model – Bonhams' sale for £460,000 at this year's Goodwood Revival Sale holds the crown – this price marks the continued climb of the model's values from a low back in 2013 when values rarely crept above £150,000.
There were some other gems lower down the ranking, too. A 1960 AC Ace Bristol with great history and presented in lovely condition made a mid-estimate £252,500 and one of two Zagato-bodied Porsche 356 'Sanction Lost' coupés sold for an inclusive £426,875.
In amongst this there were some significant cars that failed to sell.
Original Jaguar C-Type values have been gradually slipping over the last few years, and chassis number 014, offered with what initially appeared to be a sensible estimate of £4m to £4.5m did not sell. The same car had been offered by Bonhams in their Amelia Island sale of March 2020 with an estimate of $6.5m to $7.5m (£4.8m to £5.5m) but the change in location, auction company and reserve didn't encourage the bidding, which struggled to reach £3.7m.
A very special British racing car of a different era also failed to meet its reserve. Bentley's 1929 first production 4 ½-Litre 'Blower' was estimated at £3.8m to £4.2m but again failed to find a bid near that price. Despite an unusually comprehensive history including period tests by The Motor and pride of place as the Olympia show car, a car of this sort is almost impossible to value, but the estimate seemed too high and so it proved.
Another very strong estimate was for a 1976 Porsche 934, one of just 31 factory-built 934 Group 4 racing cars and eligible for all manner of historic motorsport. An expected sale between £875,000 and £975,000 was just too strong for the bidders to stomach, especially given the temporary import status of the car that attracted an additional 20% VAT rate on both the sale price and the premium paid. Again, it failed to sell.
Some of the most unexpected results came at the end of the sale. The final three lots were all offered with no reserve by auctioneer Lord Harry Dalmeny, UK Chairman of Sotheby's, conducting his first motoring sale. Two of the cars sold significantly under estimate: the first a one-off Ascari FGT prototype built by Lee Noble in 1992. Used for promotional purposes and road tests, in period the car attracted the attention of Dutch racing driver Klaas Zwart who purchased the brand and the blueprints, developing it into the Ascari Ecosse production model. With Ecosse values being well over £100,000 and advertised prices double that, a pre-sale estimate of £60,000 to £80,000 seemed fair. But the room was not with the auctioneer, and the car sold for just £19,550 including commission. Two lots later, a 1999, 50,000-mile Bentley Arnage 'Green Label' sold for just £11,500, well short of its pre-sale £40,000 to £60,000 estimate.
So, what happened? Covid, or specifically the public's continued caution about using public transport caused by the pandemic, did not help in any way. The sale's location at the Royal Automobile Club in Pall Mall in the heart of London, compounded the problem. Although a wonderful, storied venue, many from outside London are put off driving into the capital, and this venue lacks any of the parking facilities that RM Sotheby's previous London venue of Battersea Park had in spades. The RAC's layout also does not allow for the cars to be in the room, or even elsewhere in the building. That makes the auctioneer's life difficult: without the physical presence of the cars, the temptation is automatically dialled down a notch.
Then there was the crowd. Those attending the Veteran Car Run tend to have very particular tastes. Bonhams used to play to this crowd: their final Veteran Car Run auction here in 2019 had just 14 car lots and around 200 of automobilia, but all were 'veteran' in theme. The RM Sotheby's catalogue was very different, and by simply moving their old London sale to this new location hasn't quite paid off. The nature of those who buy at motoring auctions also didn't help. They are used to the cadence and techniques of the auctioneers they know: this brings trust, especially in a sale of this size and importance. Lord Dalmeny, although respected in his field, was a new face, and this made his job that bit more difficult.
Overall, the sale has been an interesting one. Hagerty has observed that buyers' limits for the cars they are prepared to buy online have continued to rise for the right car. That much was again evident as two of the once-ugly ducklings of the early 1990s – the XJ220 and the 959 – continued to grow into swans. And finally, despite the reassurances from politicians, the pandemic has changed public attitudes in ways that we're still working to understand.
Read more
Community care: Meet the drivers of the 2021 London to Brighton Veteran Car Run
Fraction test: Does investing in a share of a car work for you?
Driver error: Buying a BMW M3 E30 on reputation alone was madness