By 1992, the tradition of converting Aston Martin saloons into estate cars had existed for more than a quarter of a century. And another thirty years on from that, you can buy one of the most striking examples at the Bonhams Monaco sale, on 13 May.
The tradition for hold-all Astons started at the request of company owner David Brown, when a DB5 was converted by Harold Radford so that his hunting dog would be more comfortable on shoots. Similar work on DB6s and DBSs followed, undertaken by Radford and FLM Panelcraft.
How much is your car to insure? Find out in four easy steps.
Get a quote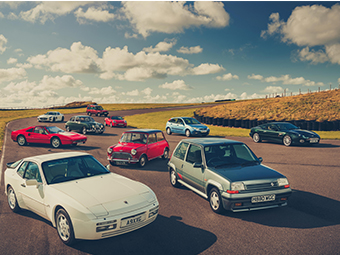 By the Nineties, however, Aston Martin's finances were wilting. Yes, Ford had bought a stake in the firm in 1987, and, buoyed with the money from the sales of the V8 Zagato, the Virage was finally launched as the successor to the V8.
Aston's Customer Service Division (by then renamed Works Service) had long offered discreet mechanical and bodywork upgrades to cars brought back to Newport Pagnell by owners. With the coffers near empty, it was decided that a special range of customised cars would bring in more money – and the Virage Shooting Brake was born.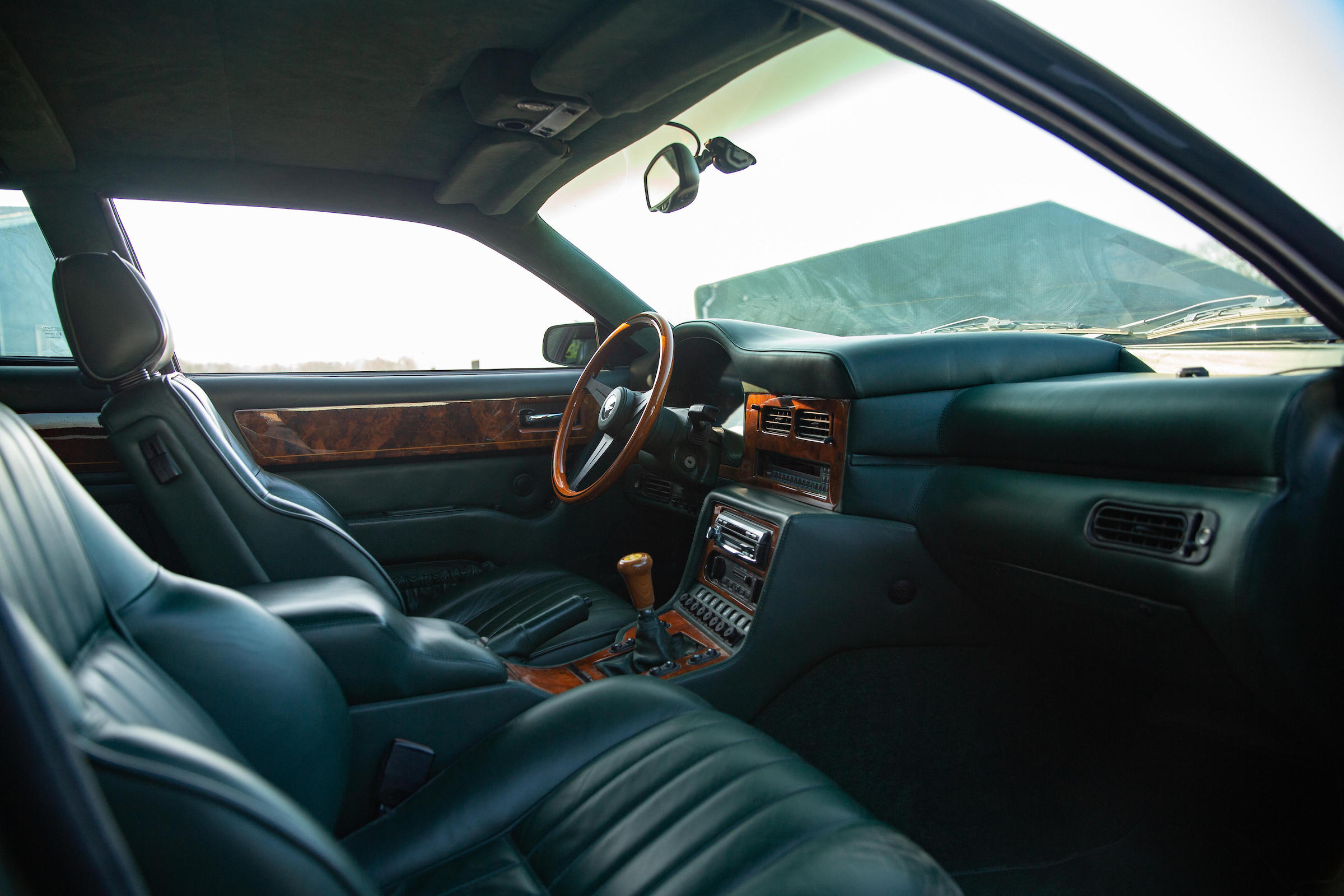 The car consigned to Bonhams' Monaco sale on 13 May is the first of two three-door Shooting Brakes built from scratch, known as DP2099/1 and DP2099/2 respectively. These vehicles acted as prototypes; according to online resource, astonmartins.com, three or four more Shooting Brakes were converted from existing Virage coupés.
The car debuted at the 1992 Geneva Salon, and the Bonhams car is believed to be that motor show attendee. With a 50/50 rear split bench, a long-range fuel tank and electric hinged rear windows, the Shooting Brake offered four times the space of the standard Virage. Two years later, Works would offer a five-door, seven seat Virage Lagonda Shooting Brake, alongside a four-door Virage Lagonda saloon. An anonymous commission ordered six and seven cars, respectively.
Peformance-wise, the three-door Shooting Brake was nearly identical to that of the Virage saloon. Aston didn't publish any details of the weight penalty, but its 5.3-litre, quad cam V8, with Callaway-designed heads, was good for 335bhp and a top speed of 152mph, putting it just below the BMW M5 Touring (E34) launched in the same year.
Bonhams estimates the car at between €100,000-200,000 (£84,790-£169,580) against the £71,700 of a Virage coupé in concours condition. Given the historically high prices fetched by Aston shooting brakes (one of the 12 DB5 shooting brakes managed the equivalent of £1.42 million in 2019) this car, could, in Aston terms, be something of a bargain.
Read more
The Handbook of Sloane Ranger Cars: Peugeot 504 & 505 estates
All change at Aston: Moers out, ex-Ferrari Amadeo Felisa in
Mighty Minky: After 30 years the Aston Martin Virage 6.3 is still the real deal