According to a daily newspaper – you can guess which one – Britain is bracing itself for a 'winter of floods'. The perfect time to buy a car with neither a roof, doors nor a conventional windscreen. Buying a Crossblade in the hope of enjoying some winter sunshine wouldn't be your, ahem, smartest move.
According to the DVLA's database, there are 33 Smart Crossblades on the road, with a further 25 listed as SORN. It means that there are currently more active flood alerts in place than there are Crossblades with VED. If you're the kind of person who enjoys fell-walking in a hailstorm, camping in a hurricane or sailing in a thunderstorm, the Crossblade is the car for you.
How much is your car to insure? Find out in four easy steps.
Get a quote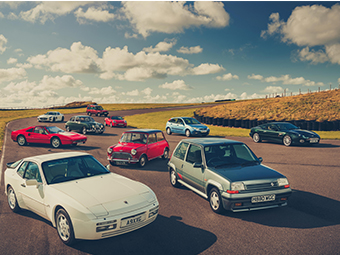 Smart's roller skate debuted in 2002, just a year after the concept was unveiled at the Geneva Salon. Andreas Renschler, chairman of the board at Micro Compact Car (MMC) Smart, said the company decided to launch the Crossblade following the "almost euphoric reactions" at the Geneva show. We're just disappointed he didn't say something about the crowds raising the roof…
Thanks to a 600cc 'Suprex' turbocharged three-cylinder engine producing 70bhp, the Crossblade will hit a top speed of 84mph, although with little more than a transparent wind deflector to protect you from bugs and road debris, a helmet might be required.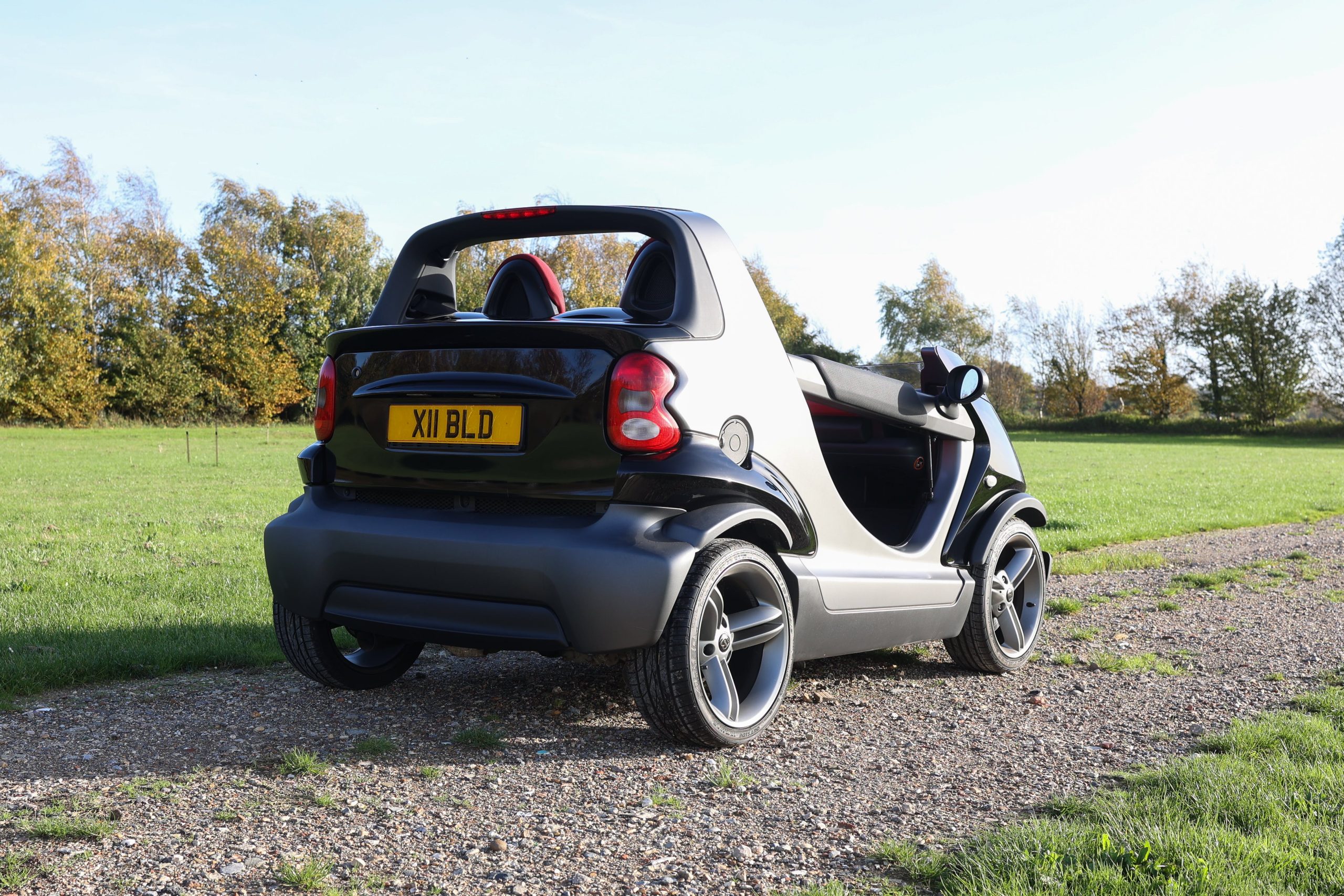 Indeed, in the manual for the Smart Crossblade, you'll find the following warning: "Dust, rocks and other airborne objects could be thrown into your face, distracting and injuring you. This could ultimately lead to a car accident." Ouch.
It's no surprise that some of the press shots placed the Crossblade alongside palm trees, superyachts and clear blue skies. Forget zero to 60mph times; the Crossblade's pace is measured in the time it takes to transport its occupants from floating gin palace to the most exclusive restaurant on the marina. Not too fast, of course; you don't want to mess up your expensive coiffure.
Robbie Williams was a fan. Or rather, the former Take That star was a brand ambassador for Smart. He took delivery of Crossblade number 008, saying: "Wow, I just love this car. It's innovative and unconventional, the two main qualities I look for in new projects."
It can't have been that entertaining, because the car had covered just 113 miles when it was sold for charity in 2007. Prince Naseem Hamed was also a fan, and while we don't have a quote from the former WBO, IBF, WBC and IBO world champion, we suspect he'd have said something about the Crossblade being a little knockout. It sold for a punchy £32,480.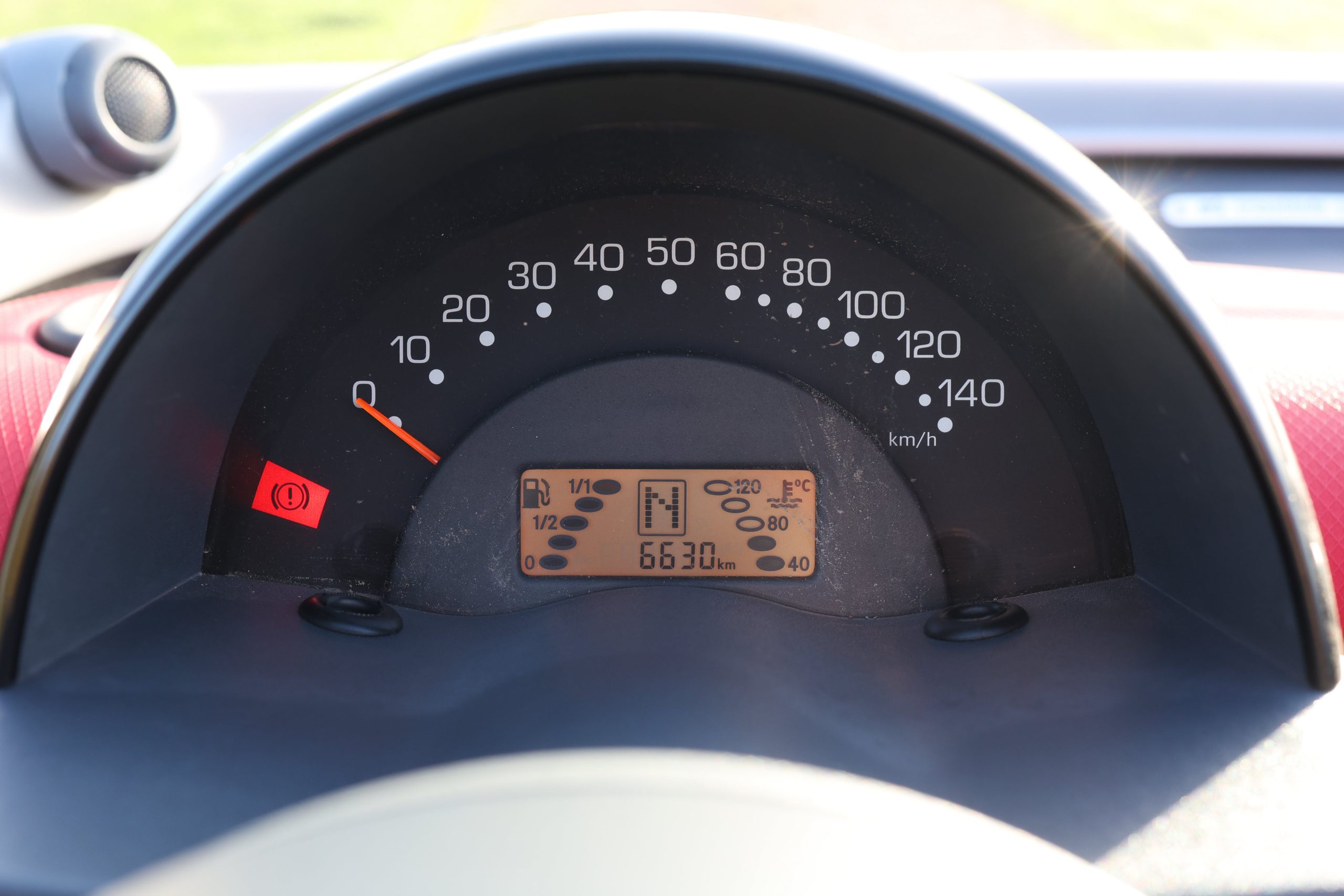 A lightweight car without a featherlight price, then? Earlier this year, a Crossblade transformed into a homage to Sir Stirling Moss (his wife owned a tin-top Smart) sold for £21,375, while a Petersen Automotive Museum exhibit fetched $37,000 (£32,500).
This Crossblade lacks a celebrity endorsement, but with just 6630 kilometres (4120 miles) on the clock, it's likely to have led an easy life. According to the Car & Classic description, it's ideal "for a few weekends of runabout in the sun", although if the Daily Express is to be believed, you'll spend most of time your time dodging downpours, yielding to yellow weather warnings and floating in floodwater.
We like things that are a bit different, so the Crossblade certainly appeals. Turn up at a cars and coffee event in this and you'll turn as many heads as a seven-figure supercar or a former Take That star in an Aston Martin.
That said, we're not feeling the love for the Mercedes badge on the front. We'd remove that pronto, then stick it in the back for good…
Read more
Future Classic: Smart Roadster
Driving the modern Midget: Revisiting the Smart Roadster
Freeze Frame: Smart start as Mercedes shows city car duo