It's become a bit of a cliché to say that certain road cars made it from concept to production virtually unaltered.
It's also, for the most part, inaccurate. Oft-quoted examples like the Audi TT (based on 1995's TT concept), Range Rover Evoque (2008's LRX) and the BMW i8 (2009's Vision EfficientDynamics) undoubtedly resembled their turntable-bound siblings. But it's overwhelmingly the case that the production cars' styling has already long been signed off. The "concepts" we see under the glittering lights are often just jazzed-up spin-offs to give a less-than-subtle nod to that which is already imminent.
How much is your car to insure? Find out in four easy steps.
Get a quote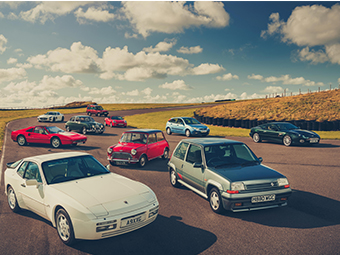 That was likely the case for the Smart Roadster and Roadster Coupé concepts shown at the 2000 Paris motor show, too. The production versions appeared at the same show two years later, differing only in their slightly smaller wheels and slightly less ornate detailing inside and out, predictable concessions to road- and production-friendliness.
What separates the Roadster and Roadster Coupé from now-ubiquitous cars like the TT and Evoque – but also something it has in common with the supercar-like i8 – is that I absolutely cannot help but turn and stare each and every time I see one on the road.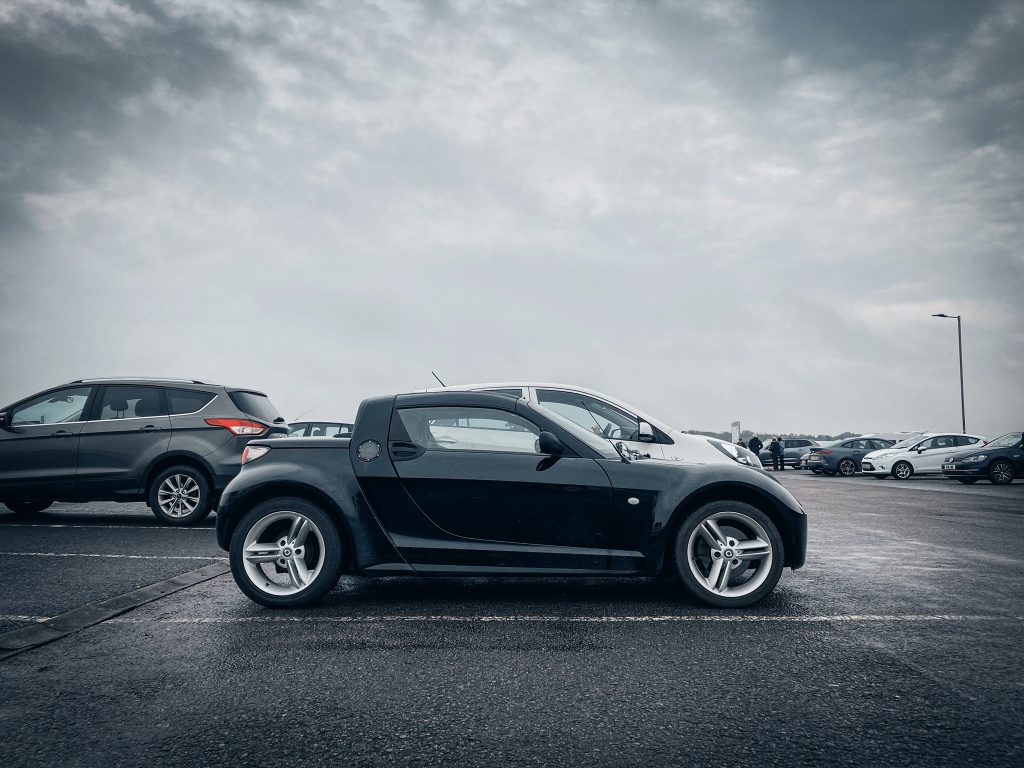 Over-familiarity dulls the impact of most cars over time, but the slow-selling Smart, like the i8, has never really had a chance to fade into the background. Every remaining example out in the wild looks like it's driven straight off Smart's motor show stand.
Several designers are credited with bringing the Roadster's full-scale Hot Wheels shape to the road. The best-known is probably current Porsche design chief, Michael Mauer. Squint really hard and you might just see some of the Smart Roadster's smooth surfaces and rounded curves in the Mauer-penned Taycan electric car. Another concept-turned-reality, incidentally. Or is that just me?
Unlike the Mitsubishi-based Forfour launched a couple of years later, the Roadster was entirely Smart in both design and ethos. Small (shorter and lower than an MG Midget, and narrower than a Mk1 Mazda MX-5) and light (as little as 790kg), it carried over numerous components from the brand's iconic city car, the Fortwo, keeping costs low. That included its 698cc turbocharged triple, and its automated manual transmission (for better or worse), but did ensure a desirable rear-wheel drive layout.
Whether that guaranteed a true sports car experience or not depends on which magazine you read at the time. Autocar was not complimentary; writing in 2003, Andrew Frankel decreed it "least enjoyable of all" in a test against an MX-5, Ford Streetka and Peugeot 206CC, citing that gearbox, its slow-geared steering, and lack of driver feedback. Alistair Clements was no kinder a year later with the lower-priced, steel-wheeled and de-contented "Light" variant. "To build a sports car that is this uninvolving is to seriously miss the mark", read the conclusion.
evo's 2003 assessment was more positive, despite putting it up against tougher competition than anyone. The Smart faced an MX-5, the contemporary Toyota MR2, and fiercest of all, a 1960s Lotus Elan Sprint. They wiped the floor with it on track (despite the Smart's high corner speeds), but writer John Barker enjoyed its keenness, if not its numbness, and the challenge of driving it quickly. Meanwhile Jeremy Clarkson, in Top Gear's TV segment, loved it. It was "just like those light, whizzy sports cars from the '50s and '60s", he noted.
Whether the Roadster was good then seemed to depend mostly on the mood you were in, and what you were comparing it to. Expect an MX-5 competitor and you'd be left deflated by its safety-first electronics, over-assisted steering and automated gearbox, but as a stylish and fun commuter, there was little better. Having not experienced a Roadster myself I can't confirm, but I strongly suspect it's clinically impossible to be unhappy while driving one. It'd be like being unhappy cuddling a kitten.
Today, there are definitely things to consider. The gearbox remains a love/hate affair, but you can learn it, work around it, and even enjoy the process of managing it. Back in the day, the Roadster also cost Smart enormous amounts in warranty claims; it turns out the weather protection was a little too close to those classic '50s sports cars. The roof options, whether retractable fabric or two hard panels, can still leak today, despite dealer fixes at the time. Finally, if you opt for the Roadster, rather than the glass-hatched Roadster Coupe, you'll just about fit a suit in the back… but only if it's been carefully pressed, as any creases would render it too high to close the lid.
It isn't all wet carpets and inconvenient laundry though. Roadsters will happily deliver mid-50s mpg, for a start. They make a gloriously silly noise, with little wastegate chuffs between gearchanges. It briefly made three-spoke wheels cool again (though the ride quality is apparently better on the smaller, less distinctive alternatives). And despite their minuscule size, they can accommodate taller people better than say, a modern MX-5. The aforementioned Clarkson, all 6ft 4in of him, squeezed in just fine.
Anyway, imperfection has never been a barrier to classic appeal. There, things like styling, character and a unique driving experience are far more important, and the Roadster combines all those with modest running costs and for the time being at least, affordable pricing. Decent Roadsters seem to start around the £3000 mark, and a loyal following means there are now fixes for most common bugbears.
Best of all though, you'll be privy to your own personal motor show every time you open the garage door.
Read more
Kei-terham returns: 660cc Caterham Seven 170 revealed
MGF driven: A fresh look at MG's MX-5 rival
Future Classic: Fiat Panda 4×4 MkIII