It's almost impossible to look at the Alfa Romeo 156 Coloni S1 without thinking about the 164 Pro-Car, especially when you see it split into three sections. Would it be a stretch to say it reminds us of the Ferrari F40? Heck, the central driving position has shades of the McLaren F1, albeit without the option to give a couple of passengers the ride of their lives.
With a 0-62mph time of just two seconds, it's actually quicker than Woking's fabled supercar, while the top speed of 211mph would make it an ace card to hold when playing Top Trumps. Make no mistake, the Coloni S1 isn't your average Alfa Romeo 156.
Your average 156 doesn't cost €300,000 (£260,000), for a start.
The car was developed by former racer Enzo Coloni, whose F1 team competed in the World Championship from 1987 until 1991. During this time, the team attempted to take part in 82 races, but qualified for just 14, with no points to show from the F1 experience. Results were better elsewhere, most notably in the Italian Formula Three Championship, with the Coloni Racing Alfa Romeos winning in 1982, 1983, 1984 and 1986.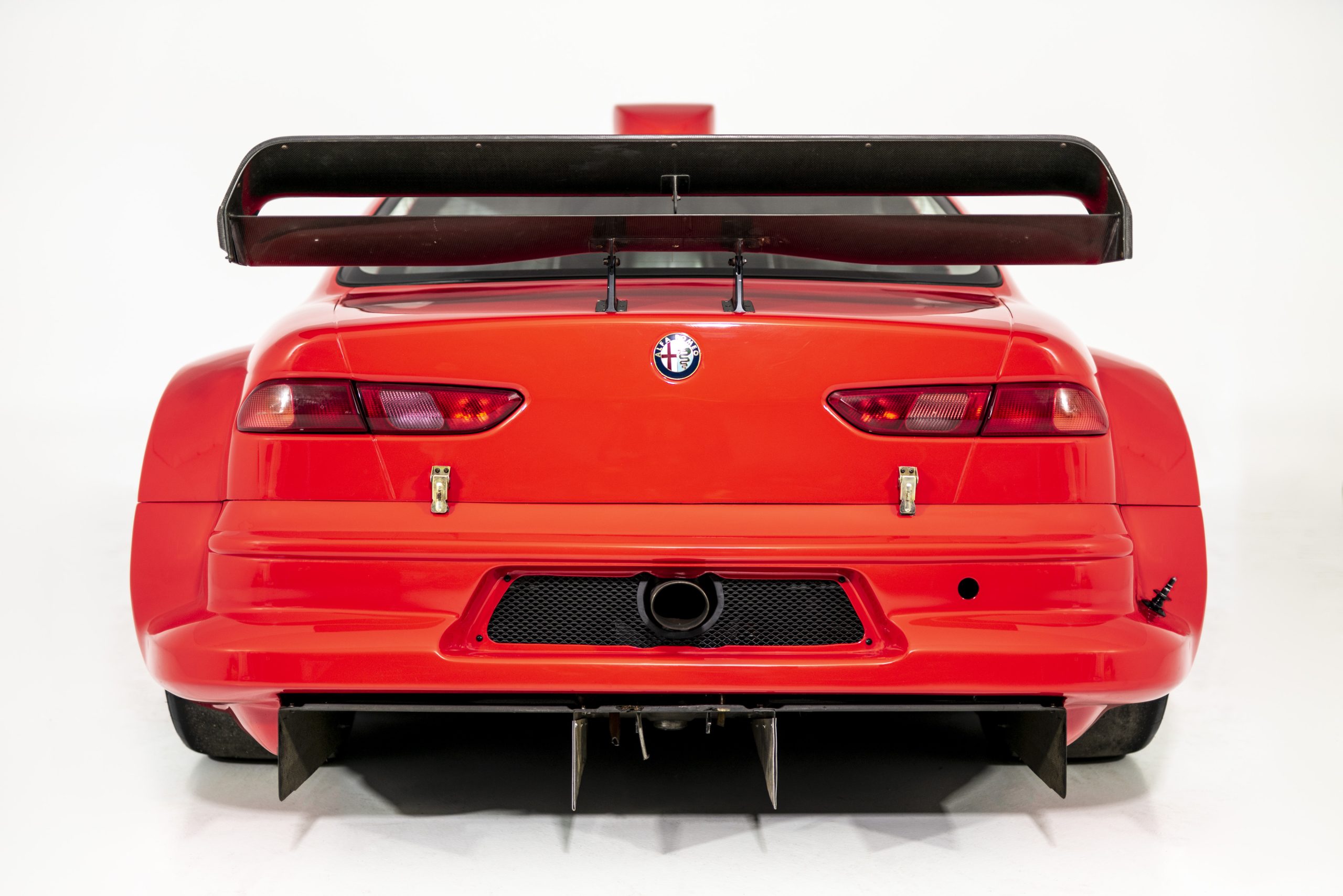 Enzo Coloni created the Alfa Romeo 156 as working prototype for a car ready for racing under FIA Group E specification. Like the 164 Pro-Car, its body hides a full racing chassis, in this case made entirely of carbon fibre and metal support tubes. The 3.0-litre V6 engine is mounted longitudinally in the centre-rear position and produces up to 500bhp.
Other highlights include a six-speed sequential gearbox, Brembo braking system with carbon and titanium discs, 18×9.5-inch OZ magnesium wheels on the front, 18×11.5-inch wheels on the back, and a suspension system developed by Coloni and Eibach. The total cost was a cool €600,000.
That isn't the most startling figure. If the 0-62mph time doesn't grab you, maybe the nine seconds it takes to reach 200km/h will get your attention.
Amusingly, the car is advertised as being 'left-hand drive', but this is probably due to its current location of a warehouse in the Netherlands.
This footage from 2012 shows the 156 Coloni S1 starting from the pits at the Zwartkops Raceway in South Africa. We understand that it revs to 10,000rpm, but just listen to the soundtrack. Incredible.
According to the advert on Car & Classic, the seller is open to offers. What a way to celebrate 25 years of the Alfa Romeo 156…
Read more
Spotlight: Lotus Elise S1
Your Classics: Alistair Walter is a glutton for punishment with two Porsche 928s
Every day is the Mille Miglia with this Alfa Romeo roadster