There is a saying that two is better than one and when it comes to petrolhead mathematics, two V8s goes a long way to making those sums add up. For petrolhead Alistair Walter, owning not one but two Porsche 928s demonstrates not only his love for the car known as the 'land shark', but also his passion for cars. Those of a less charitable nature, however, might suggest he's simply a glutton for punishment.
The Porsche 928 has long lived in the shadow of the 911. It was given the unenviable task of replacing the enduring 911, and was meant to take the German manufacturer in a new direction.
How much is your car to insure? Find out in four easy steps.
Get a quote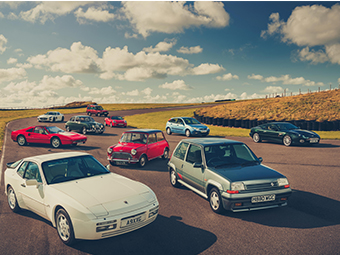 It was a bold move for the Stuttgart marque, but signs were promising when its new V8 grand tourer was voted Car of the Year in 1978. However, despite a production run that lasted for 18 years, four model revisions and the build of more than 61,000 units, the luxurious GT never quite reached the same heights of popularity as its rear-engined stablemate. Often maligned for being too heavy, too complicated and having the engine in the wrong place, it has taken a long time for the transaxle V8 to have its day in the sun.
That moment has finally come and the 928 is now justifiably being recognised as a hugely significant car in the history of Porsche. For Walter, his passion for the 928 runs much deeper.
"I've always been into cars and I can remember as a kid sitting with my Grandma, drawing cars, and playing Top Trumps. The Oldsmobile 442 was always my favourite. You know, those big American, heavy V8 muscle cars."
It was the German V8 however that really caught the young Alistair's eye. "I can remember as a kid seeing an early 928 drive past me. I was walking across a park and heard the sound of a V8, and as it went past I saw the back end and I thought wow, that is a real beauty! When I found out what it was I knew I had to have one someday. So I always knew at the back of mind that one day I would own a 928."
Fast forward to 2003 and Walter's dream of owning one of Stuttgart's finest muscle cars finally became a reality when he bought a 1979 Japanese market LHD 928 S1. "I literally bought it off the boat. It had no history so it was a bit of a risk. But it was a very low mileage car and it was mechanically sound, which really appealed to me.
"It was also pretty much untouched apart from a few aftermarket mods like an S spoiler and a couple of other bits which I have had removed. It also had the Japanese smog equipment under the bonnet which I've since had removed."
Walter knew he had got his hands on an increasingly sought-after early Series 1 car, so he embarked on a rolling restoration of his 928. "I had it resprayed in its original silver metallic so it now looks really good. I also sourced an original Pascha interior from Portugal to replace worn front seats for it which I absolutely love. Pascha and the 928 just go so well together."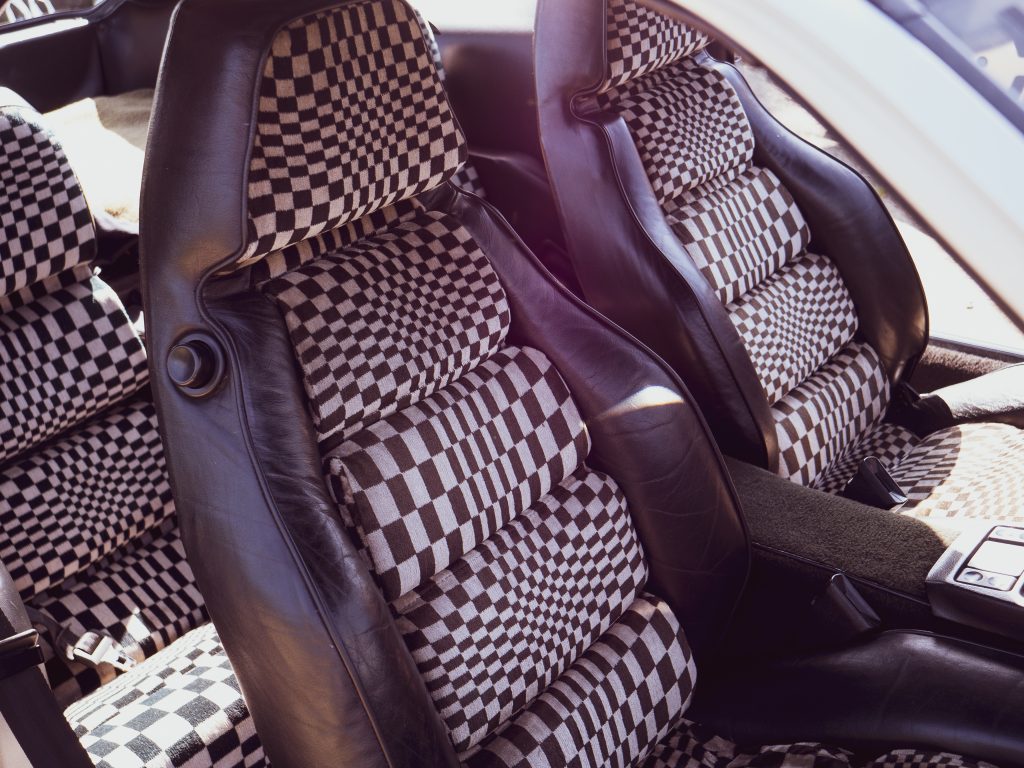 Attention has also been lavished on the mechanicals, with a top-end rebuild and a new aluminium radiator. "Even with the larger capacity radiator it still gets hot and it doesn't like sitting in traffic. It's typical of the early 928s really… they get hot! The S2 doesn't have the same issue."
Other touches include spacers on refurbished "Teledial" wheels to tweak the stance, and new brake lines and rebuilt brake calipers that ensure the V8 drops the anchors when it should. Having invested quite a bit of hard-earned cash into his early S1, Walter loves nothing more than cruising behind the wheel. "It has a lot of grunt for 230bhp. It's not massively fast off the line but the 4.5-litre V8 is responsive and the three-speed auto makes the most of the linear torque. I've driven it to the south of France many times. It's a very smooth and a very comfortable place to be – just a great GT."
Indeed on trying the S1 for ourselves it's a relaxing experience, the Pascha interior enhancing the 1970s retro feel. On the road it cruises smoothly and the V8 soundtrack, quite unlike the rumble produced by American V8s, is very pleasing to the ear. It's also so different to a flat six that you have to remind yourself you are driving a Porsche. With all these great characteristics it is easy to see why the 928 is a superb grand tourer.
After sorting his S1, Walter realised that he still had a Land Shark itch to scratch, one that many other 928 owners will identify with. And that, naturally, meant adding a second car the collection. So when the opportunity came to buy a 1984 right-hand-drive 928 S3, he jumped at it.
With a 4.7-litre V8 producing 310bhp and a four-speed automatic gearbox, the S2 packs more punch than the S1. "It definitely feels faster. You feel the V8 grunt a bit more and the torque delivery isn't quite as linear. It's got higher miles than my S1 and still has its original paint, so I tend to use this one a lot more as a daily driver. It's got a bit of patina, as they say. I love the interior though. The beautiful burgundy leather seats are just sublime."
Although only a few years separate the S1 from the S2, the younger model in the collection does feel more nimble to drive and reaches higher revs. The extra horsepower and different gearing mean the S2 is no slouch, either. On the open road it's just as good at keeping up with traffic as it is at cruising. And with the wonderful burgundy leather seats, you are wafted along in armchair-like comfort.
928 ownership hasn't always been plain sailing though, and electrical gremlins, one of the model's Achilles' heels, has led to a few side-of-the-road stops. "I like to drive around with 2 batteries just in case one dies when I'm out and about. I've had soft rebuilds of the alternators in both cars but that didn't really work so they had to have full rebuilds. I've also had heater matrix issues on both cars. But you have to remember they are well over 30 years old now – things just break and they need sorting."
Despite the gremlins that come with owning not one but two transaxle Porsches, it has been worth the effort and occasional heartache. "Having two Land Sharks in my life is what it's all about for me. I've always loved the design. I think they are timeless and they still look good today. It's just lovely to know that the car I dreamt about as a kid, the car that drove past me all those years ago in the 1980s, is all mine. It's just a huge passion for me and I'd have a massive void in my life if I didn't own my Porsche 928s".
Also read
Your Classics: Patrick Sumner's 1942 Jeep is a veteran of WWII and family life
Your Classics: Keith Harris and the 40-year restoration of his Morris Eight
The Boxster at 25: How the roadster's renaissance played out at Porsche