For the first time in more than 60 years, Aston Martin is returning to Formula 1 as a manufacturer. The sports car maker spent the past four years as a title sponsor to Red Bull Racing, in a somewhat confusing arrangement where both Infiniti and Renault branding also appeared on the car. Now Aston Martin chairman Lawrence Stroll is to rename his Racing Point Formula 1 team as Aston Martin Racing for the 2021 season.
Racing Point just secured its first win at the Sakhir Grand Prix thanks to the sterling efforts of Sergio Perez, who the team has decided to ditch in favour of three-time champion Sebastian Vettel. Alongside him will be Canadian Lance Stroll, the boss's son.
How much is your car to insure? Find out in four easy steps.
Get a quote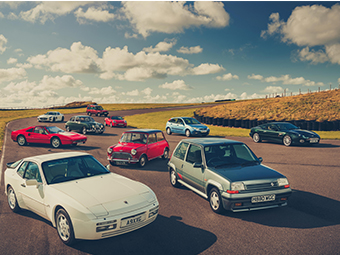 Got that? Well, the British brand's history in Grand Prix racing isn't much less complicated. Founded in 1913 by Lionel Martin and Robert Bamford Aston Martin's cars soon found success on Britain's hillclimb courses, but Martin had bigger plans.
In the early 1920s, Martin met the American-Polish Count Louis Zborowski who was an aristocrat with an almost unhealthy passion for cars and, most importantly, filthy rich. Zborowski provided £10,000 (around £450,000 in today's money) so that Aston Martin could build two cars for the 1992 Isle of Man Tourist Trophy. Chassis numbers TT1 and TT2 (pictured above) were powered by a 1486cc, single-cam 16-valve engine that produced 56bhp at 4200 rpm and would propel the 750kg machines to 85 mph.
Unfortunately the cars were not ready in time for the TT races in June of 1922 and were entered in the two-litre French Grand Prix at Strasbourg in July. Aston Martin's official Grand Prix debut did not go well. Both cars retired with engine problems.
Martin and Zborowski were undeterred, and more positive results did follow, including a second place at the 1922 and 1923 Grand Prix de Penya Rhin at Villafranca, and third place at the 1923 Grand Prix de Boulogne. Zbrowski's tragic death behind the wheel of a Mercedes at Monza in 1924 also led to the demise of Aston's Grand Prix ambitions for the next two decades.
In 1946 former MI5 agent-turned-stockbroker St John "Jock" Ratcliffe Stewart Horsfall entered his 1936 Aston Martin 2-litre sports car into the Sports Car Grand Prix Automobile de Belgique. Despite being ten years old and with under 130bhp, the Ulster-bodied car was capable of 120mph and Jock used it to full effect, taking the win. Jock was really quite the helmsman, and took another Aston Martin to fourth place overall in the 1949 Spa 24-hour race, which he drove on his own, leaving co-driver Paul Frère to twiddle his thumbs the entire time. But that's another story.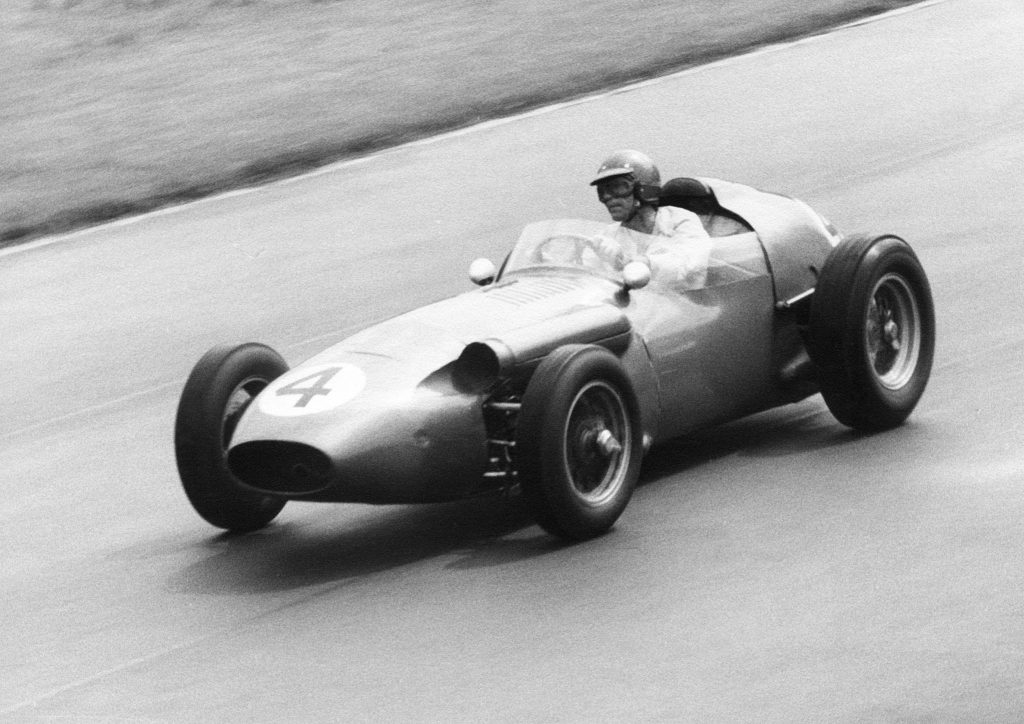 Aston Martin's own Grand Prix story continued in 1955 when new owner David Brown decided to take on the World Sportscar Championship and the new Formula 1 World Championship. The success of the Le Mans-winning DBR1 is well-documented but the DBR4 single-seater may actually be best forgotten.
The testing program began in 1957, but the pace of development was hardly racy and the DBR4 only made its debit at the 1959 BRDC International Trophy at Silverstone, run to Formula 1 rules, but not a championship round. Two cars were entered and Roy Salvadori came in second behind Jack Brabham in his Cooper-Climax T51. The 2493cc, 260bhp, dry-sump six-cylinder engine was essentially the same as powered the DBR1, but the single seater was lighter at just 575kg. Carroll Shelby would also take driving duties, but the DBR4s would fail to score any points in the 1959 Formula 1 season. The DBR4 and its 1960 successor the DBR5 came along too late and it was front-engined at a time when the fastest cars had already switched to mounting their motors amidships.
Aston Martin quietly left Grand Prix racing in 1960 but is clearly hoping for a more impressive re-entry to the sport in 2021, with chairman Lawrence Stroll a great believer in the brand-building power of the sport.
Stroll says, "The return of the Aston Martin name to Formula 1, set against such a colorful and dynamic history in the sport, is a genuinely exciting time for all of us involved with this great British sports car brand. The Formula 1 grid is the right place for Aston Martin. It's where this brand should be, and I know this next chapter of our racing history will be incredibly exciting for fans of Aston Martin, and the sport of F1, all over the world."
Aston Martin's 2021 Formula 1 cars will be powered by Mercedes-Benz, which should see them close to the front of the grid, but an Aston Martin safety car will also debut in 2021 so the brand is almost guarantied to lead the pack at some stage.