On 25 July, Hagerty would have held its Festival of the Unexceptional, a Concours de l'Ordinaire. Postponed until next year, here Sam Skelton, event judge and collector of everyday cars, offers tips for entering the 2021 conours.
Since its inception in 2014, Hagerty's Festival of the Unexceptional has attracted a greater following, as more people from the classic and enthusiast car community come to appreciate the joys of attending the world's most remarkable Concours de l'Ordinaire.
How much is your car to insure? Find out in four easy steps.
Get a quote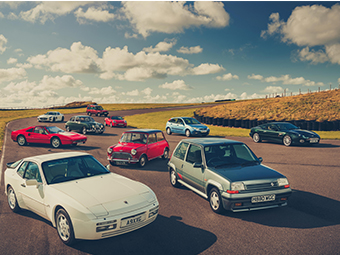 And what's been fascinating over that six-year period is to watch as a new phenomenon unfolds: more and more Unexceptional Classics are advertised for sale as being the ideal vehicle for gaining an entry to the Festival of the Unexceptional, or "Good for FOTU".
Whatever bold claims vendors may make, there is nobody better equipped to offer an opinion on an appropriate car for taking part in any future running of the Festival of the Unexceptional than one of the event's judges. Your humble author has served in such a role at every FOTU since its inception, so it would be fair to say I have some idea of what we'd like to see more of at the Concours de l'Ordinaire, and how best to prepare a car – and yourself – in order to attract high marks.
Given that the judges can't be bribed – even with biscuits, home-made real ale or a whole Victoria sponge freshly baked on the morning of the competition – here are some practical tips for preparing for the world's greatest car conours*.
(*Probably).
Judge's tip 1: The car and the story have to be right.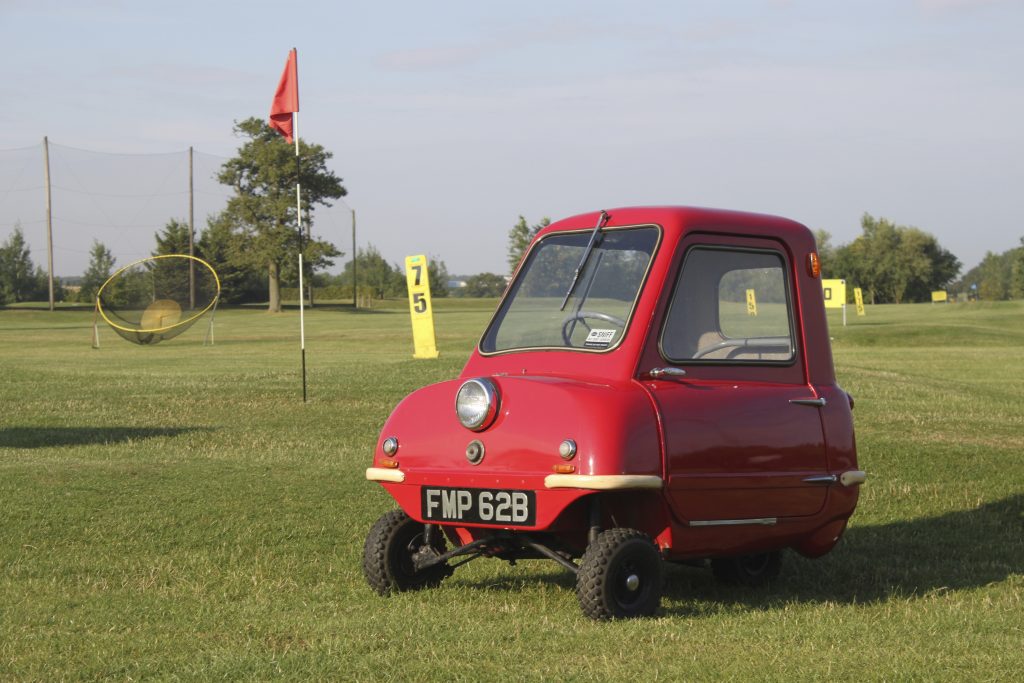 If you were planning to turn up with a professionally restored Jaguar E-Type, we'd recommend you look at the Goodwood Revival instead. The Festival of the Unexceptional is about ordinary cars for, in the words of Sly & the Family Stone, everyday people. All the better if there's a heart-warming tale behind your humdrum car. You might have come by your four wheeled friend in an unusual manner, or it might hold a special personal meaning for you. This golden rule should be at the forefront of your mind.
Judge's tip 2: Buying a car? Shop locally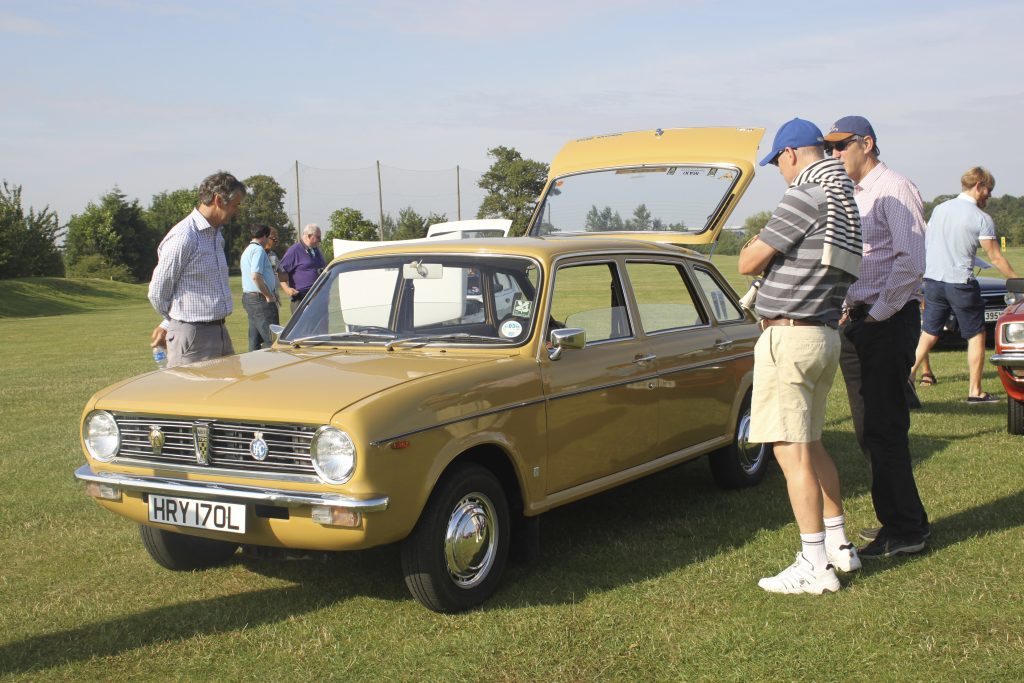 While the internet is a very good hunting ground, buying a car from a shop window or the small ads in your local paper brings far more romance to the story. The ideal outcome is if you respond to a listing which just says, "Car for sale", and when you arrive, you're presented with a low mileage one owner Triumph Acclaim in Rattan Beige. If it was a bargain and came with all its paperwork, better still. The exception to the internet rule is accidental eBay purchases, ideally by your children while you were asleep after a particularly heavy Sunday lunch and a couple of glasses of red.
Judge's tip 3: Work your connection to the car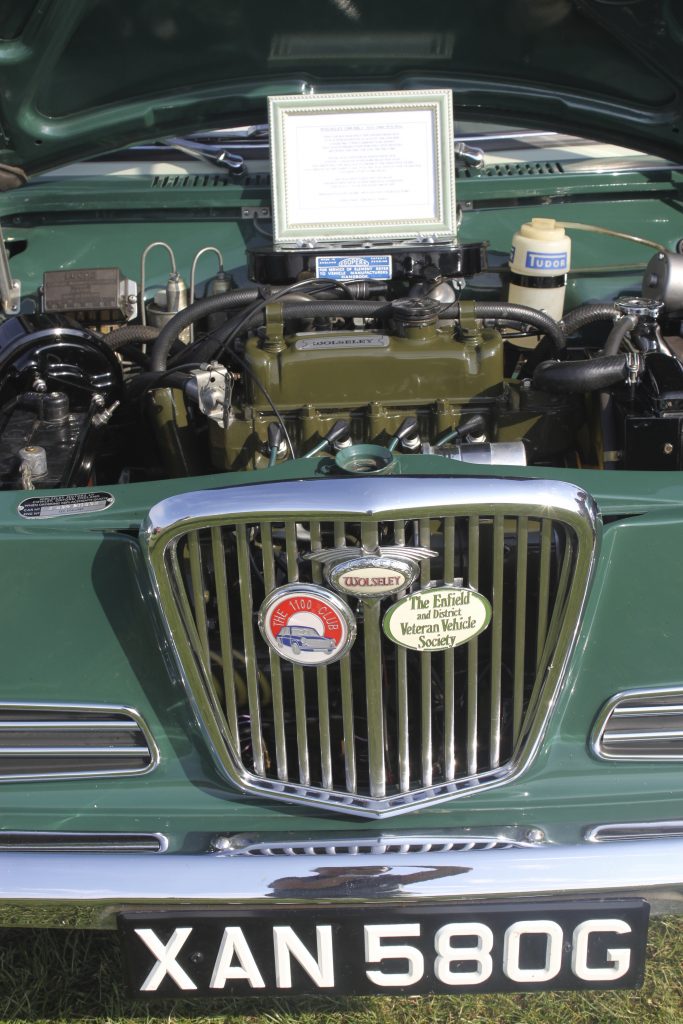 As the first tip is the most challenging, try to buy a car which has a deep personal significance. Having a tale to tell is essential for success, whether it's a low mileage survivor, or whether you've battled through untold hardship and somehow the car has emerged with you, unscathed. Maybe you were brought home in it as a baby and spent the next forty years trying in vain to find it after your father traded it for an ox? Or maybe it was owned by a family friend, who braved fierce winters to deliver you to the school you were trying desperately to avoid (building a snowman seemed far more educational).
Judge's tip 4: poverty spec is preferred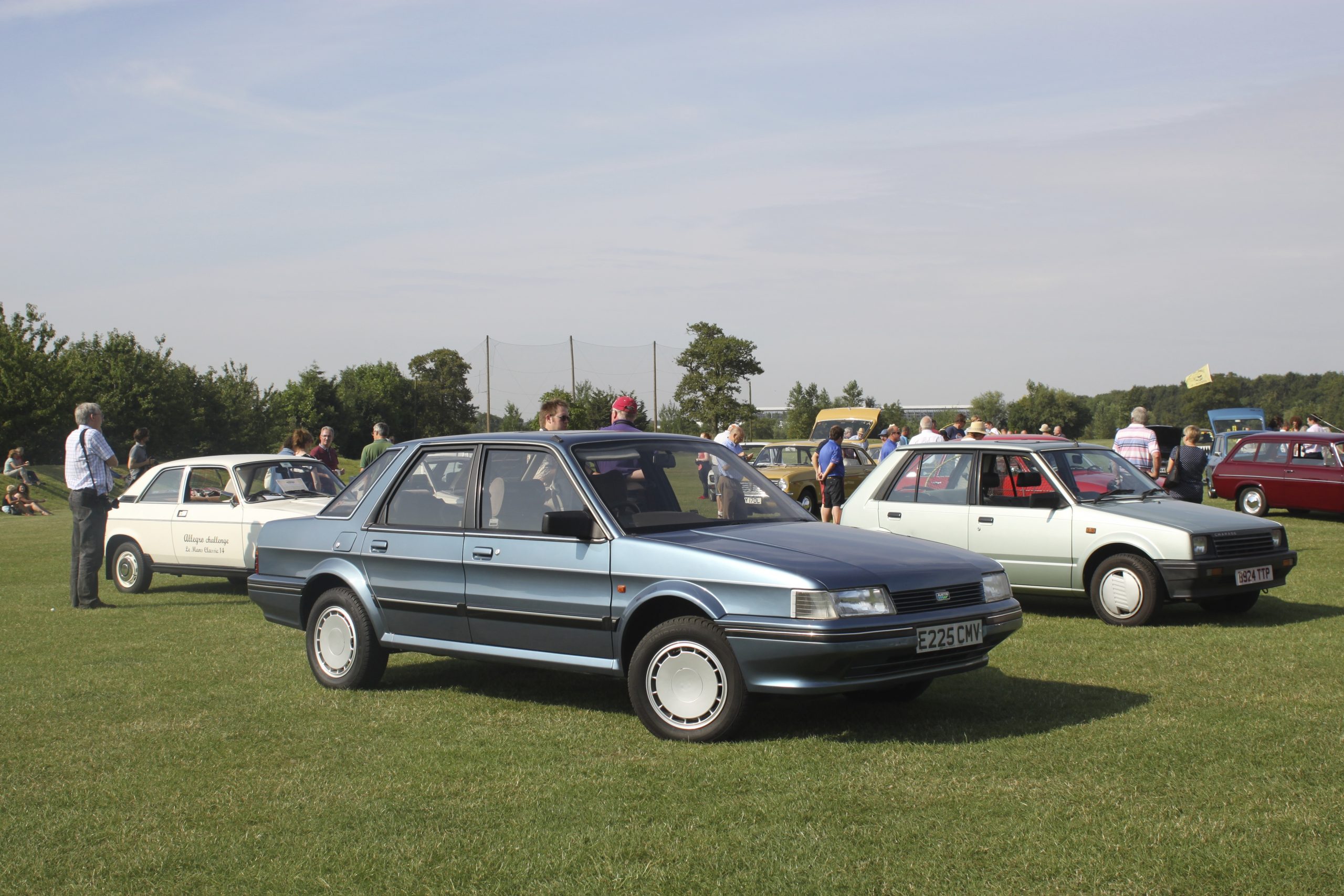 So now we've got the back story sorted, what sort of car do you want? If it had any degree of aspiration value when new, forget it. A Cortina Ghia was the stuff of dreams for the average sales rep, so if you want to win this event you should walk straight past that for the Escort Popular with Richard Grant accessories. Jags are right out, and it has to be a skinflint Mercedes if it's to get anywhere near the gates. We're looking for the cars people had, rather than the ones they wanted to have, so a Talbot Solara will be more favourably viewed than a Ford Capri – even a humble 1300. Yet – don't be too obvious. Everyone knows about the Allegro and the Marina, try for something more obscure. Most importantly, ensure the car is something you like. We'll be able to tell when we speak to you if you've bought it just to enter the concours, and we're far more impressed by passion than perfection.
Judge's tip 5: Modify at your peril
There are two acceptable levels of modification. "None at all", or "period inexpensive". A Richard Grant spoiler set, a tailblazer, or some cheap 1980s Halfords alloys can all form part of the story of the car. Forget Minilites or anything acceptable today – if it doesn't remind us of an era we thought we'd escaped then standard is a better bet. Performance modifications are just as undesirable in a potential FOTU winner as performance specifications, so leave your tweaked RS2000 outside before you enter.
Judge's tip 6: Dress to impress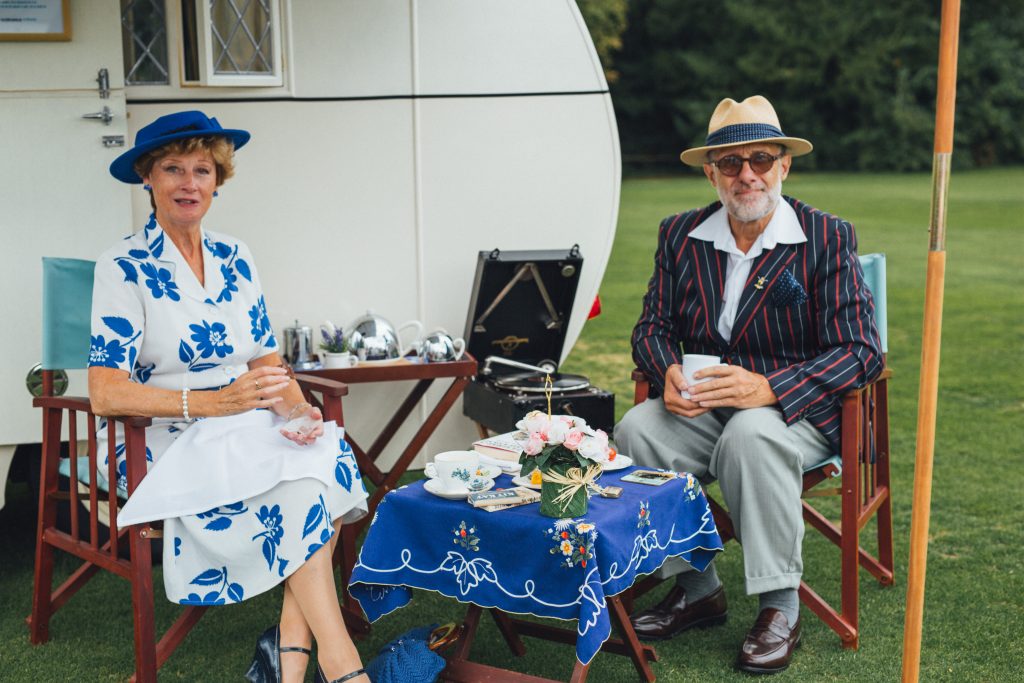 Do accessorise. Not the car, though fluffy dice and sheepskin seat covers might be amusing. But accessorise yourself. Come dressed as you imagine the first owner of your car might have dressed, or play period music. We'd love to see a MK3 Escort being displayed by a shell suited couple listening to Duran Duran's View to a Kill on a period beat box. Maybe bring a picnic containing the finest Bird's Dream Topping and Heinz Salad Cream available to humanity? How about a tartan travel rug and a hamper as the perfect accessories for the brown suited bloke in a trilby and a Montego estate?
Judge's tip 7: It's a concours but not that sort of concours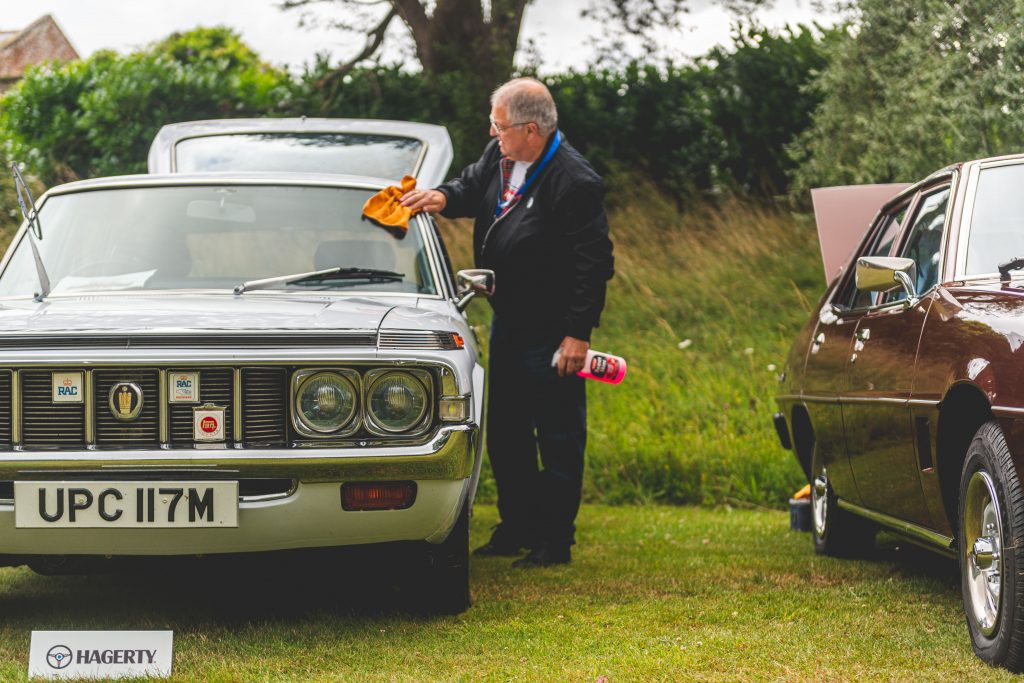 Worry about the important stuff; the judges are not bothered about just how shiny you make the inside of the exhaust pipe. It may be the Concours de l'Ordinaire, but that doesn't mean it's a true concours. We're far more concerned with the rarity and interest value of the story behind the car than we are about its overall condition. Yes, polish the car, but don't worry about plates to protect the wheels from grass, clean tyre treads or perfect engine bays. Focus instead on the correct display of Now That's What I Call Music! cassettes on top of the fascia.
Judge's tip 8: A brilliant bribe could score you points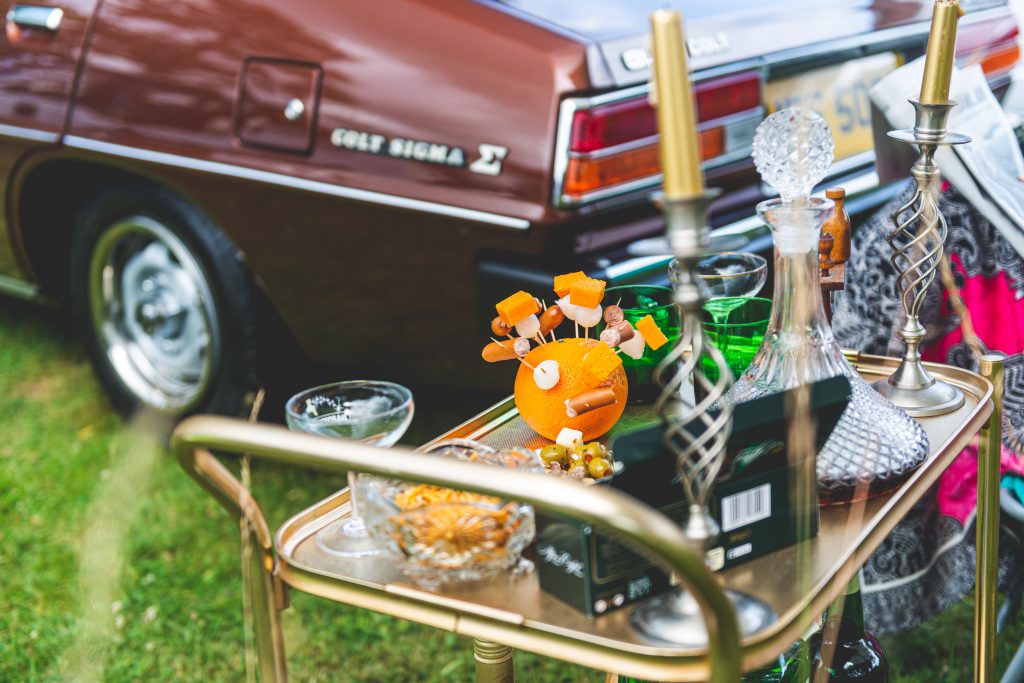 I know, I know – I said that the judges at Hagerty's festival of the Unexceptional cannot be bribed but that's not strictly true. It's been in the rules since the beginning that judges can be bribed…
However, it's important to stress that a bribe alone has never been enough to secure a car and its keeper any leg up the scoreboard ladder. Learn about our tastes so you may offer us gifts we might truly appreciate, be it a small piece of period tech or even a nice brochure. It could just tip the balance if we're wavering between your marvellously mundane motor car and another delightfully ordinary runaround.
Follow this guide to the letter and you may just win the 2021 Festival of the Unexceptional. Or then again, you may not. The calibre of cars at the event is always so high that a simple checklist can't guarantee victory – especially if more than one entrant has read and followed it. But then, the event is about so much more than scooping a prize. It's about the community, the camararderie, the banter, the memories of days gone by – memories of vinyl seats, green sun strips, nodding dogs, long-wave radio and four-speed gearboxes. It's a fun day out for all the family. And if you don't win, there's always next time…
See more! Hurrah for the humdrum: the highlights of the Festival of the Unexceptional (2014 to 2019)