It's onto the A roads of Britain for Sam Skelton and his boot full of samples – what's Britain's best classic rep car?
"Bryan's not gonna give Area Sales to the fastest driver"
"He will"
"No he won't, he'll give it to the one with the year's best sales sheet"
"So how long you had your Sierra then?"
"Nice, isn't it? I got it when I closed the Morrisons contract."
"Three units and you get upgraded?"
"Three units bi-annually on a rolling lease, yes!"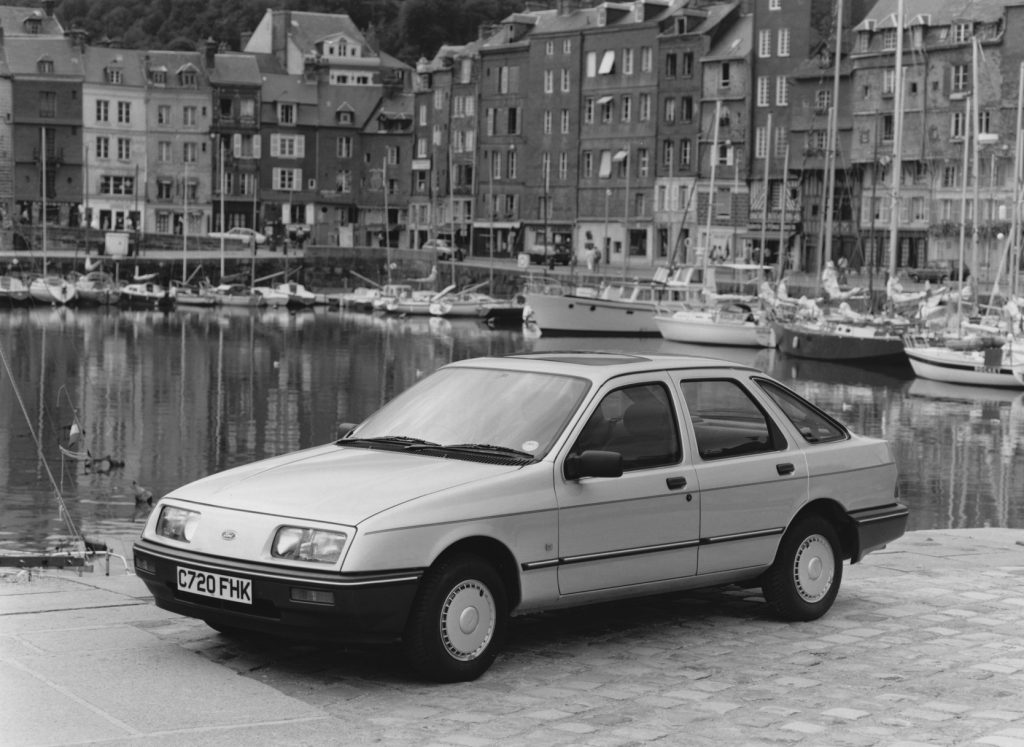 Welcome to the world of company car culture – and yes, The Comic Strip got it right. A fierce environment, and one in which the car has to be all things to all men. A Ferrari is about power. An Espace about, er, space. But a fleet car has to encapsulate an aggressive image, usability and cheap running costs in one omnicompetent package. The best fleet car of the '70s was the Ford Cortina, and replacing it was never going to be easy. Especially when Ford chose a radical new approach.
In the mid-1980s things were tougher. Thatcherite Britain had taken hold, people were being told to go out and do the best they could for themselves, and for sales reps with sales bonuses the stakes were high. The right wheels told people exactly how you were doing – since the death of the Cortina top dog had been Vauxhall's MK2 Cavalier – though the Sierra's early image problems were soon left behind as people realised it was just as easy and cheap to run as the good old 'Tina. The Austin Montego had a harder job; to convince reps that a car made to replace the Ital could be seen as a sharp go-getter. And, if we're honest, it failed completely.
But the opinions of reps from thirty years ago don't matter in 2016, where all three make excellent alternatives to the dull Eurobox for everyday transport. Classic motoring doesn't get much cheaper than our trio – but which should you choose? All three of our test cars will be in 1.6-litre form – specification doesn't matter, as these cars are now so rare as to be bought on condition.
Launched in 1982 and not replaced until the 1993 Mondeo, the Ford Sierra wasn't well-regarded at launch. People were scared by the new jelly mould shape and the BMW-aping angled console – this was too futuristic for sale managers, despite the humble Cortina components underneath.
The Sierra we're testing is actually a rare 1.6 Base model, complete with grey radiator grille and 13" steel wheels. But there's scant difference between this and a plusher 1.6 from behind the wheel. It's roomy, and while the seats aren't exactly armchairs they're comfortable enough for a day slogging up and down Britain's motorways. It's the only rear wheel drive car of the group, and yet it's not wayward – they might get caught by crosswinds but Sierras behave nicely in the bends.
Cavaliers don't handle badly either, courtesy of the forward thinking front wheel drive chassis and willing 1.6 litre lump. This car might have had the shortest production life of our trio but don't let that put you off; it was the one the reps all wanted. Between 1981 and 1988 it was the rep car to be seen in thanks to a sensible, conservative body and advanced yet simple running gear.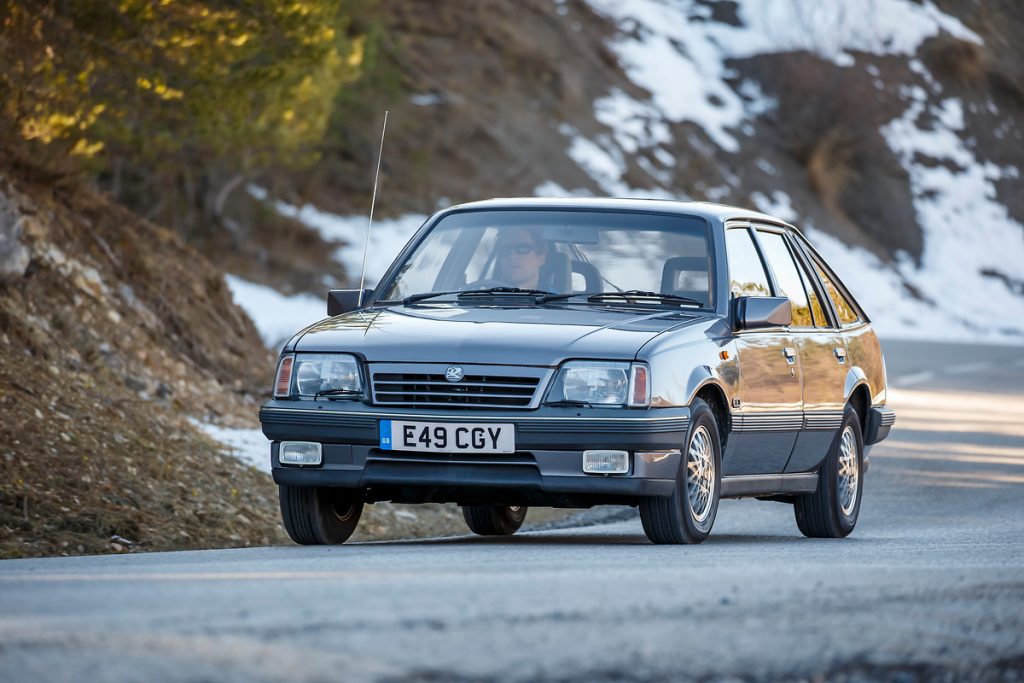 Cavaliers drive nicely, with a good gearbox, nice steering and willing engines, though the dashboard is a little too much of a cliff-face for some. It dominates what is quite a dark feeling interior, though the materials are all good and there's plenty of room.
The Montego's the nicest for passengers, with a spacious cabin made airy courtesy of deep windows and those rear quarterlights. Comfortable seats complete the package. By 1984 the Ital was very long in the tooth, and Austin Rover's slightly stretched and booted Maestro was the car which was going to replace it. The Montego was technically replaced in 1993 by the Rover 600, though fleet orders and the lack of a replacement estate car kept it going until 1995.
Overall, a 1.6 Montego isn't a bad steer either – it won't set the world on fire but it's quick enough, the S series engine is smooth, and the seats are comfy for six footers. What lets it down is the gear linkage. 1.6 Montegos use the gearbox from the MK2 Golf, with a horrible ARG-designed connection which results in overly notchy changes and linkage problems. It mars what is otherwise the most competent package here.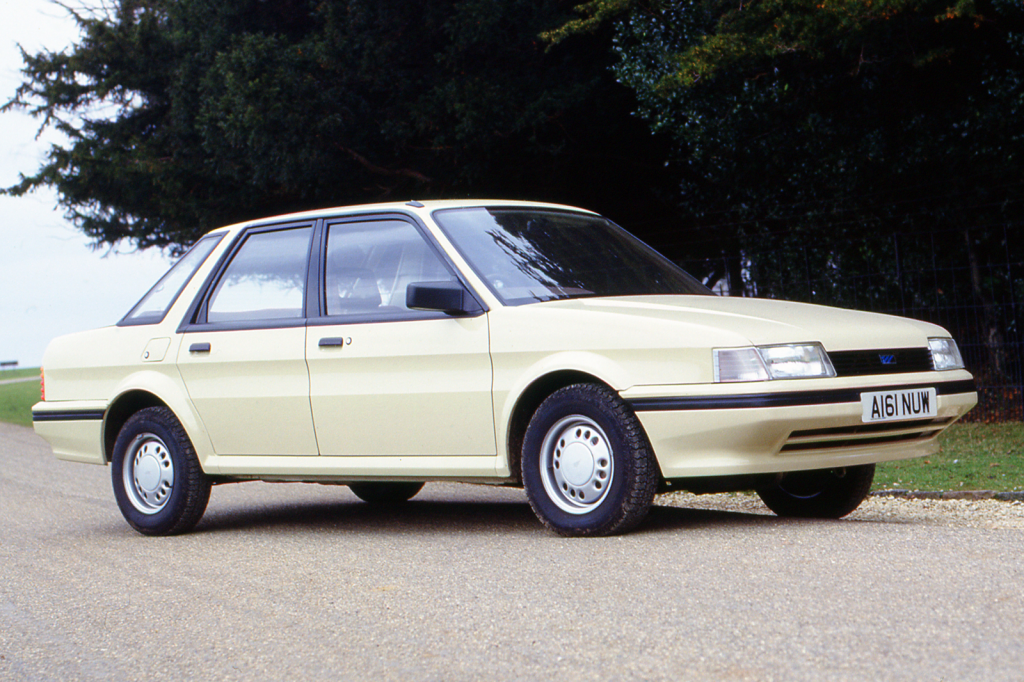 Each of our cars will average 30-35mpg, and each car be had in reasonable fettle for around £1000 – though prices are rising and good cars are now scarce. Spares are relatively easy too, although the Ford is by far the best catered-for.
If we were judging these cars on paper the Sierra would have it – old Fords appreciate faster than old Vauxhalls or BL models, the spares scene is better, the rear-drive chassis has potential for more fun in winter, and they invoke the fondest memories.
But it's not the nicest car to drive, nor is it the most spacious. The latter award goes to the Montego, which also has the nicest interior – despite looking like it was styled by committee. And, despite the gear linkage, the Montego's a great car. But we're giving this one (by a very narrow margin) to the Cavalier, because it's now the most scarcely seen of our trio, it's a sharp driver's car, and it's a bit different now it's a classic. All three are capable of daily use, but Cavalier man still gets the biggest Christmas bonus.
Read more
Executive Decision: Audi 80 vs BMW 3-series vs Mercedes 190E
What is peak Unexceptional, ultimate Ordinaire?
How the Cavalier stole the Sierra's thunder