It was quite fascinating following classic car auctions as 2020 played out. A world in turmoil is rarely the ideal platform from which to convince people to put money into expensive chunks of wheeled metal, but as Hagerty has reported in the past there's a class of buyer insulated from the machinations going on elsewhere. That may be why we've seen some impressive auction results over the past twelve months, especially for British cars that went under the hammer in the UK.
As could be expected in the circumstances, platforms with a strong online presence featured prominently. Newcomer Collecting Cars, which was established in 2018, made it into the top ten British cars sold at a UK auction in 2020. Meanwhile, an international name came to the UK for the first time; Gooding & Co's Passion of a Lifetime event saw records set, and the Californian-based company ultimately locked out all three podium places in 2020.
How much is your car to insure? Find out in four easy steps.
Get a quote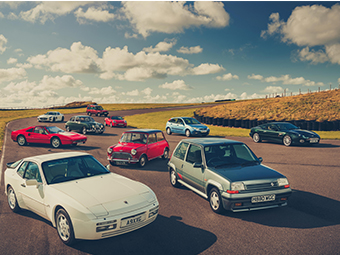 Whatever else went on in that unsettled year, there appears to be one certainty: It was a pretty good time to sell an Aston Martin. 10 of the most expensive British cars sold at auction were Astons. The rest? Read on to find out. There's definitely one you won't be expecting…
1955 Aston Martin DB3S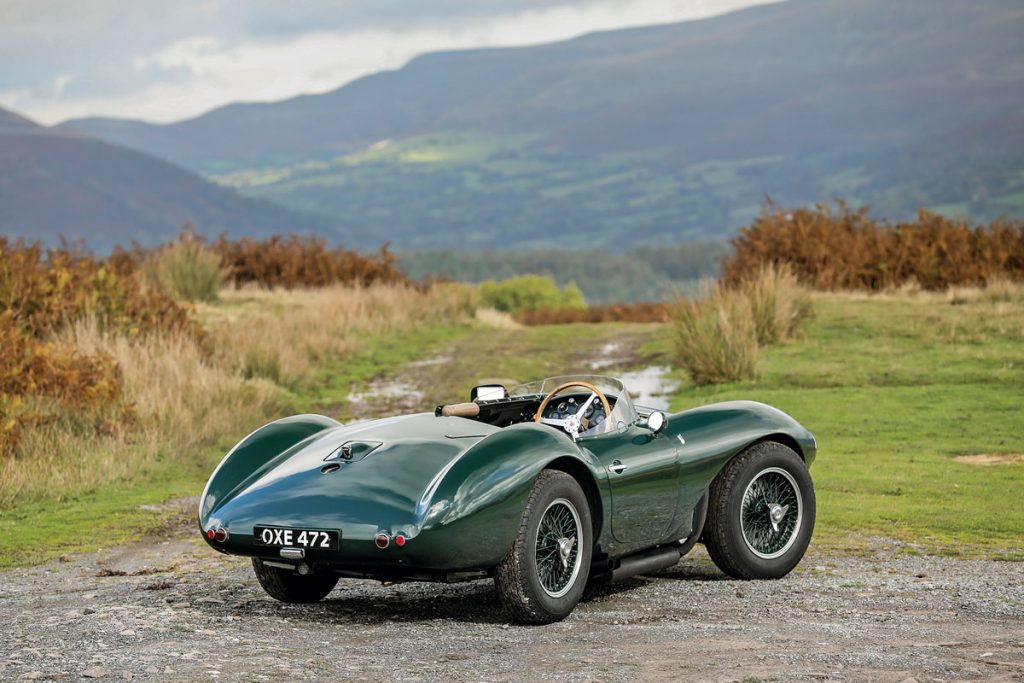 Estimate: £3m – £4m
Sale price: £3.01m
Sold by: Gooding & Co, September
Rarity, competition history, an Australian land speed record and a full restoration all contributed to a £3.01m result for this 1955 Aston Martin DB3S back in September, just over the lower estimate and the most valuable British car sold at auction in 2020. One of only 20 customer cars, it was raced in Europe in period by Australians David McKay and Tony Gaze, also securing an Australian land speed record in 1957, topping 143.19mph on a dirt road!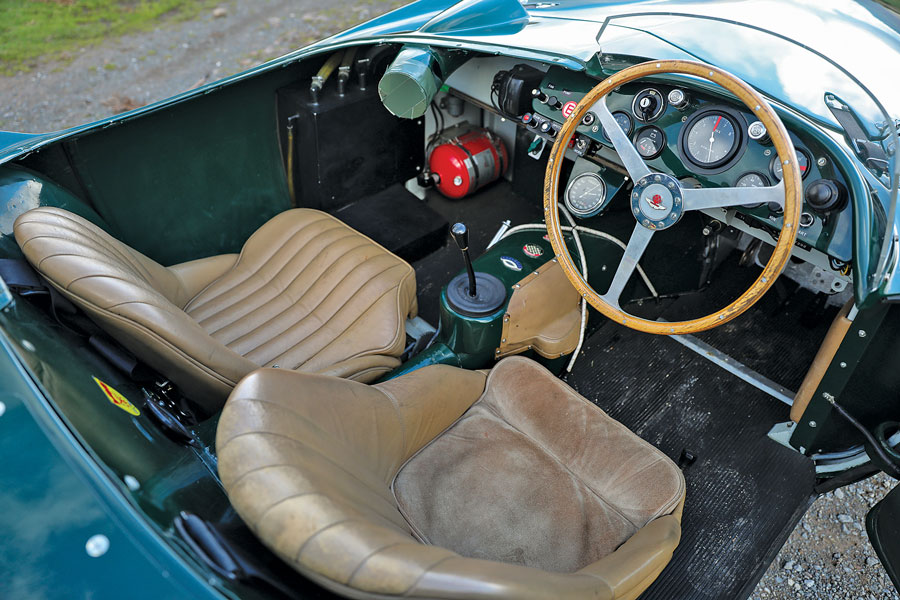 Crashed in 1960 (no, not during another dirt road record attempt), restored in the Seventies, and subsequently entered in several historic events, it more than justified Gooding & Co's "Passion of a Lifetime" auction theme. The sale was backed up by an extensive history file and, gloriously, a full V5 registration document, so it's entirely road legal too. Its value may preclude it from further racing now, but there must be few better cars in which to, ahem, pop out for a pint of milk.
1935 Aston Martin Ulster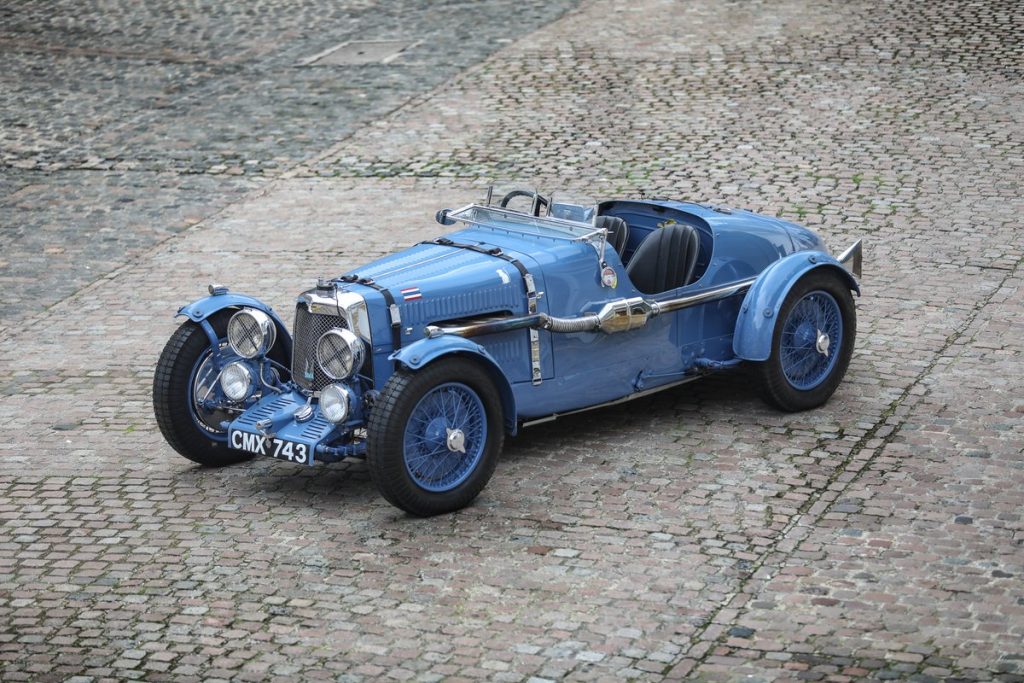 Estimate: £1.6m – £2.2m
Sale price: £1.58m
Sold by: Gooding & Co, September
Another from Gooding & Company's Passion of a Lifetime sale and another podium for Aston Martin thanks to a 1935 Ulster. The latest buyer will be just its third private owner since 1949, the most recent having owned the car since 1995 when it was fully restored, fitted with a spare engine – a 1.5-litre inline four making a useful 85bhp – and began a tour of various classic races and concours events.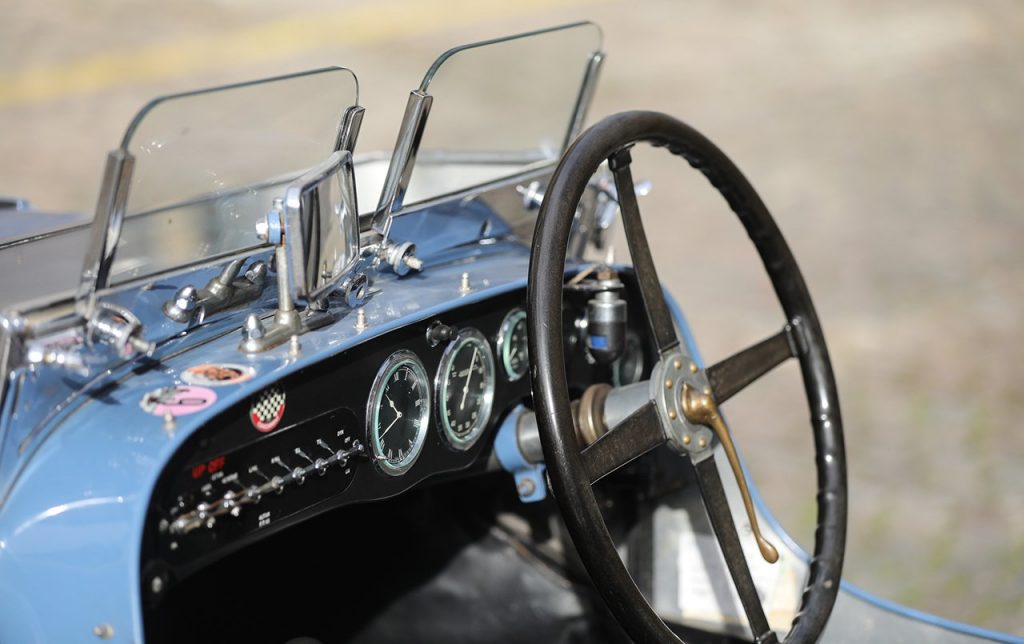 The car's early history is even more fascinating though, having been owned and raced first by Prince Birabongse Bhanudej Bhanubandh of Siam as part of his "White Mouse Stable", and later being rebuilt and taking a class win at the 24 Hours of Spa, in the hands of second owner William Headlam. 2020's sale fell just shy of the lower estimate, but did match two similar cars sold back in 2017.
1924 Vauxhall 30-98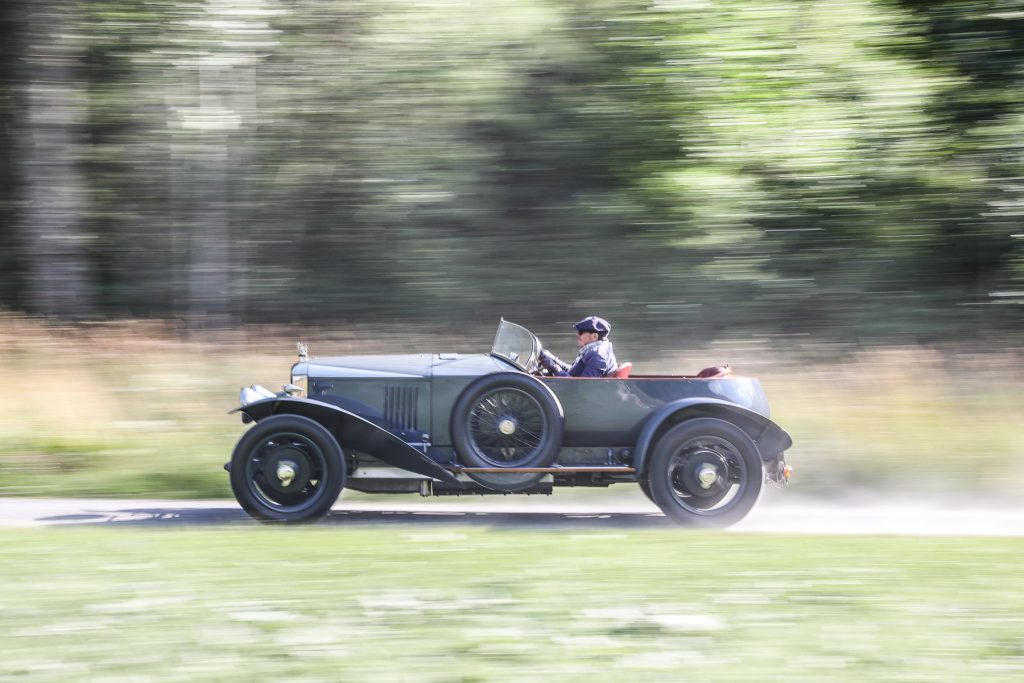 Estimate: £800k – £1.2m
Sale price: £1.24m
Sold by: Gooding & Co, September
If Aston Martin takes gold and silver for 2020's British auction results, then auctioneers Gooding & Company locked out the podium with a boat-tailed Vauxhall achieving the third-highest sale value, again at September's Passion of a Lifetime sale. The 1924 30-98 exceeded its higher estimate too, and showed that you don't necessarily need a blue-blooded badge to create a buzz.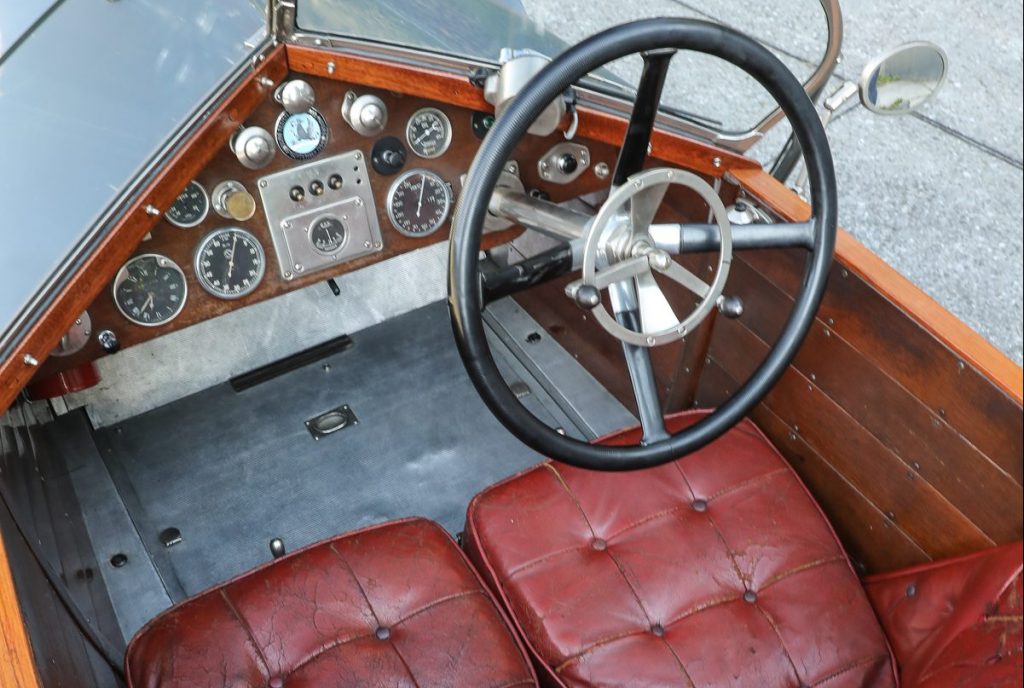 Vauxhall was very different in the prewar years, famous for its performance cars and quite in contrast to its modern positioning as a volume brand. The 30-98 emerged in the teens and was among the finest sports cars of its era – not surprising when its 4.2-litre inline four developed a white-knuckle 112bhp. The 1924 example here is one of the later "OE-Type" models and wears a body by coachbuilders Wensum, believed to be one of only 12 examples so equipped.
1932 Fowler 10hp B6 Super Lion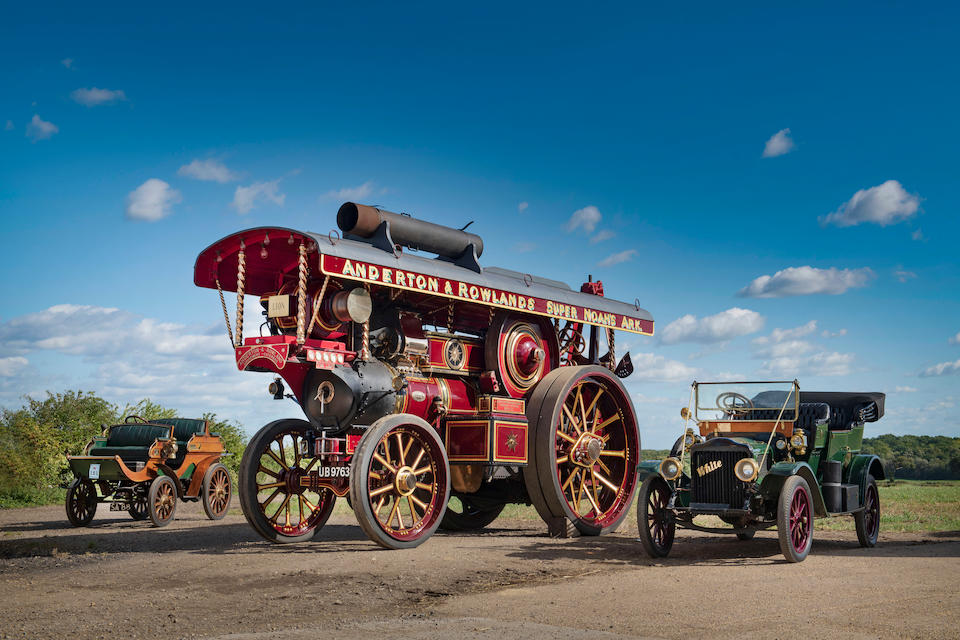 Estimate: £800,000 – £1.2m
Sale price: £911,000
Sold by: Bonhams, October
We told you there would be an entry on this list that you may not expect. Traction engines are a staple of the British summer show season, as likely to be found at farm shows as car events. These beautiful giants can be valuable too, as indicated by the £911,000 sale of this 1932 Fowler, at Bonhams' Bond Steet auction in October. One of just four "Super Lion" engines made, Bonhams described it as one of the finest of its kind in preservation.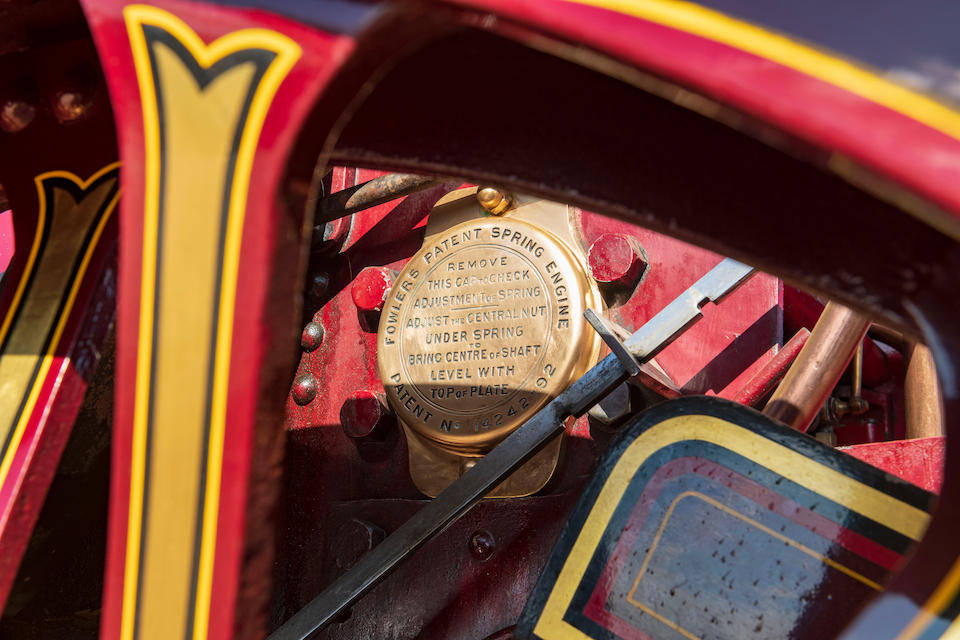 You'd be forgiven for being unfamiliar with the model itself. Manufacturer John Fowler & Co was a Leeds-based firm and the B6 Super Lion was delivered to its first owner for £1470 – over £100,000 today. A symphony in brass, the Lion was rarely put to work like some of its era, instead enjoying a near century-long career of shows – something we'll hopefully see more of by the time summer 2021 rolls around.
1964 Aston Martin DB5 4.2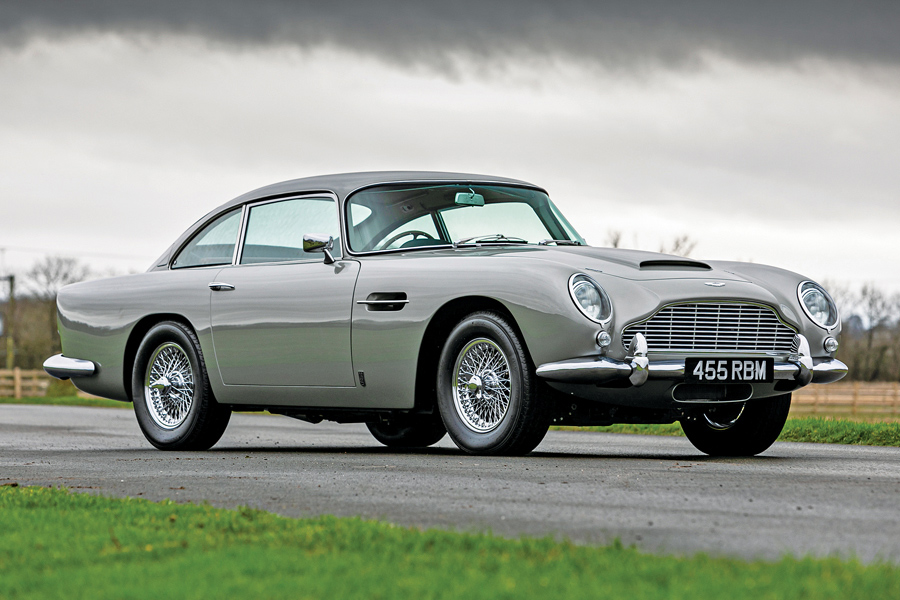 Estimate: £725,000 – £825,000
Sale price: £708,750
Sold by: Silverstone Auctions, February
Ah, the heady days of February 2020, when bidders were still assembling in rooms and cars like this 1964 DB5 were entirely tangible. Perhaps the excitement such an environment drums up is why this particular car set the DB5 record for the year, or maybe buyers were simply a little more optimistic then than they were for two other DB5s, sold in July.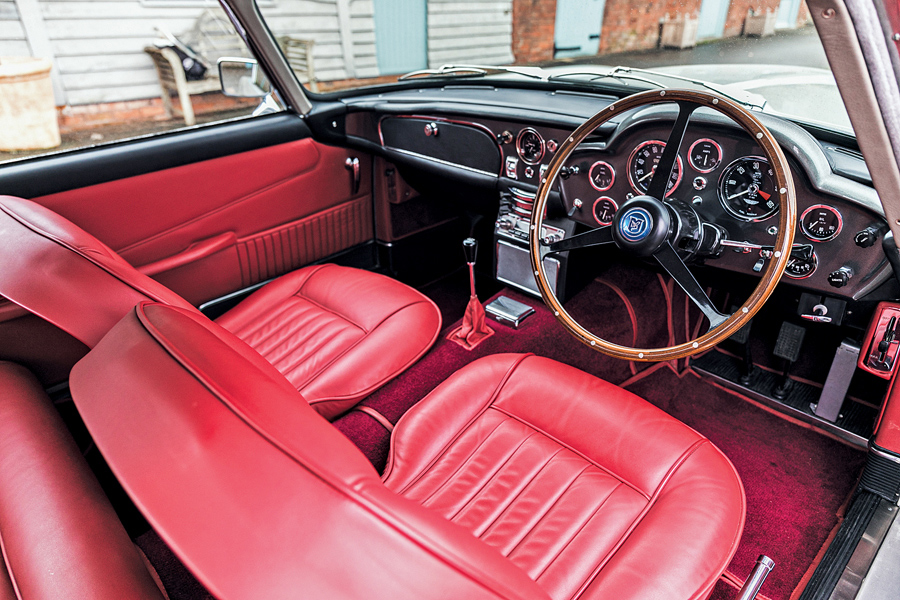 It could also be that this car's inline six was rebuilt as a 4.2-litre back in 2012 and makes a quoted 316lb ft of torque, a good ten per cent more than standard. A respray in 2016 and the owner's decision to add just 10 miles since also go some way to justifying this result. Classic silver coachwork with a burgundy cabin is a cool combination, while the concours condition made it one of several truly stunning Aston Martins to emerge for sale in 2020.
1964 Aston Martin DB5 4.2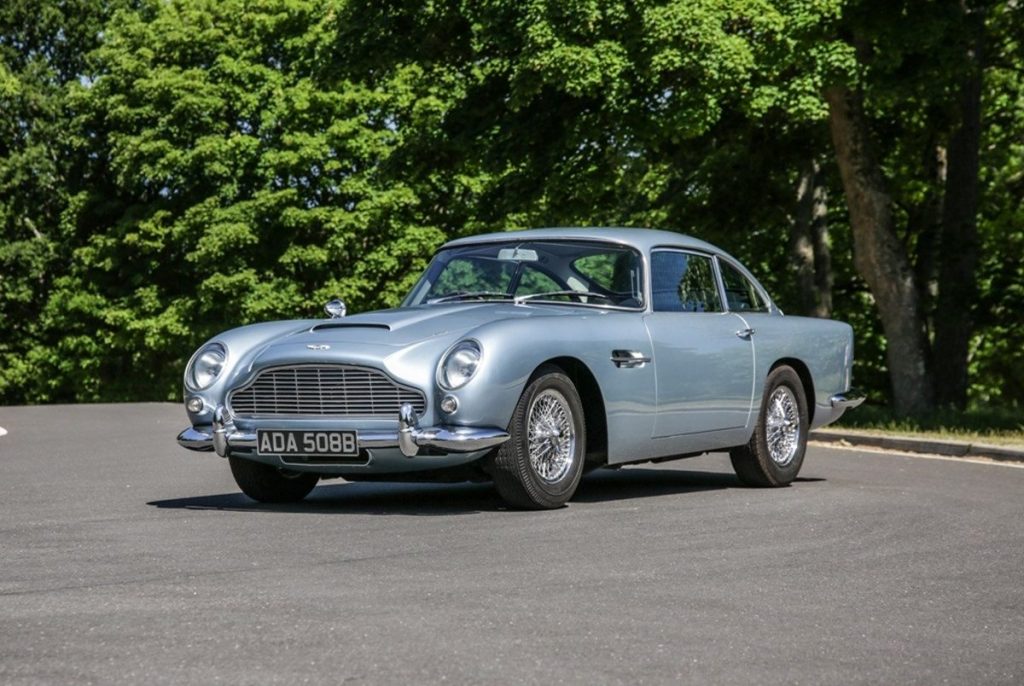 Estimate: £540k-£640k
Sale price: £560,000
Sold by: Historics, July
The second of a trio of DB5s to storm the top ten this year, and the first of two on our list from Historics Auctioneers' Windsorview Lakes sale in July. Arriving for the first time on the market in 36 years as part of an estate sale, it's little wonder buyers descended on ADA 508B, first sold in Wolverhampton in 1964.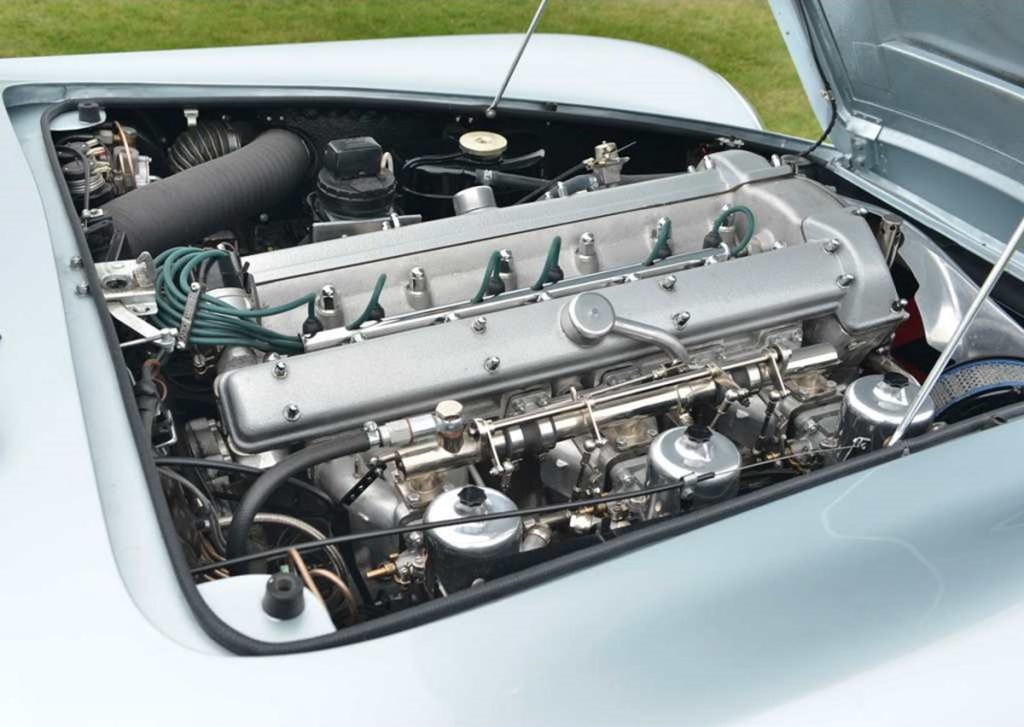 Supplied with its original build sheet (confirming optional extras like a limited-slip differential and the novelty of Britax seat belts) the car was fastidiously maintained during its most recent tenure, with an engine rebuild, chassis restoration and paint refinish in 1990 and restored again in 2012 – having joined its now late owner when he moved to Australia in 1994. Like the Silverstone car, its engine has also been upgraded to 4.2 litres, and clearly enjoyed – the glacier blue DB5 had covered around 22,000 miles since its most recent restoration. Bravo.
1965 Aston Martin DB5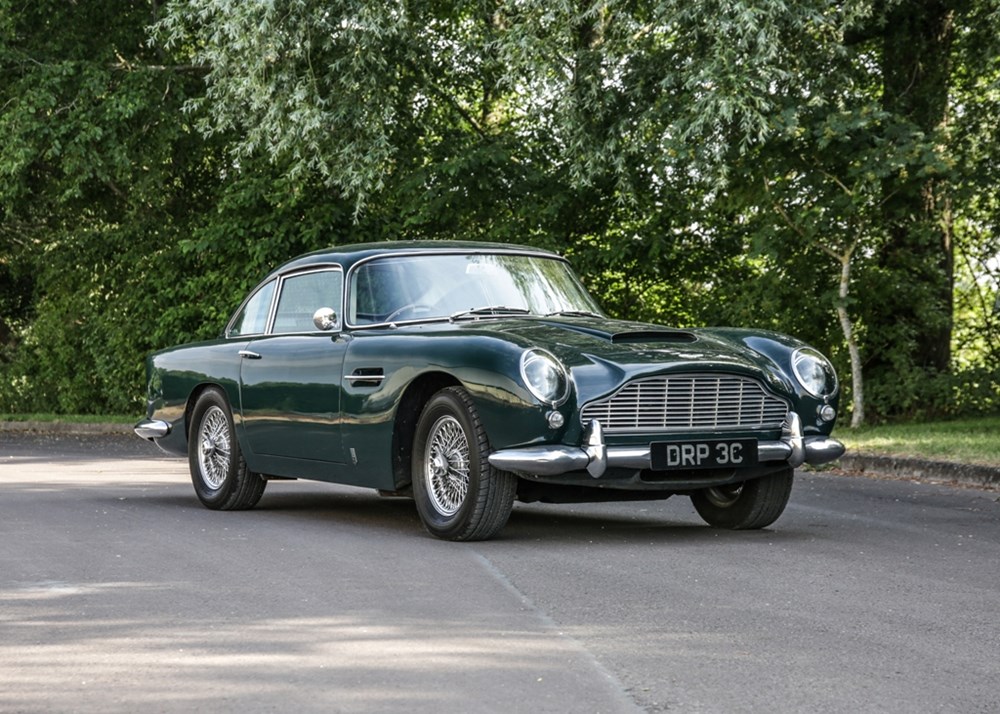 Estimate: £570k-£650k
Sale price: £525,000
Sold by: Historics, July
So used are we to seeing DB5s in Silver Birch, that a glorious Goodwood Green example like the second car here from Historics' July auction seems out of the ordinary. The colour is clearly no barrier to value though, bringing it the third-highest result for a DB5 in 2020, despite missing out on its lower estimate – a reflection perhaps brought on by the uncertainty of a world wrapped up in Covid than one on the car itself.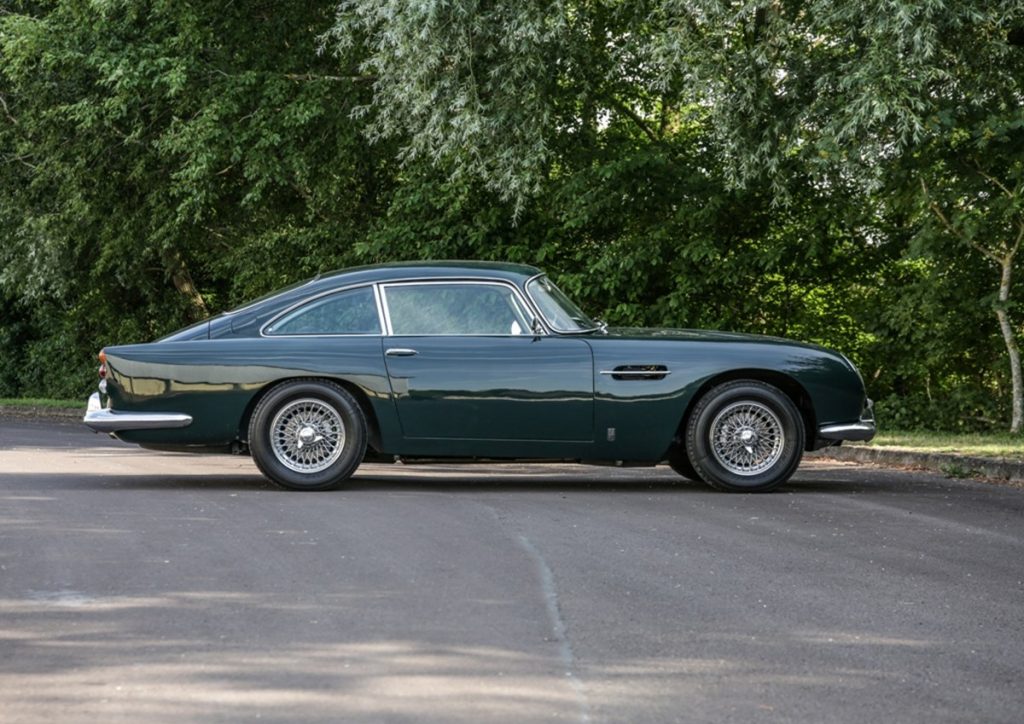 Unlike the other DB5s here the green 1965 car retains its original 4-litre capacity, good for up to 325bhp back in its day, but like those cars it's undergone a restoration, with a bare metal respray and retrim back in 1990 – new enough to feel fresh, but long enough ago that time and use have endowed it with an appealing patina. Perhaps 2021 will be the year for the green, rather than silver, DB5…
1939 Bentley 4 ¼ Litre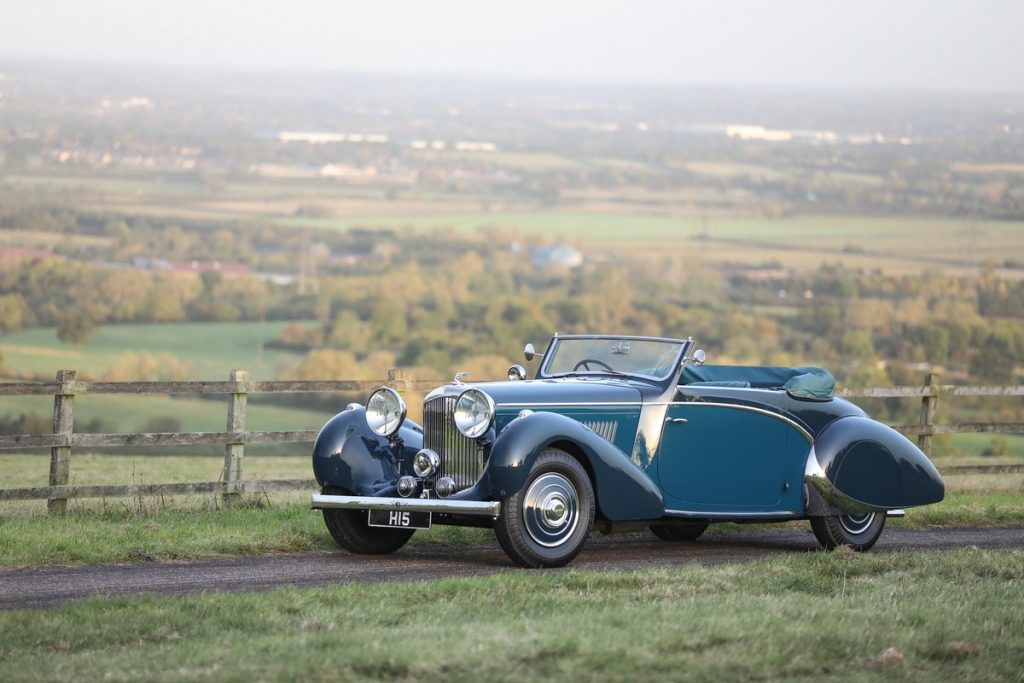 Estimate: £450k-£600k
Sale price: £517,500
Sold by: Gooding & Co, September
The Passion of a Lifetime auction once again came up trumps in September with the £517,500 sale of a 1939 Bentley 4 ¼ Litre cabriolet with coachwork from Parisian firm Vanvooren – undoubtedly one of the more elegant vehicles to appear in our top-ten rundown. Falling comfortably in the middle of its estimate, it's one of only two Vanvooren cabriolets built on what's considered the ultimate 4 ¼ Litre "MR-series" chassis.
Those cars incorporated several mechanical improvements, including the overdrive gearbox fitted to this example, chassis B160 MR. Not that the 4257cc, 126bhp inline six would be a noisy cruising partner anyway, and certainly not since a mechanical restoration prior to the most recent ownership in 2003 – since when the elegant two-tone blue paintwork has been refinished.
2019 Aston Martin Vanquish Zagato shooting brake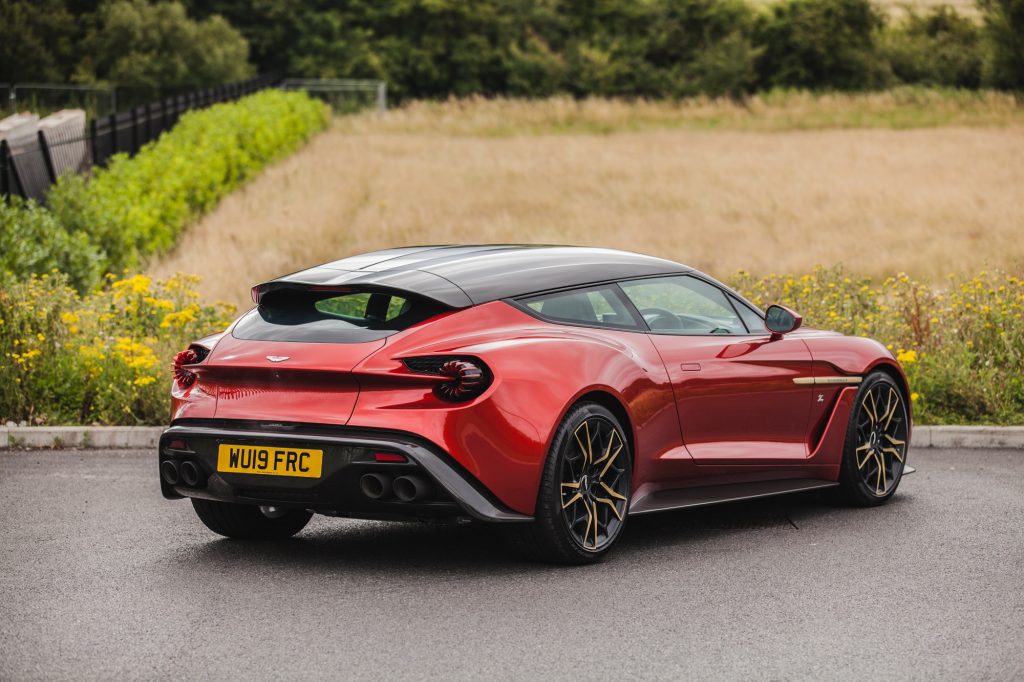 Estimate: N/A
Sale price: £406,000
Sold by: Collecting Cars, October
It isn't just classic Aston Martins that sold for strong prices during 2020 auctions, as this 2019 Vanquish Zagato shooting brake illustrates. Marketed through online platform Collecting Cars, it's one of 99 examples produced following Zagato's original introduction of the car in concept form at 2016's Villa d'Este Concorso d'Eleganza.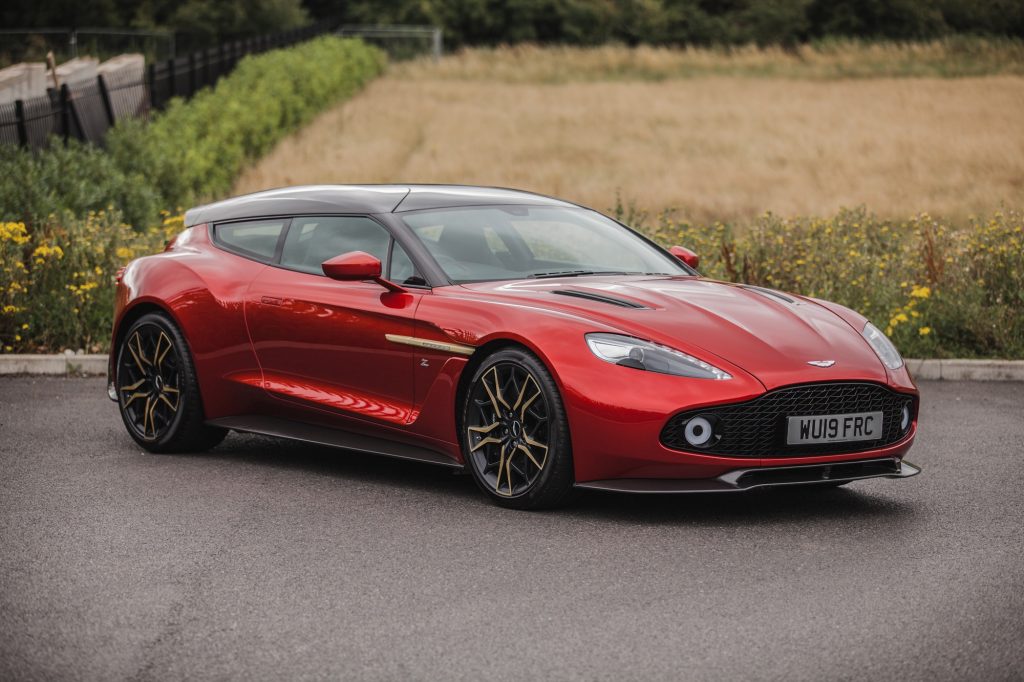 This particular car's bronze accents inside and out are a nod to that very concept, as is the Z-monogrammed seat stitching, which would no doubt leave some interesting patterns on your thighs were you to ever drive the car in swimwear while heading to your yacht at the marina. While the £406,000 sale price sounds respectable, it should be noted these cars sold for rather more when new, at around £650,000 before taxes. A jaw-dropper then, but not a stellar investment – yet.
1962 Jaguar D-Type short-nose replica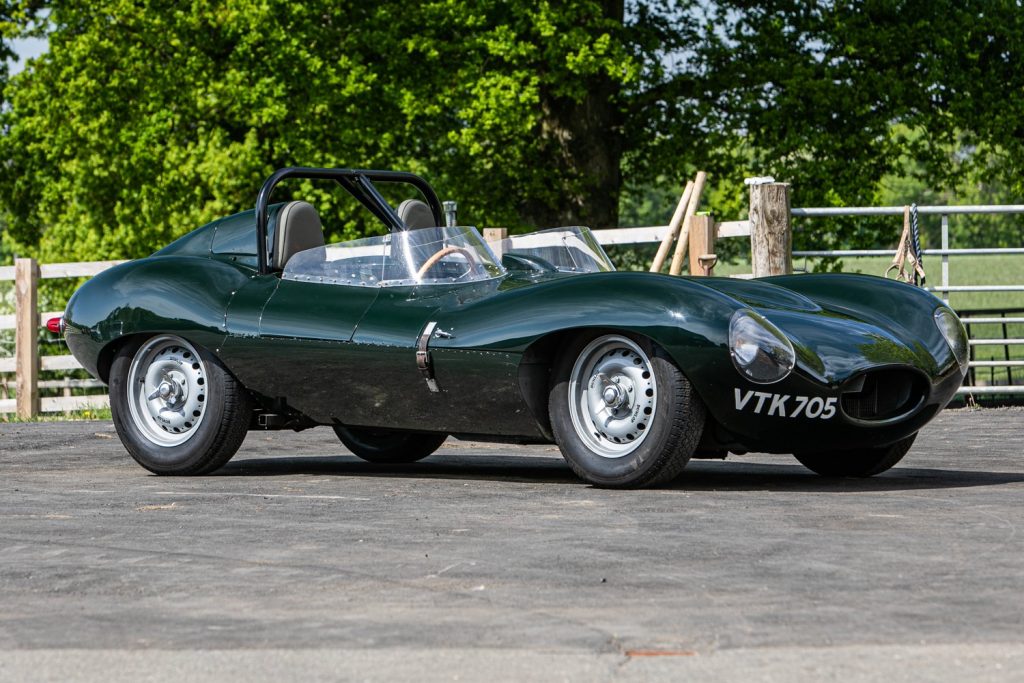 Estimate: £225,000 – £275,000
Sale price: £390,500
Sold by: Silverstone Auctions, May
Behind the scenes at Jaguar Classic – the official historic arm of Jaguar – the past few years been spent painstakingly building examples of the iconic D-Type as part of a run of 25 continuation cars. It's likely all have already been pre-sold, and equally likely their owners paid seven-figure sums for the privilege. Even that's a bargain compared to the £15.95 million one collector paid for the 1955 Le Mans-winner at an Arizona auction in 2016.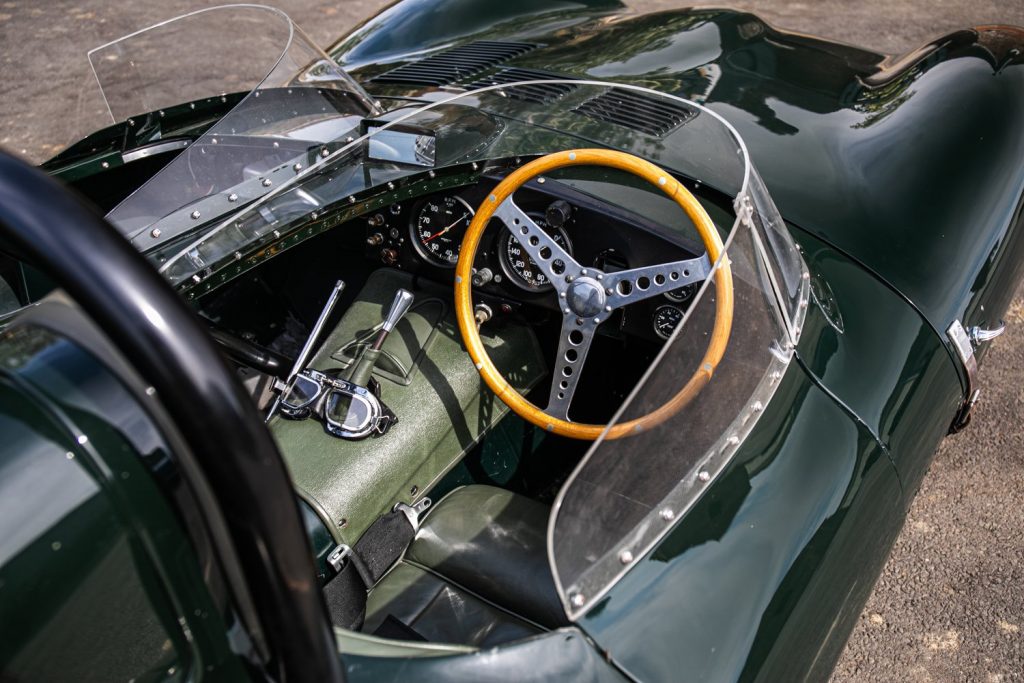 This replica, completed in 2007 by Jerry Booen of D-Type Developments, doesn't come with that Jaguar cachet. But being period-correct in every other way it's as close as anyone has got, even including old FIA papers and a road registration based on the chassis of a 1962 E-Type. And at a fraction of even the continuation cars, whoever drove away in Booen's replica appears to have done rather well for themselves.
2021 Bull Market list: 10 of Britain's hottest collectable cars