For those of us who love to get out and about in our cars or swing a leg over a motorcycle and mingle with fellow petrolheads, 2020 has been a complete bust, for painfully obvious reasons. Hopefully this year will be better so, in preparation, we've prepared a bucket list of 21 car events for 2021. With any luck you'll get to tick off at least a few of them. We know we'll be trying to…
D1 GP
Born on the mountainous roads of Japan where drivers would powerslide their cars round hairpins in the dead of night, drifting has become a legitimate form of motorsport across the world. The Japanese are still the true masters of this art, so where better to watch the action than at a round of the D1 GP championship? Rounds seven and eight take place in January at the Tsukuba circuit, in the shadow of twin mountain peaks to remind you of the sport's origins. There are various different classes, where you'll see cars like the Toyota GT86 and Nissan Silvia S15 take on solo runs and head-to-head battles, judged on speed, angle of attack and drift duration. A smoky, sideways sight not to be missed.
Glorious Goodwood
2020 saw Goodwood combine all its events into one unique SpeedWeek held behind closed doors, but for 2021 it's hoped that the 'new normal' will be at least normal enough to host all three of its regular showpieces. The 78th Members' Meeting, which, as the name suggests, is an exclusive event for members of the Goodwood Road and Racing Club, is scheduled for 16 and 17 May. July will see the Festival of Speed on the famous Goodwood House hillclimb, which, over the years, has become the defacto British Motorshow, with major car makers trying to outdo each other, not just on the hill, but with their fancy exhibition stands. Come September it's time to don your vintage clothing for the Goodwood Revival, where a summer garden party atmosphere takes over the Surrey circuit. Cream teas, Pimms, fabulous wheel-to-wheel racing and even a vintage fun fair make the Revival our pick of the bunch.
Le Mans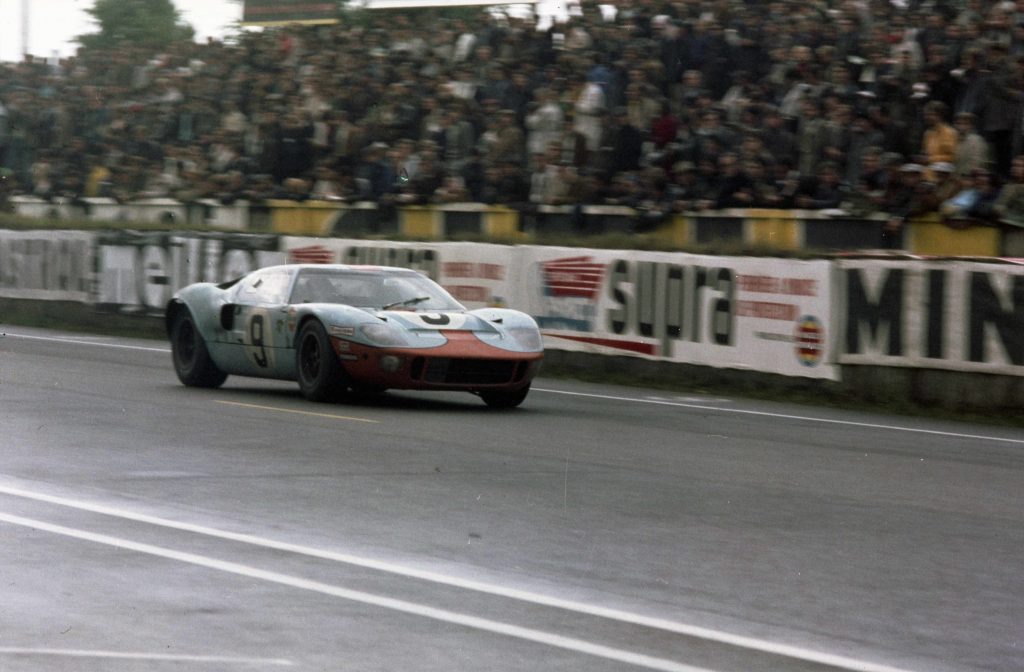 Spectating at the Le Mans 24 hour race may be a little more sanitised than it used to be in the days of its death-defying funfair and NSFW (Not safe for work) late night entertainment, but it's still an event not to be missed. On the drive down to La Sarthe you'll convoy with supercars and wacky racers, then you'll pitch your tent in field full of petrolheads and may well not return to it again until the race is over. Watching the glow of carbon brakes as the cars slow into Indianapolis in the dead of night, with a plate of frites and a beer, is an experience never to forget. After 2020's race was delayed until September, the 2021 24-hours is back to its usual slot on June 20-21.
London-Brighton Veteran Car run
Celebrating its 125th anniversary in 2021, the London to Brighton run commemorates the passing of the Light Locomotives act of 1896, which increased the speed limit to a blistering 14mph and did away with the need for cars to be escorted by a red flag bearer. The first run to Brighton took place in 1899 and was organised by the new Royal Automobile Club and it has taken place every year since, except for the war years when petrol rationing forbade it. Open to vehicles built before 1905 it's a moving museum that begins in London's Hyde Park and follows the A23 all the way to the coast at Brighton. Wrap up warm and cheer the entrants on 7 November 2021.
How much is your car to insure? Find out in four easy steps.
Get a quote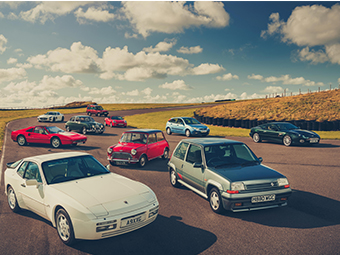 Beaulieu International Autojumble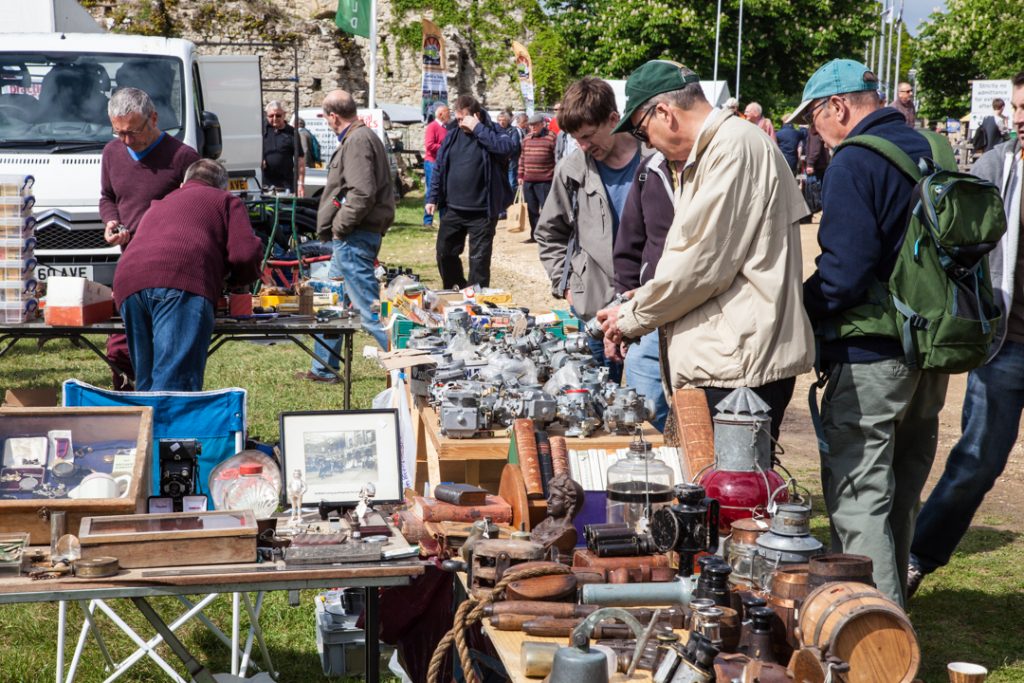 Looking for an elusive classic car part or seeking to add to your motoring memorabilia? Then head to Beaulieu in September. The International Autojumble, held at the National Motor Museum is one of the biggest in the world. Lasting three days, the event takes over three whole fields where collectors, connoisseurs and home mechanics search hundreds of stalls for bargains.
The Silverstone Classic
The British Grand Prix circuit plays host to three days of classic motorsport from 30 July to 1 August. Expect to see historic Formula 1 cars, touring cars, GTs and sports cars dicing for position. There's plenty of action off-track as well at Silverstone Classic, with a family-friendly vintage funfair, driving experiences, a stunt show and, when the cars go quiet, outdoor concerts every evening. Headlining in 2020 are The Brand New Heavies, Aswad and Scouting For Girls.
Concorso d'Eleganza Villa d'Este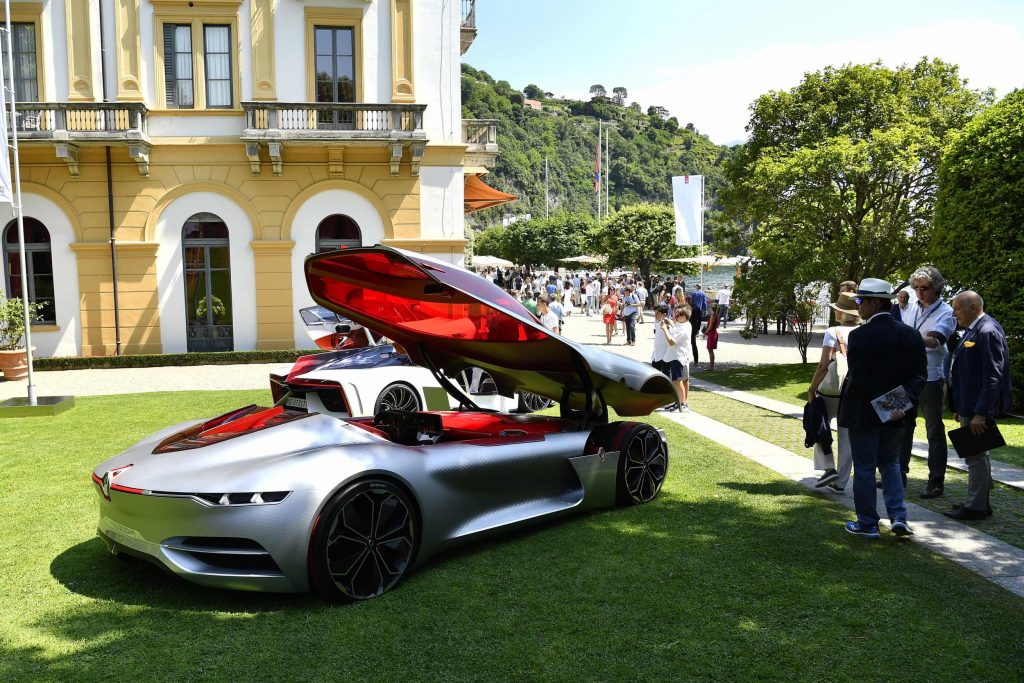 A late spring morning, the sun glistening on the cool blue waters of Lake Como and the world's most incredible cars on display. The Concorso d'Eleganza held every May at the breathtaking Villa d'Este is simply one of the most glamorous motoring events on the calendar. Pristine Bugattis and Bentleys line up in the grounds of the beautiful villa, often surrounded by equally beautiful people. Despite the exclusivity of the venue and cars the paying public is allowed in, and if you can't get a ticket then you can always take in the parade through the town of Cernobbio instead.
The Festival of the Unexceptional
Hagerty's own Festival of the Unexceptional – "Concours de l'Ordinaire" – is a car show with a difference. You won't find museum piece exotics vying for the "most clean bits you will never see" award, or "most beautiful engine that will never be revved past idle". Instead this Concours de l'Ordinaire celebrates everyday heroes: the saloon cars, hatchbacks and estates built between 1968 and 1996. It's a fun event which you can take as seriously (or not) as you wish. (And if you do want to take it seriously, here are a judge's tips on how to win.) To give you an idea of the competition, the winners in 2019 were a Marina, a Chevette and a Peugeot 305. The 2021 date is still to be announced – sign up for Hagerty's newsletter to make sure you're first in the know.
Ride the roads of the Isle of Man TT
The TT is a bike race like no other. Where else would motorcycle riders speed through villages with such total commitment that they scrape their helmets against the walls, and exceed 200mph on roads with no runoff? For two whole weeks. It is, of course, incredibly dangerous, and many riders have lost their lives in the pursuit of speed. It is also utterly spectacular. But here comes the rub: it's cancelled for 2021. That's a cruel blow, but why let that deter you from visiting the Isle of Man? As and when it's appropriate to travel, make a beeline for the island and ride or drive its world-class roads, support the local economy that will bitterly miss the TT, and here racing anecdotes from the friendly locals.
Baja 1000
In 1962 Honda America was looking for a way to prove the integrity of its CL72 Scrambler and, with the help of Bud Ekins, a racer and Steve McQueen's stunt double, set the first official timed run from Tijuana to La Paz – the length of Baja, Mexico. The 950-mile route was a mix of tarred roads, sandy desert, dry lake beds and mountain passes and would set the template for the arduous Baja 1000 race that's been held ever since. These days you can expect to see everything from dirt bikes to massive off-road trucks and specialist dune buggies taking part every November. It's a crazy event, with the roads remaining open to the public throughout so you can shadow the entire route as a spectator. Best to hire a 4×4 and pay for full insurance coverage to follow this one.
Retromobile
Retromobile, held in Paris in February, is le grand fromage of classic car shows. Held in the Porte de Versailles exhibition centre this huge event sees over 600 exhibitors attend with more than 1,000 cars on display. Over 100,000 visitors flock to see the finest classics, automobilia, model cars and automotive art on display. Understandably the exhibits tend to favour the French marques Citröen, Renault and Peugeot, but what's not to love about those?
Red Marley Hillclimb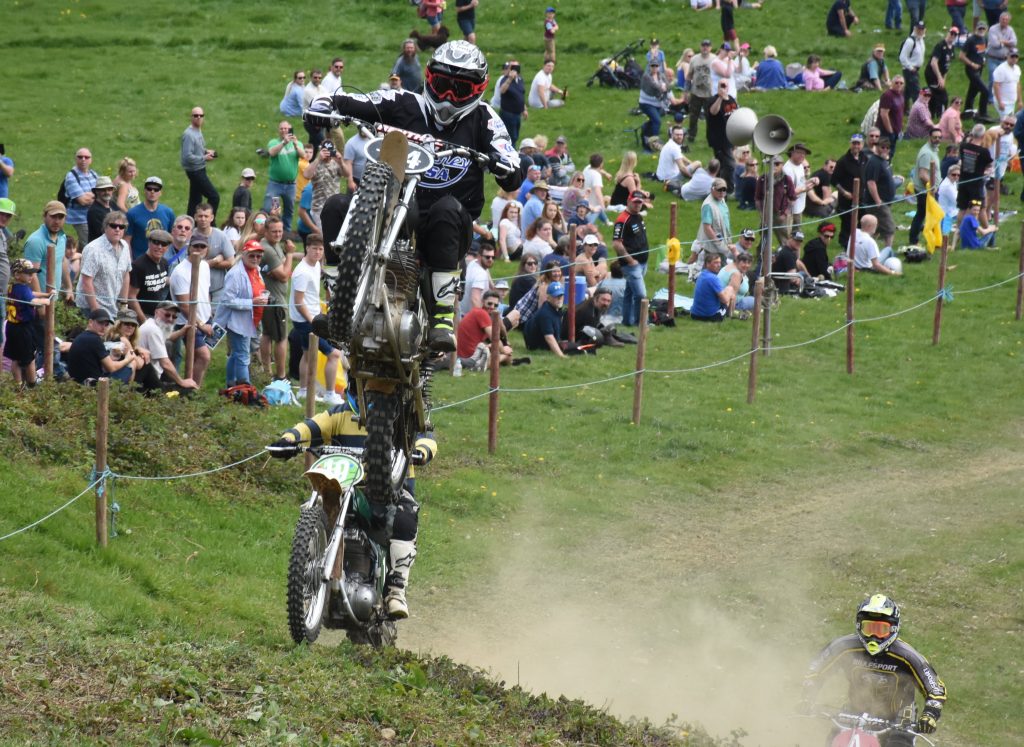 We do love a vaguely ridiculous sporting event in Britain, don't we? Whether that's cheese rolling or welly wanging. Or the Red Marley Hillclimb. This bonkers venue at Great Witley, Worcestershire, presents its riders with a 440-yard straight dash up a grassy hill with a gradient of 1:1.25. Despite the distinct lack of corners the course is much trickier than it seems with bumps and jumps galore to kick riders off their steeds. Join them on Easter Monday for a wild ride.
Monaco GP historic
Just a couple of weeks before Formula 1 heads to the most famous street circuit in the world, Monte Carlo hosts the Grand Prix Historique in April 2021. Racing is divided into seven classes named after famous drivers. The Louis Chiron class is for pre-war GP cars and voiturettes, Juan Manuel Fangio is for 1946-60 front-engined Grand Prix racers, Vittorio Marzotto is for 1950s sports cars, and Formula One up to 1980 is split into classes named after Graham Hill, Jackie Stewart, Niki Lauda and Gilles Villeneuve. Compared to the (relatively) subdued sounds of today's turbocharged, hybrid powertrains the noise alone is worth the entry fee.
Hemberg Bergrennen hill climb
Switzerland banned motor racing after the tragic events of the 1955 Le Mans 24 hour race, across the border in France. Hillclimbing, however, escaped that ban and, unsurprisingly, given its Alpine geography, Switzerland has some incredible courses. None more so than the Hemberg Bergrennen. Unfortunately it's now notorious for Richard Hammond's fiery Rimac crash, but the event typically held in June sees all manner of amazing machines take to the hill from formula cars to Group B rally legends. The 1.8m track in the canton of St Gallen is well worth a visit, especially as you can use it as an excuse to explore Switzerland amazing mountain passes.
Carfest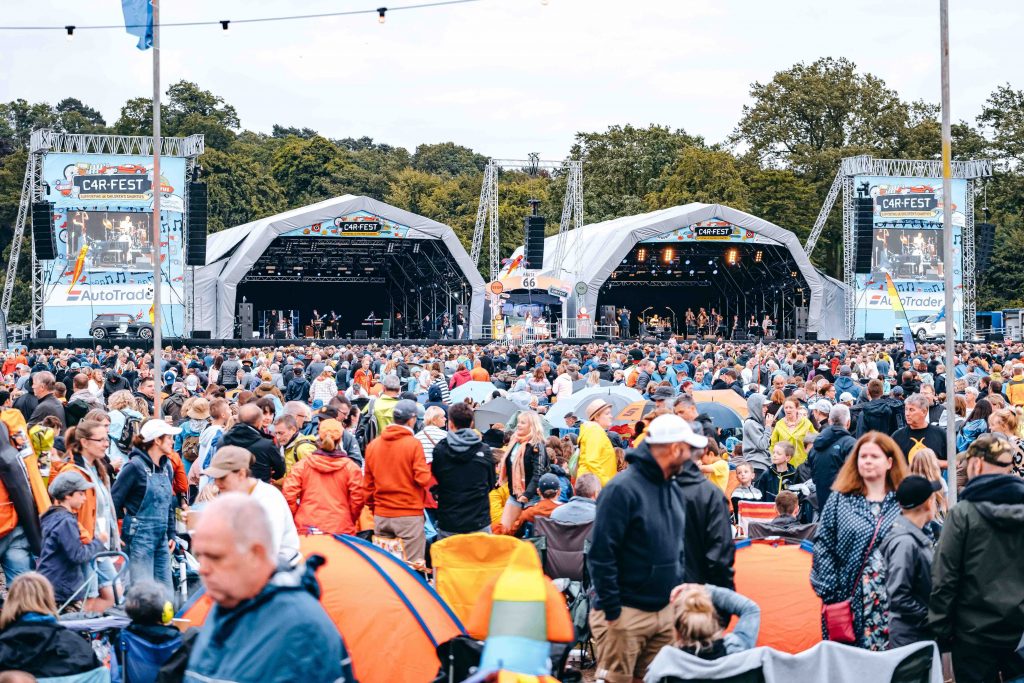 Founded a decade ago by Chris Evans to raise funds for Children in Need, Carfest combines cars and music in a weekend of family fun. Actually, for 2021, make that three weekends. In June the first Retro Carfest is being held at Bicester Heritage, with an emphasis on classic cars, while in July Carfest North will be held at the Bolsworth Estate in Cheshire and Carfest South at Jody Scheckter's Laverstoke Park Farm in Hampshire. Each event features various static displays, a Festival of Speed-style sprint course for crowd-pleasing demo drives, a funfair, street food and plenty of entertainment for the kids. In the evenings, bands including All Saints, Texas and The Charlatans will be on stage to make mum and dad think they're young again.
Pebble Beach
The Concours d'Elegance at Pebble Beach in Monterey is celebrating its 70th anniversary in August 2021. Held at the swanky Pebble Beach golf course, it's America's answer to Villa d'Este and its California coast setting is almost as glamorous. In 2021 there's to be as special celebration of 90 years of Pininfarina, along with a tribute to the Porsche 917 and a display of many of the event's previous winners. If you can't get a ticket for the main event, don't worry, just find a vantage point somewhere on the 70-mile Tour d'Elegance route and you'll see almost all the cars anyway.
Scottsdale Auctions
Normally, in January, the parched desert town of Scottsdale, Arizona becomes the centre of the classic car world, hosting a series of auctions for enthusiasts wishing to treat themselves to something shiny and old. For 2021, it will be held in March. Barrett-Jackson kicks things off with a massive nine-day long sale and soon after the likes of Worldwide Auctioneers, Russo and Steele, Bonhams, RM Sotheby's and Gooding & Co follow suit. Whether you're looking for a micro car or seven-figure Ferrari you're bound to find it in Arizona.
Techno Classica Essen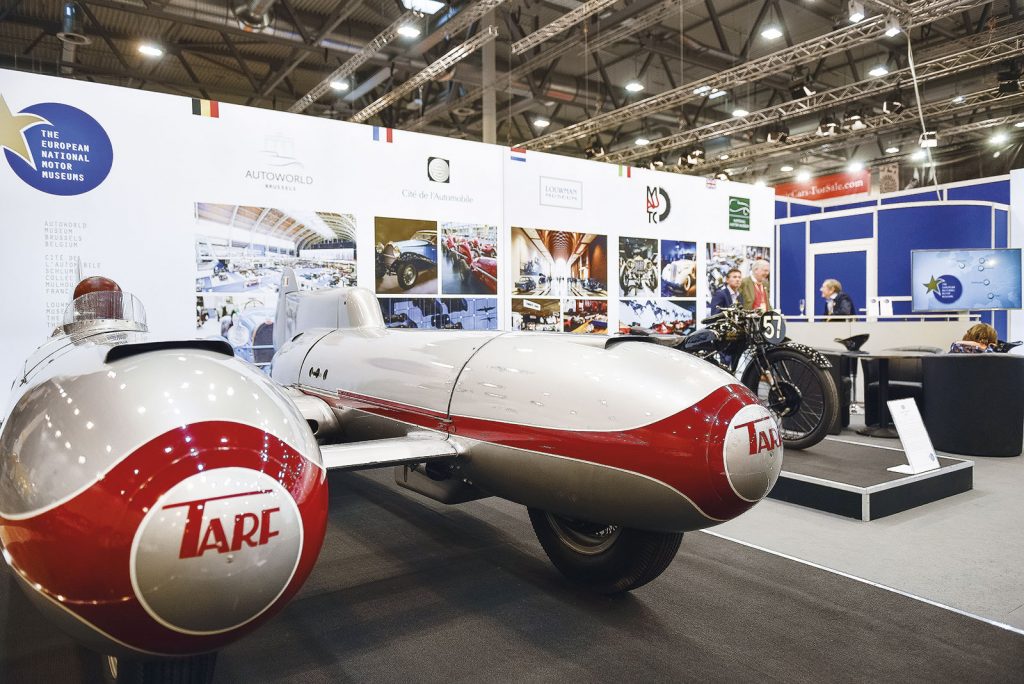 The über classic car show takes place in Essen, Germany in April. Held over 12 humungous halls it is quite simply Europe's biggest classic motoring event. In 2019 Techno Classica received over 190,000 visitors, had more than 1,000 exhibitors and featured almost 3,000 cars for sale. Everything you could imagine from the smallest parts to the biggest prices is on offer at this incredible show. It is scheduled to run from 7-11 April and you'll probably need all those days just to work your way around.
Mille Miglia
It may not be quite as daunting as when Stirling Moss and Denis Jenkinson completed the 1000-miles from Brescia to Rome and back in just ten hours in their Mercedes-Benz 300SLR, but the Mille Miglia remains the biggest driving challenge on the classic car calendar. It's a week-long affair in May, with competitors arriving in Brescia days before the start to sign on and go through scrutineering – where there's time for enthusiasts to take a good look at the cars. And what cars they are. Only vehicles that were built and eligible to race between 1927 and 1957 are allowed. The driving takes place over four long days, where spectators line the roads and cheer on professional and amateur racers in everything from early Alfas to E-Types.
Historic Grand Prix Zandvoort
Now back on the main Formula 1 calendar (well, it would have been if it wasn't for COVID), the legendary Zandvoort circuit also hosts a Historic Grand Prix every year. 2021 will be the first time for classics on the revised circuit. Watching the Masters Historic Formula One cars hurtle round the banking should be truly spectacular. A full line-up of sports car and single seater races will more than make up for the inevitable sand in your sandwiches that blows in off the nearby beach.
London Concours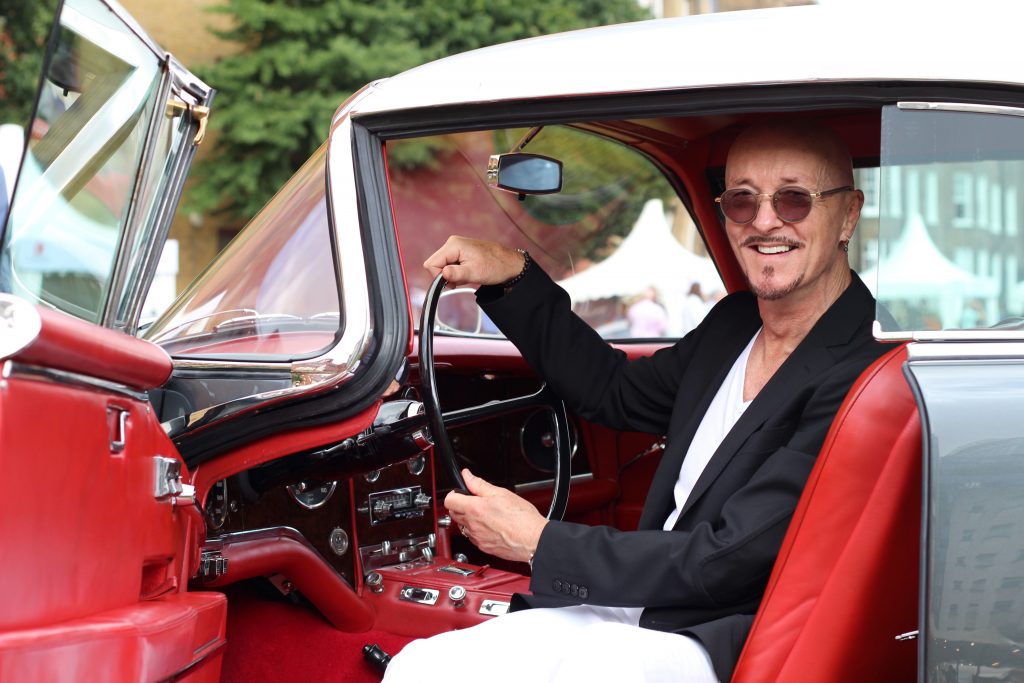 When we paid the 2020 London Concours a visit it turned out to be the highlight of a very difficult year. Despite some typical British weather fans flocked to the Honourable Artillery Company in the City of London to enjoy 80 of the world's finest cars from classics right up to the latest supercars. The 2021 event will put design, luxury and fashion centre stage, while there will also be a whole day dedicated to the supercar.